Following the success of pop-ups in Tokyo, Sydney and Tulum, three-Michelin-starred Noma has teamed up with Ace Hotel Kyoto to transform one of their existing restaurants into Noma Kyoto, with the help of Danish design firm OEO Studio.
The existing 250m2 restaurant space includes a high ceiling main dining area with views out to a garden oasis, alongside a secondary dining room and two separate private dining rooms, all transformed for the residency. OEO Studio was tasked with capturing the spirit of Noma, whilst infusing the design traditions of Japan and Kyoto. The result is a subtle blend of Nordic and Japanese cultures to create a warm and tactile interior enhanced with dimmed lighting, welcoming acoustics and a palette of earthy hues.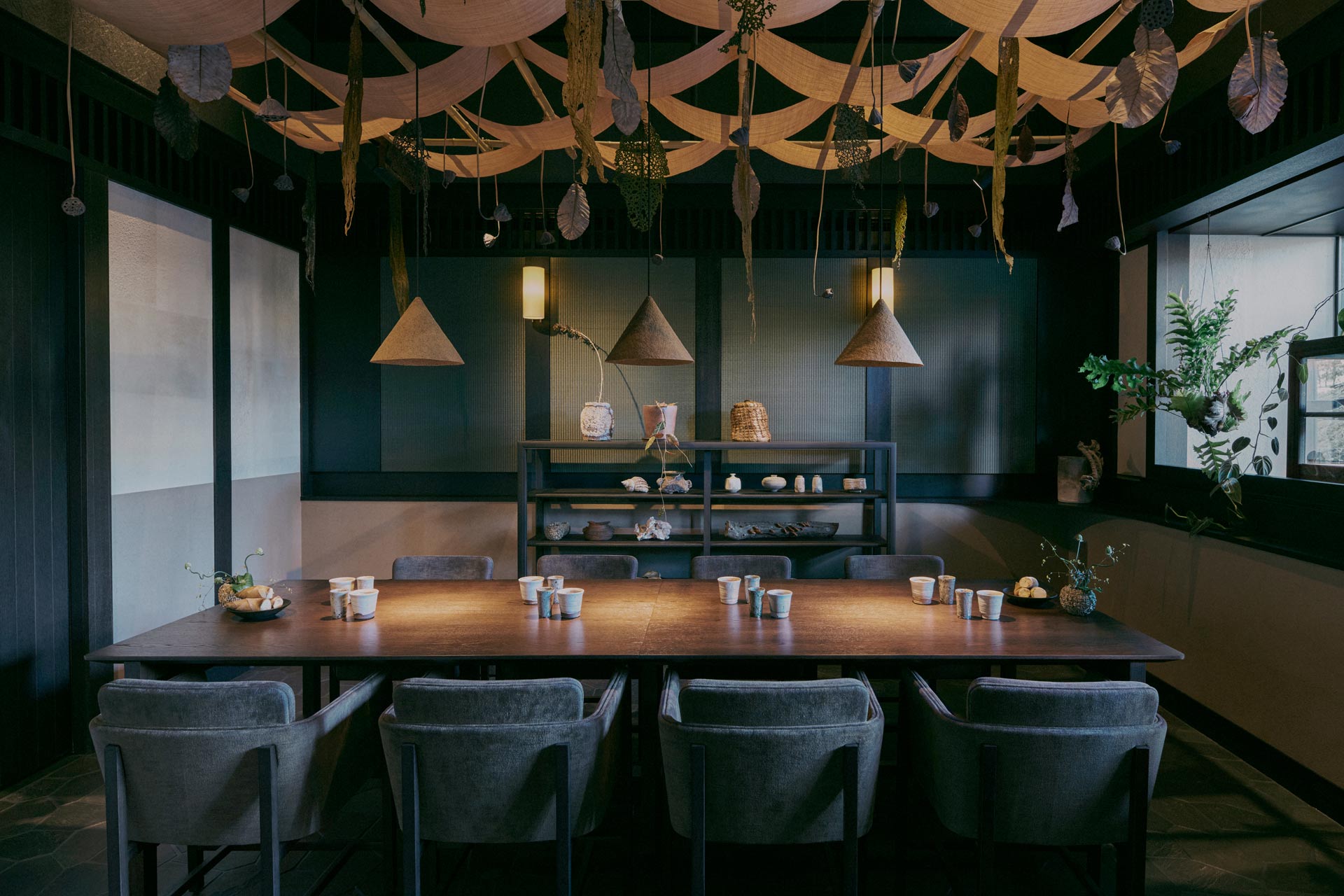 Inspired by Kyoto's rich history for crafts, the design team collaborated with local craftspeople working with materials from ceramics to tatami, textile, bamboo and wood, in unexpected ways. For example tatami mats have been used as acoustic wall screens and room dividers by Yokoyama Tatami. Architectural bamboo structures hung from the ceiling subtly assist with zoning and establish a more intimate atmosphere. For this, OEO Studio worked closely with a Tenugui maker and Copenhagen-based Natural Material Studio to create the illusion of an underwater kelp forest in the main dining room.
Noma cuisine is always at the forefront of the art of transformation, therefore the interiors driver for Noma Kyoto was utilising transformation as a tool to shape a new experience, within the given frame.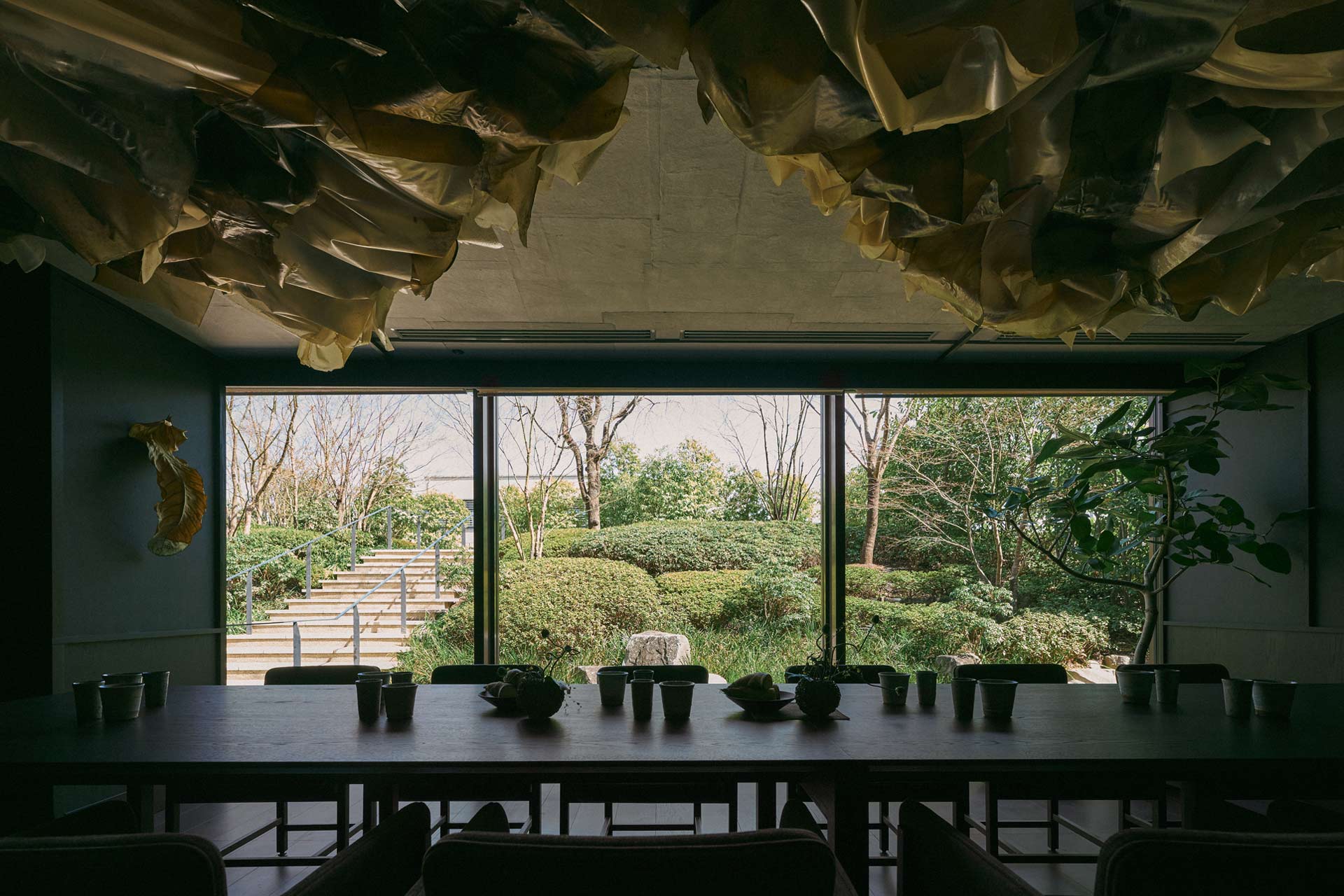 "It takes about two years to plan a Noma pop-up," explains René Redzepi, chef and owner of Noma. "Everything needs to be thoroughly considered – from the choice of produce and producers to what the restaurant should look like. Here, we had no doubt at all that OEO Studio were the right people for the project. With all their experience and expertise in design and craftsmanship in Japan, it has been a perfect match. OEO Studio has managed to create a space for Noma Kyoto that is based on our identity yet also shows great respect for local design and craftsmanship."
CREDITS
Photography: Tanaka Kotaro