Patrón reunites with Tom Sellers to host Margarita-inspired bar takeovers
Following the success of Patrón's Feast of Colour collaboration with Tom Sellers, the Bacardi-owned tequila brand has partnered with the two Michelin-starred chef once again to offer an authentic taste of Mexico's Cantina culture, in celebration of International Margarita Day.
Available from 16-22 February within a number of London-based cocktail bars including One Hundred Shoreditch, Satan's Whiskers and Silverleaf at Pan Pacific London, the exclusive La Cantina de Margarita menu will comprise a series of traditional Mexican small plates conceived to complement the flavour profile of Margaritas. The limited edition menu will range from Fresh Corn Taco with Lobster and Patrón Silver gel through to Sweet Potato and Orange Camotes – a traditional Mexican sweet with bitter orange notes.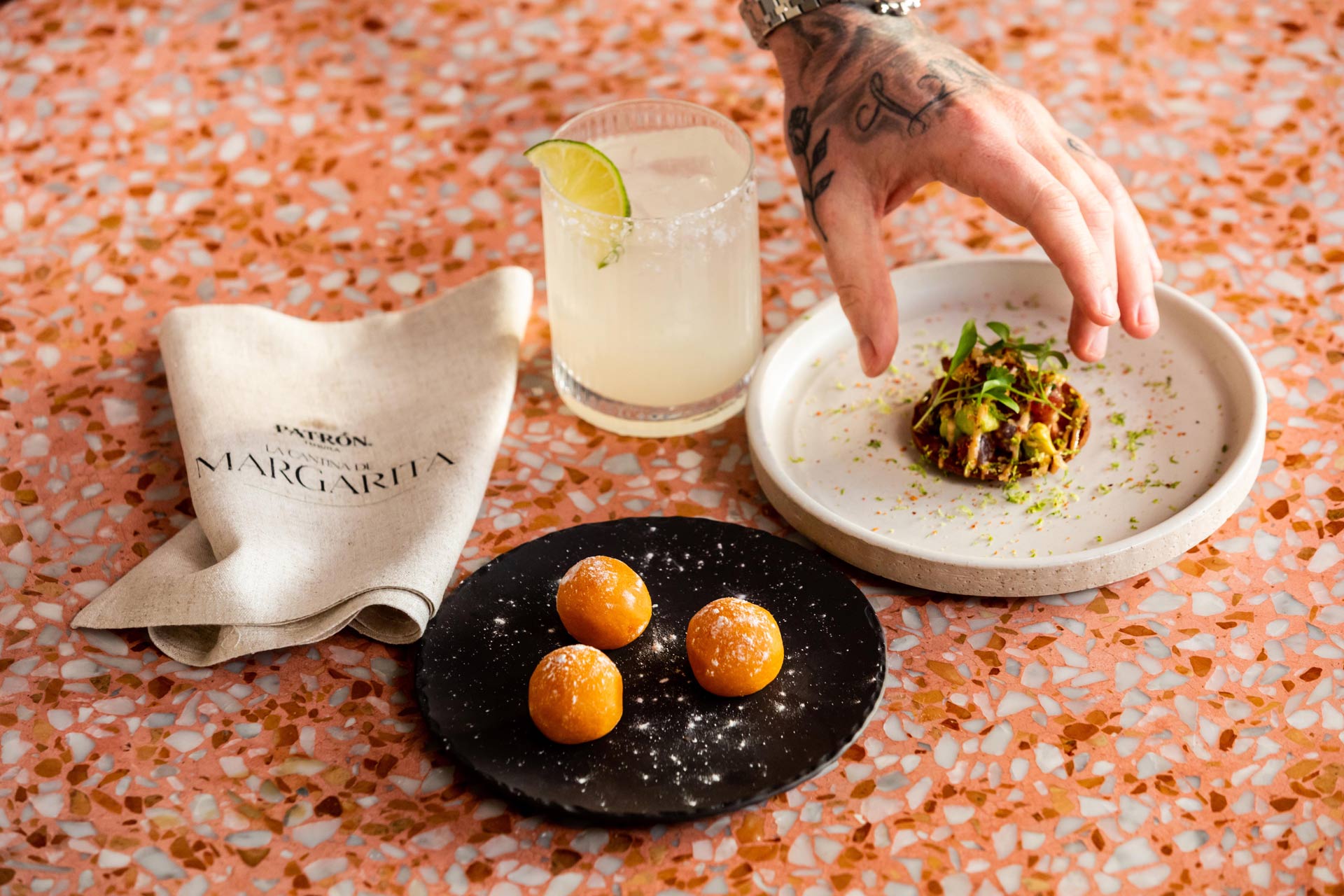 "Inspired by the ultra-smooth taste and vibrant aromatic notes of agave in Patrón Silver, 'La Cantina de Margarita' will celebrate International Margarita Day through the lens of Mexican cantina culture," explains Tom Sellers, Chef Patron of Restaurant Story. "Craftsmanship and passion is at the heart of everything we do at Restaurant Story, and we're bringing this commitment to telling authentic Mexican narratives with Patrón."
"Patrón champions bold innovators who tirelessly perfect their craft," comments Claire Presland, Patrón Brand Director for Europe. "Working with Tom Sellers has enabled us to create an authentic celebration this International Margarita Day; 'La Cantina de Margarita'. Tom is dedicated to being at the very top of his industry – from innovating menus that transport guests to another place, through to his passion and dedication for hand-made excellence, Tom pairs with Patrón values of perfection which highlights the passion and mastery that goes into making every drop of Patrón tequila."