The family behind the upmarket Viennese food emporium Julius Meinl am Graben is moving into the hospitality industry with the launch of a new brand of hospitality residences called 'The Julius'. The first property is set to open its doors in Prague in Spring 2022, with openings in Belgrade and Budapest to follow.
Drawing on the Julius Meinl family's 160-year legacy of service, The Julius aims to provide travellers with a home away from home in prime city-centre locations. The modern, design-led apartments will be available to book for short-term and long-term stays ranging from one night to a month or more.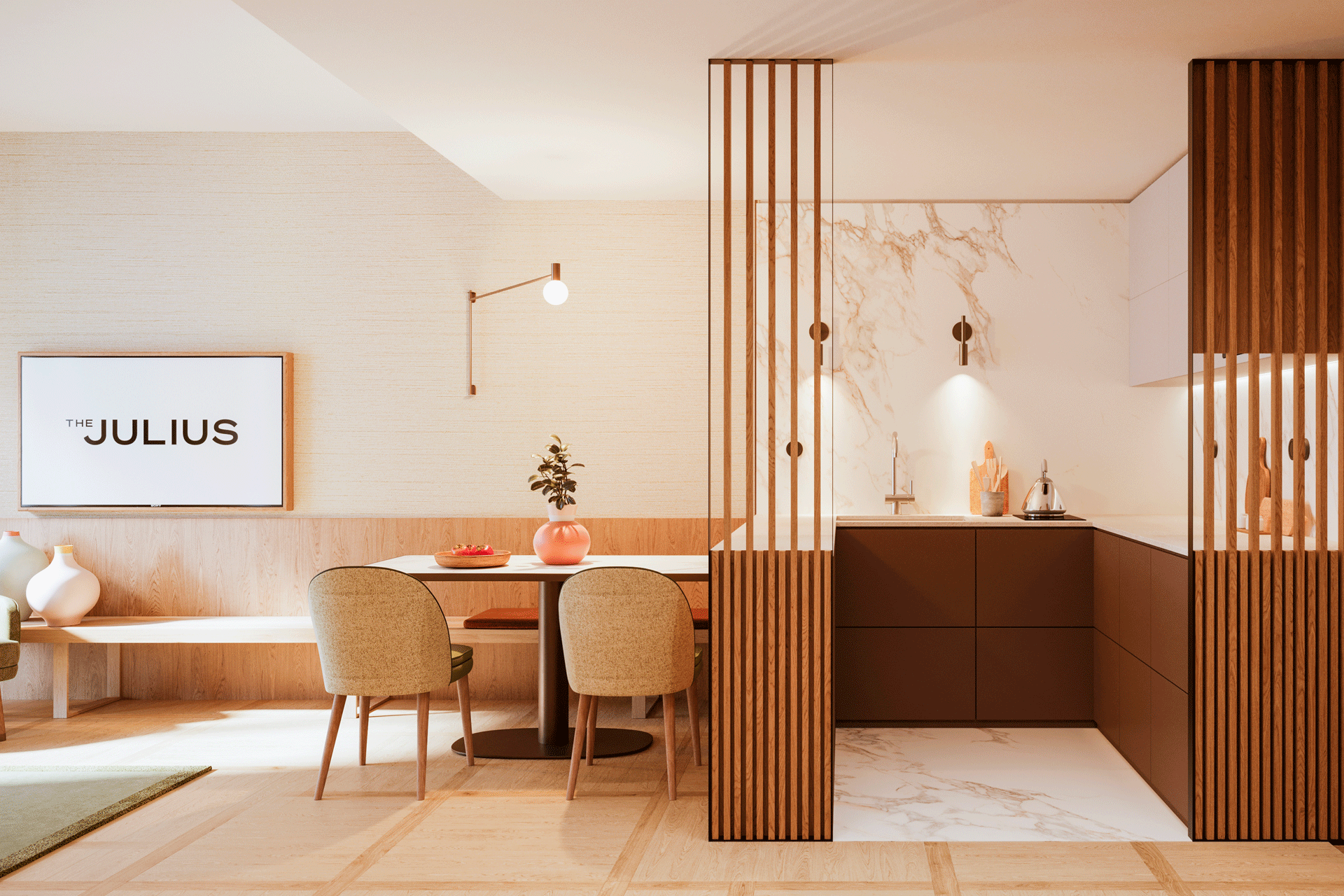 The focus will be on flexibility, comfort and convenience, with tech-enabled services such as self-check-in and contactless room entry designed to make guest stays as frictionless as possible. Guests will be able to benefit from personalised options such as an individual address for receiving deliveries and detailed local guides for navigating the city.
The residences will be stocked with premium food and drink products from the House of Julius Meinl, and each property will feature an on-site shop and restaurant. Spacious communal areas, lounges and co-working spaces will also be built into the design.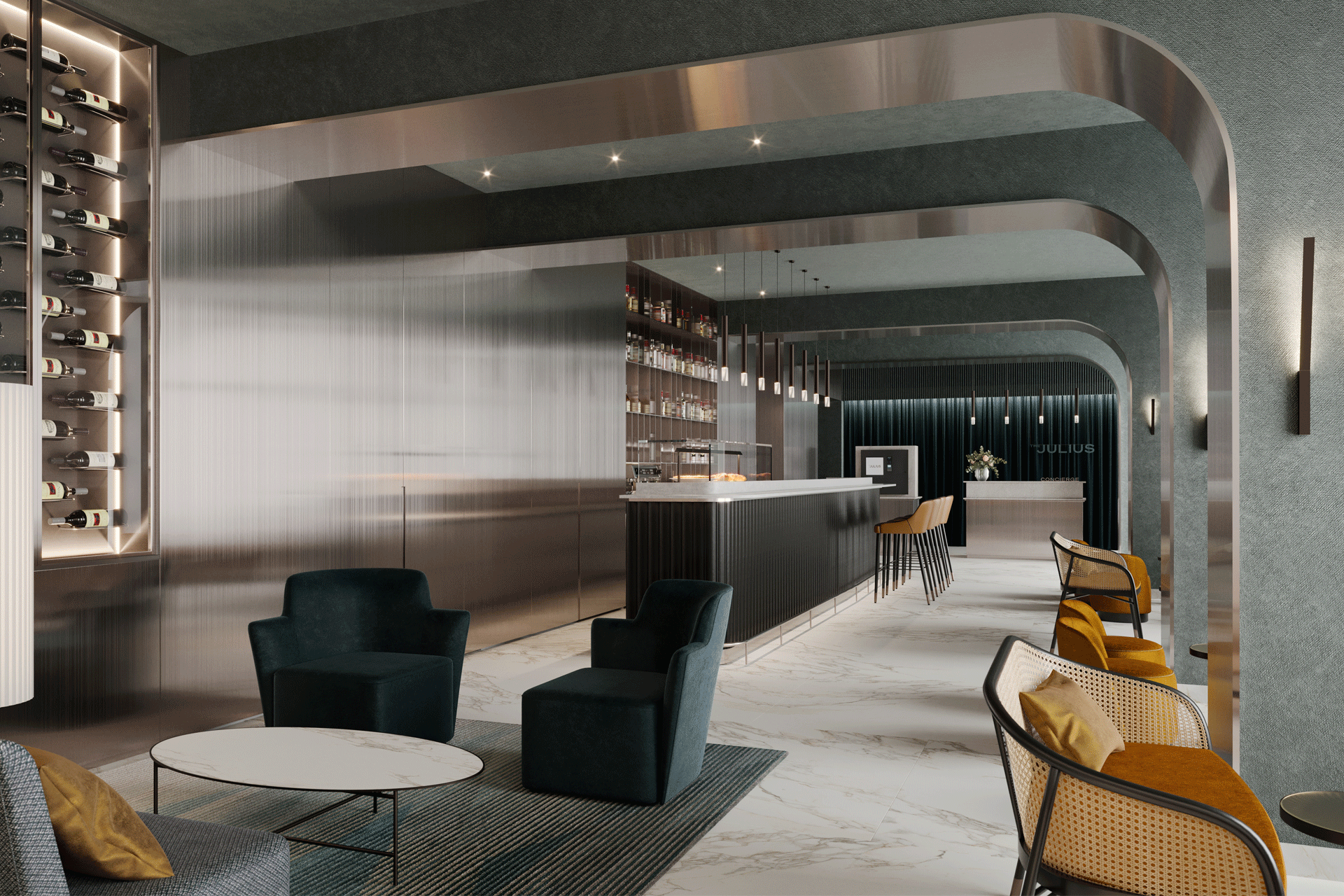 Set within a rejuvenated Art Deco building, The Julius Prague will feature 168 individual residences designed by the Italian architects Matteo Thun & Partners. Each apartment comes complete with living room and separate bedroom space, and many feature an open-plan kitchen. Residences, communal areas and restaurants will offer soft furnishing and an autumnal colour palette, inspired by the works of the celebrated Czech artist Alphonse Mucha.
"Since our inception over 160 years ago, the Julius Meinl name has been synonymous with finesse, tradition and quality," said Julius Meinl Vl. "Honouring our founding principles, the creation of The Julius is an exciting moment to not only look back on our legacy but to also establish a new future. It offers a chance to bring the impeccable standards of the company to a new sphere of hospitality, to a new audience and to new destinations." He added: "Our aim is to set the highest possible benchmark in the hospitality sector, whether that is a cup of coffee or a room for the night."
Images: Matteo Thun & Partners