Quinta do Lago has reopened the resort's original restaurant, Casa Velha, with a fresh new look and menu.
Perched on a hilltop overlooking the resort, Casa Velha, also known as 'The Old House', is situated where the resort's founder, Andre Jordan, first designed Quinta do Lago over 50 years ago in what was just a restored farmhouse. The farmhouse was then crowned Casa Velha and reopens with a laid-back feel.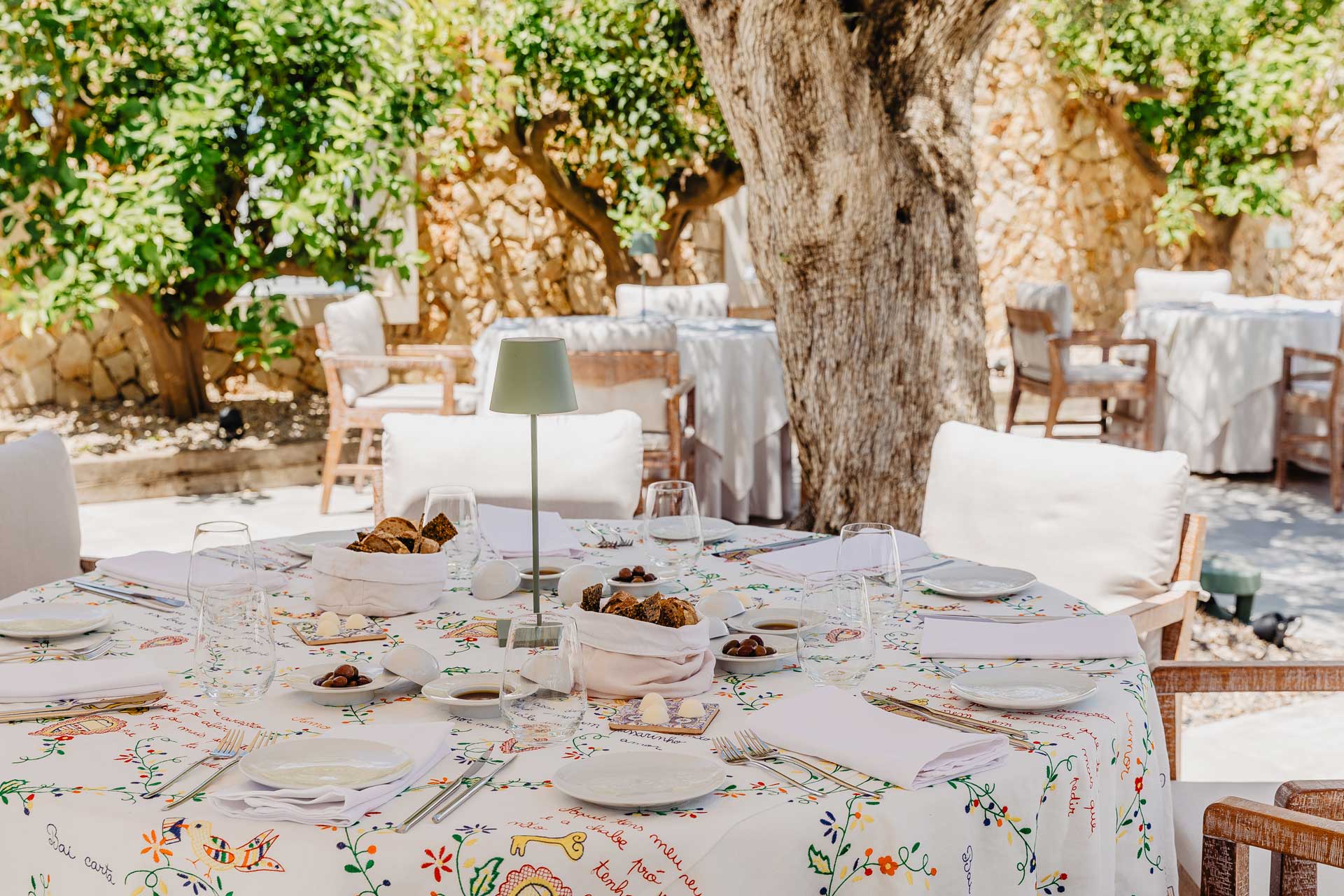 The new menu now incorporates traditional Portuguese flavours, with a sharing menu with a contemporary twist and local delicacies. The recipes are thoughtfully designed to reflect the essence of the region's land, garden, and sea. For example, the À Lagareiro dish features freshly caught octopus seasoned with garlic & onion while the Beef Pica Pau combines locally-sourced Beef Fillet cooked to order, enhanced with flavours of white wine, and chives, offering a full-bodied Portuguese experience. For those seeking vegetarian options, the Fava Bean Fricassée is a delightful choice. This dish highlights the goodness of homegrown produce straight from Q Farm, further exemplifying Quinta do Lago's dedication to offering a diverse and sustainable dining experience.
Quinta do Lago has also made vast eco-improvements, one of which is the resort's own Q Farm, an initiative aimed at delivering the highest quality and organic produce to each plate. Through close collaboration between the resort's head chefs and farmers from the Q Farm, Quinta do Lago has successfully reduced its overall eco-footprint.
"Casa Velha is located on a large outdoor terrace surrounded by a blossoming orchard – it is incredibly peaceful and also a poignant part of Quinta do Lago's history. This restaurant is a tribute to the origins of the resort's culinary journey. We take immense pride in presenting a relaxed Portuguese dining experience in one of the most breathtaking corners of the resort," comments Sean Moriarty, CEO of Quinta do Lago. "It is also important to us to continue to renovate and upgrade our offerings to meet our guests' demands – we've invested a huge amount in our culinary scene in recent years including the renovations of Casa do Lago, Gigi's Bar and our Clubhouse. Now, with the latest transformation of Casa Velha and the addition of our new restaurant, UMAMI, we are thrilled to extend our enhanced dining experiences to all our guests."