At Etéreo, Auberge Resorts Collection, the newly-opened hotel in Riviera Maya on Mexico's Yucatán Peninsula, cultural immersion is an important area of gastronomic focus. As such, the onsite restaurant Itzam specialises in Mayan-inspired culinary traditions, offering up innovative and exploratory flavours alongside its panoramic ocean views.
Supper sat down with Head Chef Miguel Baltazar to find out more about one of his signature dishes, 'Grilled Mayan King Octopus'. 
_____________________________________________________________________________________________________________
What inspired the dish Grilled Mayan King Octopus?

As with all of our menus at Itzam, the inspiration comes from the product itself, as well as Mayan culinary heritage. The 'king', or 'colossal' local octopus from the Yucatán peninsula has a unique flavour and texture, particularly when chargrilled; it calls to mind the ancient pre-hispanic cooking techniques from this area. This octopus is vast, and it's perfect for encouraging communal dining – that is the Mayan way.
What's in the dish?

The dish is composed of a whole chargrilled local king octopus, marinated with fresh local herbs and citrus from Yucatán and served with a pepita (pumpkin seed) and chaya leaf 'pesto'. Chaya has been greatly used ever since the Mayan era, as its herbaceous flavour is similar to spinach. It complements the richness and creaminess of the emulsified pepita, while xcatic sweet pepper brings just enough heat. We serve it with a grilled lime and freshly made tortillas, made out of local criollo corn.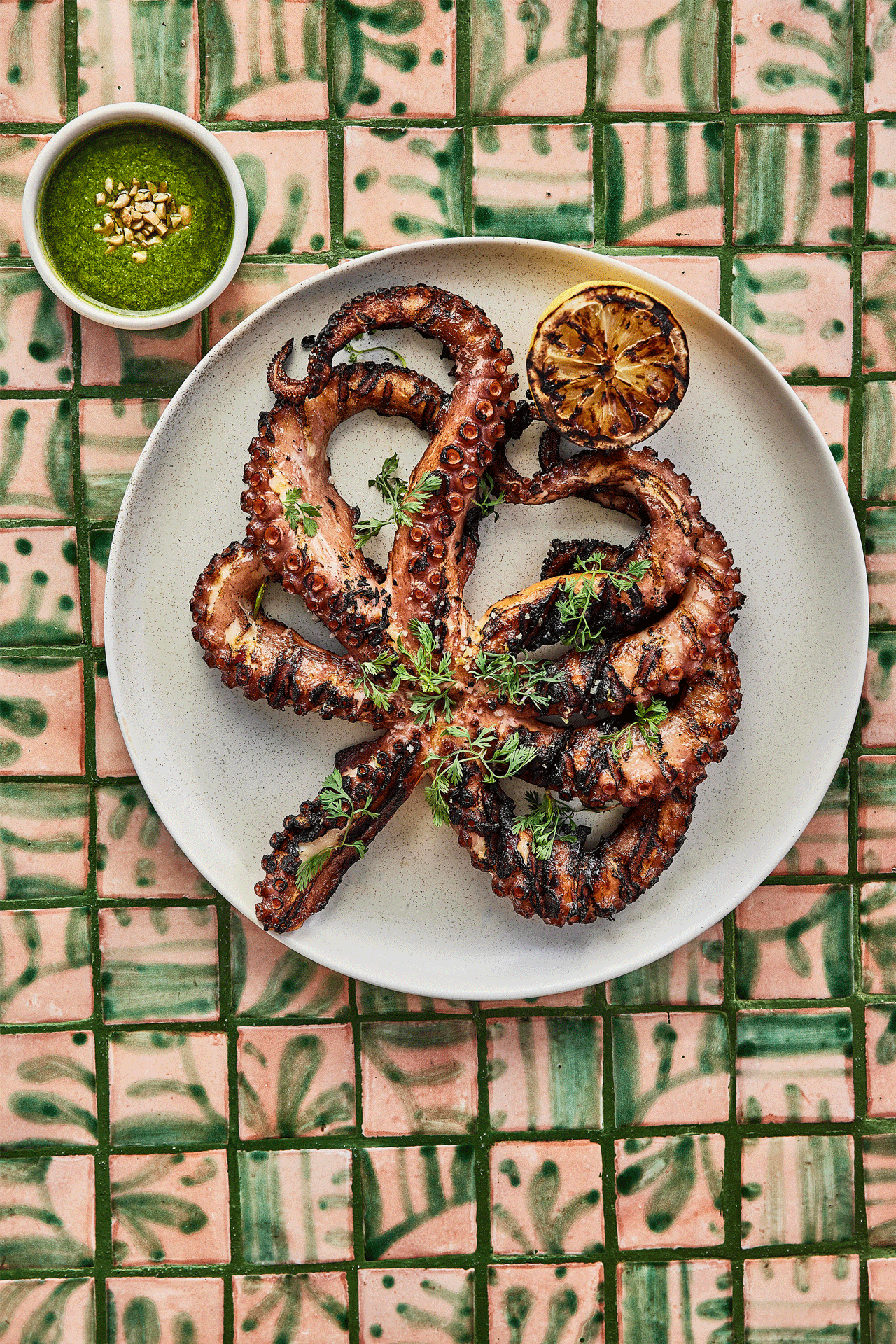 What do you love about this dish?

It shows our true connection with the local product and culture, it provokes a dynamic at the table when sharing and making tacos out of it.
What personal touch did you put on this dish?

Herbs are a big thing for me when I am cooking, so when chargrilling the octopus we use a lot of fresh local herbs such as hoja santa, criollo cilantro, cinnamon basil and Yucatán citrus peels like sour orange and sweet lime.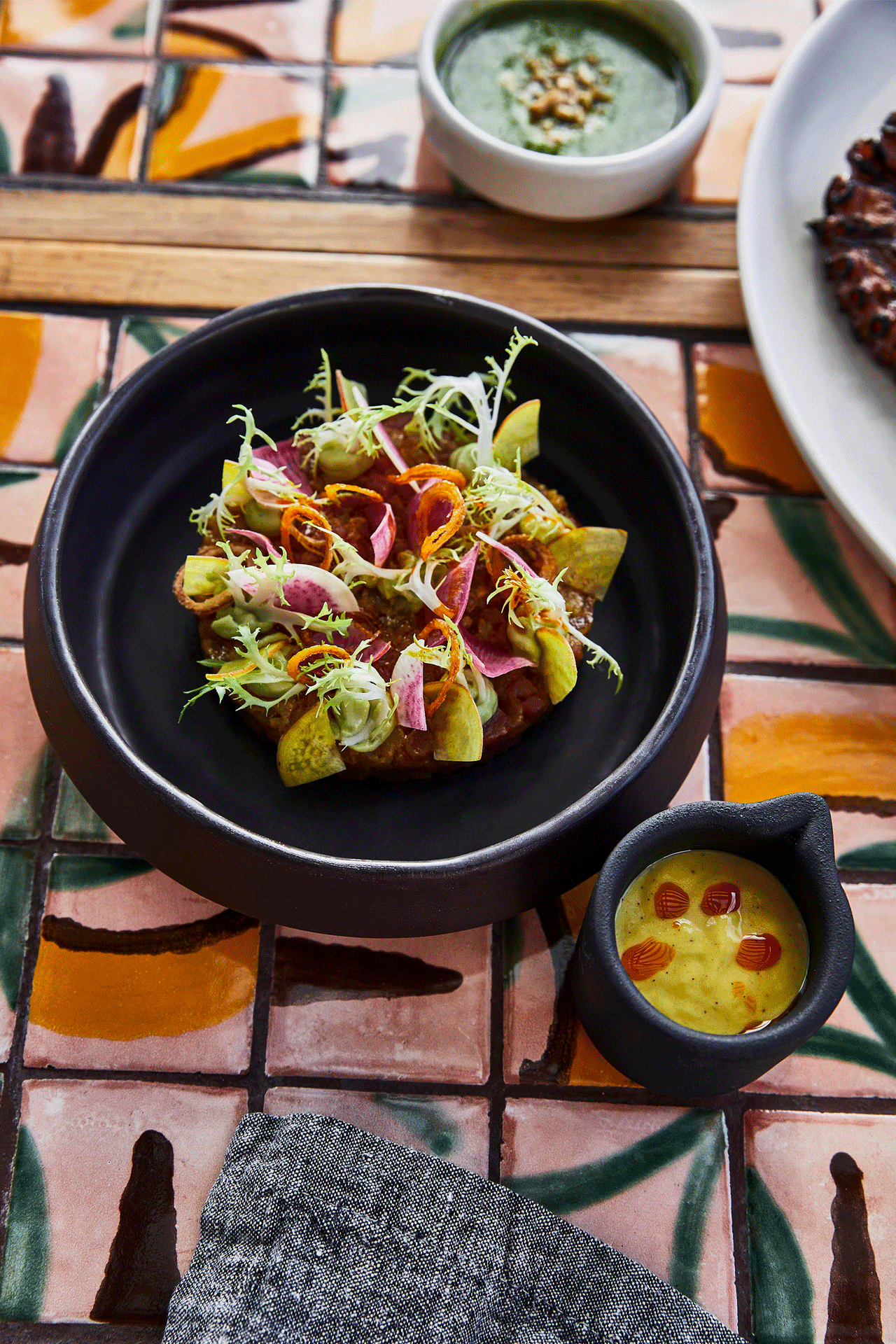 Where do the ingredients come from?

The king octopus comes from a sustainable project of local fisherman from Progreso, in Yucatán, while the chaya leaf and xcatic pepper come from the criollo market in Oxkutzcab, in the heart of the Peninsula. The pepitas come from the local squashes we use at Itzam for other creations.
What's the usual reaction to this dish?

Our guests and diners are always amazed at both the dramatic size of the octopus and its unique naturally sweet flavour. Making tacos with it is always fun – life is just better with a freshly made tortilla!