Papa Dubai is putting its stamp on the UAE's nightlife scene with nine playful bar and dining concepts. The newly-unveiled venue, which is located within Dubai's V Hotel, is a multi-functional dining, drinking and entertainment spot that transforms easily from a fun daytime setting to a nighttime playground.
Inside, the space is modelled on the concept of a village, and divided into 'boulevards' that include a Rum Station, Champagne Avenue, Gin Point and Vodka Lane. There's also a Tequila Road, a Sake Alley, a Whiskey Square and a VIP Lounge.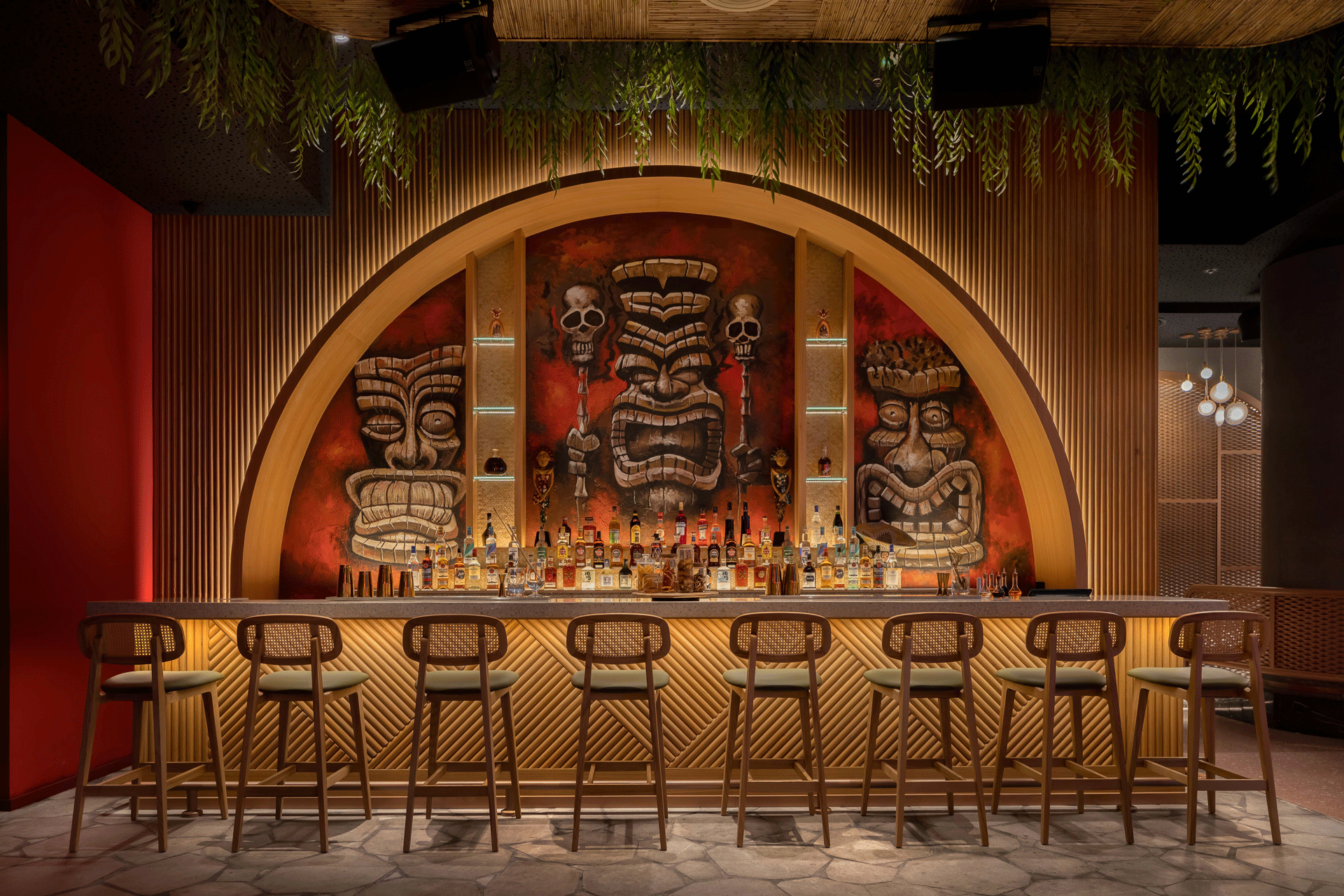 The interior design scheme, spearheaded by 4Space, adopts a monochromatic colour approach that unifies the space, although each bar boasts its own distinctive vibe and personality. The Champagne Bar, for example, features pink interiors, bubbly textures and organic patterns, while the Rum Station is styled as an eccentric tiki bar spotlighting totem poles and bamboo accents. An oversized disco ball sets the tone at the Retro Gin Point and Vodka Lane – which feature art deco styling, onyx accents and moody lighting – while Tequila Road and Mezcal Street aims to capture the spirit of South America with 'day of the dead' sugar skulls centred in the archway.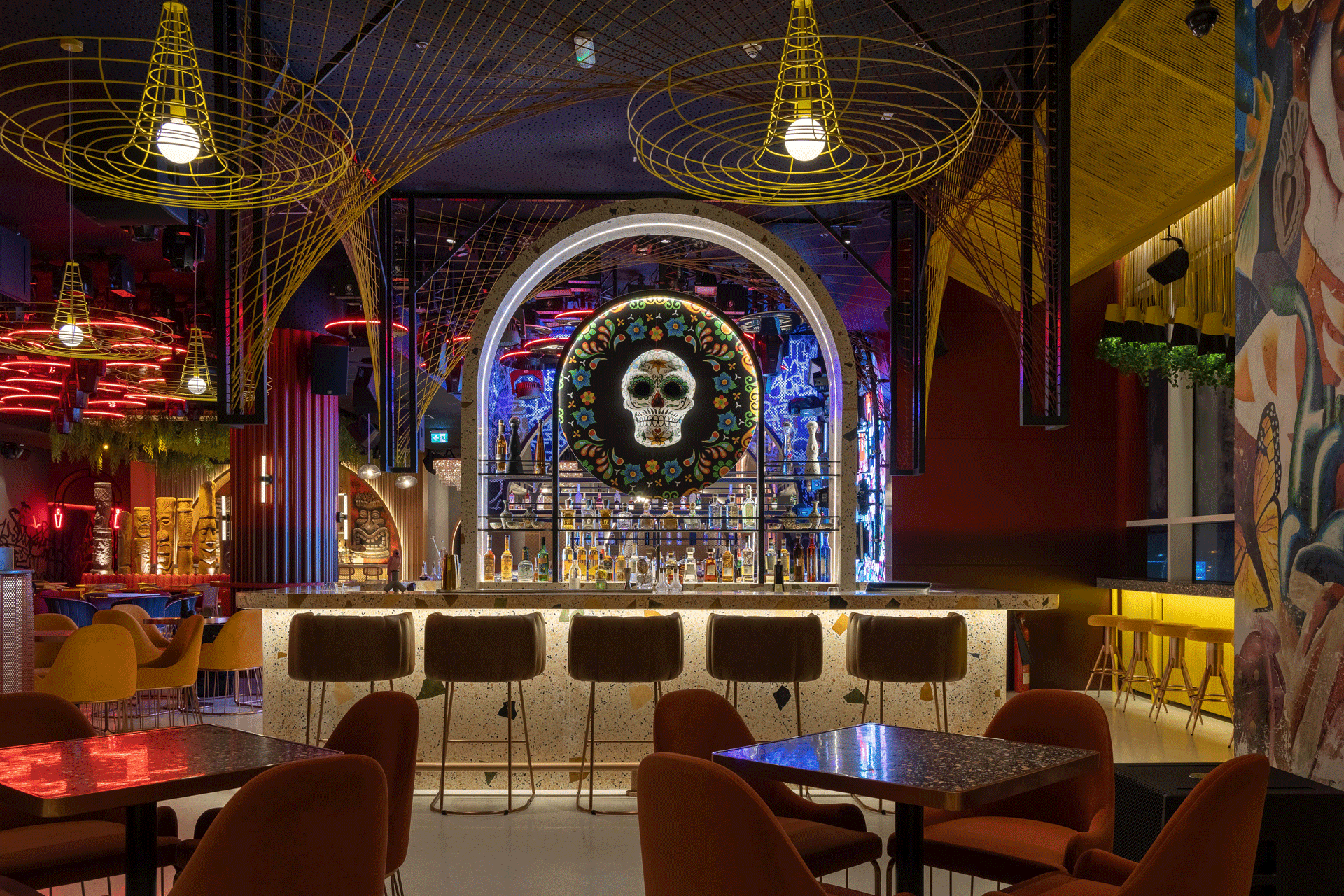 The Japanese sake bar showcases the ancient Japanese Kumiki joinery method, while subtle lighting references the notion of a peaceful zen garden. The terracotta-clad Wine Court is designed as a well-stocked wine cellar, and the VIP Lounge caps things off with its distinctive copper mesh walls, lavish black marble floors and lounge seating. The DJ booth has state-of-the-art lighting and circular kinetic mirrors for party appeal.