Mayfair's iconic landmark The Arts Club has revealed its newly refurbished members' lounge, renamed Ofelia to reflect both the Club's 160-year heritage and its place at the beating heart of London's cultural scene since it was founded in 1863.
The launch of Ofelia Member's Lounge marks the completion of a series of important interior renovations throughout major areas of the Club over the past 12 months including the ground floor Brasserie, Bar and Condo Salon, to deliberately enhance members' day to night experience.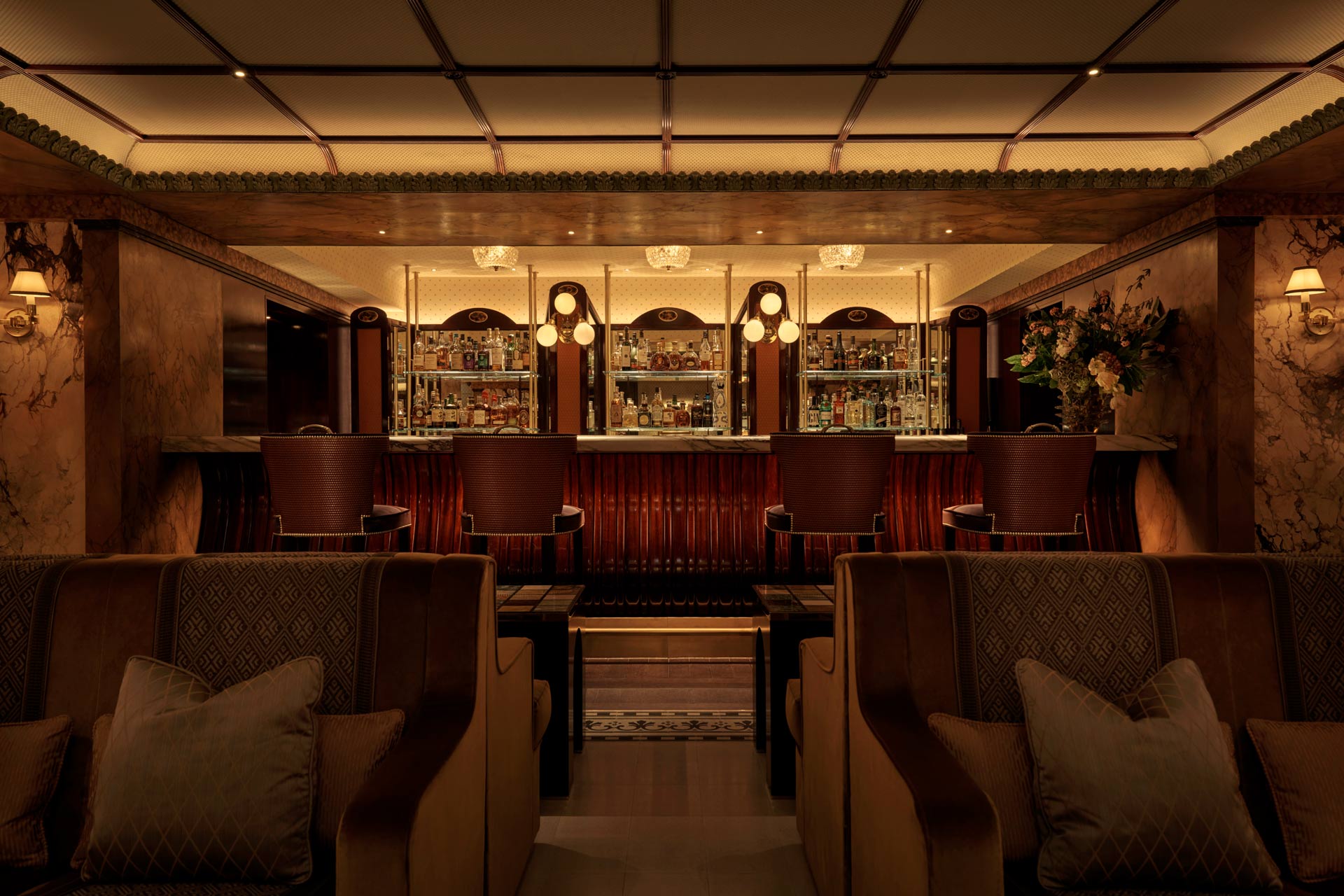 Situated on the first floor of the Mayfair townhouse, the members' lounge is an entirely reimagined space comprising a newly designed bar, seating areas, conservatory, Drawing Room, and Ante Room. In a nod to members past, the name of the lounge is inspired by famous alumni, Sir John Everett Millais and his portrait of muse Elizabeth Siddal as Ophelia, re-born today as her contemporary Italian 'sister', Ofelia.
Italian architect and designer Giuseppe Porcelli has honoured the club's 160-year history with timeless style and intricate craftsmanship. Ofelia evokes a sense of nostalgia and escapism, blending intimate spaces alongside convivial salon seating.
Journeying through the entirely reimagined first floor at 40 Dover Street (physically home to the club since 1896), the interior design combines architectural elements of Italian classical facades, like pillars and freezes, and the 1940s entryways of Milan, to more intimate and colloquial touches of Italian bourgeois family homes, visible in the layering of different objets d'art and furniture. The recessed ceilings, enriched with fabric and wallpaper and framed with mahogany contours, add height and grandeur, reminiscent of lounges in classic yachts.  Inlays of handmade graniglia tiles from Tuscany, known for their timeless craftsmanship, decorate the floors with a striking floral motive from the 1930s that inspires the choice of furniture fabrics and ensembles.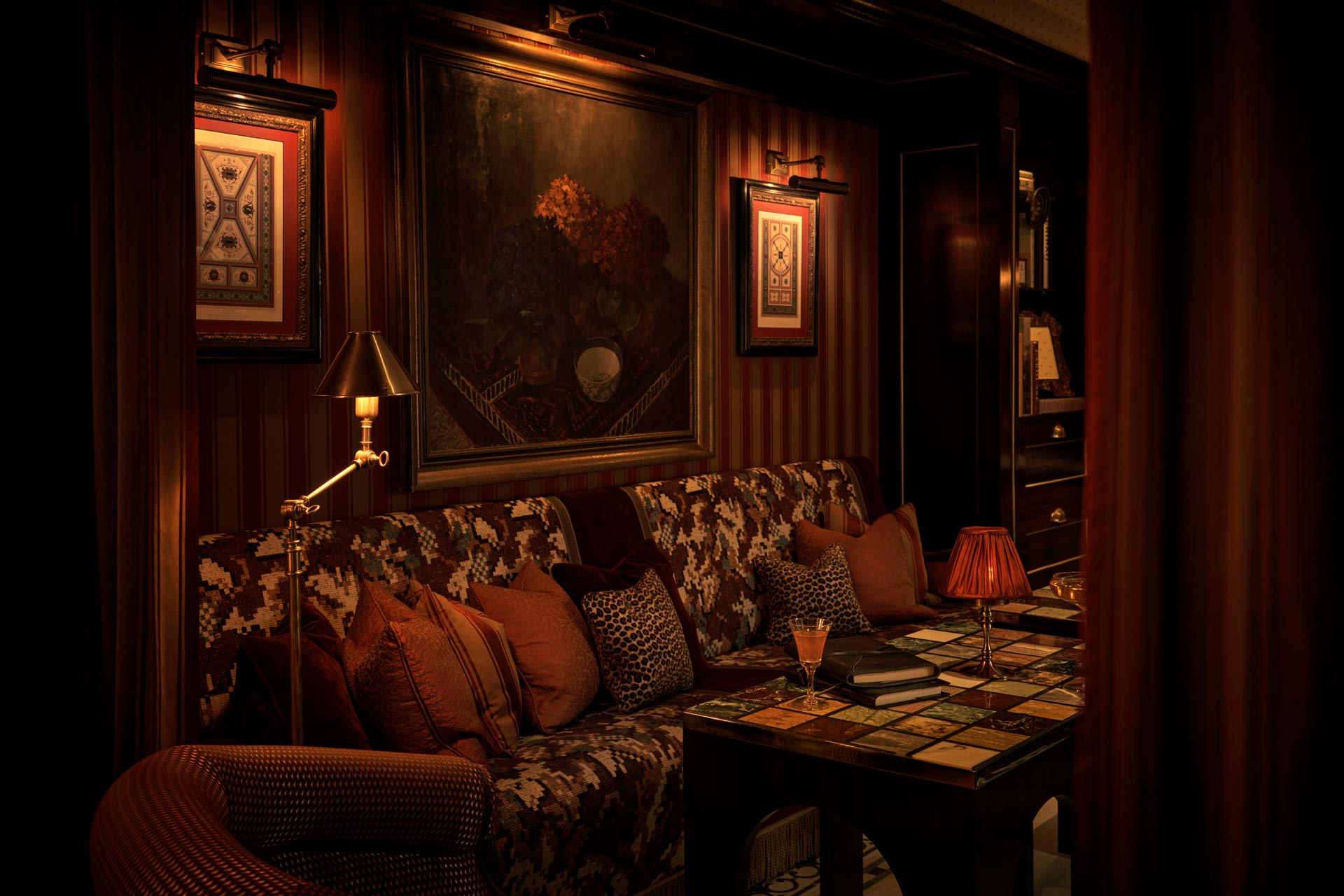 A Grand Tour of Italian taste and finery, Porcelli keeps tradition alive with the generous use of antique mirrors, patterns, sumptuous velvet seating and root-wood furniture while adding colour and texture with Breccia Medicea marble and oxidised brass-finished tables. The influence of new world travel and wider European culture is also at play with the use of rugs, curtains, antique pieces and sofas displaying ethnic and elaborate prints.
"I want people to feel as though this space has always been here," explains Guiseppe Porcelli. "A home-from-home for members, and a showcase of how craftsmanship and traditions, especially when it comes to Italian style, are relevant and glamorous for the modern era.  Ofelia surprises time and time again. It's elegant for the day and sparkling for the night."
Ofelia is located on the first floor of the townhouse building at Dover Street, Mayfair, offering Italian dishes with a fresh contemporary twist, light cicchetti and sumptuous desserts curated by Head Chef, Stefano Mazzonzeilli. Beautifully created seasonal cocktails, as well as a full menu of classics are available at the bar and the perfect accompaniment to Ofelia's music programming making the space a high energy lounge at night.
CREDITS
Photography: Martin Morrell