The Rome Edition has officially launched its food and beverage offerings, including a signature restaurant spearheaded by Roman Chef Paola Colucci. 
Amina – meaning "soul" in Italian – is the hotel's primary restaurant, serving up modern Italian Mediterranean cuisine with an international outlook. A firm believer in the emotionality of food and the importance of interacting with her guests, Colucci has ensured that the kitchen is open-fronted, screened with ambered glass to allow social exchange between chef and guests. Anima seats up to 120 guests and spills out onto a private garden for alfresco dining, open for breakfast, lunch and dinner.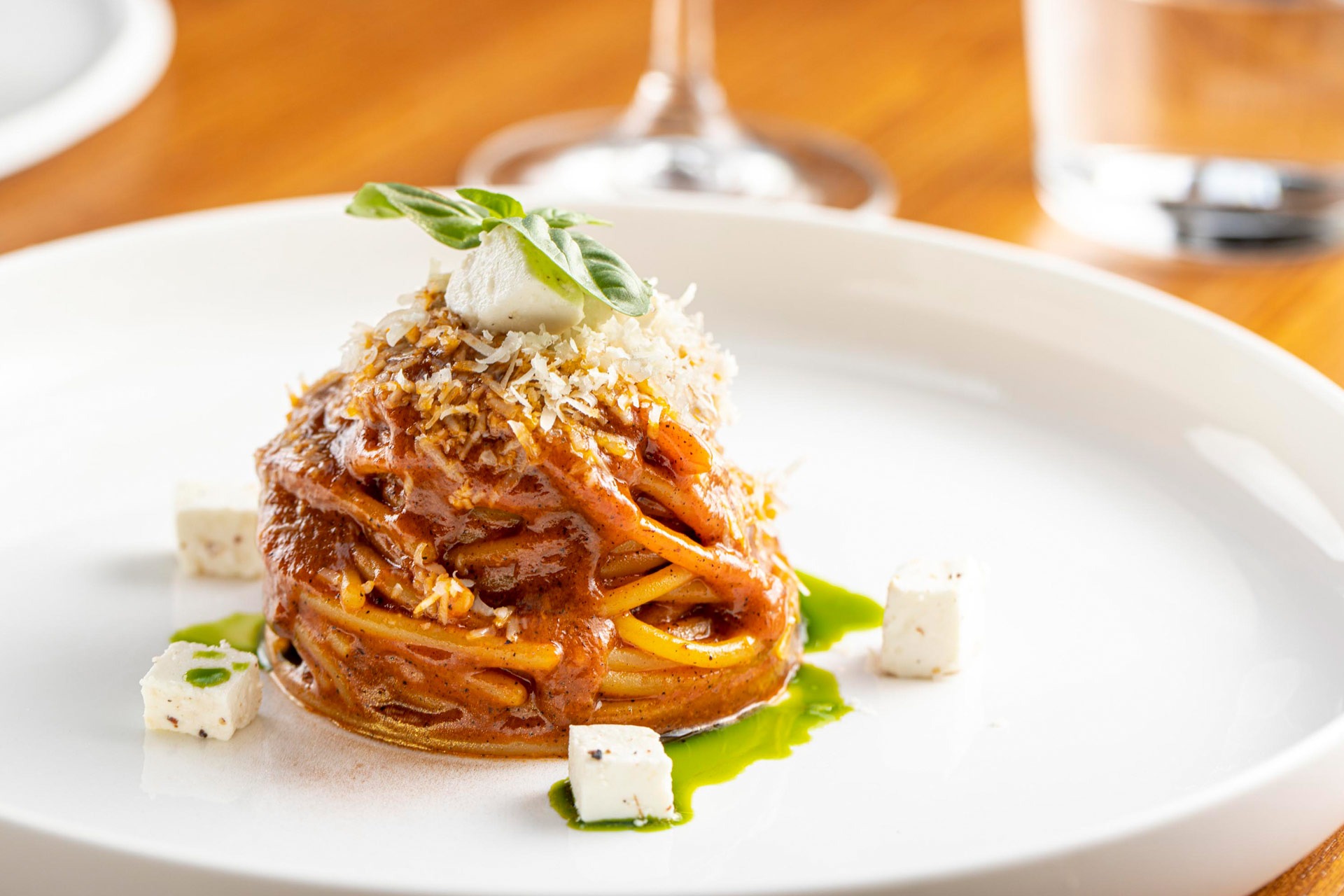 The menu, influenced by the different regional cuisines of Italy, has a-la-carte options that respect the seasonality of local ingredients, including spaghetti "Benedetto Cavalieri" with roasted datterino tomato sauce, smoked ricotta cheese, lemon zest, 36-month aged parmesan cheese and basil. Available to both hotel guests and visitors, lunch and dinner menus draw on local and seasonal produce, featuring dishes such as raw yellowfin tuna, Pantelleria capers and bread wafers, and prawn and zucchini flowers, with stracchino cheese, mint and lemon zest. As for sweet treats, Italian-inspired options include a signature dessert made with laurel gelato, hazelnut biscuit, sour cherry, lemon, milk and honey foam. 
Drinks stem from spirit-driven cocktails – such as the signature Anima Rosa, made with Casamigos blanco tequila, cranberry, pink peppercorn, lime and agave – to a wine list with a heavy emphasis on the Italian.
"I'm very excited to be part of the Edition family. My goal is to create harmony between the food and drink, to re-propose combinations in the best possible way. The aim is to have a complete offering that involves all the senses," says Colucci. "The atmosphere I would like to recreate in Edition is the one that best represents me and is reflected in the brand. In everything there is an informal refinement. The trend is towards beauty and elegance, without ever abandoning simplicity and naturalness."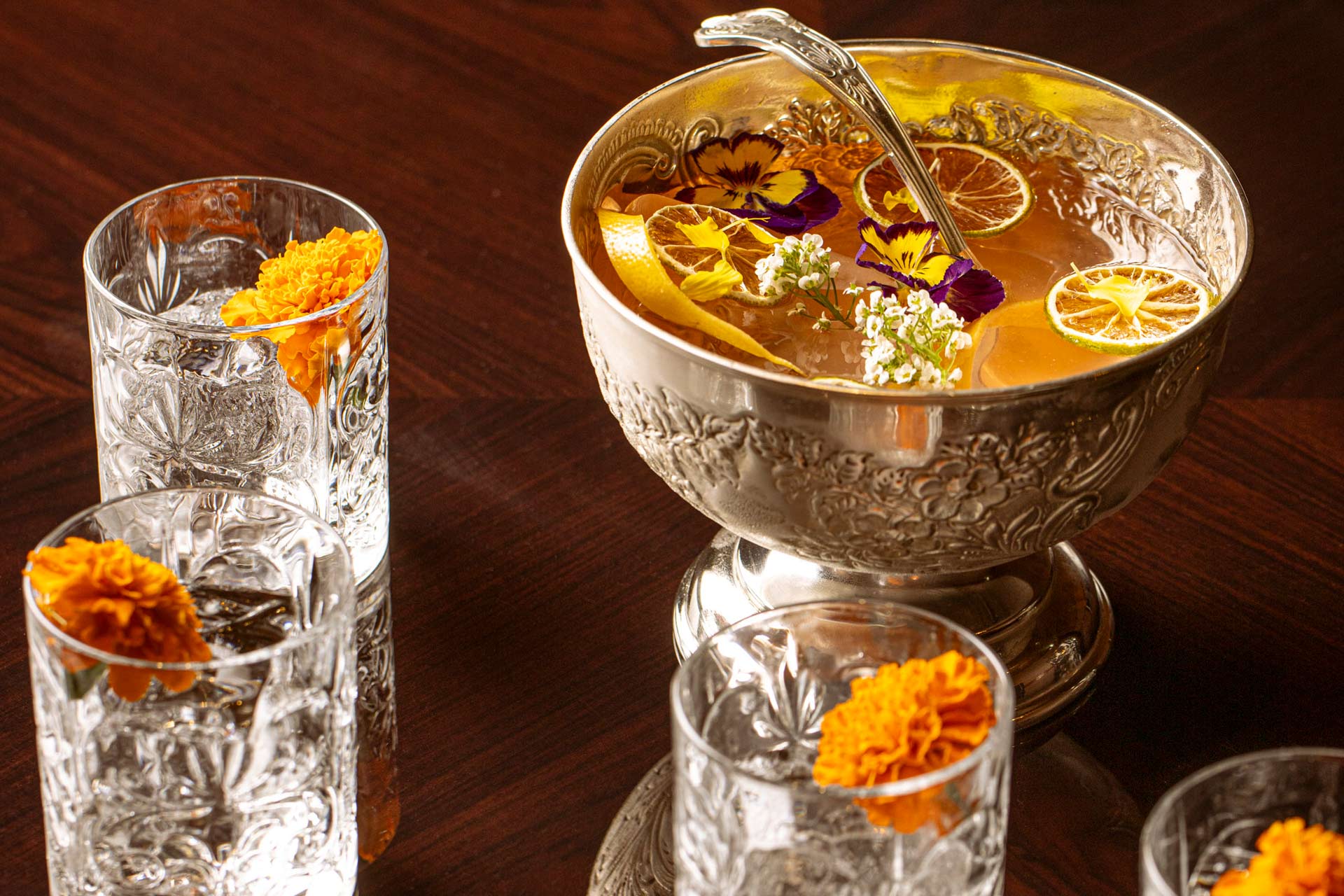 As well as a signature restaurant, The Rome Edition is home to two separate bars. Punch Room, Edition's signature speakeasy bar concept, showcases a menu curated by Head Bartender Lorenzo Aiello, and décor takes inspiration from a classic English private club, with a dark walnut wood bar and Rosso Levanto marble fireplace.
Jade Bar, meanwhile, is a jewel box-inspired space complete with floor-to-ceiling green antique marble, picked out with accents of satin brass and gold, emerald velvet banquettes and Jeff Koons-inspired sculptural pieces. Here, the menu features spirit-forward cocktails, clarified and Low ABV cocktails, with flavour influences such as Agave spirits, strawberry, grapes, peach and tomato. 
The new hotel also houses a garden and a rooftop space, designed for leisurely dining and drinking.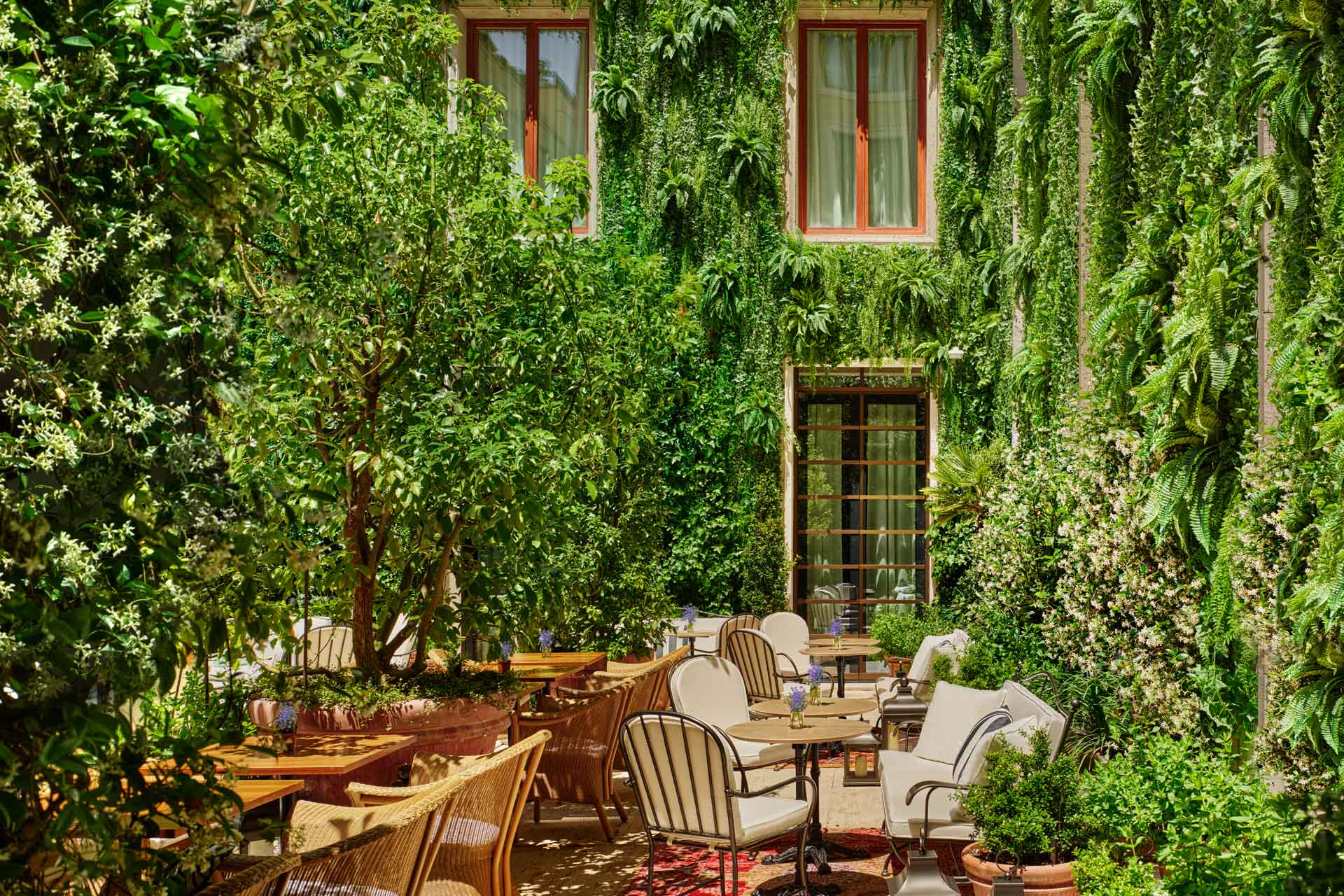 CREDITS
Food and Beverage Photography: Courtesy of Matteo Lippera