The Standard Spa Miami Beach has introduced two new culinary destinations, in the form of a casual eatery and a cocktail lounge.
The bayfront hotel has opened the doors of its new Café Standard and Monterrey Bar, which will both be led by Executive Chef Andrew Gilbert. The concepts were designed by Shawn Hausman Design — which has also undertaken an extensive architectural renovation of the hotel's spa — in collaboration with The Standard's in-house design team.
Café Standard is a casual neighbourhood spot with a joyful aesthetic. Bright interiors combine with an Arthur Umanoff mid-century inspired bar and enamel-topped tables to create a playful, tropical vibe. A Mario Lopez Torres pendant featuring dangling monkeys and surreal artworks by Corneille add to the lighthearted effect.
The all-day food and drink offerings are equally feel-good, with a spa-focused menu offering plenty of vegetarian, vegan and gluten-free options. There are cold-pressed juices and specialty coffees, as well as tasty salads, falafel bowls and even a Veggie Bahn Mi.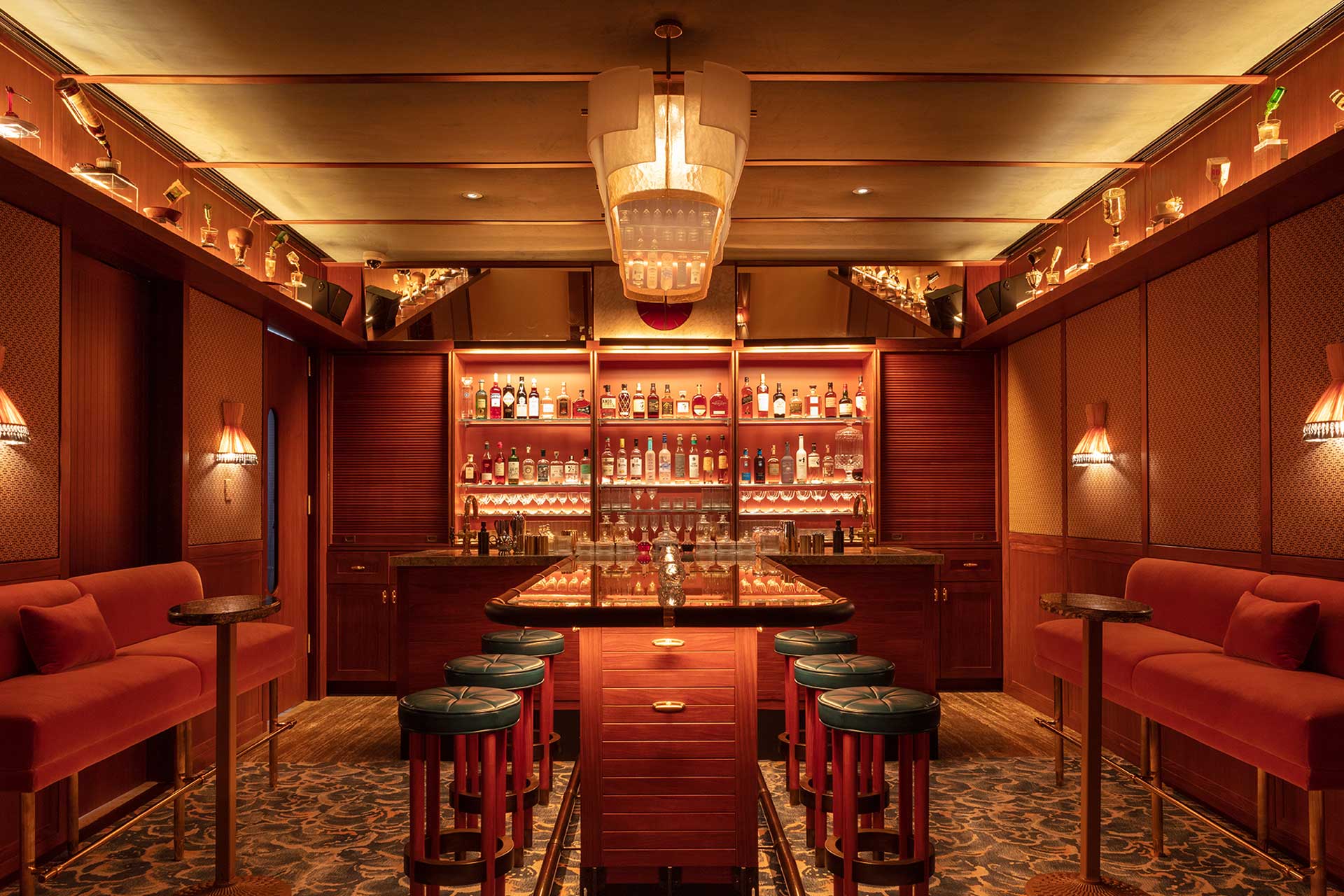 With Monterrey Bar, the hotel nods to The Monterrey Motel, which first opened on the same site as The Standard Spa back in 1953. The intimate cocktail lounge features a T-shaped bar in Amazonite stone, as well as Afromosia wall paneling, a plush carpet designed to emulate the ocean, and a Murano glass chandelier. The walls, meanwhile, are lined with 1980s pop art, featuring Geoffrey Rose's 'Frozen Moments'.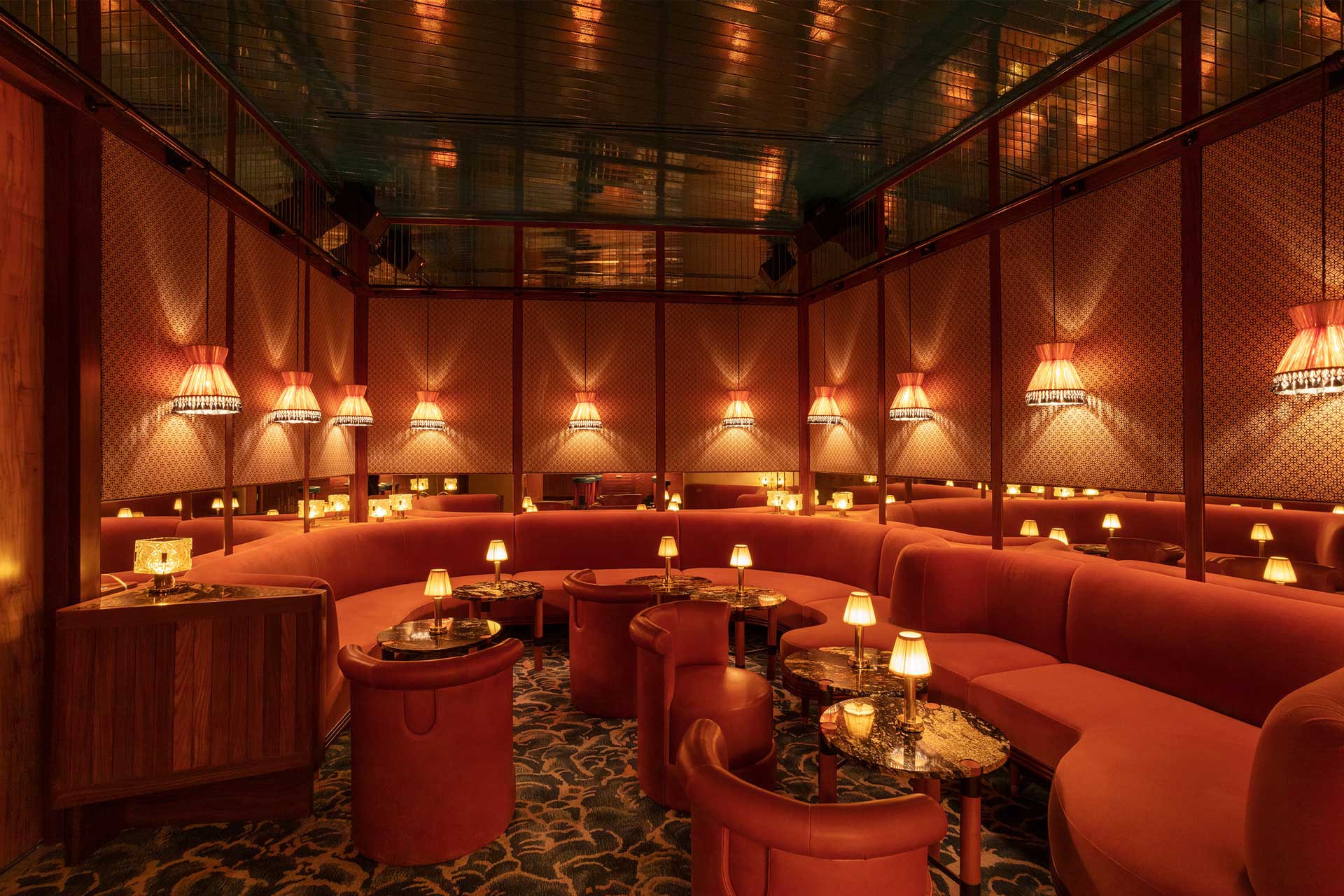 Monterrey Bar celebrates classic cocktails with a twist, offering drinks such as the Lido Gin Martini (Americano vermouth, lemon zest and herb oil) and Root Chakra (blanco tequila, Campari, dried chilli reduction, fresh lime and sage). An accompanying food menu includes dishes such as butter-poached prime fillet carpaccio with turnip puree and treacle, sea scallop crudo with corn and truffle, and truffled tater tots with porcini aioli.
Photography: ©The Standard Spa Miami Beach