Michelin-starred chef Tom Aikens is putting his stamp on Tokyo this autumn, with the opening of The Jade Room + Garden Terrace at The Tokyo Edition, Toranomon.
The British culinary star's new project is situated on the 31st floor of the building, adjacent to the lobby, featuring a main dining room and two private dining rooms offering panoramic views of the Japanese metropolis. The entrance displays photography by Masao Yamamoto, while the venue itself is decked out in rich walnut panelling, circular banquettes, elegant counter seating with jewel green stools and custom commissioned paintings by artist John Jackson.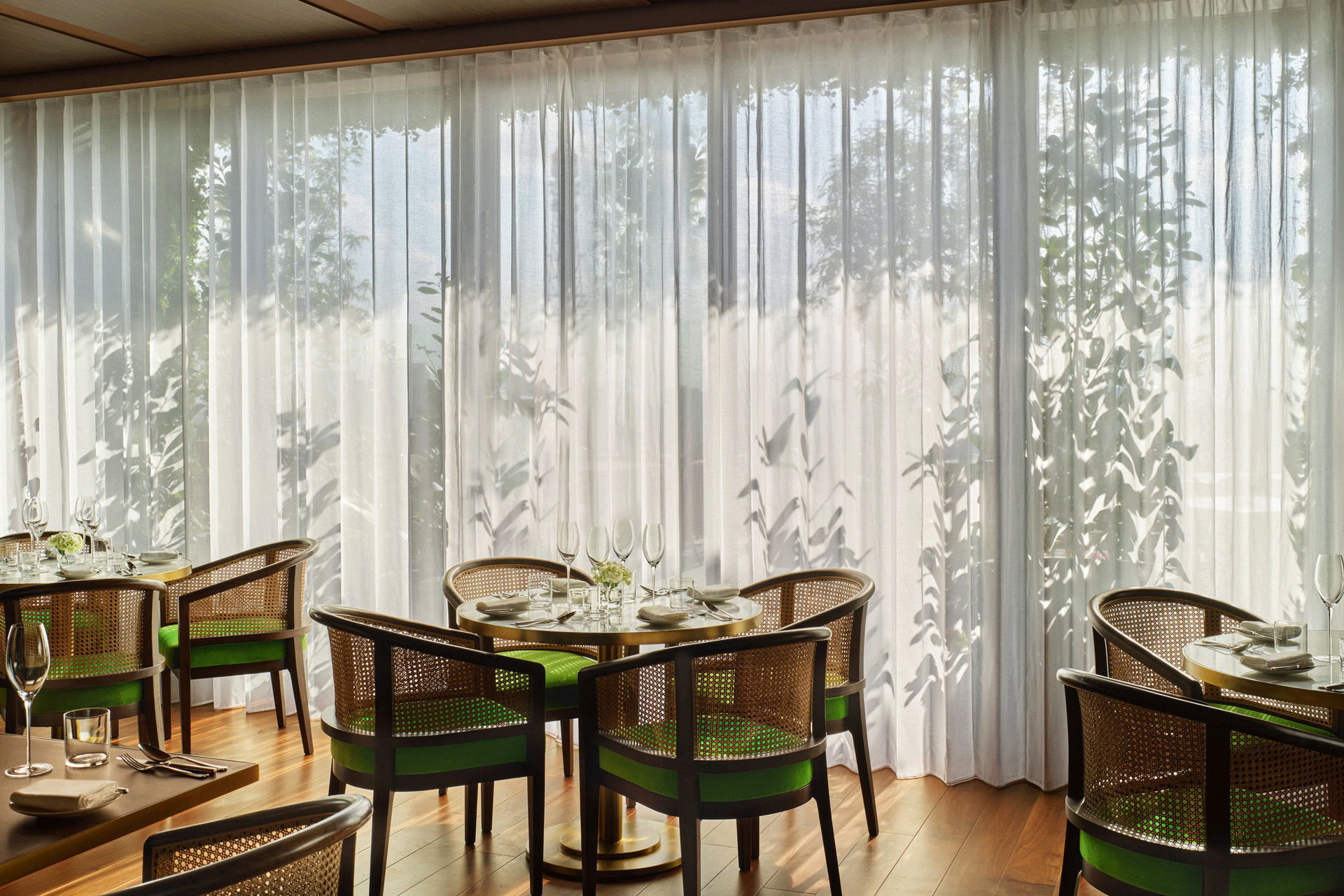 Celebrating the versatility at the heart of Japanese culture and cuisine, Aikens' menu offers a fusion of contemporary Japanese and Western influenced dishes prepared using diverse yet refined cooking techniques. In The Jade Room, seasonal a la carte and tasting menu highlights will include squid consommé, yuzu, chicken, confit lemon, as well as fire-roasted charred celeriac carpaccio with truffle. Outside at the Garden Terrace, a serene green space that will remain open throughout the summer, small sharing plates will include lobster roll with sudachi spiced mayo, nori and fried cabbage, as well as house made ricotta with pickled beets and schezwan cucumber, and hand-chopped beef tartare with maple egg yolk and onion crumble.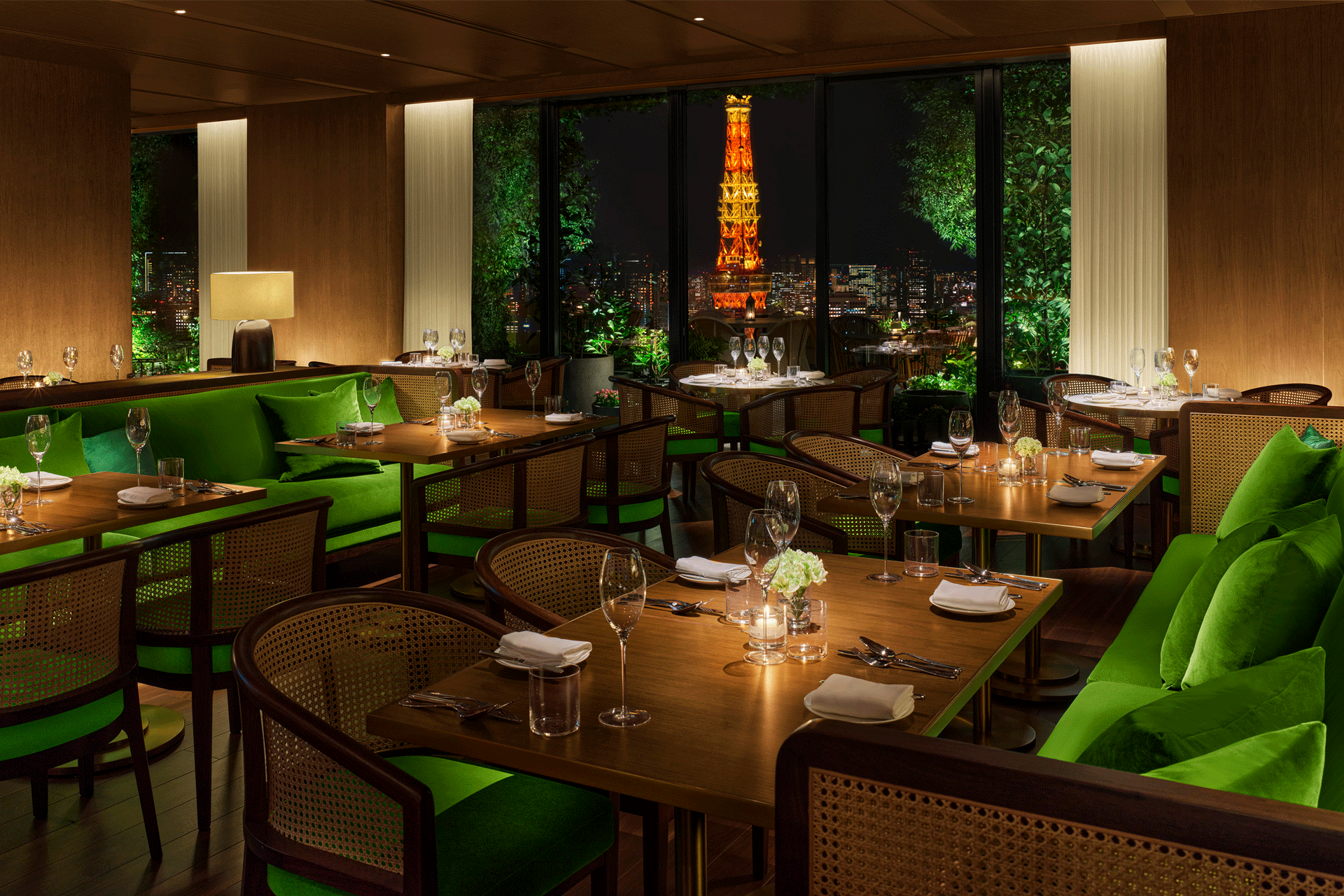 "I am thrilled to be opening my first venture in Japan this October, a country whose cuisine and traditions I greatly admire," says Aikens. "I have designed two different menus for the indoor Jade Room and outdoor Garden Terrace that centre on seasonality, inspired by mother nature. The result is a cohesive fusion of Japanese and Western dishes that I can't wait to share with the city."