W Hotels Worldwide, part of Marriott International, has opened the doors to W Melbourne and revealed its F&B programme.
Comprising 294 guest rooms and 29 suites, the design of the property has been overseen by Australian architecture and interior design firm Hachem, who have incorporated a series and fun and bold design details to reflect the local neighbourhood.
W Hotels' second Australian site after launching in Brisbane in 2018, brings the vibrant community's laneway culture and emerging music scene to life.
Upon arrival at W Melbourne, guests are introduced to the neighbourhood's well-known laneways, famous for their graffiti street art and offbeat, eclectic characters. Victorian bluestone tiles connect the living room to the laneway, blurring the line between the exterior and interior, where the welcome desk stands ready to greet guests.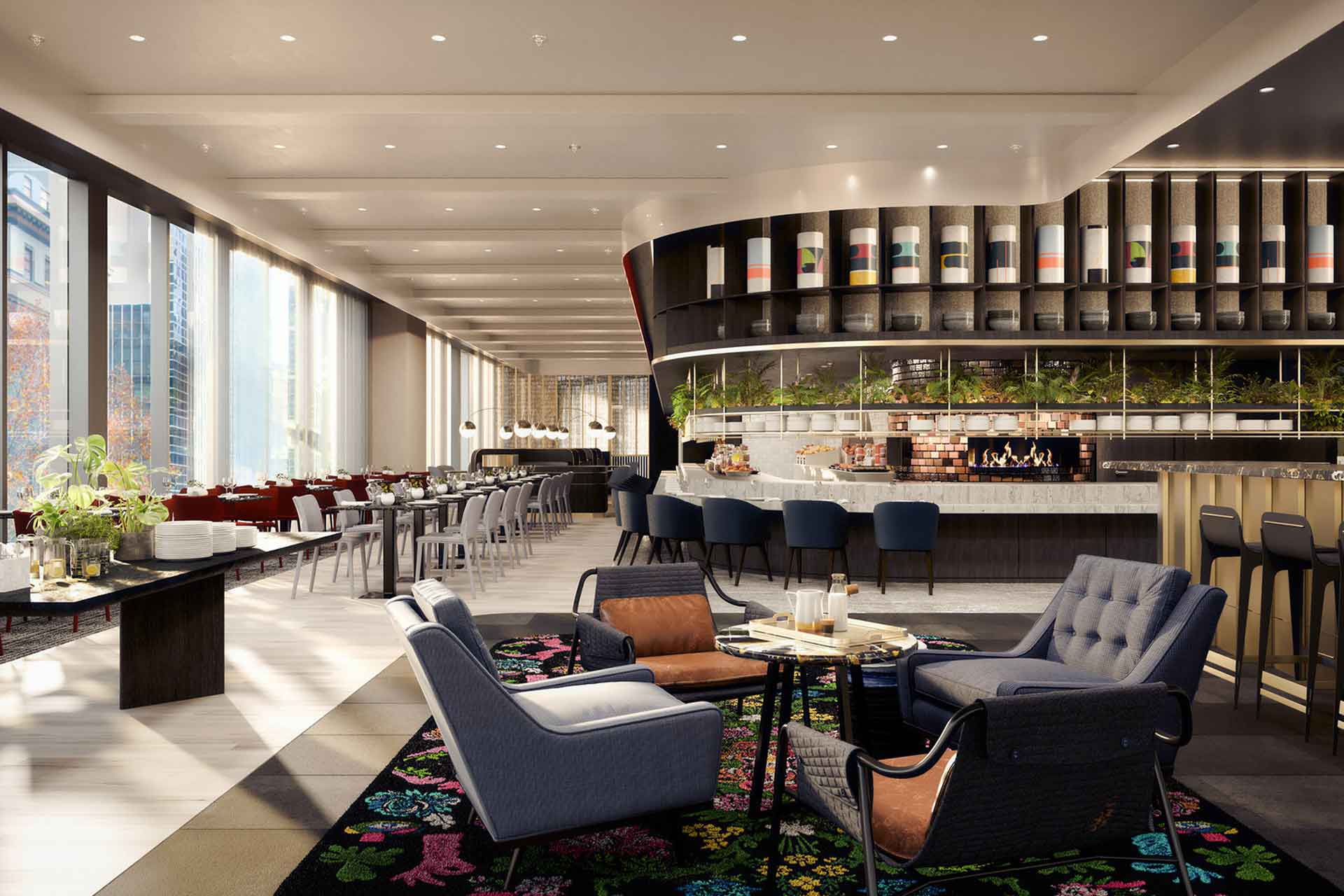 As for the hotel's distinctive lineup of restaurants and bars, the F&B programme is set to amplify Melbourne's dining landscape with innovative and original takes on the city's multicultural cuisines.
All-day dining restaurant Lollo, under the culinary direction of celebrated chef Adam D'Sylva, offers a menu that's designed to be shared and celebrates the chef's mixed heritage. Meanwhile, at the centre of the action is cocktail bar Curious, which welcomes guests into a cocoon-inspired space formed by its overhead timber beams in a parametric sequence with low lighting and muted color palettes.
Elsewhere, Signature Japanese restaurant WARABI, focuses on the freshest seasonal produce with seating for 30 diners and a private dining room for ten.
Finally, Culprit channels Melbourne's café culture into an original bar concept that adds a new twist to the dining experience with a sophisticated floor-to-ceiling charcuterie display and a vermouth tasting tray.
Running alongside these venues, FIT and WET on Level 14 will inspire the brand's signature wellness philosophy, offering views alongside a modern fitness facility, gold-roofed indoor pool, poolside bar and DJ booth.
"Melbourne is the perfect locale for the playfully luxe spirit of the W brand and we could not be more excited to unveil this highly anticipated hotel to the world," commented Jennie Toh, Vice President of Brand Marketing and Brand Management, Asia Pacific, Marriott International.
"From its unique, locally inspired design to its eclectic lineup of restaurants and bars, W Melbourne is destined to redefine the luxury hotel scene here and become a must-go destination for travelers and local scene-stealers alike."