Rockwell, the cocktail bar set within The Trafalgar St. James hotel in London, has launched a new drinks menu inspired by its local neighbourhood. The list of 11 new concoctions tell the story of the area, while emphasising sustainability, innovation and design. 
New drinks on the menu include the 'Miranda', which draws inspiration from Virginia Woolf's novel 'In The Orchard'. In reference to the fact that each part of the story begins with the character Miranda sleeping in the orchard, Rockwell's cocktail combines freshly-pressed Bramley apple juice with mint, sage and gentian from green Chartreuse.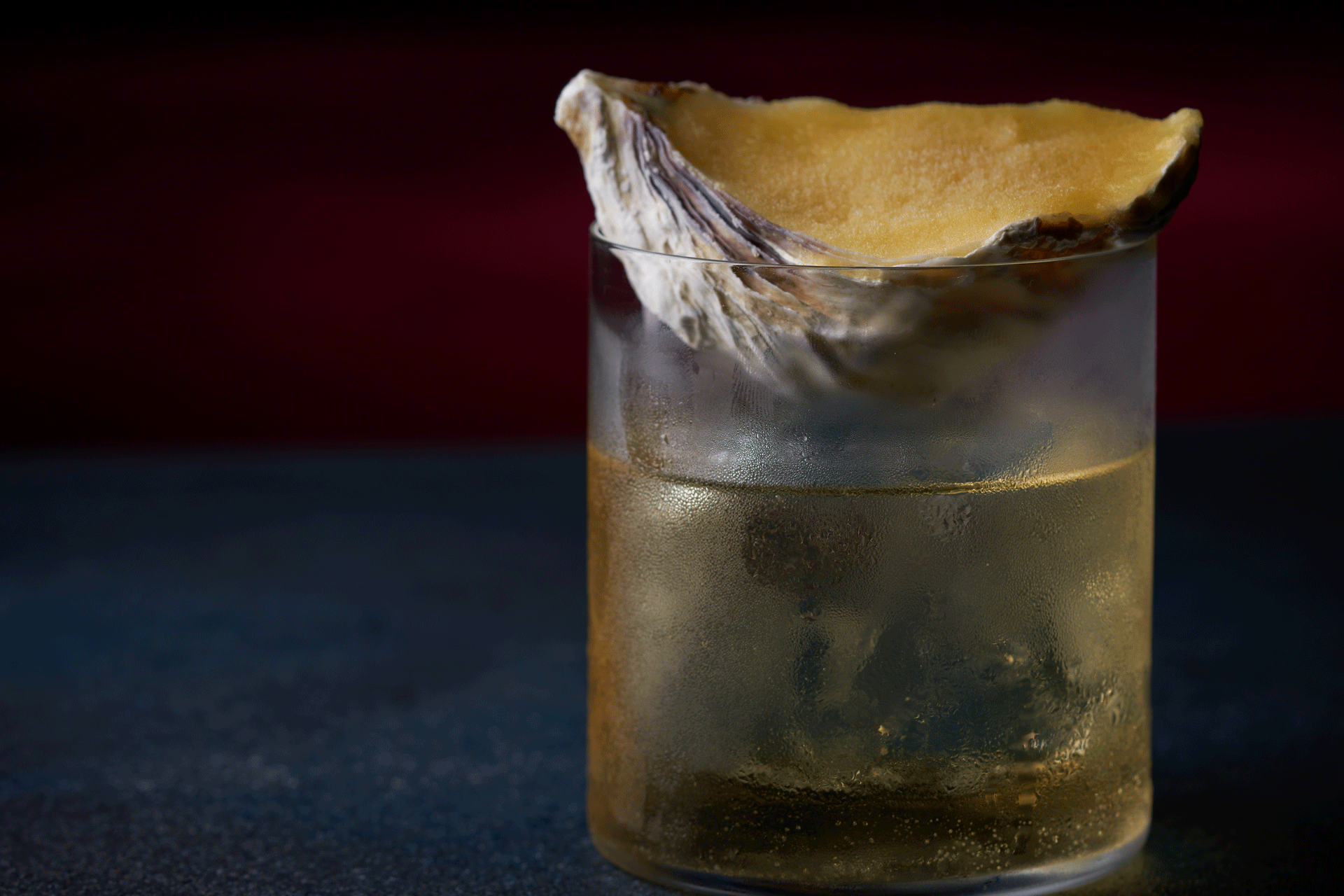 'Spring Garden' is another new addition to the list, referencing the street Rockwell is located on, and its past as a popular walking spot filled with British wildflowers. The drink comprises the woody tones of pea flower, the freshness of port and the sweetness of citrus and honey. Italicus gives subtle light and bitter notes rounded off with floral spices. 
There are also non-alcoholic options on the menu, such as 'The Bee Project', which is mixed using an aperitif called Everleaf that features botanicals sourced throughout London.
Rockwell is also serving up a new food menu with the cocktails, curated by Head Chef Sofiane Kaced. Dubbed 'The Modern European', it features small plates such as avocado fries with whipped feta – as well as heartier main courses such as pan-roasted lemon sole with mussels and champagne velouté. During the winter, a selection of warming 'winter pots' will be available, including a 48-hour cooked ox cheek bourguignon with crispy smoked speck.