Alessandro Palazzi, Head Barman at Dukes London, reflects on his remarkable career with Richard Frost and reveals the secrets behind making a martini worthy of James Bond himself.
What Ian Fleming did when he created James Bond was to establish a character that breaks all the rules," says Alessandro Palazzi, Head Barman at Dukes London, of 007's penchant for vodka martinis. "In those days, martinis would be stirred, never shaken. And they would only be made of gin – vodka was unheard of. Bond breaks the rules with the Vesper Martini, you would never mix gin and vodka together."
We're in the bar at Dukes London in the exclusive St. James's district and Palazzi is demonstrating how to make his most famous cocktail, the Dukes Vesper, which draws inspiration from the Vesper dry martini recipe laid down by the fictional secret agent in Fleming's first Bond novel Casino Royale. Bond's version features Gordon's Gin, vodka and Kina Lillet shaken together and served with a slice of lemon peel; Palazzi's version contains No. 3 London Dry Gin, Potocki Vodka, Sacred English Amber Vermouth, Angostura bitters and a slice of orange zest. There's a story behind each one of Palazzi's choices – No. 3 London Dry Gin because it's longer and drier than Gordon's with a higher alcohol content; the Polish vodka references Krystyna Skarbek, the Polish-born WWII agent who was reputedly the model for Bond girl Vesper Lynd; and the vermouth, developed by Palazzi himself in collaboration with London-based Sacred, because Fleming was English.
The Dukes Vesper is one of no fewer than 12 martinis on the menu here (more are available on request) and all are inspired by Fleming in one way or another – Le Chiffre, Odd Job '1676', Kissy Suzuki and so on. "I've created this menu like Fleming wrote his books, the cocktails all have a reason," says Palazzi, whose quietly spoken delivery gets noticeably more animated when discussing the bar's links with its most famous customer. The Fleming connection runs deep here and Dukes Bar is even believed to be the inspiration behind 007's iconic 'shaken, not stirred' catchphrase, making it a perfect fit for Palazzi, who loves reading books by and about the colourful intelligence officer-turned-author. "Fleming used to come here like a lot of powerful people in the 30s, 40s and after the war," he explains. "We've always been very popular with writers and, because Bond made the martini very popular, I created this menu in Fleming's honour."
There's a whole lot more to Palazzi than just being a walking encyclopaedia of Fleming facts however. We're speaking to the personable 60-year-old fresh from being named Industry Legend at Imbibe's 2018 Personality of the Year awards. It's yet more evidence of the esteem that the mixologist is held in by his peers; he was previously named Best Bar Manager at the Class Bar Awards in 2005 during his stint at Aurora Bar in London's Great Eastern Hotel, while Dukes Bar scooped best hotel bar in Europe at the 2012 Prix Villegiature Awards under his watch. Not bad for someone who spent his formative years growing up in Recanati, a sleepy town of just 20,000 people in central Italy.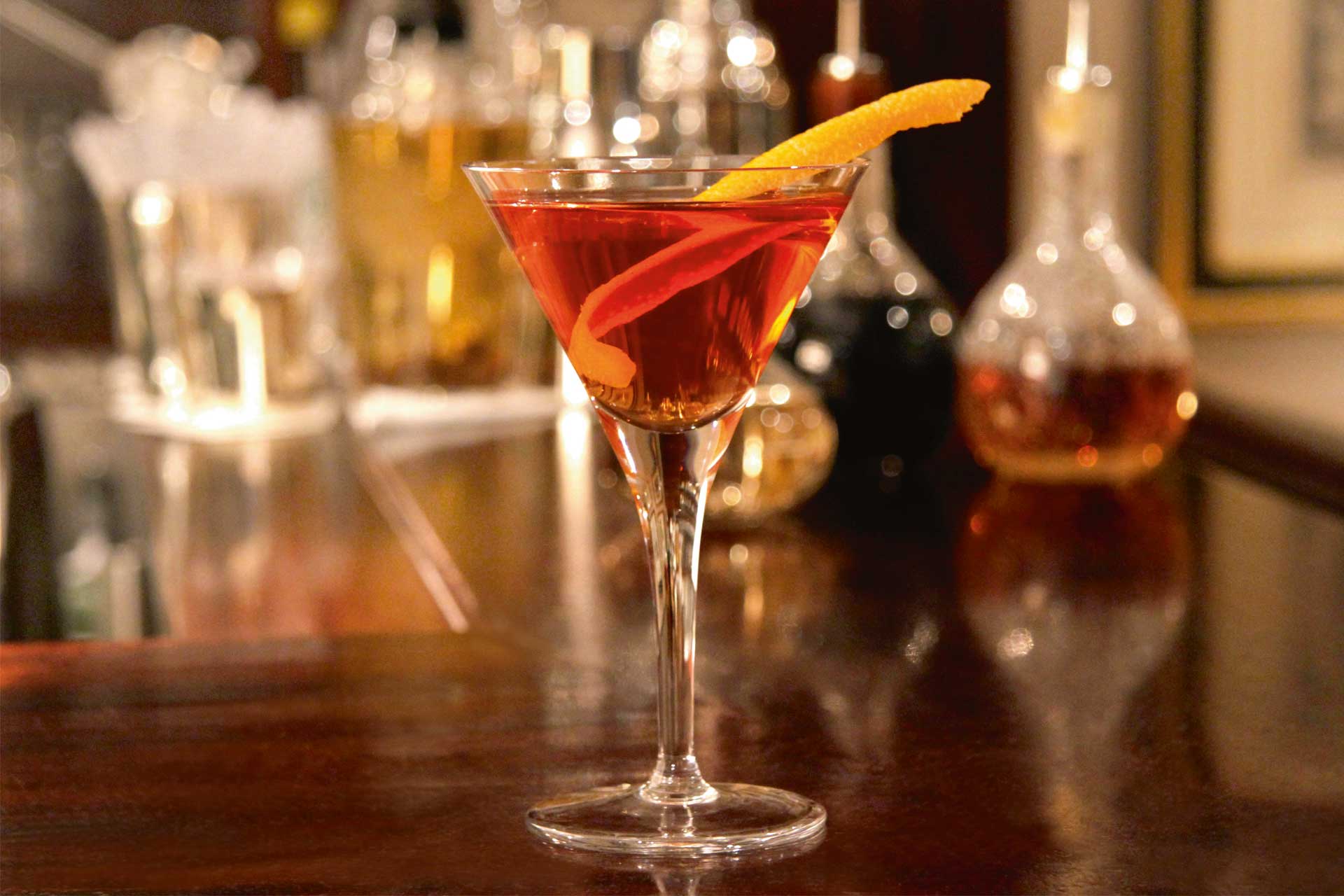 As a youngster, Palazzi had his heart set on a career in journalism in order to pursue his love of travelling, but a chance encounter while hitchhiking to the seaside led to him landing a job as a waiter in a local restaurant. He soon moved on, securing a role in the restaurant at Hotel Marche in nearby Loreto that would give him his first taste of working in hotels, but was subsequently moved to the bar when a confrontational customer rubbed him up the wrong way and the straight-talking teenager answered back rather than biting his tongue.
"Nobody wanted to tend the bar because the tips were in the restaurant," he recalls. "But what I liked in my first encounter with the bar was how people will talk to you differently than in the restaurant, there's more human contact."
A stint at catering school up the coast in Senigallia followed, where Palazzi learnt to mix classic cocktails like the Negroni and Brandy Alexander that he still makes to this day, before in October 1975 he got on a plane for the first time and went to London. Despite not speaking any English, Palazzi soon found work as a kitchen porter in an unremarkable hotel in west London, and quickly worked his way up the ladder. In 1976, he was employed by The Fairmile in Cobham when it was part of Trusthouse Forte and honed his cocktail-making skills, then in 1979 he moved to The Excelsior Hotel Heathrow where he rose to become Head Bartender for the first time.
A short hop across the Channel took him to the French capital and specifically two of its most celebrated luxury hotels, George V and Ritz Paris. "One of the things I learned in Paris, and it's what I've introduced here at Dukes, is that you don't have to be stiff even if you work in a beautiful place," he recounts. But Palazzi, who has also worked in the US and his native Italy, has always felt a natural affinity with London, describing it as "the only city in the world where I've not been homesick". Since returning to his spiritual home, Palazzi has worked for several more five-star hotels – The Milestone Hotel, Mandarin Oriental Hyde Park, Great Eastern Hotel and now Dukes London, where he joined as Bar Manager back in 2007. He's served everyone from Boy George, Van Morrison and Liam Gallagher ("the first time I served him, I couldn't understand a word he was saying") to Lagerfeld, Versace and Valentino. An impressive list to be sure, though one constant throughout is his conviction that every hotel bar lives or dies by the relationships it builds with customers.
"Even when you're lucky enough to work in a place like Dukes Bar, 30% is the drink and 70% is the atmosphere you create," he says. "The atmosphere is very, very important." To improve the atmosphere when he took over at Dukes Bar, he made a point of relaxing the dress code so that customers would no longer be turned away if they arrived without a tie, a jacket or immaculately polished shoes. He also ended the practice of asking customers to leave if the bar finds itself short of space at peak times – nowadays guests can keep their tables for as long as they want, regardless of who subsequently arrives.
Another key feature of the atmosphere during our visit is the sense of camaraderie shared by the all-Italian bar team. Staff members joke around with one another – sometimes they recreate classic BBC sitcom Fawlty Towers with Palazzi playing an exasperated Basil Fawlty and others assuming the role of the hapless Manuel, at other times they excitedly race each other to the storeroom. Guests are let in on the joke too; at one point, Palazzi pretends to knee one of his staff members in the stomach while pompously telling guests, "don't worry, I'm training him", to widespread laughter. All of this is a world away from the staid atmosphere of luxury hotel bars in days gone by – Palazzi notes that most of his conversations with customers revolve around drinks, women, rugby or his beloved Liverpool FC – and guests are encouraged to make themselves at home.
"Here, people don't come to show off," he explains. "They come for the drink and they come for the atmosphere, but we don't have anything flashy." In this respect, Dukes Bar reflects the character of its leader. Palazzi is always well turned-out of course, with a freshly ironed white shirt and black tie under his trademark white jacket, but behind the smart exterior there's a real sense of down-to-earth friendliness in his demeanour. "When I go around the world, people ask me, 'how do you become a bartender?'" he explains. "I say it's like a cocktail, you need three ingredients. You have to be diplomatic, acrobatic and charismatic." All three qualities are manifested by the man himself at Dukes Bar, where we watch Palazzi's calm manner settle down guests who are threatening to get too boisterous, cater to unusual cocktail requests without the bat of an eyelid, and still find time to chat to regulars as if he doesn't have a care in the world.
Surely part of Palazzi's appeal to guests is that he's so obviously on their side, with a free-spirited attitude, a roguish glint in his eye and a propensity for going off-script that marks him out as someone who believes that delivering the best guest experience in the bar is all that matters. "I don't want to become food and beverage or restaurant manager, I'm a bartender and I will be a bartender until I die," he says, with characteristic honesty. "The team I've brought here all share the same passion."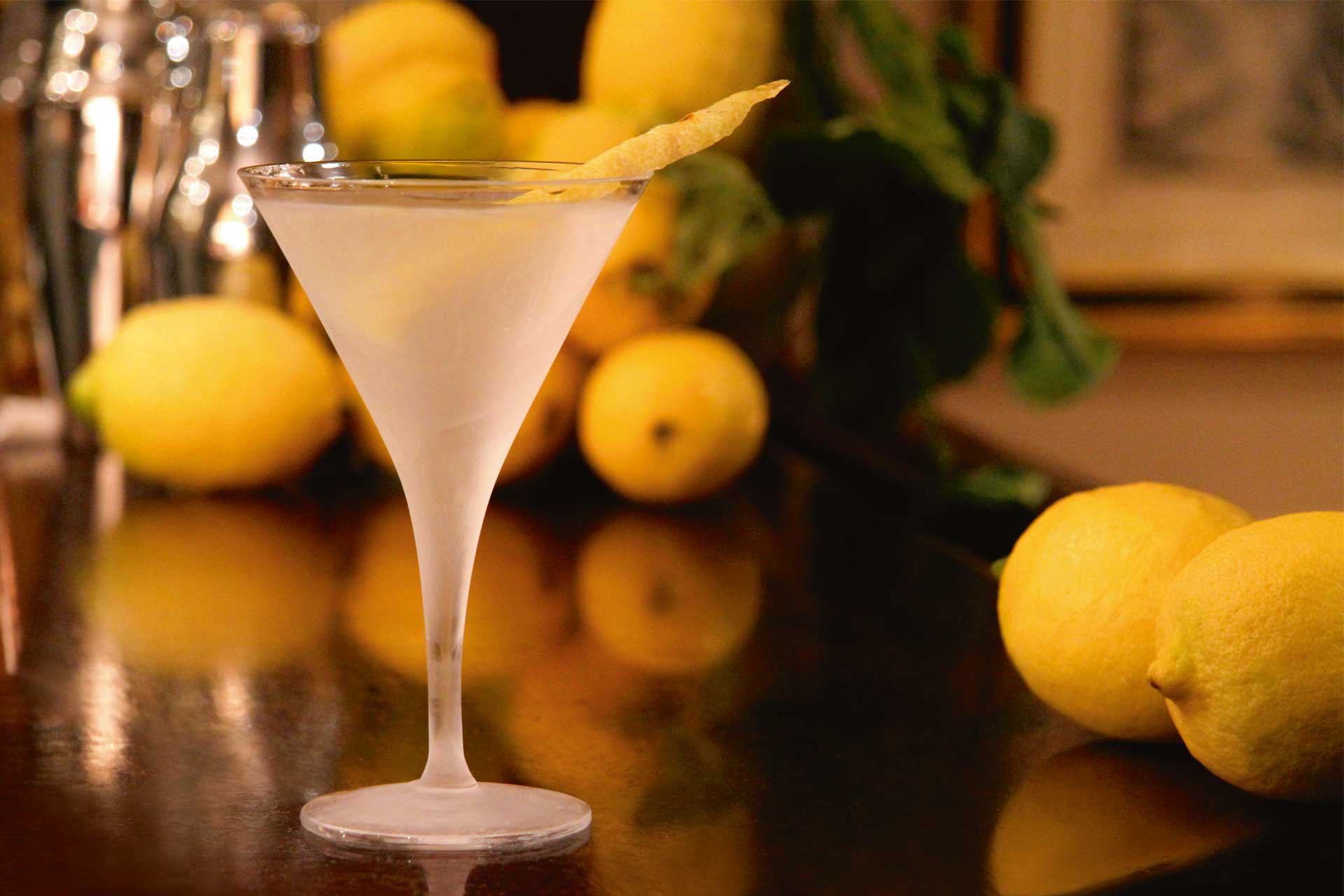 Palazzi can walk the walk as well as talk the talk; indeed, he is a member of both The Gin Guild and Scotch whisky society Keepers of the Quaich. "These are my two loves, gin and whisky," he declares grandly, before quickly adding "obviously the wife and children also" with a sheepish grin. He regularly hosts martini-making masterclasses and travels across the US, Japan and Europe to share his passion for mixology, and has spent a lot of time in the Middle East recently training the team at Dukes Dubai on Palm Jumeirah – Dukes Collection's second hotel, which opened in December 2016. "Dubai is completely different to London," he says. "People like a long drink, the cocktail is not so established there." Those bars that do venture into mixing their own cocktails out in the UAE frequently make the mistake of putting eight or nine ingredients into their drinks, he adds with obvious annoyance, rather than letting the strength of each component shine. "We're lucky as bartenders to have such wonderful ingredients now."
It's a point that Palazzi is keen to press home at every opportunity when it comes to making the most popular cocktail at Dukes London, the martini. Dukes Bar is "all about the martinis" as the back of the menu proudly proclaims (although guests can also order other cocktails, spirits, wines and beers) and on a busy night it can sell as many as 350 martinis. All are made in front of guests from the drinks trolley and there is plenty of theatre involved, with for example Palazzi making a point of wetting the floor with vermouth at the start of each order to entertain guests – "it's all part of the experience". He also tells each customer the story behind how he came up with the cocktail while making it, rather than simply spelling everything out on the menu. "My philosophy is that if you want to read, go to a library," he says. "I hate those menus that go into immense detail on every drink, who cares? We can just talk about it instead."
Guests are also welcome to take photos of the spectacle, and the hotel's social media account is full of photos of Palazzi, with a martini lapel pin taking pride of place on his jacket, smiling next to one of his creations.
For Palazzi, the martini is "the best drink in the world", and using quality ingredients and keeping the temperature as low as possible are the secrets to making a good one. He is proud of the fact that Dukes Bar only works with the very best producers – "we're a free bar, we don't belong to any drinks company" – while creating his own vermouth has given him a unique insight into the contribution it makes to the overall flavour. He also insists upon using organic lemons from the Amalfi coast in his native Italy, despite the price tag.
Each martini costs £20.50 but Palazzi has no time for those who say it's too expensive, arguing that it's relatively cheap when you take into account the fact that many contain five shots of alcohol. Besides, the finished cocktail is something that customers are encouraged to sit and savour rather than rush to finish. "With a martini, you take your time. I normally say to people, 'take 15 or 20 minutes at least'. This is why we don't do a double sitting anymore."
As another guest puts in an order for fresh martinis – Dukes Bar operates a limit of two martinis per person to minimise the risk of any rowdiness – we prepare to make our exit, but not before a firm handshake and some final parting words from the in-demand Italian.
"It's not just me here at Dukes, it's the whole team and there are no prima donnas," he says. "Or rather the drink is the prima donna, not us."
CREDITS
Words: Richard Frost
Photography: Courtesy of Dukes London
Magazine: Supper 11