This article first appeared in print in issue 27 of Supper. Subscribe here.
_____________________________________________________________________________________________________________
US chef, author and restaurateur Nancy Silverton is renowned for shaping the evolution of Cal-Ital cooking on the West Coast. Now, fresh from the launch of two new international restaurants, she is exporting her brand of sun-drenched flavours and flawless dough globally, writes Lauren Jade Hill.
Nancy Silverton is widely credited with helping to shape the modern-day perception of Californian cuisine – but sitting at the new London outpost of her Pizzeria Mozza restaurant brand at Treehouse Hotel London, the acclaimed chef admits that she didn't grow up a food-lover.
"In retrospect, my mother was a good cook, but I didn't appreciate her food growing up," she says. "I grew up in the era of convenience food and that's what all my friends were eating, so that's what I wanted to eat too. My mother was not that kind of cook – she made proper meals." But college years changed her outlook. "It was when I started cooking in my college dorms that I not only fell in love with the process of making food and the joy that it brought people, but that was also when I became very passionate about the source of food and seasonality."
A seminal moment in Silverton's culinary journey came the first time she ate at Chez Panisse, the pioneering farm-to-table eatery in Berkeley, California, run by chef and restaurateur Alice Waters. "I was interested in how the way she sourced food influenced the way she cooked, and I didn't know it really until I ate her food," she says. "I found that philosophy really influential, and it paved the way to how I approach cuisine. That era of pioneering Californian chefs like Alice Waters was around the time of my coming-of-age – the movement was just starting up around me."
This passion for provenance and seasonality has guided Silverton's culinary career ever since, taking her on a journey that saw her train at Le Cordon Bleu London, before getting her big break in 1982 when Wolfgang Puck hired her as the opening pastry chef for his Los Angeles restuarant Spago, which quickly gained cult status on the local food scene. In 1989, inspired by a trip to Italy, she and her then-husband Mark Peel opened the restaurant Campanile – which the Los Angeles Times credited with helping to shape the city's gastronomic landscape, and won the James Beard Foundation Award for Outstanding Restaurant in 2001. The launch of her adjacent La Brea Bakery, which played a fundamental role in popularising sourdough and sparking the artisan bread movement in the nineties, consolidated her star status.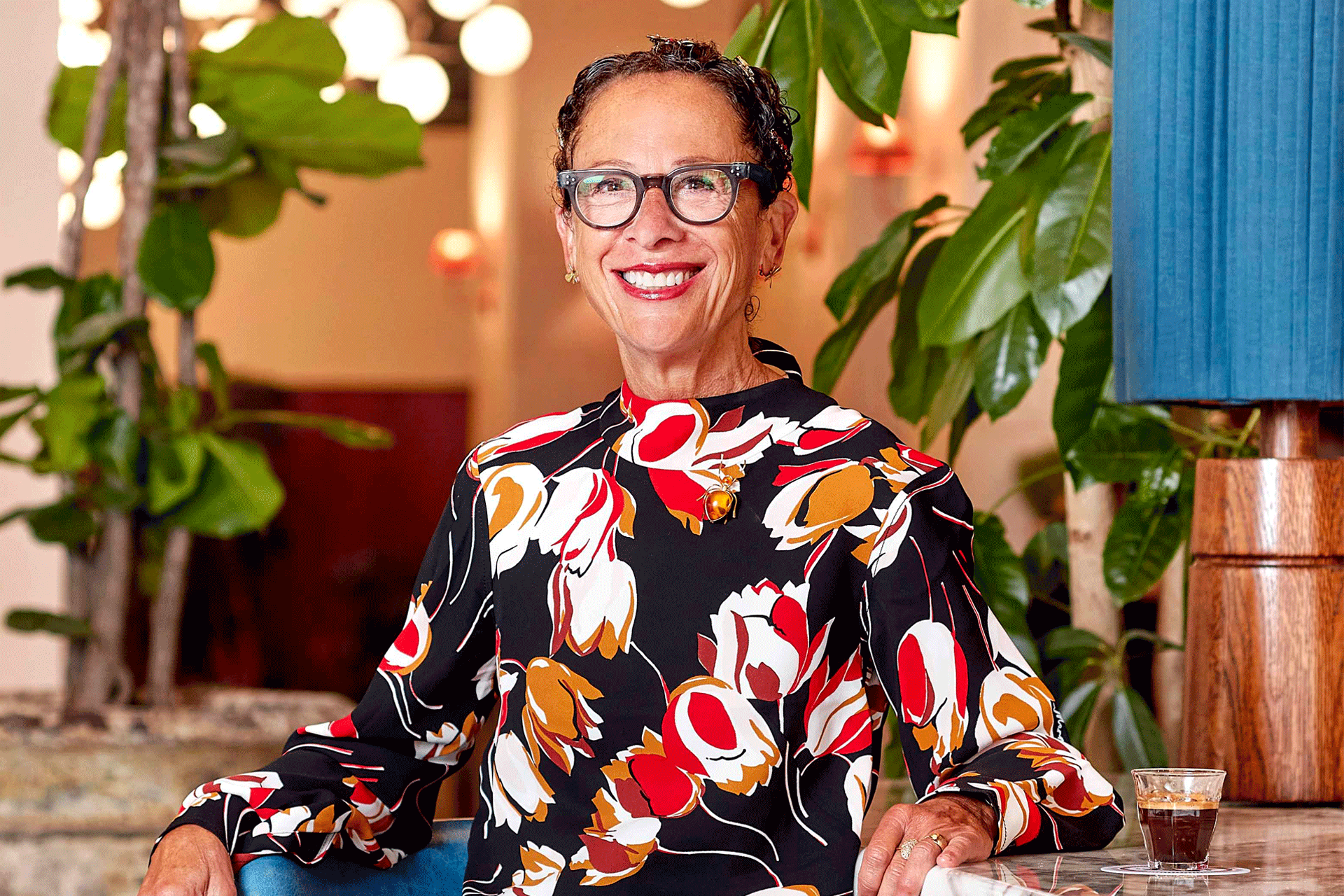 Asked about the impact people credit her with having on the culinary world, Silverton says: "I think I was probably influential in taking the approach of chefs like Alice Waters to food and continuing that. I was not a founder of that movement, because it goes back further than when I started cooking – but I definitely helped bring attention through the food I was making, as well as my approaches and philosophies, which were a continuum of that foundation."
Silverton's food marries her Southern Californian heritage with the recipes and traditions of her beloved Italy, finished with a personal twist that showcases her flair for flavour. "I have a special place in my heart for Italy and I've had a home there for the last 20 years," she says. "What I bring is not authentic Italian food, but the flavours of Italy paired with the seasonality of California," she clarifies. "Something that's attractive to me about the Italian table, in the small towns I spend my time in, is the seasonal products they work with alongside preserved items like vinegars, capers and salted anchovies."
And even after all this time, the country still proffers inspiration. "I always say that I can't return to Los Angeles without one idea or new dish that I'm passionate about," she says. "Last summer it was the most perfect panzanella salad that I had in the tiny Umbrian town of Bevagna. It was very simple but everything about it was right, so that was the gift I brought back to my restaurant; in my own way, I recreated that."
This passion for consistently seeking out fresh flavour combinations has certainly paid dividends. In 2014, Silverton won the James Beard Foundation's highest honour, the Outstanding Chef Award, before going on to star in an episode of the Netflix series Chef's Table in 2017. She has written nine cookbooks, including the prominent tome Breads from La Brea Bakery, in which she shares her secrets to baking the perfect loaf at home. She has also appeared as a judge on MasterChef and several other cooking shows.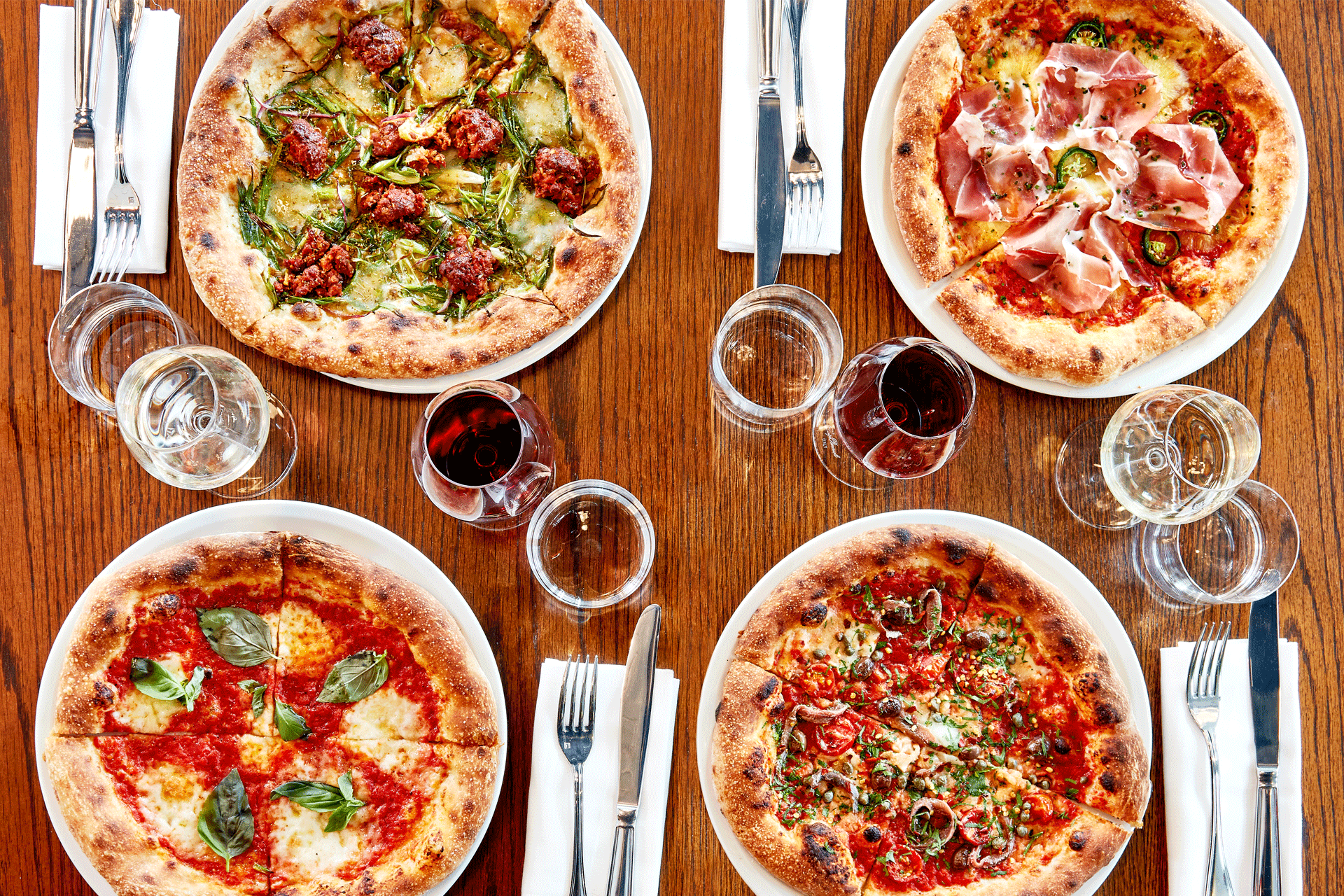 In partnership with the restaurateur Joe Bastianich, Silverton now co-owns two Pizzeria Mozza venues in Los Angeles and Newport Beach, as well as a smattering of additional LA eateries including the upscale restaurant Chi Spacca, the Michelin-starred Osteria Mozza, and its takeout branch Mozza2Go. There's no slowing down for the duo, who opened the wine bar and pizza restuarant Pizzette in California's Culver City in 2020, before launching a steakhouse called The Barish at The Hollywood Roosevelt in April 2021. 
But Silverton's sphere of influence extends beyond California. Last August, she took the Pizzeria Mozza brand to the UK, marking a third restaurant at Treehouse Hotel London, before turning her attention to Mexico with the launch of Mozza at Costa Palmas in Los Cabos. In 2022 she returns to Singapore – where she previously had a restaurant at Marina Bay Sands – with the imminent opening of a new Osteria Mozza at Hilton Singapore Orchard, and during our meeting in London, she also hints at a potential new project in Saudi Arabia.
Silverton has come a long way since her days as a trainee chef in the British capital. When the restaurant launched, she said in a statement: "Opening here at the Treehouse in Marylebone is like a wonderful homecoming for me. In 1977, 44 years ago, I was a student at London's revered Le Cordon Bleu culinary school, mere blocks away on Marylebone Lane, and now I am back with my Pizzeria Mozza."
The venue is a grown-up and polished affair, offering high ceilings and plenty of light. Designed by Ward & Gray, the space features timber panelling, vibrant blue leather upholstery, terracotta floor tiles and a polished marble bar, along with verdant greenery that echoes the hotel's character and emanates a Mediterranean garden vibe. The designers worked predominantly with Italian vendors, highlighting the work of the Venetian glass blower Sogni di Cristallo and the Milanese furniture maker Soto.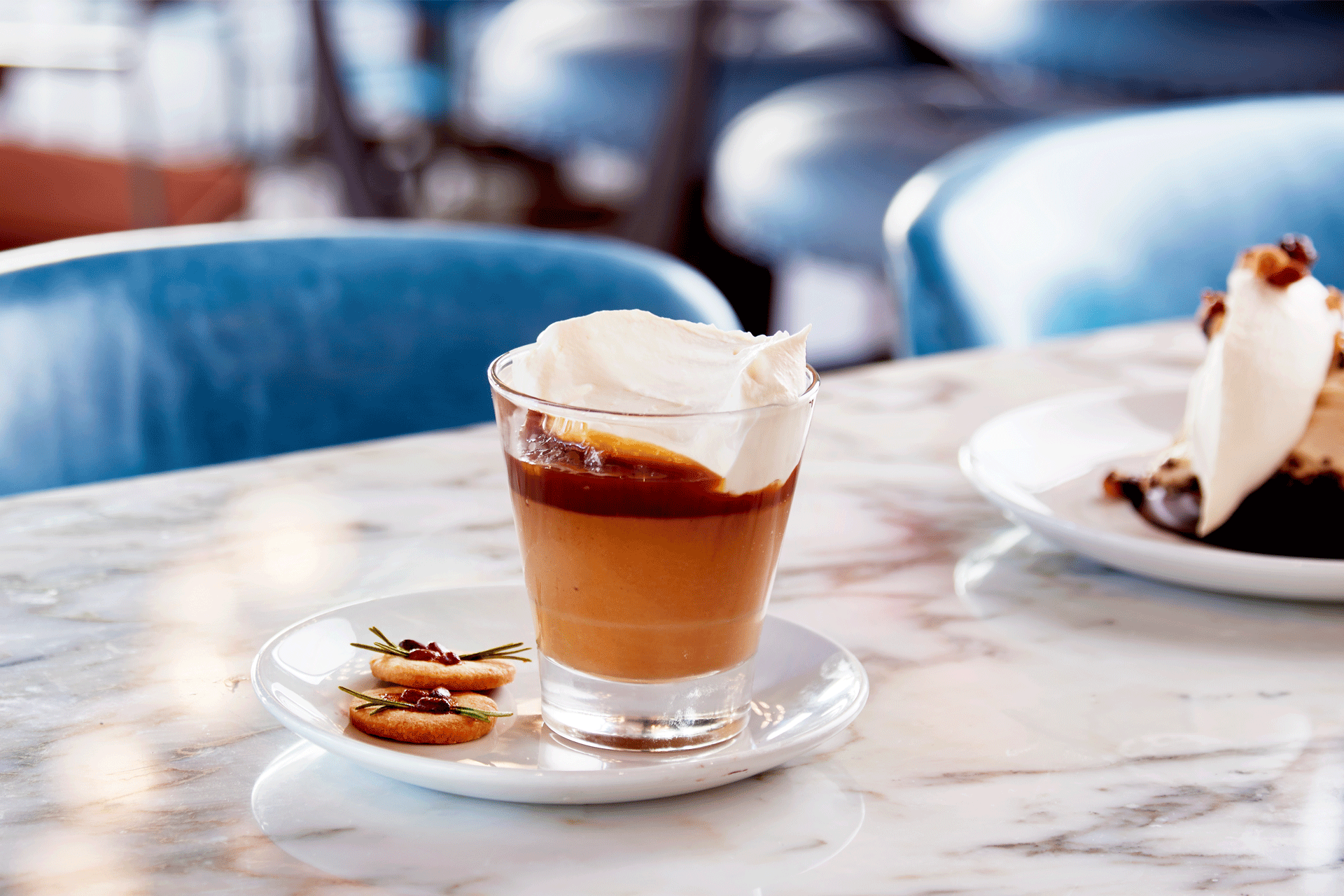 Silverton's London menu introduces diners to some of her most popular dishes from across the pond – including, of course, the famous pizzas with structured crusts made using her signature dough recipe. What would she recommend? "From the antipasti, try the chicken liver with capers, parsley and pancetta," she says. "It's very different to the chicken liver you get elsewhere – it's more Italian. You should definitely get a salad, too; Nancy's Chopped Salad is the one that really packs the punch with all the flavours intertwined in one forkful." The diverse pizza toppings include prosciutto di Parma with tomato, fior di latte and rucola, as well as a 'nduja option with friggitelli peppers, tomato and smoked scamorza. "We put all the greatest hits on the menu with a few other seasonal options," the chef explains. 
In Mexico, meanwhile, Silverton's new Mozza venue sits within the 1,000-acre Costa Palmas resort and residential community on the East Cape of Los Cabos as the anchor in the first phase of the Costa Palmas Marina Village. The eatery combines elements of the chef's Osteria Mozza, Pizzeria Mozza and Chi Spacca concepts with local references, using seafood sourced from the area. The design features a wood-fired oven and grab-and-go counter reminiscent of a timeless Italian deli, with the venue divided into a series of interconnected spaces designed to complement the natural setting.
In Asia, the Singapore outpost of Osteria Mozza will sit within the new Hilton Singapore Orchard, which is replacing the former Mandarin Oriental property on Orchard Road. The eatery will pair bestselling items from Silverton's existing restaurants with new dishes made specifically for the Asian venue: diners can expect old favourites such as prosciutto di Parma and comice pear, smoked mozzarella di bufala, and primi and secondi plates ranging from butternut squash tortellini to grilled quail wrapped in pancetta. For dessert, highlights include torta della nonna with local honeycomb and Sicilian pine nuts.
Wherever Silverton goes, her restaurants offer the enticing fusion that comes from these Italian and Californian foundations. What makes diners connect with this cuisine to such an extent? "It is food that's accessible," she says. "It's not a mystery and the flavours are familiar. When people eat, they want to be nourished. My food nourishes. I don't have any gimmicks in what I do. I just try to make dishes that taste good and are memorable, so even after a diner leaves, they want to return."
---
CREDITS
Words: Lauren Jade Hill
Photography: © Milo Brown Photography
Issue: 27