Many hotels are ramping up their conference and banqueting offer but, writes Richard Frost, what does this mean for those tasked with delivering successful functions day after day?
The conference and banqueting (C&B) element of a hotel's offering might not grab the limelight in the same way as a signature restaurant by a celebrity chef or a rooftop cocktail bar by a master mixologist, yet there are signs that the global hospitality sector is finally waking up to its true potential.
The latest Lodging Food & Beverage Outlook report by North American hospitality procurement services giant Avendra shows just how many hotels are splashing the cash on this traditionally undervalued part of the business. It surveyed the purchasing intentions of more than 900 leaders in hotel F&B, of whom 90% were hotel general managers or directors of F&B, and found that 61% plan to invest more resources in event catering over the next few years – more than twice the next most popular answer.
Could it be that the decision-makers within hotel F&B have simply been crunching a few numbers? At the 2018 Hotel Data Conference in Nashville, delegates were given a first look at new STR research based on a survey of 960 hotels across the US spanning the luxury, upper-upscale, upscale and upper-midscale markets. It discovered that these hotels generated revenues per available square foot (RevPAS) of USD$0.81 from their catering and banquets spaces in the 12 months ending June 2018, up by 2.9% on the previous year. Veronica Andrews – Director of Digital Data Solutions at STR and a member of the American Hotel & Lodging Association's F&B committee – presented the data alongside Hyatt Hotels' Corporate Director of Events Melissa Milione, and is predicting that the recent growth trend seen in catering and banquets will continue over the next 12 months. "There is an increased focus on F&B from owners and asset managers, and that potentially has revenue teams looking more in-depth at what is negotiated," she says.
James Knight-Pacheco is someone with first-hand experience of how the market has evolved. The 36-year-old was born in Venezuela and has worked in C&B across the UK and the Middle East, from small boutique boltholes to large corporate hotels, gaining experience from the likes of Raymond Blanc, Gordon Ramsay, Michael Caines and Jason Atherton along the way; he is now Executive Chef of Six Senses Zighy Bay on Oman's Musandam Peninsula. "C&B is a huge business sector, especially in the Middle East as there are so many opportunities around weddings, expos, forums and so on," he says. "I definitely think the growth of the sector has been a positive development, with more and more operators seeing what C&B can do for them financially."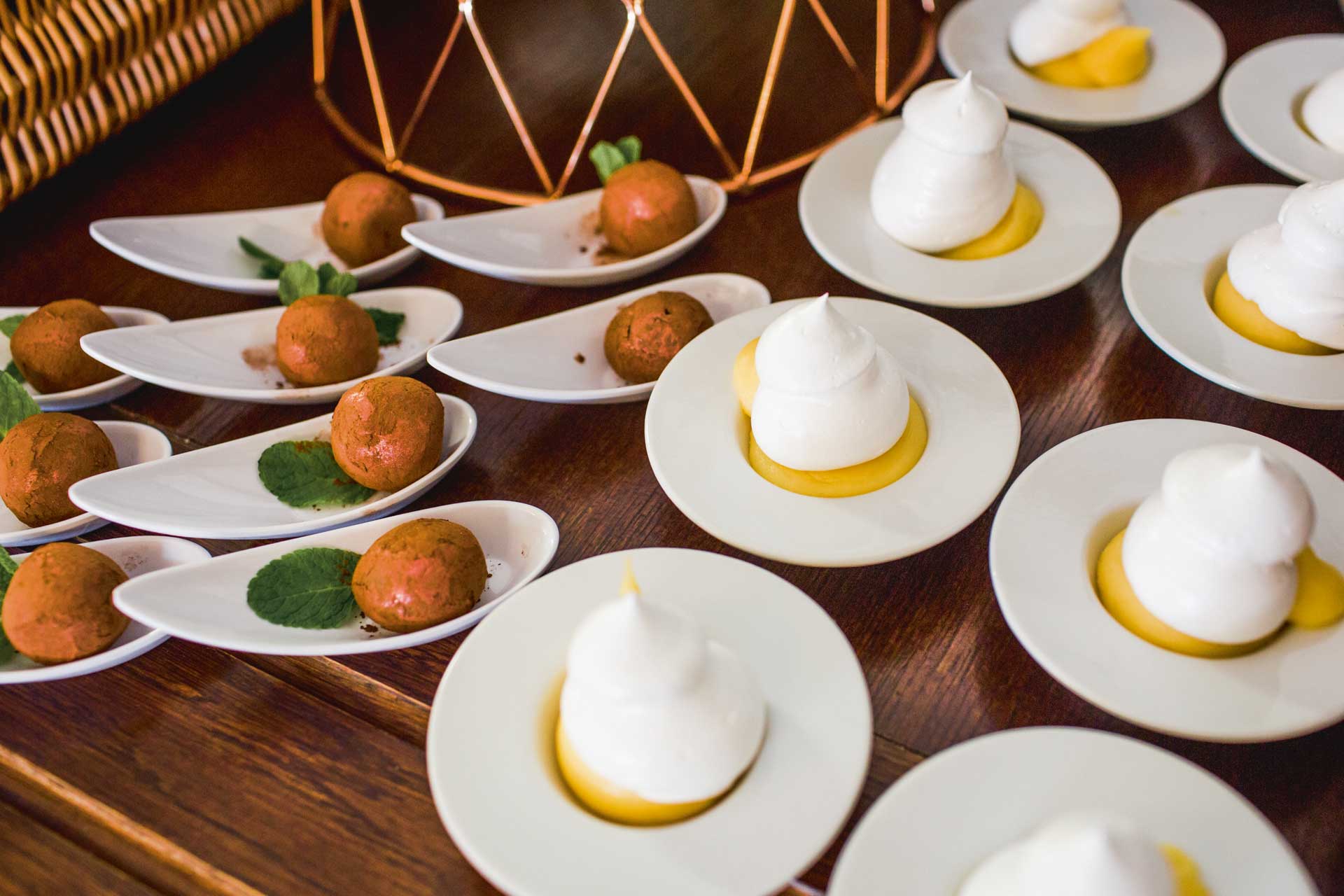 Of course, C&B as a concept actually covers a whole range of different functions, and this is amply demonstrated by Knight-Pacheco's own experiences. As well as overseeing large banquets at established hotels, the chef has also worked in more unusual settings – like serving a six-course taster menu to 75 guests on a superyacht on the River Thames, or cooking the passing-out dinner for hundreds of officers and cadets at the Royal Military Academy Sandhurst in Surrey, both of which were a success despite the huge logistical challenges involved.
This just serves to underline the point that C&B functions can be either formal (awards dinners, annual general meetings or state banquets to name but three) or informal (like birthdays, graduation parties or wedding anniversaries), and take place in a host of environments from meeting rooms and break-out spaces to canteens and ballrooms. Some of the most common setups see hotels provide Day Delegate Rate (DDR) conference-goers with a light breakfast followed by a mid-morning snack and hot beverages, buffet lunch and lastly a mid-afternoon snack and hot beverages; while banquet attendees receive sit-down meals comprising appetisers, fish courses, mains and sweets followed by the obligatory toasts and coffee. Increasingly, however, informality is the order of the day, with DDR clients keen to prevent delegates enduring long queues at the buffet counter or awkwardly juggling a plate of canapés with their drinks, and banquet guests wanting anything but silver service. Boundaries are blurring together too and hotels are seeing a growing number of requests for live stations – carveries, stir-fry stands and sushi bars – or pop-up streetfood stalls across the board.
The fact that today's hotels are attracting more business from the different strands of C&B inevitably puts additional pressure on those tasked with delivery, from the banquet manager and executive chef down to the busboys and kitchen porters, at every stage of the process.
The most important quality that an effective C&B team needs to display from the outset is exceptional forward-planning. Senior management must work together with the sales, operations and kitchen teams to understand how many functions their properties are capable of delivering effectively before taking deposits, ensuring that there are robust supply chains in place across areas such as food sourcing and tableware to maintain a consistent level of service to clients.
"Chefs now more than ever really need to understand all financial implications when it comes to C&B because with the correct menu planning you can make a lot of money."
James Knight-Pacheco, Executive Chef of Six Senses Zighy Bay
Another key characteristic of employees that will undoubtedly be tested to the limit is flexibility. It's long been common practice for hotels to offer standardised menus to prospective clients showing what food and drink they can provide, but an increasing number of attendees now have specific dietary requirements like an intolerance to gluten or dairy – or they want healthy options and bespoke menus that reflect their personal beliefs or brand ethos. One hotel that has clearly seen the way the wind is blowing is Park Plaza London Riverbank, which recently bolstered its MICE offering with the launch of Brain Food, a £15-per-head menu designed to improve focus and productivity; instead of confectionery and patisseries, delegates receive dishes made from avocado, cucumber, coconut water, flaxseed, goji berries and Greek yoghurt. Of course, any moves to overhaul the set menu must always be balanced against practical considerations too since, for example, a cold pasta salad may work fine for a DDR buffet lunch setup whereas a hot pasta dish may be unsuitable for a banquet in which the kitchen pass is some distance away from the furthest covers. Similarly, an artisanal cheeseboard might be perfect for sharing at informal wedding anniversaries but a waste of money in formal settings like an annual general meeting, where something like individual slices of Bakewell tart might be both less expensive and better received.
In fact, it's vital that staff in every department possess strong financial acumen nowadays – including those in the kitchen. Knight-Pacheco, for example, is involved in costing out menus naturally but he must also ensure that the operation hits its financial targets, which means being aware of aspects such as per-head pricing and payroll costs. "This is a part of the job that they do not mention when you are in college or when you are a commis chef, so it is really interesting to learn and understand," says the chef, who has done his bit to educate young talent by demonstrating and tutoring at Ashburton Cookery School and Exeter College. "Chefs now more than ever really need to understand all financial implications when it comes to C&B because with the correct menu planning you can make a lot of money."
The ability to build an effective team capable of delivering menus that are logistically and financially viable is a skill in itself of course. While larger hotels generally have a core team dedicated to C&B it invariably won't be big enough to cater for the most demanding functions, while smaller properties may employ precious few specialists in the first place. "Manning is usually a big issue when catering for C&B because you will need to pull staff out from various other operations and, if you do not have enough, usually agency staff are called in," explains Knight-Pacheco. "The challenge with agency staff is that you are super-limited on the amount of time to train them to your standards but, if they aren't there, the function won't go as smoothly as you'd like." Retaining a core group of experienced staff is crucial here as the example they set will help to inspire the casuals, while interspersing criticism with genuine words of encouragement throughout long shifts can help to motivate staff with markedly different interests and priorities to all perform to the best of their abilities.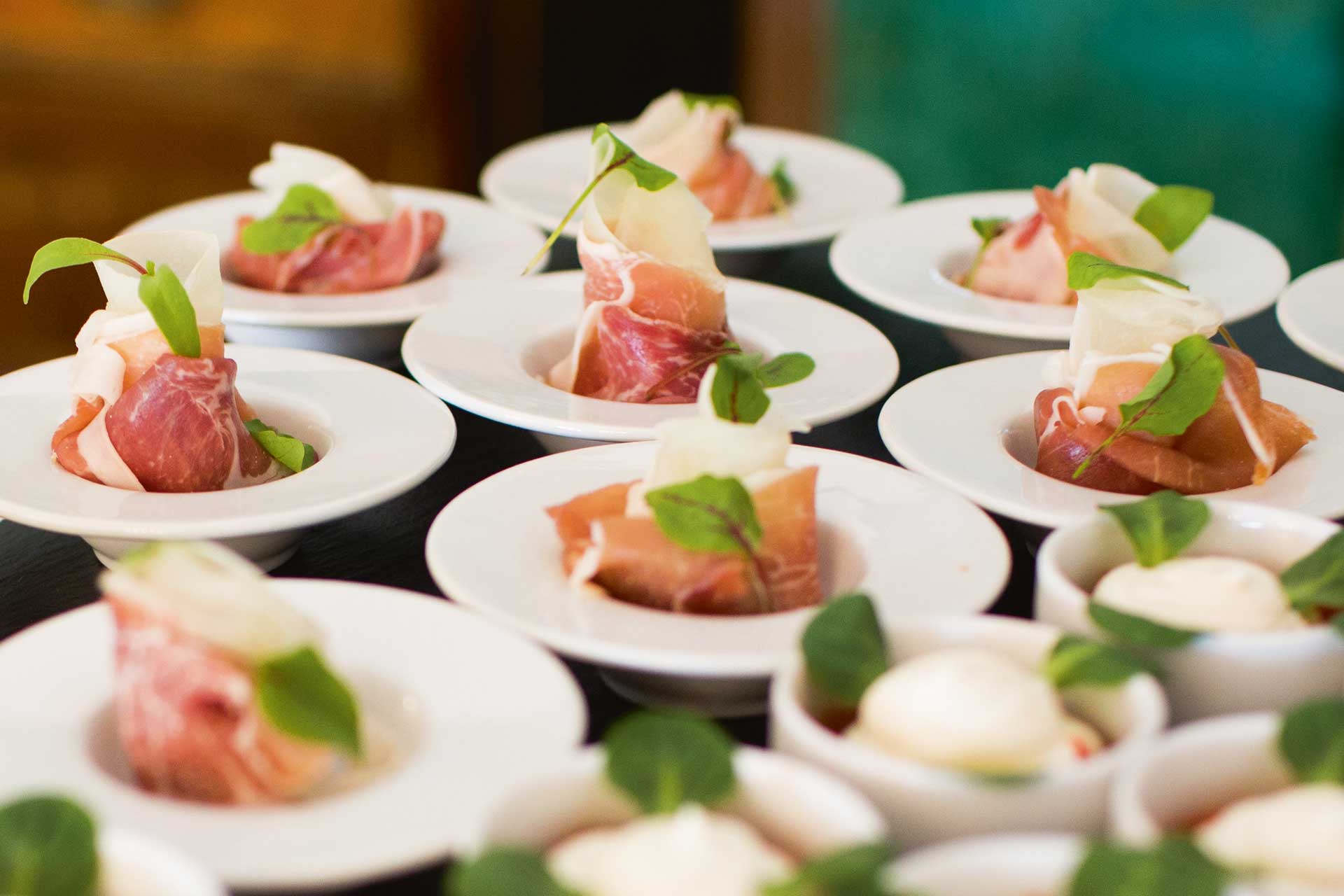 It's also essential that leaders within a C&B team show the courage to try something new during the pressure-cooker environment of a function rather than falling back on the tried-and-tested methods of previous years; nowhere is this more evident than in the matter of food waste, something of a dirty secret within the sector and one that has wiped out many a healthy profit margin in the past. One area that hotels have historically neglected is the necessity for operations staff to confirm final numbers from the client immediately before the event – including last-minute drop-outs – and relay this information to the kitchen to reduce the rate of overproduction. This is one of a number of recommendations in a report by the charity Wrap, entitled Wasting Less Food from Banquets, Meetings and Events, which also suggests making several changes in the kitchen such as supplying individually wrapped muffins and biscuits at meetings that can be used again if not required. Meanwhile, a study by non-profit foundation GreeNudge found that reducing the size of buffet plates by just 10% discouraged guests from overfilling, leading to an impressive 20% reduction in food waste.
Last but not least, senior representatives of the sales, operations and kitchen teams must make some time after the function ends to jointly review how closely the original plan matched the reality on the ground – rather than immediately switching focus to whatever else is looming large in the diary. "It's basically a debrief of what went well and what didn't," explains Knight-Pacheco. "The truth is, we all need to be on the ball in order to execute the event as well as possible. There are always things that happen in any event, whether small or big, that we never planned for – so each review is a great learning opportunity to improve as a team."
The fact is that the skills required in catering for C&B are very different to those needed for other common hotel F&B activities like running headline-grabbing signature restaurants or cocktail bars. However, hoteliers that overlook the value of this dynamic market do so at their peril, as evidence is pointing to the fact that it will grow significantly in the coming years. "C&B does have a lot of hidden pressures," admits Knight-Pacheco. "For example, in a restaurant you can have 100 covers spread over two or three hours whereas in banqueting all 100 covers come in at the same time and they have to go out within 45 minutes so it's a very different operation. In saying that, there is serious profit to be made if it's executed at the right level."
CREDITS
Words: Richard Frost
Magazine: Supper 12