Non-vintage champagne is a mainstay of countless hotels, but stocking more vintage and multi-vintage options could add a whole new dimension to many wine lists, writes Richard Frost.
Here at the House of Champagne in Épernay, the self-styled Capital of Champagne, you can't help but be impressed by the surroundings. Built in 1951, its façade is dominated by three bas-reliefs celebrating the sparkling wines that have made this region famous; the theme continues inside with fizz-focused tapestries and paintings, as well as a futuristic tasting room that looks more like a forensic science laboratory than a place to knock back bubbly. This is the home of Comité Champagne, the trade association tasked with managing and defending the interests of the region's winegrowers and houses, located just a short walk from the front doors of iconic names like Perrier Jouët, Moët & Chandon and Pol Roger over on Champagne Avenue.
"The sign on the façade reads House of Champagne and it means what it says," reflects Philippe Wibrotte of Comité Champagne. "This building belongs to all of the winegrowers and houses here." There are more than 15,000 winegrowers across the region – small operations for the most part, which nevertheless own 90% of the vines – along with 320 houses that collectively sell up to 70% of champagne volumes globally; all of which means that even the biggest houses must work together with small, independent vineyards to source their grapes, and many of the deals are hammered out in this very building. The vast majority of these grapes are used to create non-vintage champagnes, blends in which the fruits of that year's harvest are combined with so-called reserve wines set aside from previous years to deliver a more consistent product. Occasionally, however, the winemaker may decide to use these grapes to make vintage champagnes, a more exclusive product made from a single harvest and subject to longer maturation requirements (three years rather than the usual 15 months), which often commands a significant price premium.
Of course, nobody knows better than Champagne how to make money from wine. "We make 10% of all sparkling wine in the world by volume but 36% by value," Wibrotte says proudly. "In 2017, we shipped 307 million bottles, generating a turnover of €4.9 billion." Half of these bottles never make it outside France, while the other half are exported to 190 countries around the world, including the big three markets of the UK, the US and Japan. Champagne's global appeal has long been helped by its reputation as the drink of celebration – served on its own, as an apéritif or alongside foods such as oyster, lobster and caviar, although adventurous sommeliers are increasingly finding success with more unusual pairings like red meat and game bird too.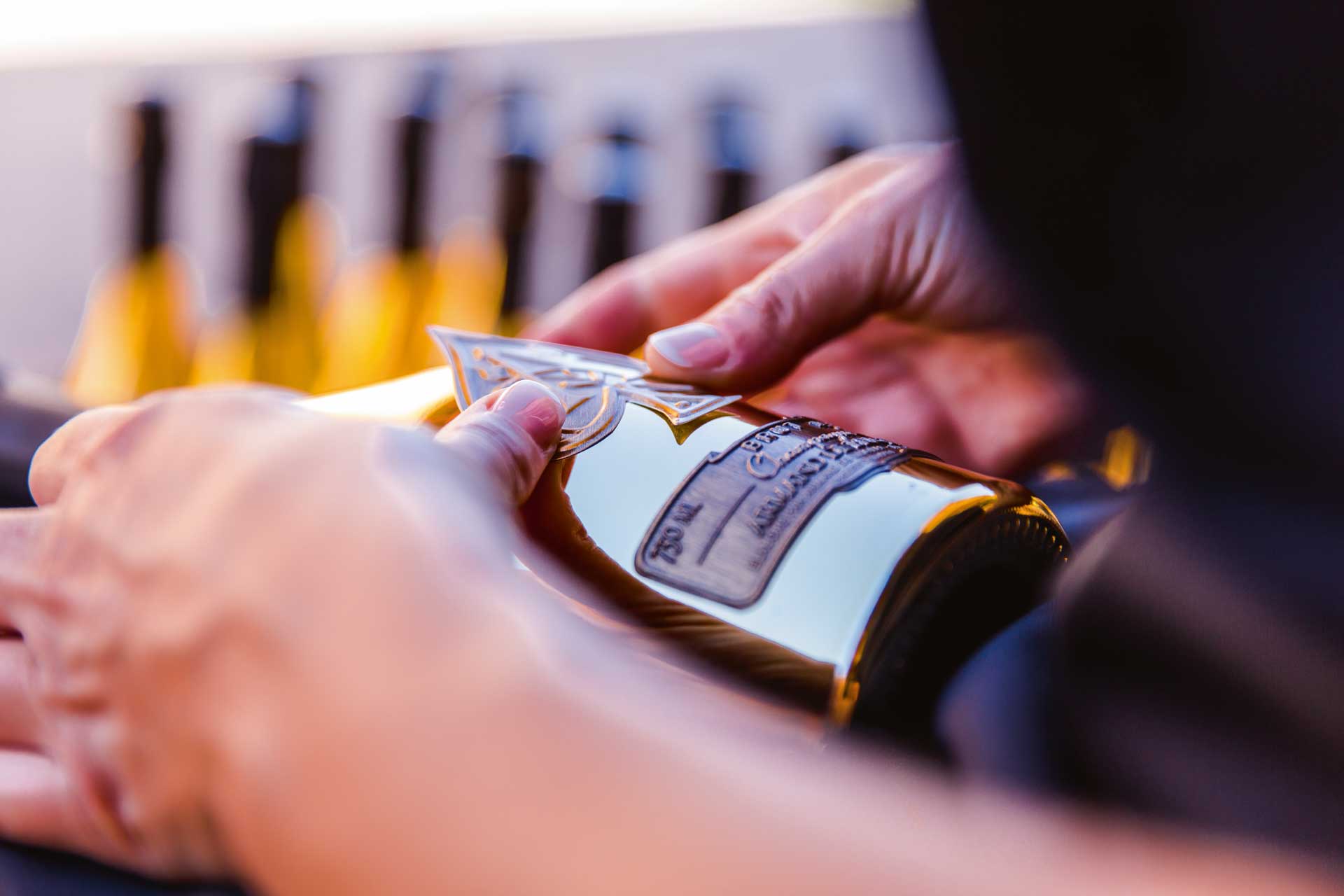 As Wibrotte is keen to point out, the region's sparkling wines are in fact remarkably varied, with winemakers able to put their individual stamp on countless parts of the production process. Perhaps it's worth looking at the key steps in that process before we go any further. Almost all champagne is made from chardonnay, pinot noir and/or pinot meunier grapes, and these raw materials must be grown within the champagne production zone, which encompasses 34,000 hectares of vineyards. Primary fermentation takes place immediately after pressing, and the resulting still wines are then carefully blended together, paving the way for a secondary fermentation to take place in the bottle, creating the famous effervescence. Next, the bottles embark on a long period of maturation in the cellar, before the sediment is disgorged and a dosage is added; the dosage liqueur, a mixture of cane sugar and wine, helps determine whether the champagne is classed as brut nature (less than 3g of sugar per litre), doux (more than 50g of sugar), or something in between.
Over at the Épernay site of Gosset, the oldest wine house in Champagne, we find the perfect example of a well-respected brand with a strong sense of its own identity. Founded in 1584, it has been owned by the ambitious Renaud Cointreau group since 1994. In the early 1990s, Gosset sold less than half a million bottles per year and exports accounted for less than 25% of business, but sustained growth under Renaud Cointreau has meant that today it sells one million bottles, with 55% exported. Key international customers include illustrious names like Dinner by Heston Blumenthal and The Savoy Grill in London, Oriole in Chicago, Burj Al Arab in Dubai and Cerulean Tower Tokyu Hotel in Tokyo.
Gosset focuses on the chardonnay and pinot noir grapes rather than pinot meunier, so it's no surprise that the brand's wines are characteristically fresh and fruity on the palate. These champagnes typically also have an unusually low dosage and are made without malolactic fermentation, an optional process between primary and secondary fermentation that helps convert tart green-apple flavours into buttery ones; as its thoughtful Cellar Master Odilon de Varine-Bohan explains, "we want the malic acid because it keeps the wine fresh – you won't find buttery notes with us".
The house style makes its presence clearly felt in a tasting of Gosset's vintage offering. The new Grand Millésime 2012 is made up of 67% chardonnay and 33% pinot noir, with a brut dosage of 8g; it boasts mouthwatering flavours of stone fruits with hints of pear and pink grapefruit that would work well as an apéritif, or paired with seafood and white fish. Meanwhile, the Celebris 2007 comprises 57% chardonnay and 43% pinot noir, with an extra brut dosage of just 3g; its balanced flavour profile combines crispness with notes of brioche from the extended maturation period, making it an excellent partner to everything from oyster and langoustine to grilled sole and veal fillet.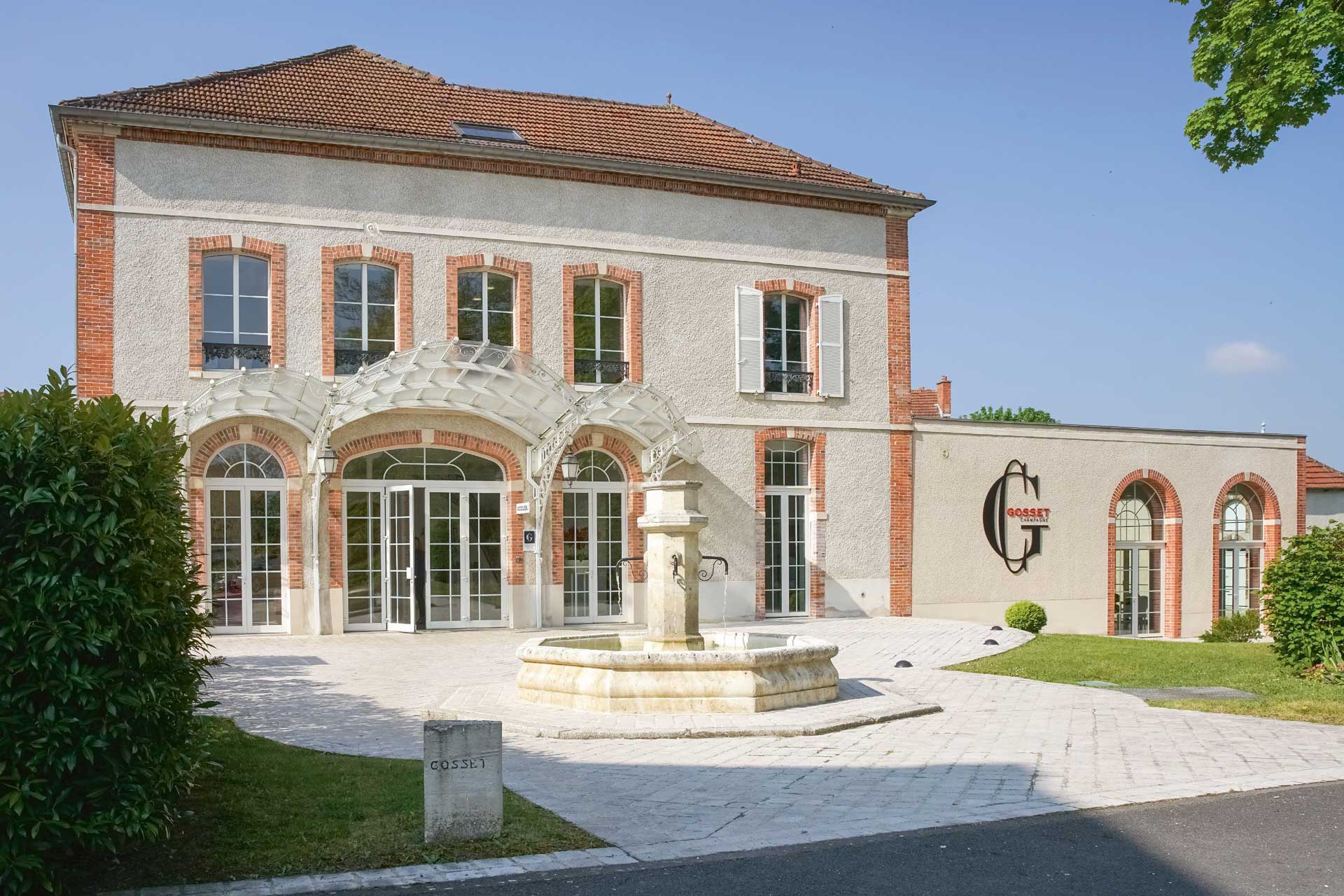 Meanwhile, Charles Mignon, a family-owned house with a small-capacity winery in Épernay, focuses on blends combining purity, structure and finesse. The Mignon family come from a long line of winegrowers; CEO Bruno Mignon represents the fifth generation, ably assisted by his son Guillaume, who specialises in the commercial side of the business. The house sells to 55 countries – exports account for 75% of trade – while prominent local customers include Michelin-starred restaurants Les Berceaux in Épernay and Le Grand Cerf in Montchenot.
Charles Mignon only makes vintage in years where its winemaking team agrees that grape quality is truly exceptional. "With vintage, you can taste the harvest, the weather and the conditions," enthuses Guillaume, whose boundless passion for the subject is evident as we chat in the winery. "You can tell the history of champagne through vintage." This idea of individuality is key to understanding what makes vintage so special; back in his office, Bruno eloquently sums up its appeal for the hotel F&B market. "When you dine in a top hotel restaurant, you can have any wine you want," he notes. "But vintage is a picture of a great year in champagne, and each one pairs well with different foods."
As we move onto Charles Mignon's atmospheric cellar, complete with an impressive wine library filled with old vintages and rarities, it's time to appreciate this picture for ourselves. Only 7,500 bottles of the Cuvée Comte de Marne Brut Grand Cru Millésimé 2012 were made – in fact, the very first one takes pride of place in the library. A blend of 55% pinot noir and 45% chardonnay, it presents notes of brioche, butter and honey on the palate, complemented by good acidity and length. The wine also benefits from significant ageing potential, according to Guillaume, who believes that customers could easily cellar it "for ten to 20 years without problem".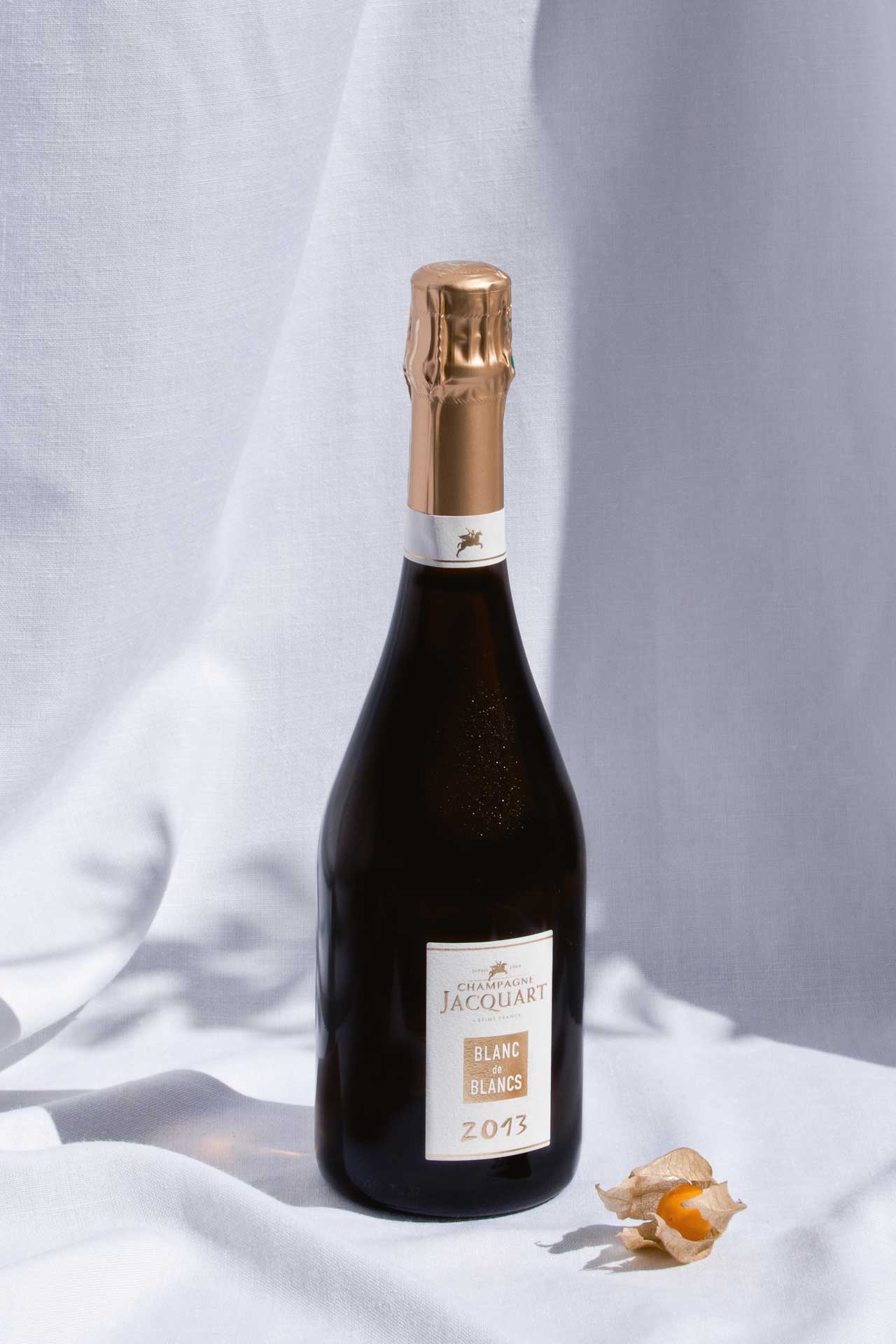 Across the Champagne region, there are some brands that market themselves by referencing history and tradition, and others that openly look to the future. Reims-based Jacquart, founded in 1964, falls squarely in the latter camp, with a lifestyle-oriented approach built around ideas such as positive energy, youthfulness and relaxed luxury, all of which are manifested in the aspirational content it shares on Instagram and Facebook. "We have two target customers: existing consumers, who often tend to be older, and younger consumers who may drink less currently but will hopefully become regular buyers over time," says Marie-Laure Trichard, Jacquart's astute Global Marketing & Communication Director. "We're also more accessible than some brands in terms of price, which opens up champagne to a broader range of social occasions."
The wines embody this careful brand positioning, typically foregrounding chardonnay's liveliness and minerality, rather than pinot meunier's roundness, or pinot noir's body and structure. It's a style that certainly has plenty of admirers both at home and abroad, and 60% of production is exported; Jacquart's high-profile customers include notable properties such as Georges Blanc near Lyon, Nobu London Old Park Lane, Lausanne Palace in Switzerland, Imperial Hotel Tokyo and Trump International Hotel in Washington DC.
Chardonnay's qualities are elegantly showcased in Jacquart's Blanc de Blancs 2013, which has a low dosage of just 7g, and fruit-forward flavours of green apple and pear, zesty acidity and a smooth finish that pairs well with pan-fried scallops and white fish. Another noteworthy vintage is the Alpha Cuvée 2010, made from 60% chardonnay and 40% pinot noir with an exceptionally low dosage of 5g; this prestige cuvée delivers an abundance of elegant fruit flavours on the palate, a silky mouthfeel and an exceptionally long saline finish, which perfectly complements salmon tartare and langoustine.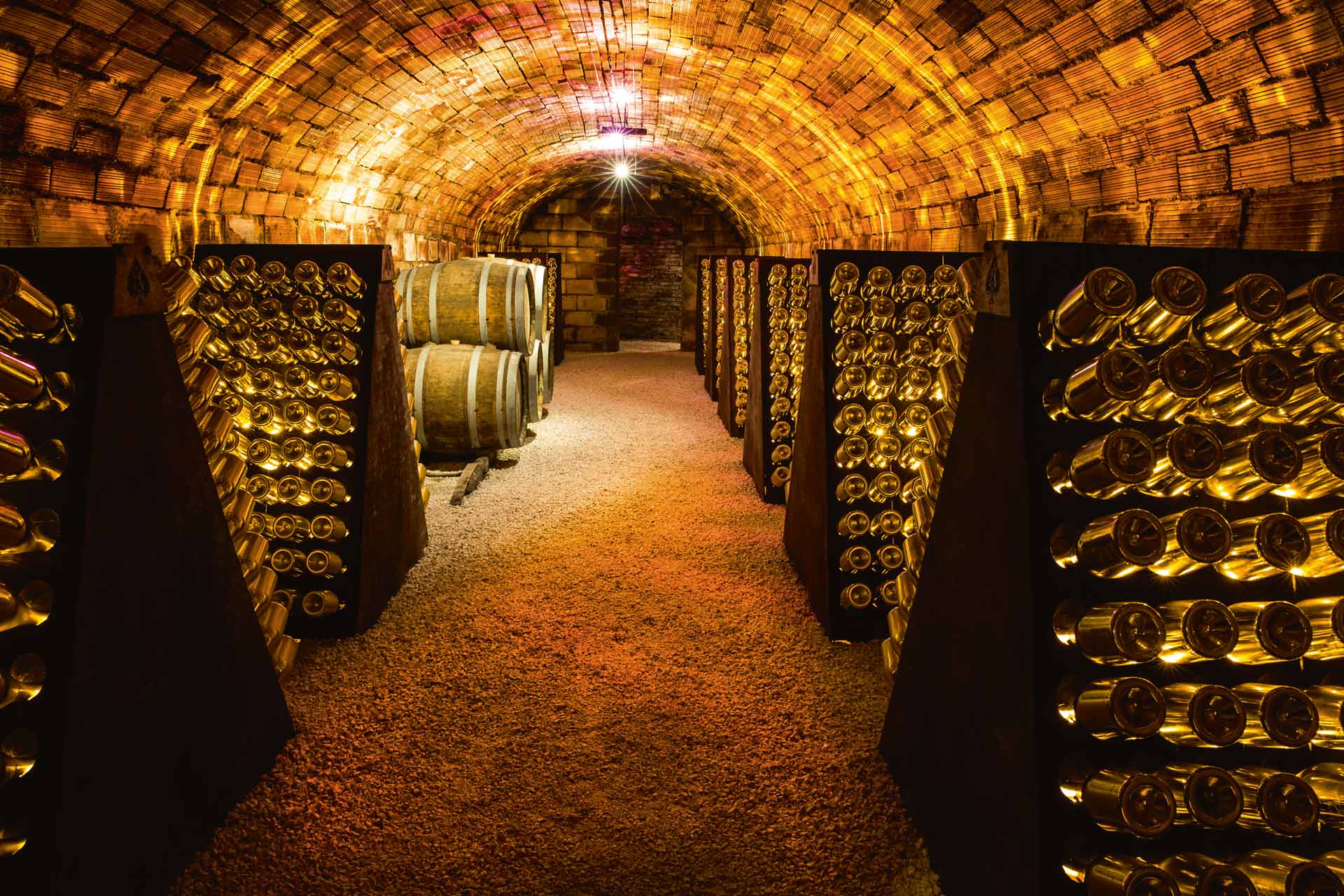 Prestige cuvées are a particular speciality, as it happens, of Armand de Brignac, the luxury champagne brand owned by American rapper Jay-Z since 2014. Although many staff members are based in New York, Armand de Brignac's wine-making team is actually located here in the Montagne de Reims Regional Natural Park, and boasts impeccable oenological pedigree. That's because Armand de Brignac is made for Jay-Z by the Cattier family, 13th generation winegrowers who first launched the brand in 2006. "Jay-Z tells them not to worry about the price of making the champagne, just to achieve the highest quality possible," explains Pierre-Alexandre Dhainaut, the engaging Brand Ambassador for Armand de Brignac, as he guides us around its historic chalk cellars. "To be given carte blanche to go out and make the very best champagne imaginable is a wonderful opportunity for any winemaker."
To help realise this vision, Armand de Brignac adopts a multi-vintage approach, with each of its five-strong range made by combining three separate vintages. It also uses only the first portion of the press, malolactic fermentation and a dosage comprising the finest base wine aged in new French oak for a year, resulting in champagnes with a vibrantly fruity character, dairy and vanilla notes, a strikingly rich and velvety mouthfeel, and exceptional cellaring potential. Only 100,000 bottles carrying the eye-catching Ace of Spades logo are produced each year, every one of which is coated in metal and finished by hand with the application of French pewter labels, before receiving a final polish. It comes as no surprise to learn that this exclusive brand counts a host of triple-Michelin-starred establishments among its customers, including L'Assiette Champenoise in Reims, La Pergola in Rome, The Restaurant at Meadowood in Napa Valley, and Robuchon au Dôme in Hong Kong.
The Royal Champagne Hotel, a new 49-room property near Épernay where Michelin-starred Jean-Denis Rieubland acts as Executive Chef, is also no stranger to Armand de Brignac, making it the ideal spot for a private tasting. First up is the flagship Brut Gold, a blend of 40% pinot noir, 40% chardonnay and 20% pinot meunier, combining vintages from 2009, 2010 and 2012 with a 9g dosage; it's an excellent apéritif that also works well with scallop and freshwater fish thanks to the delicate interplay between citrus, honey and vanilla notes. The Blanc de Blancs in magnum format, by contrast, brings together top-quality chardonnay vintages from 2005, 2006 and 2008. Less than 1,000 bottles have been created of this quite exceptional champagne ("I'm very happy you are here, so I can taste it," jokes Dhainaut), which delivers complex layers of honey, pineapple and apricot on the palate, characteristics perfectly suited to langoustine and sushi. Last but by no means least, the Demi Sec echoes the Brut Gold in using 40% pinot noir, 40% chardonnay and 20% pinot meunier, and blending vintages from 2009, 2010 and 2012, albeit with a much higher dosage of 33g. This additional sugar content brings distinctive elements of crystallised citrus fruits and even rich caramel to the table, opening up a far broader range of pairing options for sommeliers, not least lightly spiced dishes or baked desserts.
Tasting over, we retire to Le Bellevue, the hotel's bistro, to dine while gazing across Épernay's rolling vineyards. It seems like a fitting place to reflect on the fact that last year was an excellent one for the region's growers, according to Comité Champagne, paving the way for many winemakers to press ahead with producing some extra-special 2018 vintages. Hoteliers around the world can raise a toast to the fact that, on current evidence, the outlook for vintage champagne has never looked brighter.
CREDITS
Words: Richard Frost
Headline Image: © Champagne Bureau UK
Magazine: Supper 14