Locke's latest outpost celebrates the social fabric of Dalston and vibrancy of America's west coast, whilst breaking boundaries with its on-site brewery and distillery, writes Jenna Campbell.
Aparthotels have seen increased demand in recent years, but in 2020 the model really came into its own and was able to navigate Covid-19 far better than its traditional hotel counterparts. These home-meets-hotel offerings, characterised by self-contained units and long-stay flexibility, were hot property before the pandemic, but in the era of social distancing have proven to be both resilient and forward-thinking.
This is partly due to a host of new players who have come onto the scene and established design-led, community driven hybrids. One such player is Locke, which is known for blending traditional aparthotel formats with the intuitive design, local collaborations and disruptive F&B of a lifestyle hotel. This approach has enabled the brand to establish several properties in the UK including sites in London, Manchester and Edinburgh, with further openings planned across Europe over the next few years.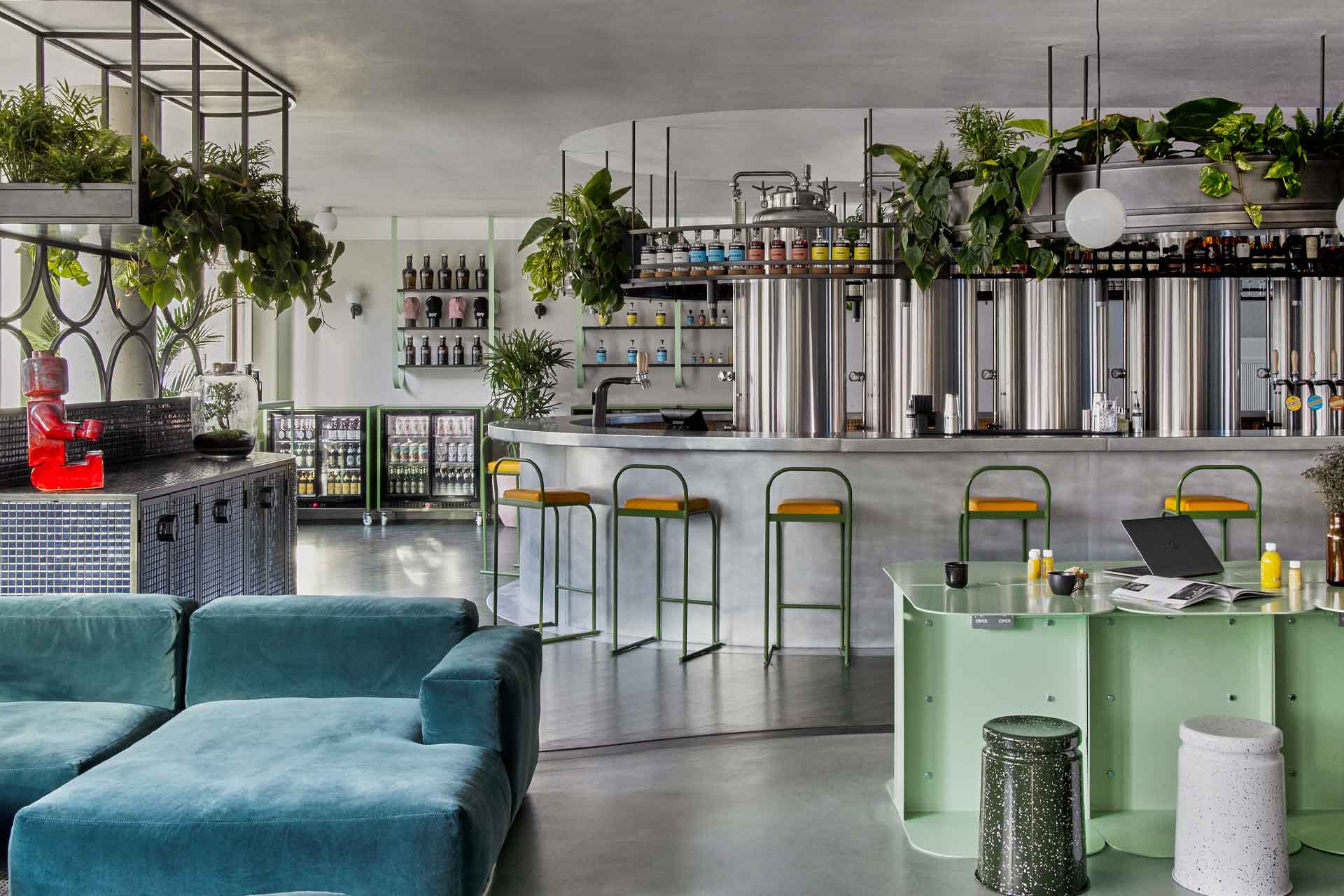 Its latest opening, Kingsland Locke, located in heart of Dalston – one of East London's most eclectic neighbourhoods – opened in January and represents a continuation of this winning formula. Comprising 124 signature studio apartments, a co-working space and workout studio, the property also boasts its own microbrewery and gin distillery, alongside an all-day restaurant and coffee shop. "Kingsland Locke marks our fourth property to open in London and is a particularly exciting launch for us all," says Stephen McCall, CEO of Locke's parent group Edyn. "This launch, as with other Locke openings, has been about championing the local Dalston area and seeking partners and collaborators that call the area home – from architects to artists."
The interiors, conceived by interior design firm Red Deer, reflect the culture and happenings of the area's markets and shops – grounding the hotel within the local community. "The design of Kingsland Locke maintains the hallmarks of design that guests can expect at all our locations – which combines the space and convenience of an aspirational apartment, with the activated 'Instagrammable' social spaces you would expect at a lifestyle hotel," says Eric Jafari, Chief Development Officer and Creative Director of Edyn. "But given the property's location in the heart of Dalston, we wanted to embed vernacular references deep into the fabric of the building, so it felt apt to partner with an East London-based studio such as Red Deer."
Commenting on the design narrative, Lucas Che Tizard, one of the Founding Directors of Red Deer adds: "The design inspiration was instigated by two main sources: the Locke brand, which draws from the sun-drenched vibrancy of the west coast of America, and  the locality of Dalston. These don't seem like a typical combination and are on first consideration polar opposites. They do however share some similarities and we wanted to celebrate these commonalities by bringing them into the design of the hotel."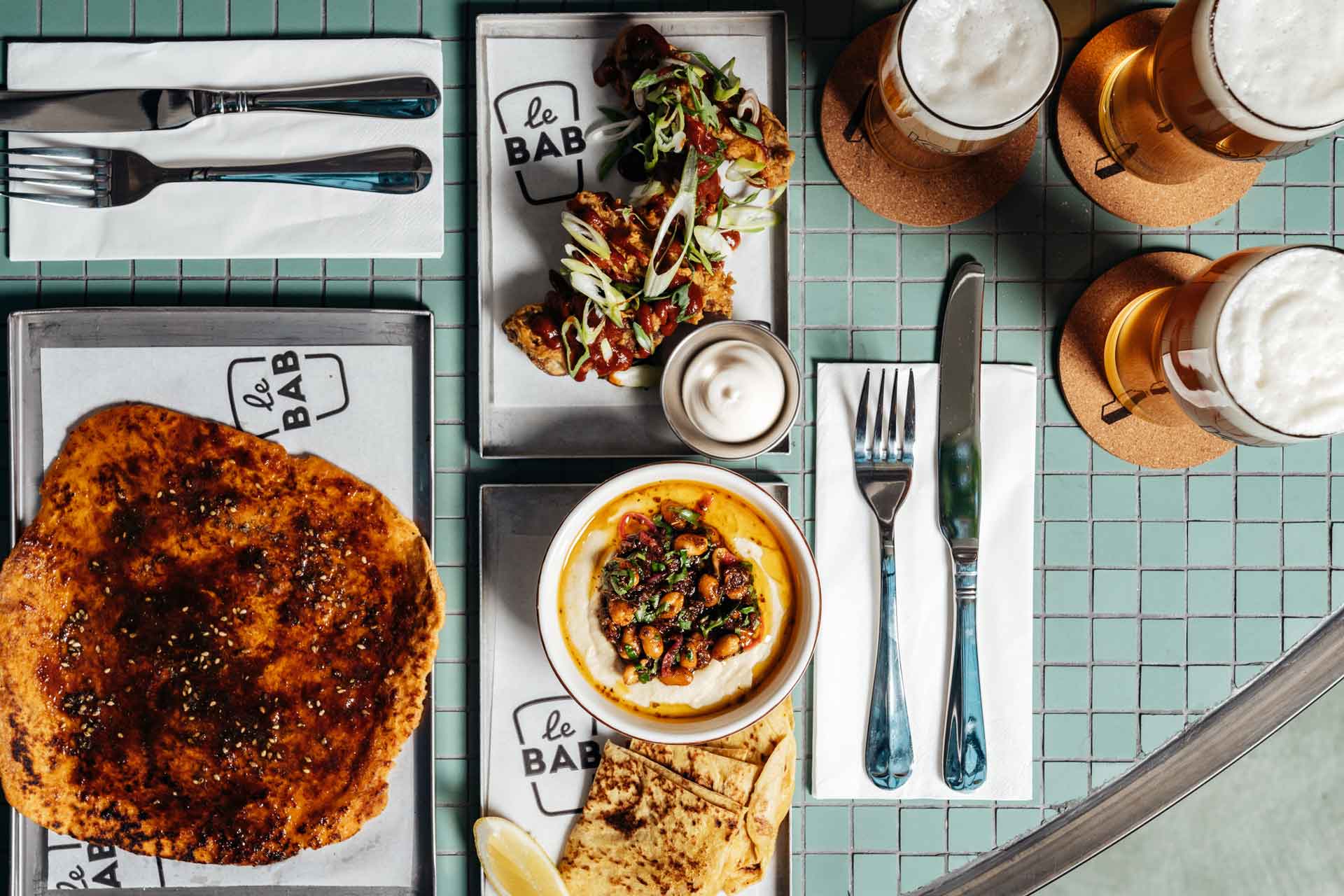 Hallways at Kingsland Locke take on a millennial pink shade, whilst joinery pieces such as the reception desk and waiter stations mimic the vernacular of  market stalls by using metal framing against a melange of colour tiling. The upholstery of the banquette seating in the bar and restaurant are inspired by the London Overground, while communal spaces feature an array of lush planting and biophilic details. "Greenery felt really natural for the design aesthetic and direction given the busy urban location of Dalston," says Che Tizard. "Plant life seemed like a good option to achieve this whilst also heightening the sense of diverging environments. We wanted to celebrate the culmination of many different paths crossing, from the richness of Le Bab's food offering to the ebullience of the Kraft brewers and the considered roasters of Shaman Coffee, all within the locality of Kingsland Road, which also shares many unifying paths."
Kingsland Locke's all-day food and drink offering, known as Kraft Dalston, is a joint venture between German Kraft Beer, Jim and Tonic Distillery and restaurant chain Le Bab. "It's a contemporary interpretation of a 'tank bar' and restaurant, briming with carefully curated wines, spirits and a tailored cocktail menu with a molecular twist from Jim and Tonic's head bartender, where the foods pair perfectly with beers and gin produced on site," says Felix Bollen, Director of German Kraft Beer. "The concept is anything but ordinary; upstairs you can eat and drink around the large oval bar with six eye-catching serving tanks, while the comfy co-working space acts as both an extension and a bridge between the bar and the hotel, bringing a cohesive feel to the space and mirroring the overlap of our partnership."
Kingsland Locke's on-site microbrewery is at the heart of the F&B concept and enables the outlet to reduce its CO2 footprint by 75%. "By only offering our beer fresh on site we eliminate the use of bottles, cans or plastic kegs as well as the transportation of the heavy liquids. In addition, we recapture most of our energy through condensation to reuse it for the next brews," explains Bollen. "Our German-style beers are well known for their drinkability and wide appeal, exploring the complexity of beer which in the UK is only known as lager. We serve the beer straight from the tank so that it can stay unfiltered, unpasteurised and without additives."
Embodying a similar sustainability ethos, Jim and Tonic's spirits are distilled using pioneering techniques to reduce waste, reuse resources and regenerate its surroundings. Waste from gin production is also used to make the brand's zero-waste vodka, which is used as fertiliser to grow botanicals.
The downstairs restaurant, which is housed within an expansive glass atrium, is situated between the brewhouse and distillery, giving guests the opportunity to watch cutting-edge drink production in action while grabbing a bite to eat from Le Bab – a group of modern kebab restaurants with additional sites in Soho and Covent Garden. "We chose Le Bab because of their approach to merging innovation and provenance," explains Jafari. "They started Le Bab inspired by the traditional kebabs found in Dalston, which they deconstructed, combined with other cuisines and cooking techniques and implemented with a modern twist. Returning to the place where the idea first started felt like a homage to the area."
Cooked on a wood and charcoal-filled robata, slider-sized kebabs are complemented by donor beignets with garlic mayonnaise and house chilli sauce, and chargrilled broccoli with rich and smoky chipotle tahini.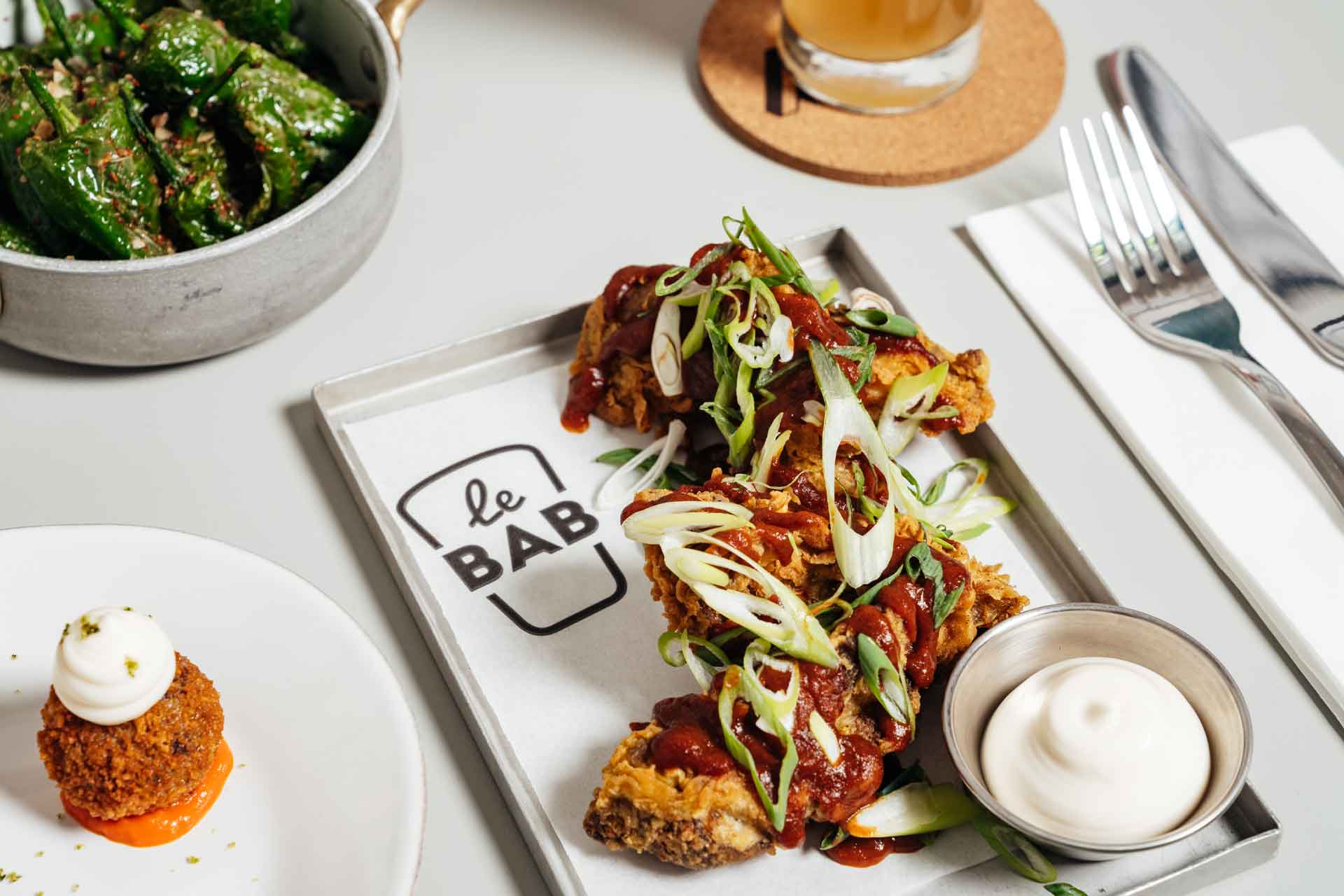 Shaman Coffee, which has partnered with Locke on its other properties in London, also has a presence at the hotel. Focusing on locally sourced ingredients, Shaman serves locals via the large windows opening directly onto the street, in addition to those using the co-working space. Reflecting the evolving nature of hotel F&B and the growing demand for grab-and-go options, guests can also buy pre-batched cocktails, fresh growlers of beer or kebabs to enjoy in their room, while after hours, Locke's reception is stocked with Kraft products to keep guests hydrated both day and night.
"By partnering and collaborating with local best-in-class talent, we are fortunate enough to create experiences that reflect the fabric and needs of the micro-locality, instead of importing one that has worked elsewhere and may not be needed in that particular locality," concludes Jafari.
Creating a destination for both guests and locals is no easy feat, especially during a pandemic, but for aparthotel brands like Locke, who have successfully integrated themselves into the rich tapestry of London's most eclectic neighbourhoods, the future, both at home and away, looks bright.
IN A BITE
Owner: Aprirose
Operator: Edyn, Kraft, The Initiative Group
Architecture: Barton Willmore
Interior Design: Red Deer
Head Chef: Rob Trif
Sous Chef: Kirri Krishnarajah
F&B Manager: Bill Marsden
Head Bartender: Jose Beltran
Head Sommelier: Helen Busch
www.lockeliving.com
CREDITS
Words
Photography: Haydon Perrior (unless otherwise stated)