Four hospitality concepts in one, The Chinese National pays respect to traditional Cantonese cuisine through an assimilation of modern and unique design twists, writes Jenna Campbell.
Located in one of the capital's most sought-after postcodes of Pantai Indah Kapuk (PIK) – a hip and affluent neighbourhood in the north of the city – Swissôtel Jakarta PIK Avenue, is a welcome addition to the city's emerging gastronomy scene. An ideal base from which to explore the capital, the 412-key hotel opened last October and is the first outpost for the brand in Indonesia as it continues to expand its presence on the continent. While the property caters to passers-by with a 24-hour delicatessen serving freshly baked bread and artisanal coffee, its main attraction is The Chinese National, an immersive restaurant concept that pays homage to China's diverse culinary scene.
Helmed by master chef Kong Fook Sin, the flagship restaurant is a unique offer with four individual venues working together to reflect Chinese culture in a modern and refined style. Brought to life by interior design studio EDG, the overall concept is based on the 'Four Great Inventions of Ancient China' – namely the compass, gunpowder, paper and printing – which have been credited with revolutionising world civilisation.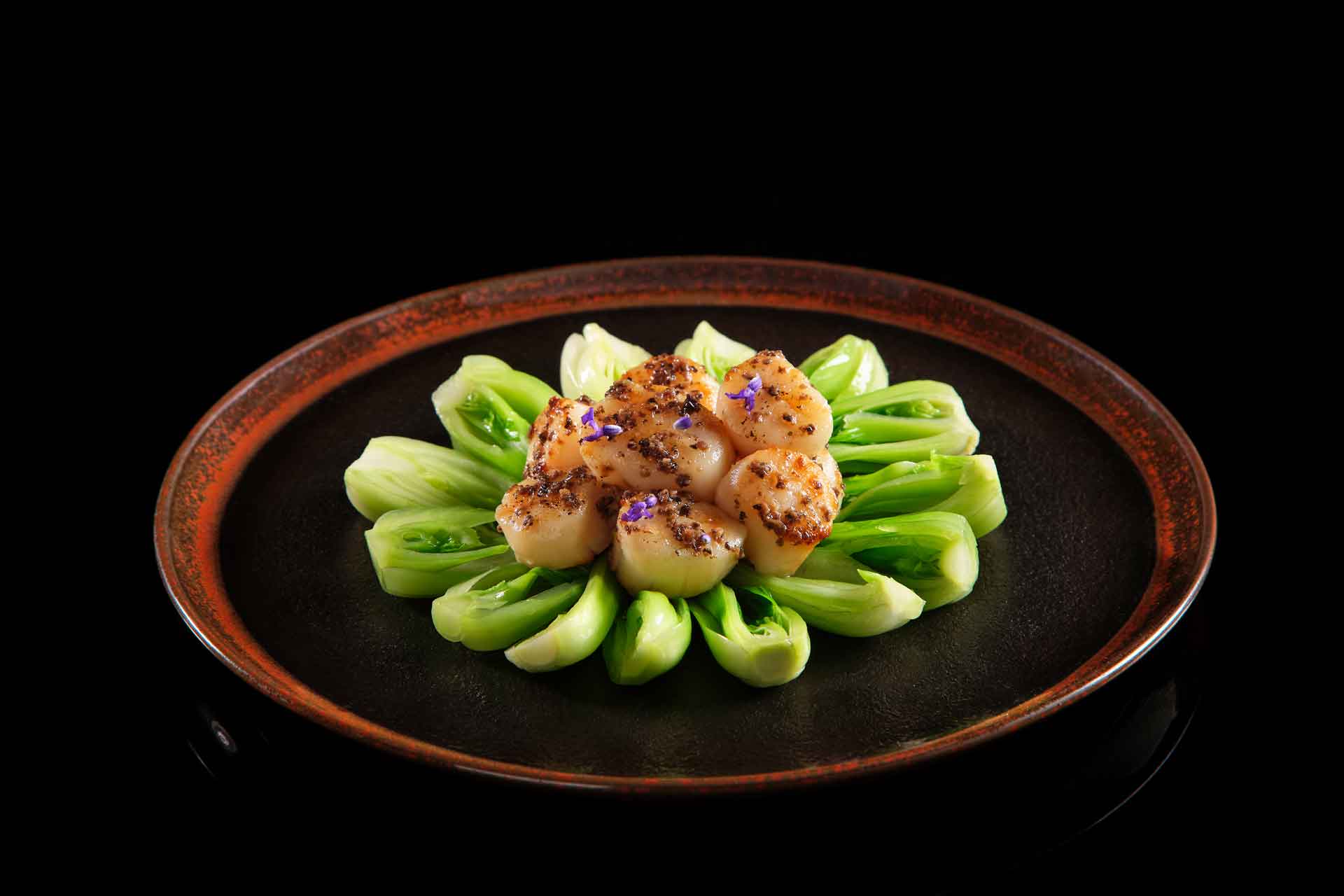 "The Four Great Inventions of China are possibly the greatest achievements in history," says Michael Goodman, Partner at EDG. "Each invention has its own story, its own identity and we celebrate how these unique relationships identify with the cuisine, design and experience."
He continues: "The starting point for the project was finding a solution to meet the needs of the hotel, such as an all-day dining venue, and the desires of the owners – who really wanted a space to serve the best roast duck in town. Everyone at EDG and Accor had an appetite to rethink all-day dining, and from there we came up with the idea of four speciality restaurants together."
While the design of the areas share a similar language, each space takes on its own dialect. "Conceptually, it gave us an opportunity to explore different levels of cuisine from high-end dining to casual and in between, which in turn makes sure that each venue is not competing with one other," continues Goodman. From Szechuan pepper and barbecued pork with green apple, to roasted duck coated with black pepper, the variety of dishes on offer allows guests to experience multiple levels of Chinese cooking.
Entering through the iconic main corridor, the first of the four concepts is Letterpress, a modern incarnation of a traditional tea house serving signature afternoon tea by day and cocktails by night. A space where sophistication and simplicity intertwine, chinoiserie panels, antique mirrors and a vintage metal rail inspired by printing blocks frame the speakeasy-styled lounge and bar. "The metal work in the space is really special," notes Goodman. "It's rare that we get to do a project with so much metalwork and in this case it really makes the venue."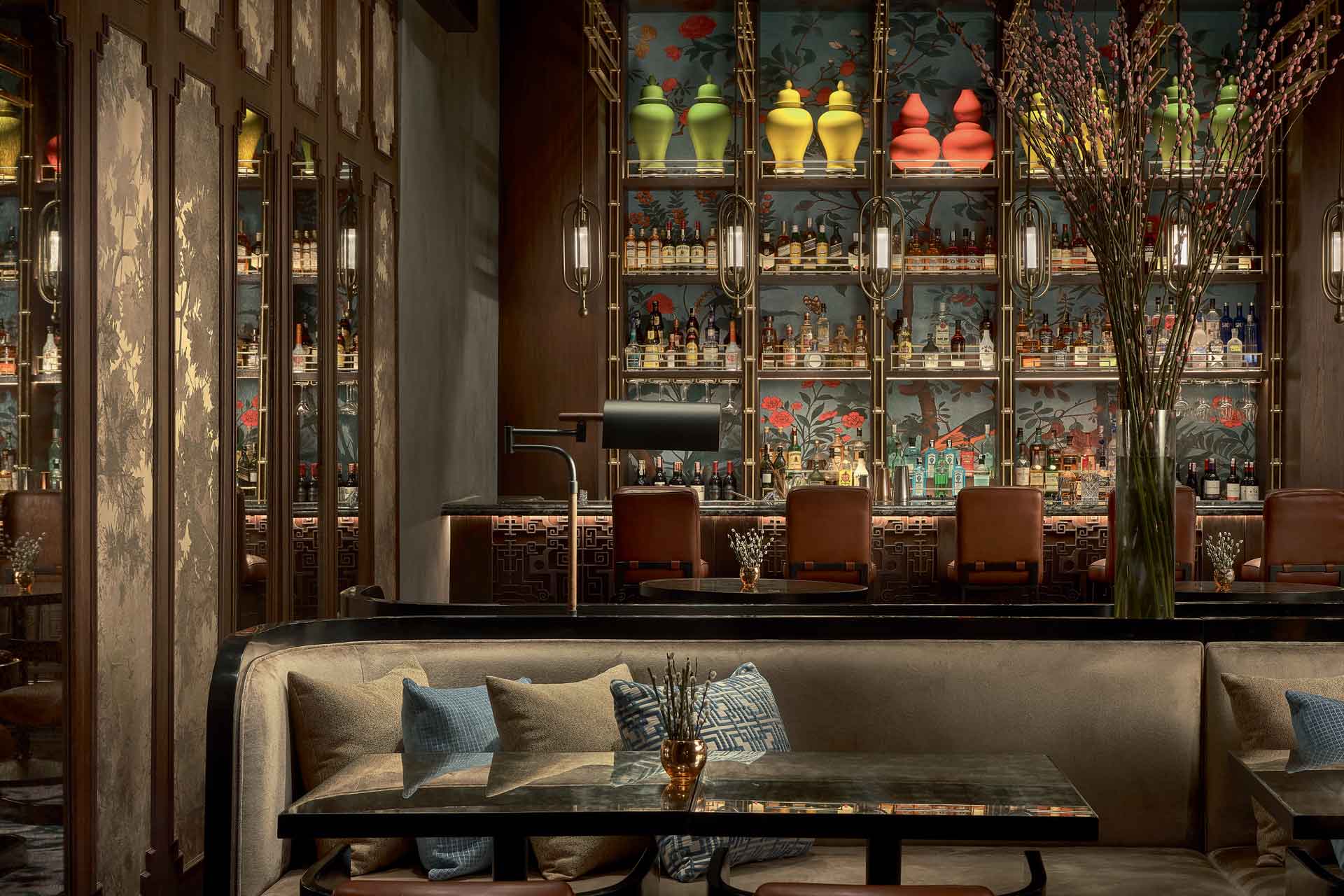 Using stained glass to reflect an urban landscape of stacked apartments, Iron Needle satisfies appetites with hand-pulled noodle dishes and authentic Hong Kong-style dim sum, presented in buffetware from brands such as WMF, Zieher and Revol. As well as compass-inspired details, the space features a number of sophisticated touches including white marble dining tables, wooden banquettes with leather seats and painted wood fixtures to create a communal venue where guests and chefs can connect and interact.
At Black Powder Red, Szechuan cuisine comes into its own as chillies and garlic in liberal amounts combine to create an explosion of flavour. With an industrial Art Deco vibe, the design is inspired by gunmetal and fire, manifested through copper details. Designed for intimate occasions, the open kitchen is brought to life with the sound of sizzling woks, offering guests a fiery take on traditional Chinese cuisine.
"I am certainly playing with the taste buds of my guests," says chef Kong Fook Sin. "Most people think that Chinese food is simple, the reality is that there is more to explore in terms of flavour, ingredients and overall presentation. We are keeping things traditional, but my cooking will appeal to today's discerning diners."
At the heart of The Chinese National sits Paper Duck, a modern barbecue venue specialising in the ritual of Peking duck. Poetically expressing the process of the dish and paper-making, simple materials and brass finishes have been used to give the venue a timeless quality whilst allowing the carving stations to take center stage. "Typically in a duck restaurant the waiters will bring a tray jack over to carve the duck tableside. We wanted something more elegant, so we had carving counters built in around the venue," explains Goodman.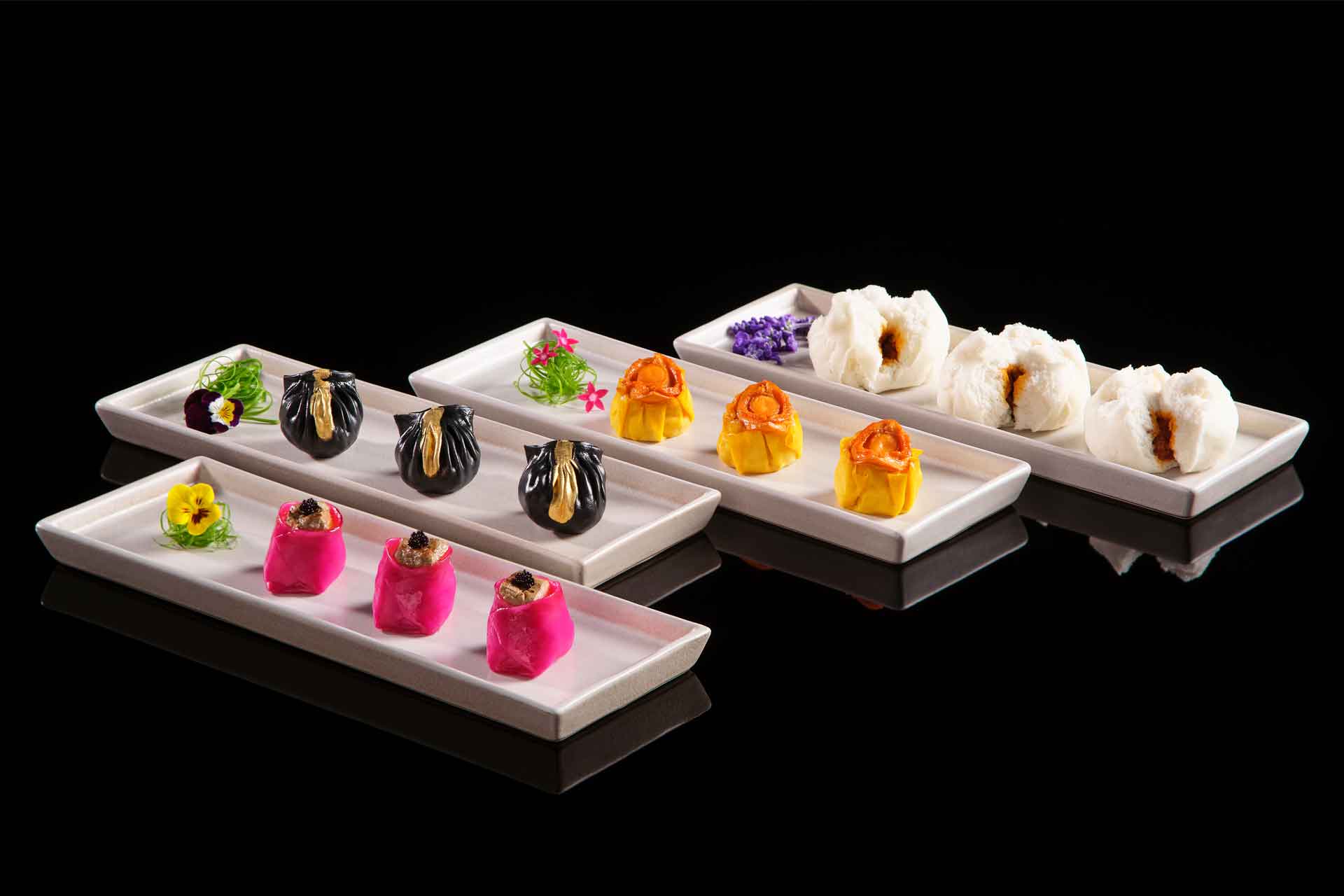 Commenting on the style of cooking, Kong Fook Sin adds: "I have established a team with classic cooking techniques; however, the mindset is very much present-day. We fire our Peking duck on an oven set to 220-degrees, during the old days, this would have been an impossible task." Meanwhile, Paper Duck's drink selection, served in glassware by the likes of Schott Zwiesel and Stolzle, has been crafted to complement the offering. "Our cocktails have been designed with the same restaurant concept as for the food, the drinks guests will enjoy at our Szechuan restaurant are fierce and bold, whilst those at Paper Duck are more subtle."
Making its mark on Jakarta's emerging food scene, The Chinese National seeks to challenge and heighten the experience of Chinese cuisine whilst also paying homage to its fundamental origins. "Jakarta is on its way to join the international community of F&B. Locals travel a lot now and as they travel they grow accustomed with better palates," says the chef.
"We have been preparing for the opening of the restaurant for a while and the process has been thorough as we really want to get it right," concludes Kong Fook Sin. "We want to make a name for ourselves and when people seek out Chinese restaurants, we want to be one of the best in the region."
IN A BITE
Operator: Accor
Architecture: Prada Tata International
Interior Design: EDG
F&B Consultant: Jokomo
Head Chef: Kong Fook Sin
Executive Chef: Edi Pancamala
F&B Director: Maximillien Provis
Glassware: Schott Zwiesel, Stölzle
Buffetware: WMF, Zieher, Revol
Front-of-House Catering: Equipment: WMF
www.swissotel.com 
CREDITS
Words: Jenna Campbell
Photography: © Owen Ragett
Magazine: Supper 20