The debut from The Signet Collection sees an historic riverside property given a new lease of life, and the arrival of a restaurant duo packing serious culinary heat.
Undo your belt a little if it will make you more comfortable, reads the dining etiquette in Hampton Court Palace's timber-roofed Great Hall, site of Henry VIII's many epic banquets. Today it remains sage advice for those staying just over the road at the reimagined 36-room Mitre hotel, where a host of riverside feasting spots – convivial 70-cover café-meets-wine-bar Coppernose, a smart 60-seater brasserie 1665, which has an al fresco terrace featuring the world's first Whispering Angel shack bar, and leafy events space The Orangery – await.
The Mitre is the debut from new boutique hotel brand The Signet Collection, masterminded by seasoned restaurateur and hotelier Hector Ross, former ex-Managing Director of Bel & The Dragon and former Chief Operating Officer of Beaverbrook. Ross aims to bring back to life a group of beautiful yet tired hotels, underpinned by the core pillars of history and heritage, food and beverage, design and experiences.
He'd had his eye on the handsome Grade II-listed Thameside affair for some time: "It's a real one-of-a-kind, historic property in a phenomenal location," he says. And, while it had a history of grand hostelry – the inn originally commissioned by Charles II in 1665 as overflow accommodation for visiting courtiers – in recent years it became run down, "stuck in an era that had long passed," he notes.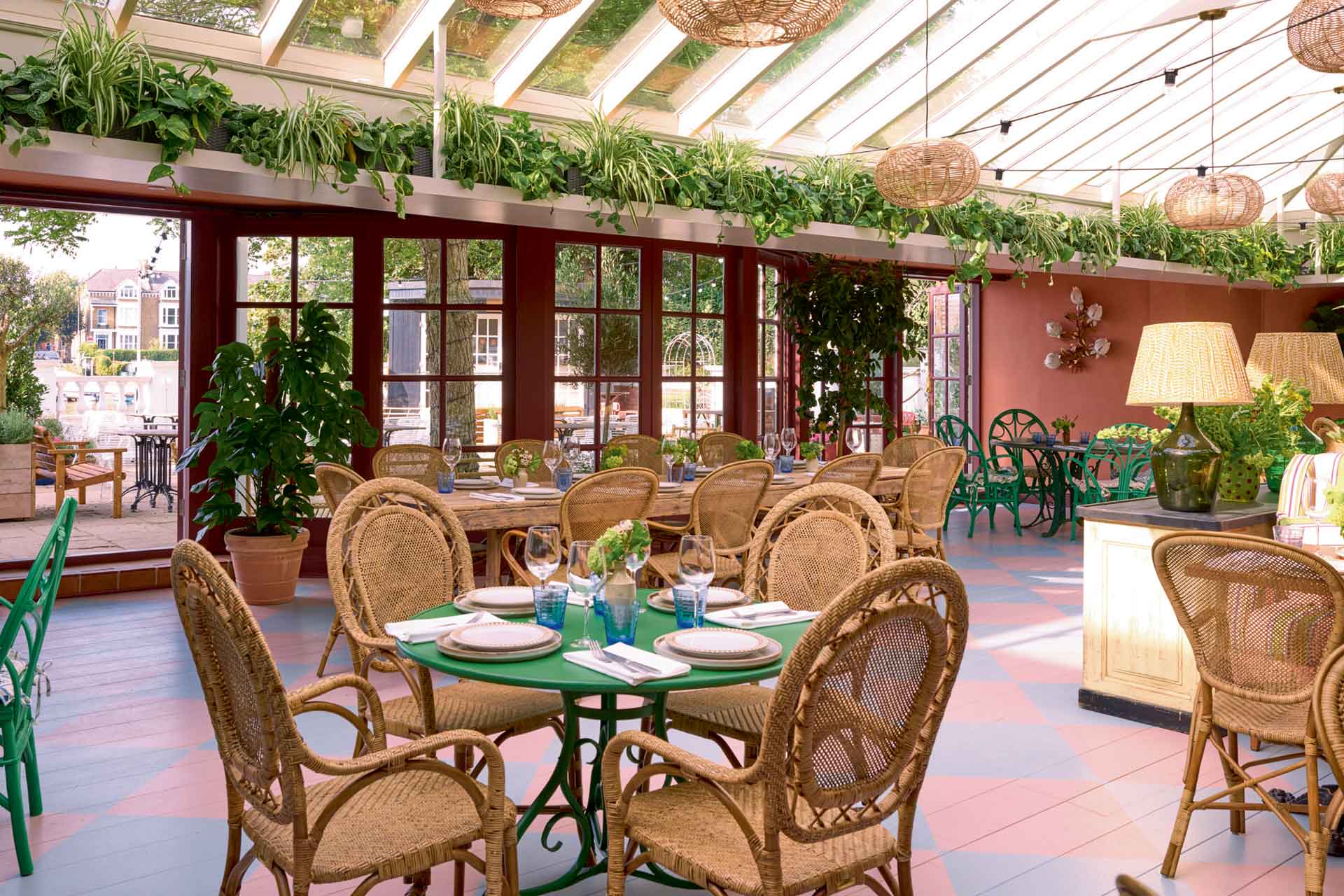 A firm believer that a hotel is only as good as the people within, after purchase in January 2020, Ross assembled a trusted team of co-collaborators to help deliver his vision; Ronnie Kimbugwe (ex-Gordon Ramsay at Claridge's and Bel & The Dragon) as Culinary and Operations Director, Nicola Harding, behind decor at Beaverbrook's Garden House and The Rose overseeing interiors, and friend Clare Fyfe – MasterChef UK semi-finalist, interior designer and artist – as Hotel Manager.
The result is magnetic. Behind an 18th century, wisteria-draped brick façade are 36 uniquely decorated rooms. Harding cites her design inspiration as country house meets the joy and colour of Britain's boating tradition; think Wind in the Willows does Henley Regatta. Cue rollicking English whimsy; paintwork in damask rose and sage complemented by abstract pomegranate-motif Pome wallpaper by Ceraudo, a frill-skirted armchair here, a dashing model boat there, bespoke Bramley toiletries, and hand-forged copper bathtubs in top suites. Bedroom names riff on Henry VIII and his pastimes, and inside them guests sip wee drams of complimentary King's Ginger Liqueur, and nibble on house-baked lemon biscuits, hung on the door each afternoon in a hessian pouch.
Communal spaces, from the Minstrel's Library with retro jukebox and Disaronno-and whisky-filled crystal decanter honesty bar, to a sultry lounge where peacocks streak across handpainted De Gournay wallpaper, are intentionally spirited. Given the hotel was transformed in the midst of a global pandemic, Harding was "determined to create somewhere intoxicating, to transport people from the stress and sadness of the last few months".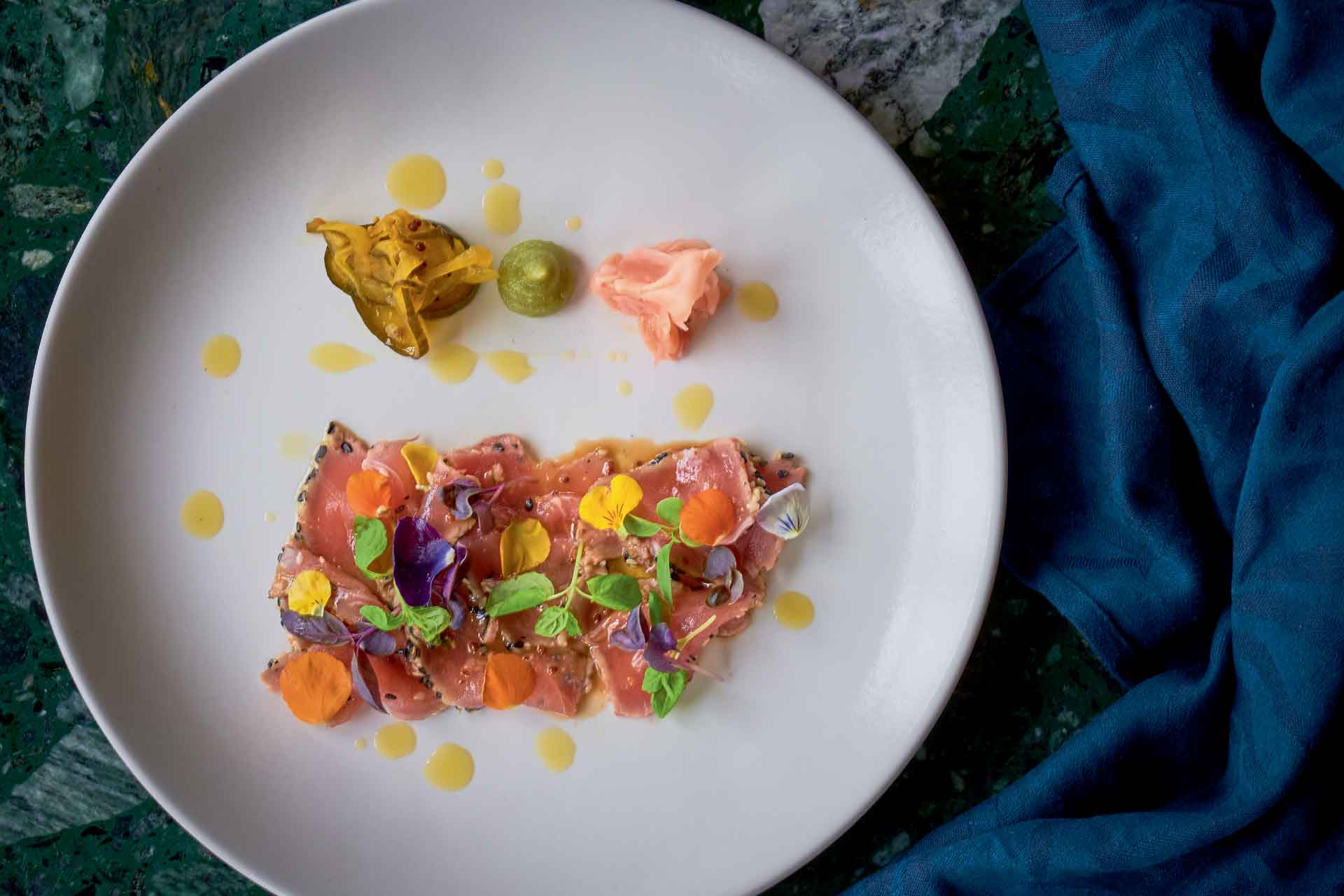 All food and drink outlets sit in a contemporary building with a rotunda, which runs alongside the Thames. On the upper floor is Coppernose, a split-level space with green apple-coloured timber-clad walls, a teal-ringed ceiling canopy in the rotunda that creates a feel of a Mary Poppins-esque carousel, and a mosaic-tiled horseshoe bar hung with Riedel and Spiegelau glassware, where head mixologist Sho Osumi serves jolly signature cocktails – such as the zingy Signet Spritz (Sipsmith Lemon Drizzle Gin, grapefruit juice, honey and Langlois-Chateau Crémants de Loire) – and tankards of Six Wives, a hoppy London Pale Ale brewed specially by Penton Park Brewery.
"Coppernose is all about colourful, characterful food without too much fuss, informal cutlery lays, brown paper menus, and a not super-formulaic plating style," says Culinary Director Ronnie Kimbugwe. "We wanted it to be universally welcoming, whether you're working at a laptop, or a local family with muddy shoes popping in after a walk."
Dishes such as poached eggs with avocado, hummus and sriracha, and miso-glazed lamb with soy and ginger lentils draw on his flair for modern European cuisine and penchant for fusing classics with unexpected, surprising flavours. Kimbugwe's sense of fun, and desire for food to evoke emotions is evident in smile-inducing, playful small plates such as popcorn cauliflower in a sticky teriyaki sauce – which he describes as "moreish, vegan and downright naughty" and warm bombolini – comforting Italian Nutella-filled doughnuts. "From back in the day through to millennia to come, food will always bring people together, and I buy into that," he adds.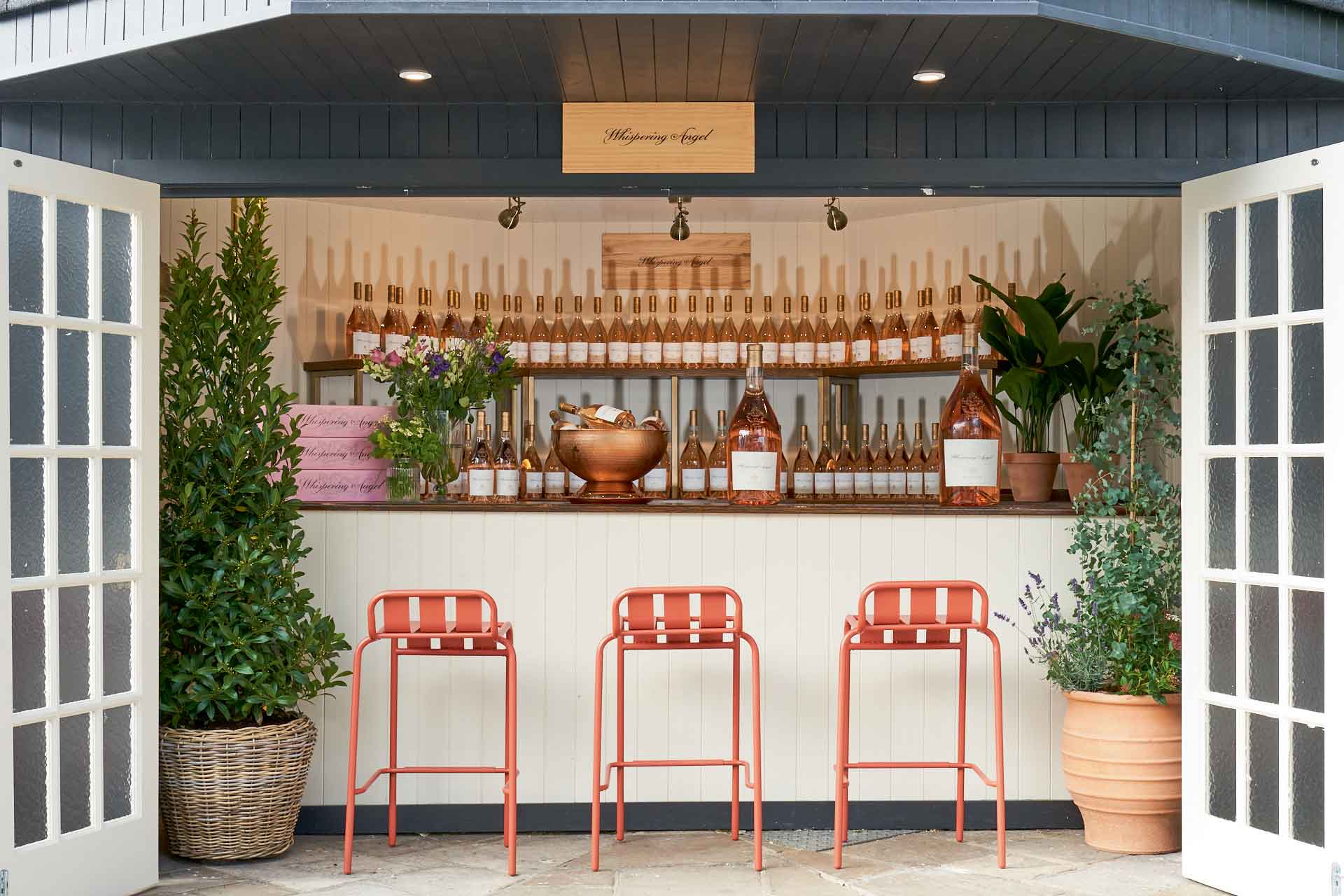 Beyond the pass, the chef's culinary creations are brought to life by Rational's iCombi Pro combi-oven, selected for its speed and ability to produce food to a high quality. "Having worked with Rational products before, this new top-of-the-range product has elevated our kitchen and given myself and the team the speed and efficiency we need," says Kimbugwe.
Downstairs, at all-day brasserie 1665, curved sapphire and ruby-hued banquettes, leather-backed menus, embossed napkin rings and John Jenkins glassware give the space sensual, Agatha Christie-novel allure. There's also a smart wine room where residents can join a daily tasting, a central bar and outdoor terrace with boho Whispering Angel beach hut for rosé with river views.
Sophisticated dishes such as Cornish sole meunière with capers, burnt butter and parsley, and a Hampshire burrata caprese salad are served by staff who fizz with positive energy. "Employing youth is important, Hector and I massively believe in giving young people opportunities," says Kimbugwe, who chooses staff based on their personality and enthusiasm.
A favourite dish of Kimbugwe's is a grilled sourdough crab toastie – made with picked white crab meat tossed in a harissa mayonnaise with apple, lime, cayenne and chilli – inspired by his childhood: "Growing up in Devon, we ate a lot of shellfish," he notes. "Sweet, sharp and slightly spicy, it's a next-level version of the crab toasties Mum made us as kids."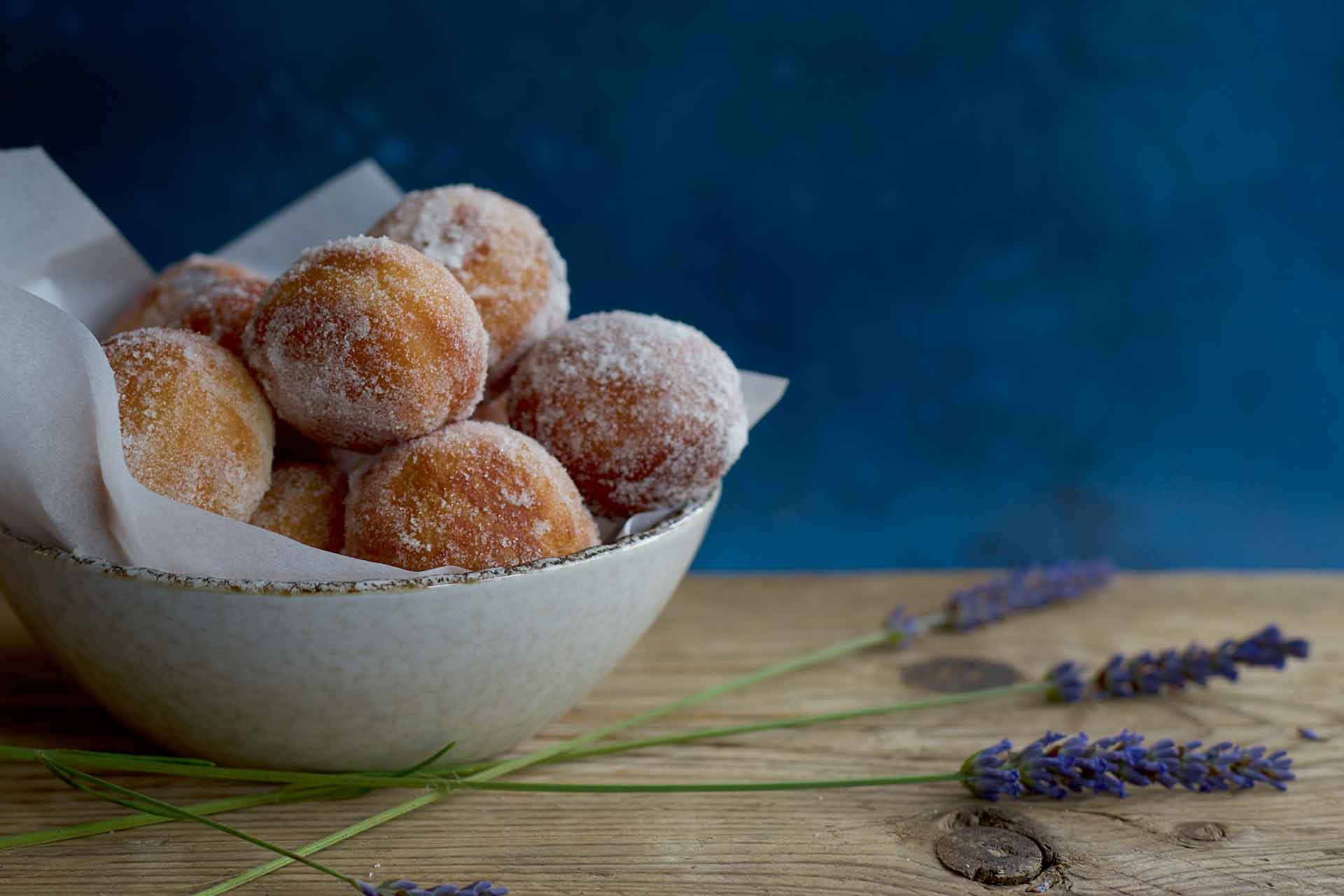 Personal touches extend to 1665's specially-made William Edwards Crockery dinnerware – some thistle-adorned with a saltire-blue rim nods to Ross' Scottish origins, others green-rimmed with cotton blossom pattern reflect Kimbugwe's Ugandan roots. This connected hospitality ethos runs property-wide: ingredients, for example, are sourced from tried-and-trusted suppliers, many of whom Kimbugwe has worked with for years. "The owner of Thatcham Butchers will text to see how the steaks were, and Direct Seafoods will check my specials and tell me if the turbot won't be spot on that week," he says. It is this collaborative approach that ensures innovation and uncompromising quality.
Kimbugwe also believes in reducing food waste, and the importance of small and local; some root vegetables come straight from the Palace's RHS-training allotment beds, and there are plans for herb-growing atop the roof of the Orangery, a romantic greenhouse-feel events and afternoon tea space where cake stands piled with Clarence Court egg and cress sandwiches and red velvet cupcakes are served with Birchall Tea and Bollinger.
Other food-centric experiences include chef-prepared picnic hampers – best enjoyed on the banks of the Thames – and quirky supper clubs helmed by Kimbugwe and Fyfe, which give back to the local community. A gastrophile's dream, this imbued-with-passion property has guests leaving with full bellies, belts loosened and souls uplifted.
IN A BITE
Owner: Hector Ross
Operator: The Signet Collection
Architecture and Interior Design: Nicola Harding & Co
F&B Consultant: Phil Stoken
Culinary Director: Ronnie Kimbugwe
F&B Manager: Mike Procokatis
Head Bartender: Sho Osumi
Dinnerware: William Edwards Crockery
Serveware: Jacksons Catering
Cutlery: Heritage Tableware
Glassware: Riedel, Spiegelau
Cooking Appliances: Rational
www.mitrehamptoncourt.com 
CREDITS
Words: Ianthe Butt
Photography: Courtesy of The Signet Collection
Magazine: Issue 22