Inspired by the iconography of its location,
 

the former home of London's Metropolitan

 

Police has been elegantly reimagined for Hyatt's Unbound Collection, featuring a series of F&B concepts to suit every mood, writes Jenna Campbell.

Located in London's City of Westminster, Great Scotland Yard – the former headquarters of the Metropolitan Police and Tudor residence of visiting Scottish royalty – has been elegantly reimagined as a stately hotel in which past and present seamlessly unite.

As Hyatt's first Unbound Collection property in the UK, the project and concept have been guided by the iconography of its location. Sensitively restored by EPR Architects and featuring interiors by HBA, the design takes its cue from the building's historical cornerstones of law and order.

Welcoming guests through its trademark green front doors, the individuality of the 152-key property, which also encompasses a two-bedroom townhouse suite, a farm-to-fork restaurant and three unique bar concepts, has been deftly expressed, bringing together Edwardian-inspired hues and patterns with conventional Whitehall connotations and bursts of colour that work together to represent the era.

"The building is an icon hiding in a century and more of dark and infamous secrets," notes David T'Kint, Partner at HBA. "We were challenged to keep the soul of the building and pay homage to its heritage rather than just bringing new life to old walls."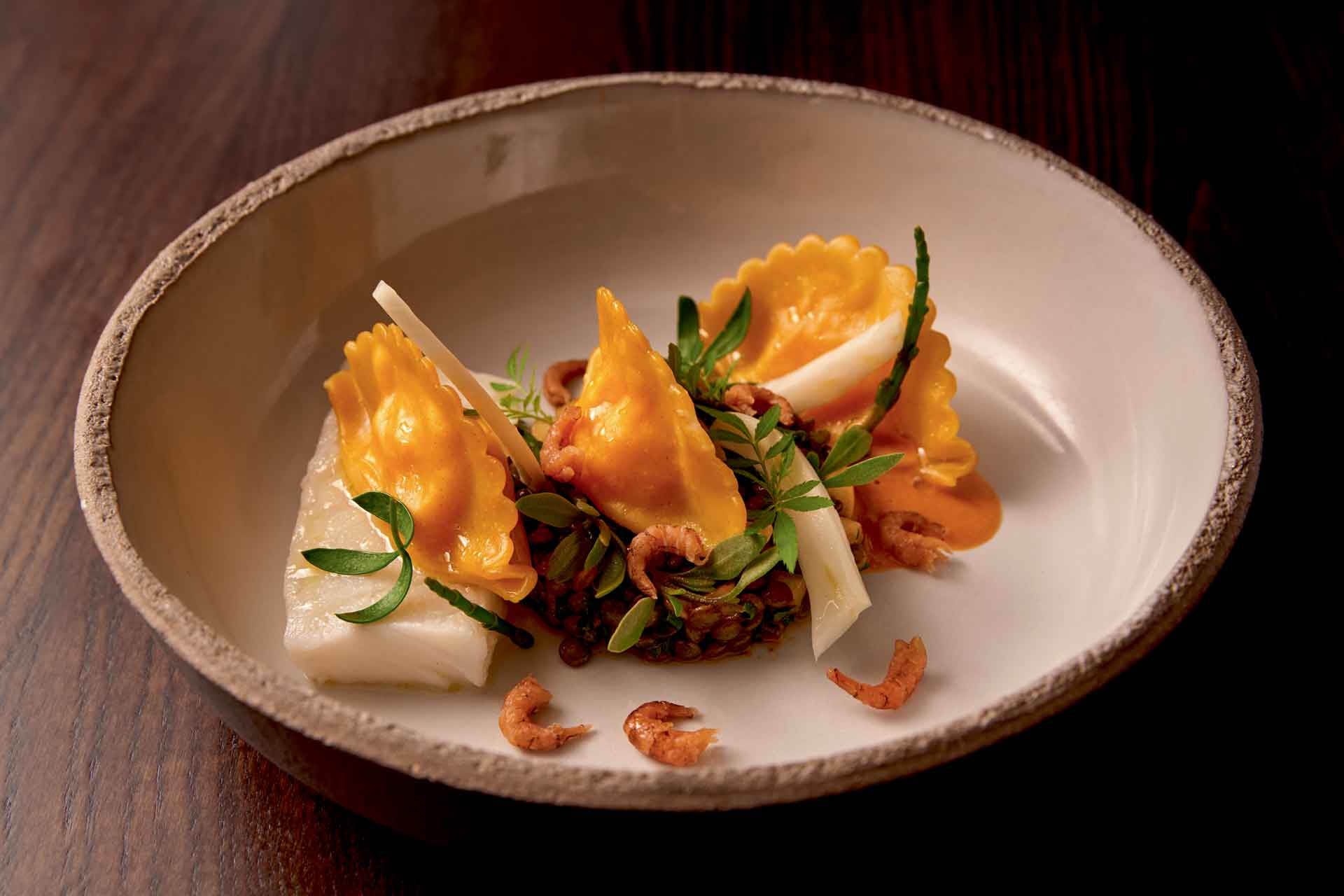 Subtle nods to the building's infamous past, including a Lewis Carroll-inspired clock (the author was once suspected of being Jack the Ripper), police badge carpets, politically charged silkscreen prints, bespoke lamps by Chelsom and lock-and-key-inspired details are cleverly incorporated around the property, while 600 pieces of artwork curated by art consultant Sarah Percy-Davis of Hollandridge Group – including sculptures created by serving prisoners working with the prison charity Koestler Arts – signify a bold, new chapter for the landmark.
The storied design carries through to its F&B spaces, two of which were conceptualised by Gorgeous Group. Wrapped around a central courtyard, the four venues are designed as a series of spaces that serve their purpose according to the time of day. The Parlour for example is a West-Indies inspired lounge open throughout the day, serving a variety of teas through partnership with Henrietta Lovell of Rare Tea Company. The venue also offers its own take on afternoon tea, in which English tradition combines with Indian flavours, resulting in coronation chicken, curried devilled egg and crab tartlet with pickled chilli replacing the typical fare. 
40 Elephants meanwhile is an all-day cocktail bar inspired by a female crime syndicate (otherwise known as The Forty Thieves) who operated throughout the 18th and 19th centuries and were notable for their skill in avoiding police detection. Walls are adorned with the portraits of the smash-and-grab gang's most notorious members, whilst a fractured glass installation entitled 'Diamond's Hostage' serves as a metaphor for their crimes and has inspired the staff uniforms, designed by Studio 104.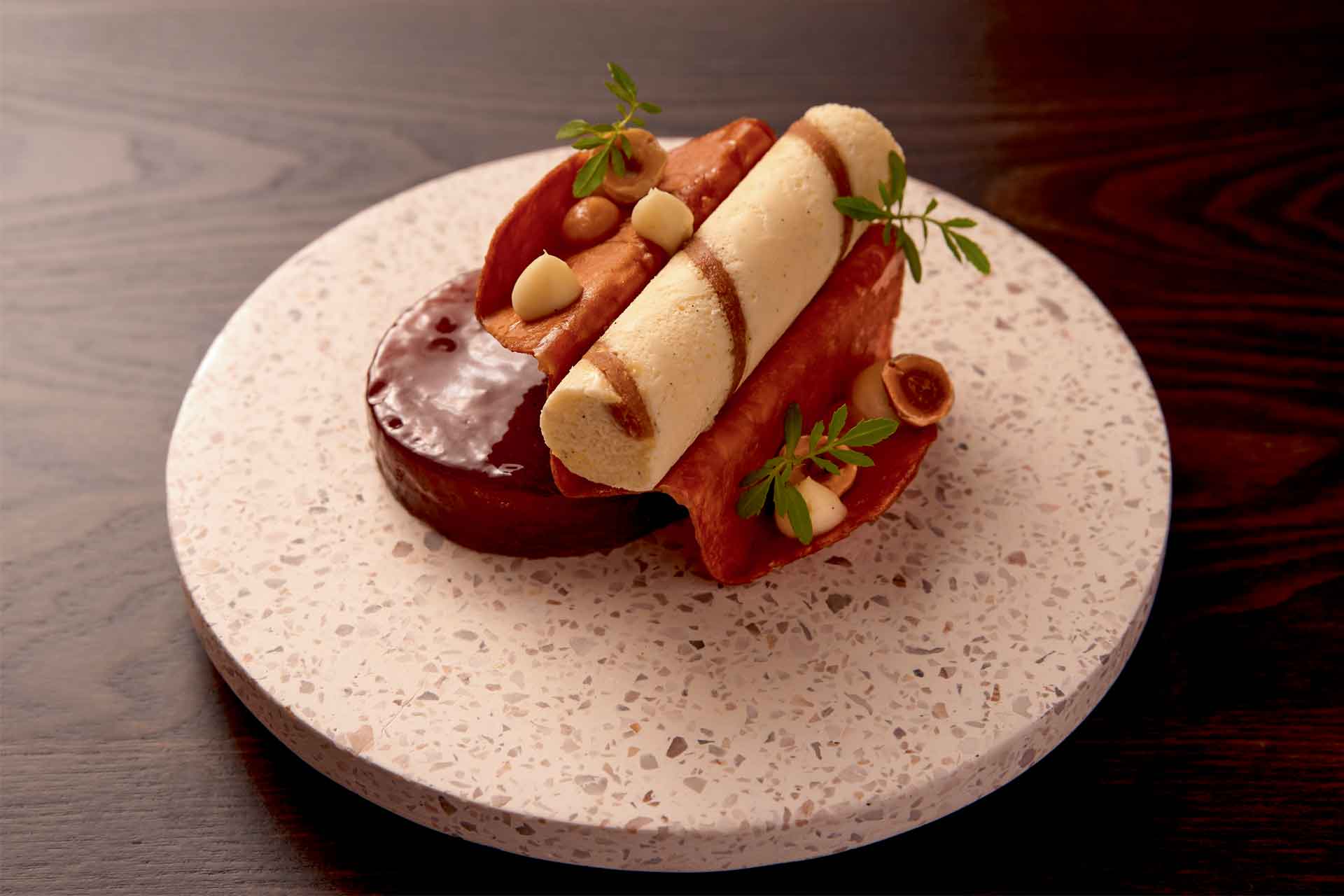 Based around the first British cocktail book, 'Cooling Cups and Dainty Drinks' published in 1869 and tying in with the first written arrest record for the Forty Thieves in 1870, the drinks selection is influenced by tipples of the era; celebrating a style of drinking that is considered by some to be lost. Cocktails take on the characteristics of ringleaders and include creations such as Six Cylinders Martini, a combination of Ogilvy Vintage potato vodka, dry vermouth, Mexican cedron-infused hemp oil and gentian bitters, and 40 Elephants Cup, a warming concoction created using white port, herbaceous gin, blackcurrant and red wine, which are served in glassware from the likes of Nude and John Jenkins. 
Whilst a historical narrative dictates the overall look and feel of the drinks selection, its cocktail menu also serves as a platform for championing sustainability and zero-waste principles, which enables bar staff to experiment with hyper-seasonal produce and work with the kitchen to use ingredients that might otherwise have been thrown away. 
This approach is reinforced at Sibín, a late-night drinking den, where great efforts have been made to curate a space dedicated to imbibing world-class whiskies. Influenced by anti-establishment, illicit drinking dens, the bar is hidden away behind a bookcase and acts as a shrine to law and disorder. The intention here was to remove masculine connotations of whisky and make the category more accessible, while also tapping into a growing trend of specialist cocktail bars.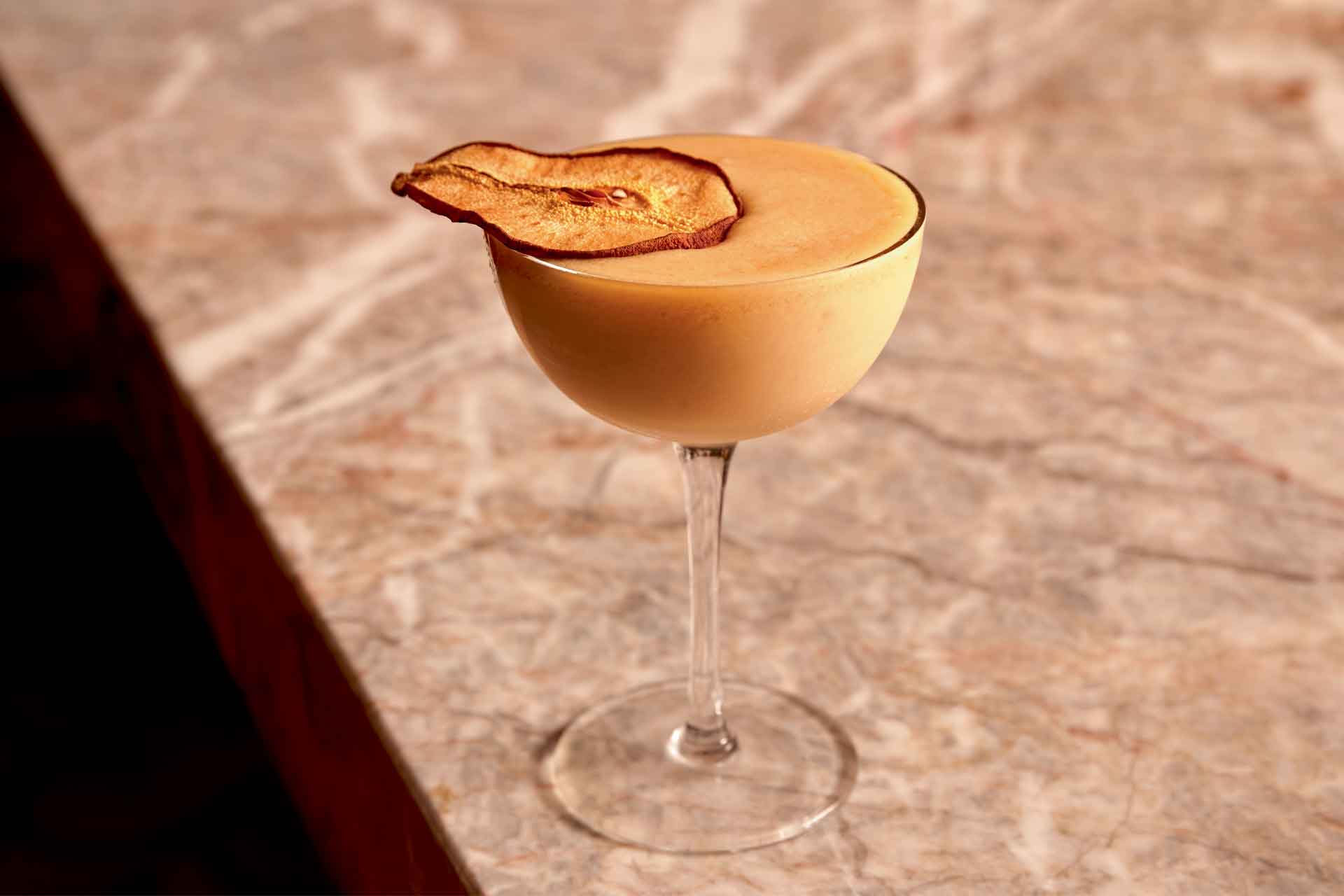 The first step in this approach was to create a drinks list that removes references to the terroir debate  – the idea that a whisky should be indicative of the time, place and ingredients from which it was fashioned. "The whisky list is divided in a very intuitional way, by occasion and dress code," explains Michal Maziarz, Bars Manager. From 'antagonist' themed drinks to classic concoctions, the whisky collection oscillates somewhere between 120 and 150 bottles, and with more than 50% of the list including limited editions from around the globe, the selection is a perfect example of how a robust liquid can be used to make something fresh and interesting. From Octa Colada – a take on the piña colada – to Clear Conscious – a blend of Bán Pot Still Irish Poitín, clarified cream, mint and cocoa – and The Brew of Life – a reinterpretation of a classic espresso martini, where spent coffee grounds repurposed and infused with sugar syrup to make a kombucha reduction – the menu has been carefully crafted to educate and entertain.
In the hotel's flagship restaurant, The Yard, barrelled ceilings, exposed brick and tan leather banquettes combine to create an aesthetic reminiscent of a countryside farmhouse, and a theatrical open kitchen outfitted with blue motif tiles, invites diners into the heart of the kitchen. Overseen by acclaimed chef Robin Gill of The Dairy in Clapham, and Head Chef, Alex Harper, formerly of The Ledbury and Harwood Arms (the pair previously worked together at Raymond Blanc's Michelin-starred Le Manoir aux Quat'Saisons), British-inspired cuisine featuring dishes such as chicken thigh, crispy skin, leak and truffle terrine, and roast monkfish, turnips, yuzu and XO sauce, are testament to seasonality and provenance.
"At Great Scotland Yard we are trying to ensure that the food and beverage is unique, offering delicious dishes using our ethos of homemade with the greatest respect to ingredients, which is something that Raymond Blanc drummed into us many years ago," explains Harper. With an impressive selection of suppliers, including Owl Barn Larder who provide wild boar, to London Smoke & Cure, who, according to Harper produce the best bacon in the city – "I've never comes across bacon that tastes like that before" – and black pudding from Paddock Farm in Oxfordshire, nose-to-tail dining and a belief in fresh, seasonal produce is fundamental
Channelling this ethos across the property, both 40 Elephants and Sibín serve bar snacks in the spirit of The Yard, whilst simultaneously drawing upon their own narratives by showcasing dishes such as smoked eel pie with mash and parsley, which reflects a cuisine once served in Victorian public houses. Influenced by the enduring legacy of location, Great Scotland Yard succeeds in offering diners a taste of the not so distant past with its mix of delicate and hardy tipples, whilst also providing a glimpse into the future as it seeks to execute a farm-to-fork ethos that is driven by a passion for seasonality and drive for greater sustainability.  
IN A BITE
Owner: Twenty14 Holdings
Operator: Hyatt
Architecture: EPR Architects
Interior Design: HBA
Chef Director: Robin Gill
Executive Chef: Alex Harper
Bars Manager: Michal Maziarz
Tableware: North Street Potters, Richard Brendon
Glassware: John Jenkins, Nude, Riedel
Uniform Design: Studio 104
www.hyatt.com 
CREDITS
Words: Jenna Campbell
Photography: © Courtesy of Hyatt
Magazine: Supper 19