Jeffrey Morgenthaler, the prolific drinks writer who manages two bars at Ace Hotel Portland, tells Richard Frost why bartenders should never quit their day-jobs.
When a new cocktail bar first hits upon a winning formula – securing a loyal following, garnering industry acclaim and winning awards – it won't be long before the offers start flooding in. The head barman may be invited to do guest slots elsewhere, judge competitions, write books, speak in public, work as a brand ambassador, consult on other openings or get involved in a million and one other projects. At some point, they might even reach the stage where they seriously consider quitting the day-job altogether, leaving behind the bar that helped make their name in order to grasp all of these exciting opportunities with both hands.
Jeffrey Morgenthaler, however, is on a one-man mission to persuade the next generation of talent to resist that temptation. The influential 48-year-old knows what he's talking about too: not only is he Bar Manager of highly regarded duo Clyde Common and Pépé Le Moko at Ace Hotel Portland, he has also been writing about cocktail-making since 2004, and is speaking to us shortly before delivering a headline-grabbing presentation during London drinks industry conference P(our) Symposium looking at how the business has changed since the '90s.
"I've been working full-time behind the bar for 23 years, 40 hours a week," says Morgenthaler, as we catch up with him backstage. "There's this idea that it's impossible to accomplish great things in the industry unless you quit bartending, and I'm here to say that's not true." It's clearly a subject close to his heart; throughout our conversation, he comes across as naturally opinionated – with strong and entertaining views on every topic under the sun – and sure enough there is not a moment's hesitation when we ask what he'd say to those looking to enjoy a successful career in the drinks industry: "If you really want to rise to the top, not just gain a bunch of meaningless Facebook likes or whatever, my advice would be don't quit your bartending job."
"There's this idea that it's impossible to accomplish great things in the industry unless you quit bartending, and I'm here to say that's not true."
Morgenthaler, who grew up in Monterey, California, landed his first role behind the bar in 1996. The job in question involved pouring pints at a rundown neighbourhood tavern in the city of Eugene, Oregon, where he was studying for a degree in interior architecture, and the scale of his ambition back then was limited to just making enough money to support his studies, and hopefully getting to know some members of the opposite sex. "I thought it'd be cool, I thought it'd be a way to meet women," he says ruefully. "But no women came to this bar, it was mostly just hard-drinking men." Undeterred, he stayed there for four years, before eventually leaving to tend bars everywhere from nondescript pool halls and nightclubs to upmarket lounges and restaurants. "For me, there's never been a big difference between pulling pints and making high-end cocktails," he reflects. Slowly, he came to the conclusion that bartending was his true passion in life, and decided to drop everything else to focus on it – or, as he once memorably wrote, "lord knows I'm here because I'm running away from a career in architecture".
It was a risky move, undoubtedly, but the decision to keep doing what he loved paid off handsomely when he was offered the chance to work at an up-and-coming restaurant in Ace Hotel Portland, one of Oregon's coolest addresses. Excited by the prospect of being able to reach a much wider audience than was possible in Eugene, he duly accepted the challenge and joined Clyde Common, a seasonally inspired establishment owned separately from the hotel, in 2009. Here, he mixes drinks like Strawberry-Aperol Spritz (Aperol, strawberry, cava and water) and Dagobah System (rye whiskey, Fernet-Branca, lime and house-made ginger beer) designed to complement, rather than overshadow, the dishes coming out of the bustling open kitchen – "the cocktails are meant to be easy to drink, sessionable, interesting certainly, but not too fussy," he says. That approach seems to be working too, with the venue having been nominated in the 'Outstanding Bar Program' category of the James Beard Awards on no fewer than six occasions, and being crowned Best American Hotel Bar and Best American Restaurant Bar at the Tales of the Cocktail Spirited Awards in 2014 and 2018 respectively.
In 2014, Morgenthaler also oversaw the launch of Pépé Le Moko, a 36-seat basement bar jointly owned by the hotel and the team behind Clyde Common. Its coved ceiling, distressed concrete walls (decorated with risqué vintage polaroids) and moody lighting create a decidedly intimate, retro atmosphere, while the drinks offering is "more high-end cocktails, with an emphasis on preparation". Interestingly, he reveals the original concept for the proposed venue was to serve Prohibition-era speakeasy cocktails from the '20s and '30s, but that he pushed back and successfully lobbied for the venue to offer a throwback programme of beverages from the second half of the 20th century instead – pours like Long Island Iced Tea and Blue Hawaii. "I wasn't interested in doing Prohibition-era, speakeasy cocktails," he explains matter of factly. "I just find them extremely boring. And it was 2014, that ship had sailed five years prior."
Today, Morgenthaler leads a team of nine bartenders across Clyde Common and Pépé Le Moko, and he also has a slew of personal awards under his belt, including being named both American Bartender of the Year and Best Cocktail and Spirits Writer at the Spirited Awards in 2016. This impressive double win neatly encapsulates the twin tracks that he has built his career on, for unusually among mixologists he seems every bit as comfortable writing about cocktails as making them. Down the years, he has penned engaging and informative articles for countless publications – including as a regular columnist at Playboy and Food Republic – and he has authored two books. The Bar Book: Elements of Cocktail Technique teaches enthusiasts how to master essential skills like juicing, carbonating, shaking, chilling and garnishing, while Drinking Distilled: A User's Manual instructs amateurs on how to order cocktails, share a beverage with the boss and successfully navigate airport bars in typically wry fashion.
"For me, there's never been a big difference between pulling pints and making high-end cocktails."
However, it's the enormously well-read blog on his eponymous website for which Morgenthaler is arguably best known; he has been dispensing a constant stream of how-to guides, tips and tricks online for the last 15 years, and in the process helped inspire countless bartenders around the world. Whenever he perfects a particular cocktail in Clyde Common or Pépé Le Moko, you can be sure that a post revealing the secrets behind his success won't be far behind.
On the blog, for instance, you'll find out how to recreate one of his signature serves, the Amaretto Sour. After nonchalantly assuring readers that "I make the best Amaretto Sour you've ever had in your life", he then proceeds to explain what he does differently – namely, reducing the sweetness, adding cask-proof bourbon, and using an immersion blender – before publishing the recipe in full. It's a similar story for his other pride and joy, the Grasshopper, a tribute to the blended ice cream version of the classic popular in Wisconsin. The one served in Pépé Le Moko has been elevated with a little Fernet-Branca and local sea salt, he explains, and promptly shares a video showing how readers can achieve the exact same results.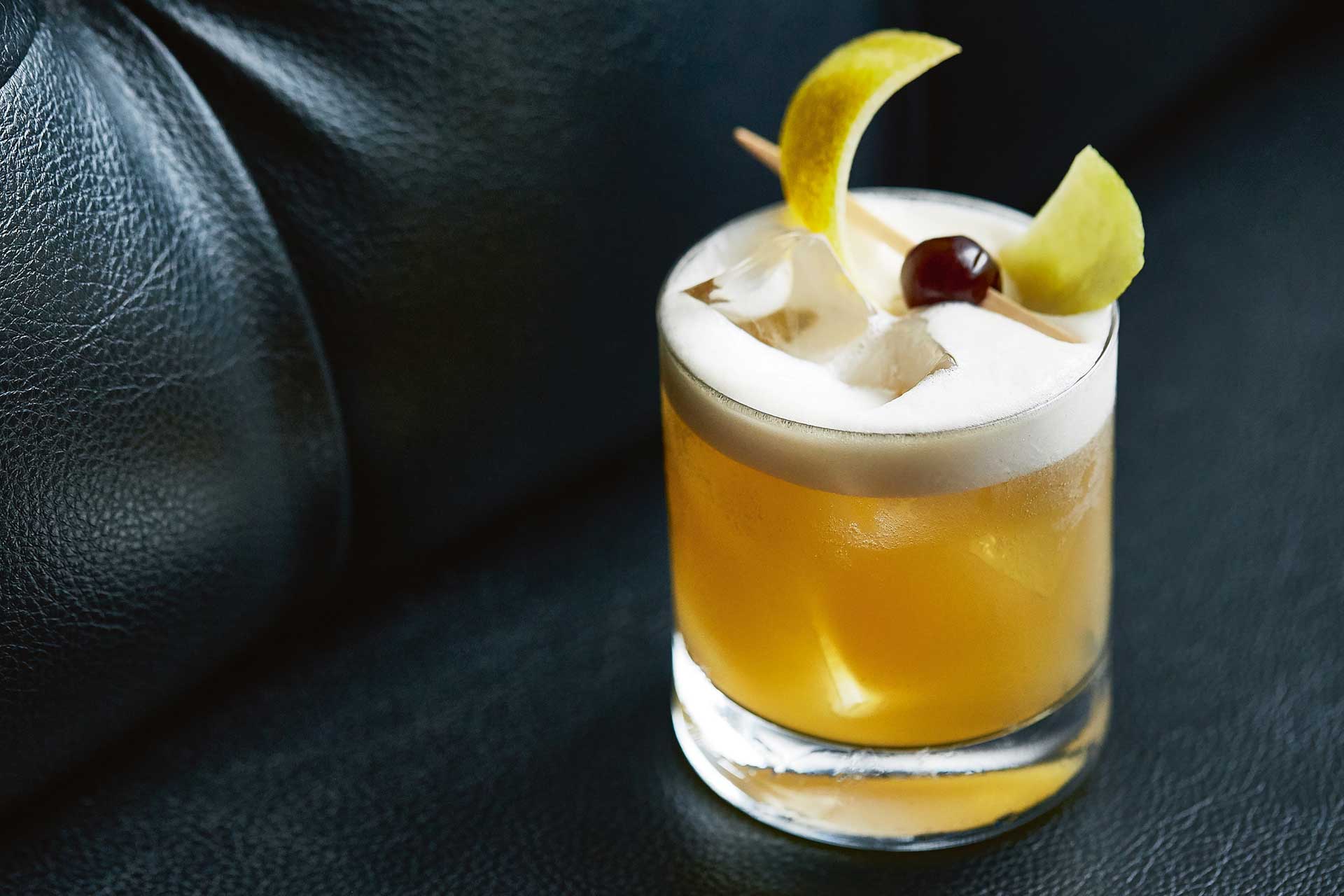 Another post from 2010 was widely credited with starting the global craze for barrel-aged cocktails. Inspired by a trip to see master mixologist Tony Conigliaro at The Bar With No Name at 69 Colebrooke Row in London, where he saw Manhattans being aged in glass vessels, Morgenthaler began to experiment with pouring large volumes of cocktails into used oak barrels to see whether he could create something tailored towards American palates. When that first batch of Barrel-Aged Manhattans – "a soft blend of oak, wine, caramel and char", as he put it at the time – sold out in a matter of days, he decided to adapt the same technique to other classics like the Negroni and the Trident; pleased with the results, he immediately posted his findings online, and duly spawned a tidal wave of copycats from San Francisco and New York to London and Singapore. Today, a full nine years later, customers can still enjoy a barrel-aged cocktail or two over at Clyde Common, back where it all began.
With Morgenthaler, you get the sense that being open and transparent with his readers is completely non-negotiable, and he is motivated more by the thought of contributing to the industry and inspiring others than achieving fame or fortune. There aren't many practising bartenders who can lay claim to having worked continuously behind the bar for more than two decades either, and Morgenthaler is acutely aware that the drinks business now is completely different to when he started out. "It's funny to see how the industry has changed so much, and how it continues to evolve," he admits. "I remember when it was all about how many times distilled your vodka was, then how old the single-malt whisky was, then how many drinks the bartender had memorised. It's always changing." Those wanting to enjoy a successful career behind the bar must, he believes, prepare themselves for this reality, and be ready to respond swiftly to whatever surprises the future may hold.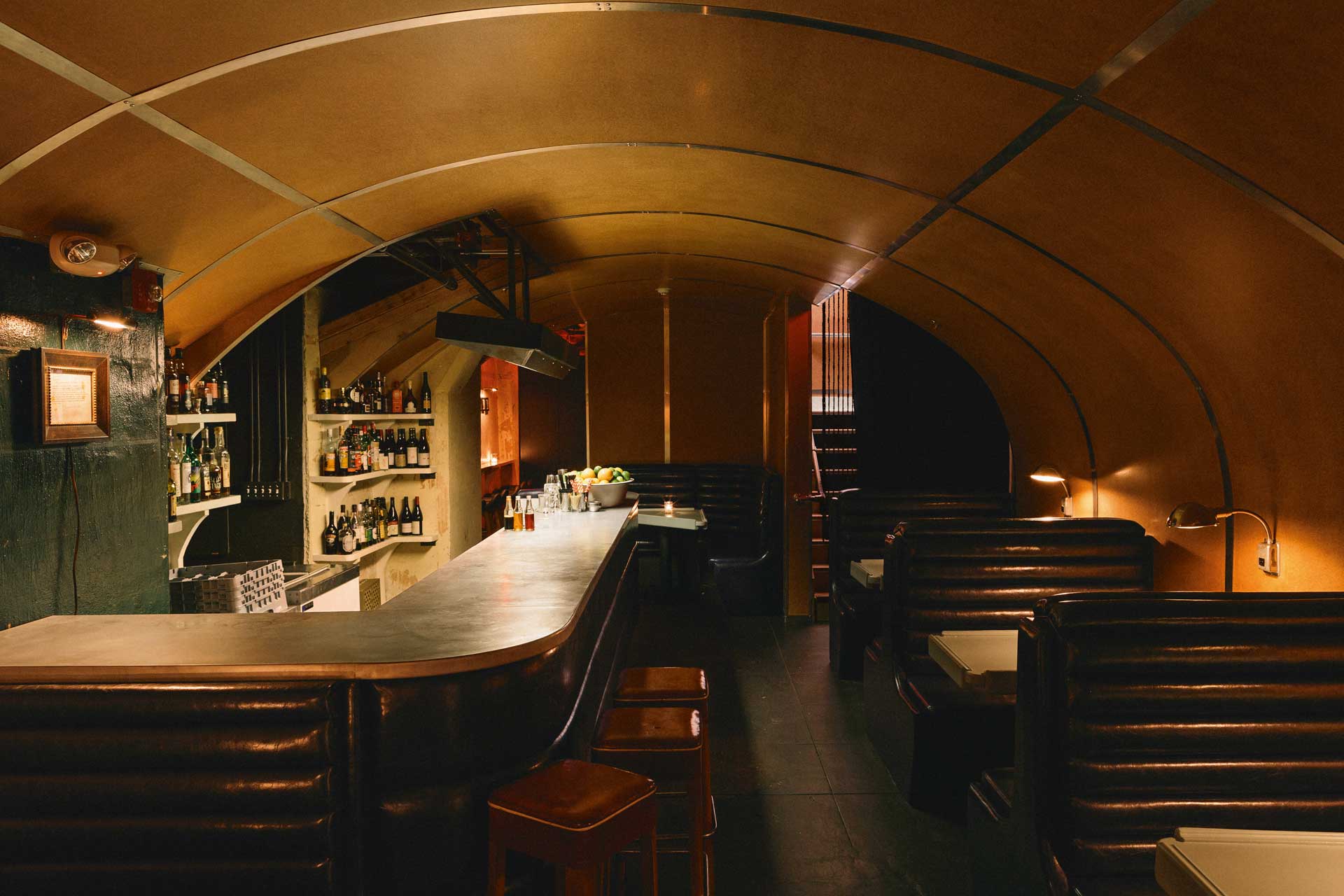 More recently, the bartender has also seen first-hand the emergence of Instagram influencers (Morgenthaler is not a fan), and what he derisively terms 'spirit fetishists', those who insist on delivering long-winded rants and misinformed sermons about their latest drinks discovery – everything from pumpkin pale ales to bourbon bucket lists – to anyone who will listen. "I think there's a not-so-fine line between spirit knowledge and spirit fetishisation," he asserts. "I find spirit knowledge important. I find the kind of guest that wants to grill me on how much I know about gin before they feel confident ordering a little disturbing."
However, this is not to say that Morgenthaler feels jaded or disillusioned with his chosen career – nothing could be further from the truth. At the P(our) Symposium, he's the life and soul of the party, swapping wise-cracks with his peers as they pass through the backstage area, usually culminating in a roar of laughter as another punchline finds its target. He's clearly someone who loves this business, and is living proof that it's possible to both work full-time behind the bar and rack up other achievements in the industry; rest assured, he certainly won't be quitting anytime soon.
"I want to write more, I want to contribute more, and I want to stay behind the bar," he declares with gusto. "For me to give up tending the bar to fly around the world talking about one kind of gin wouldn't make any sense." So being a brand ambassador doesn't appeal then? "Look, I've absolutely no desire to spend my life in airports," he jokes. Despite having spent the last 23 years pursuing his passion, managing top bars and penning innumerable articles, Morgenthaler clearly believes he still has plenty left to give. The palpable respect that he inspires across the board speaks volumes too, and you can't help but sense that now he has set his sights on convincing fellow bartenders to follow his lead and stay behind the bar, there'll be plenty of acolytes around the world ready to heed the call.
CREDITS
Words: Richard Frost
Photography: ©
Dylan + Jeni (unless otherwise stated

)
Headline Image: © Jeffrey Morgenthaler
Magazine: Supper 17