Award-winning mixologist Joe Schofield talks to Richard Frost about learning his craft at The Savoy and Tippling Club, launching an F&B consultancy and opening his own bar.
Joe Schofield is clearly a man in demand. He's just finished a knockout presentation on the main stage at trendsetting trade show Bar Convent Berlin alongside Bacardi Brown-Forman's UK Head of Brand Advocacy Shervene Shahbazkhani and Matt Whiley, founder of drinks consultancy Talented Mr Fox, and is now surrounded by industry types keen to grab a few words with the man himself.
Schofield's remarkable rise to the top was underscored this year when he was named International Bartender of the Year at the Tales of the Cocktail Spirited Awards 2018 in New Orleans and Bartenders' Bartender at the World's 50 Best Bars 2018 in London. This recognised his achievements in Singapore as Head Bartender of Tippling Club, where alongside chef Ryan Clift he redefined what is possible when food and drink specialists collaborate, conceiving and executing a pair of cocktail menus that made a huge impression both at home and abroad. During his two-and-a-half-year stint at Tippling Club, the venue was named Best International Restaurant Bar at the 2017 Spirited Awards, ranked 31st at the World's 50 Best Bars 2017, and reached seventh in Asia's 50 Best Bars 2018.
On the back of all this success, Schofield took the bold decision to call time on his award-winning spell at Tippling Club this summer, leaving Singapore to embark on a mammoth 22-country trip taking in the likes of South Korea, Indonesia, Slovakia, England, China, Japan, Thailand, Ukraine, Germany and Vietnam. The mixologist's lively Instagram feed records some of his many adventures along the way, from guest-bartending slots at Park Hyatt Saigon, Jing An Shangri-La in Shanghai and Hotel Amano in Berlin to speaking engagements at trade show Barometer – even the small matter of his own wedding in Bratislava.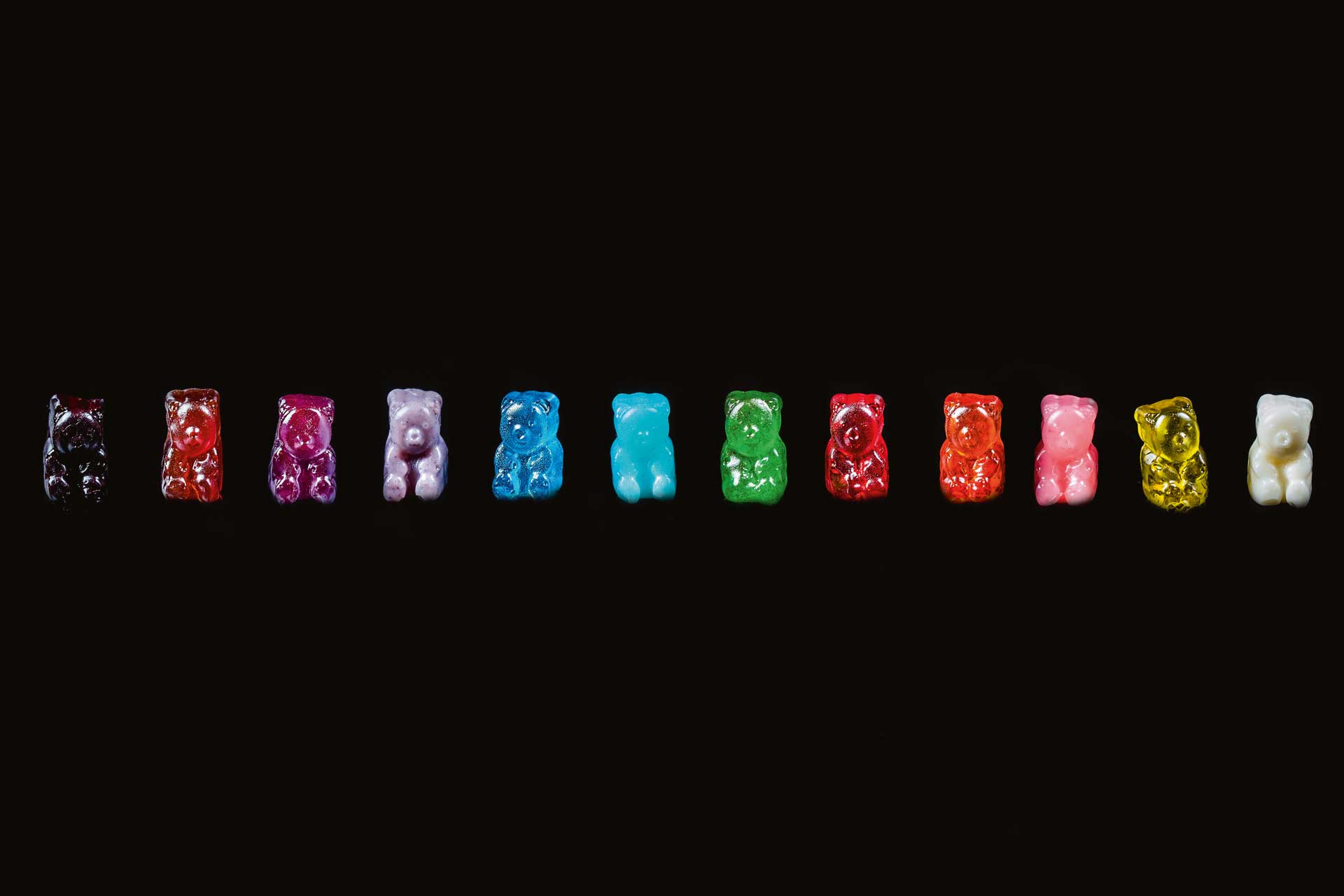 When we finally manage to extract Schofield from the maelstrom at Bar Convent Berlin, it's a relief to find that all this globetrotting hasn't gone to his head and he remains reassuringly level-headed and unfailingly polite. "Thanks for your patience, you always get mobbed at the end of seminars," he jokes. "It's been a crazy few months, I'm essentially living out of a suitcase until December with all these events going on one after the other. I haven't had eight hours' sleep for a while – and that's not through partying unfortunately. But I realise I'm very fortunate to be in a position where I get invitations to go out, do pop-ups and talk at seminars."
Nobody could accuse Schofield of shying away from a bit of hard graft in order to get where he is today. His first job in the industry was an after-school gig working behind the bar at a traditional pub, The Boars Head, just down the road from his parents' house in Rossendale, northern England; it might be a world away from the sort of venues usually associated with Bar Convent Berlin, but he still learnt some valuable lessons. "There weren't too many cocktail requests, but I think it was an important part of my career," he recalls. "I learnt the basics, how to talk to regulars and pull a good pint." After that, he worked at cocktail joint Jake's Bar in Leeds and was part of the opening team at tiki bar The Liars Club in Manchester before upping sticks and moving to Australia, spending six months in Sydney serving customers at Prohibition-style bar Palmer & Co for Merivale, followed by six months in Melbourne with Rockpool Dining Group.
"The aroma of Rain is very personal to me as I come from Manchester. I love the concept and the smell, it's just so unique and it makes me think of home."
He then swapped Australia for London to further his education behind the bar, but in 2014 was on the verge of moving again – this time to South America – when fate intervened. "I've always loved The Savoy, I used to go there for drinks before I started working there. It's a crazy story really, I had a one-way ticket booked to go and live in Buenos Aires and then, a week before my departure, a friend heard there was a role going at The Savoy and suggested I apply. So I put my name forward and the rest is history, but I very nearly went down a completely different path." The Savoy proved to be a smart move as Schofield spent the next 18 months honing his bartending skills at both The American Bar and The Beaufort Bar, working alongside some of the best mixologists in the business; one of his mentors was Eric Lorincz, The American Bar's Head Bartender at the time, who Schofield freely admits has been an enormous influence on his career. Curiously enough, Lorincz is a previous winner of the same International Bartender of the Year title that now belongs to Schofield.
Some might have settled in for the long haul at The American Bar and The Beaufort Bar, both of which were named in the World's 50 Best Bars 2015, but instead Schofield's relentless drive to improve pushed him to try something new, and he duly secured the role of Group Bar Manager with Singapore-based lifestyle specialist Spa Esprit Group at the start of 2016. "Being Group Bar Manager was a huge step up – I was actually running five bars for the group – but I think that working previously in a hotel environment made that transition a little bit easier for me," he remembers. "At a hotel like The Savoy, you have to work with different kinds of people, not just those from an F&B background. A lot of the managers can be quite corporate, for example, and so you learn how to communicate with them more effectively."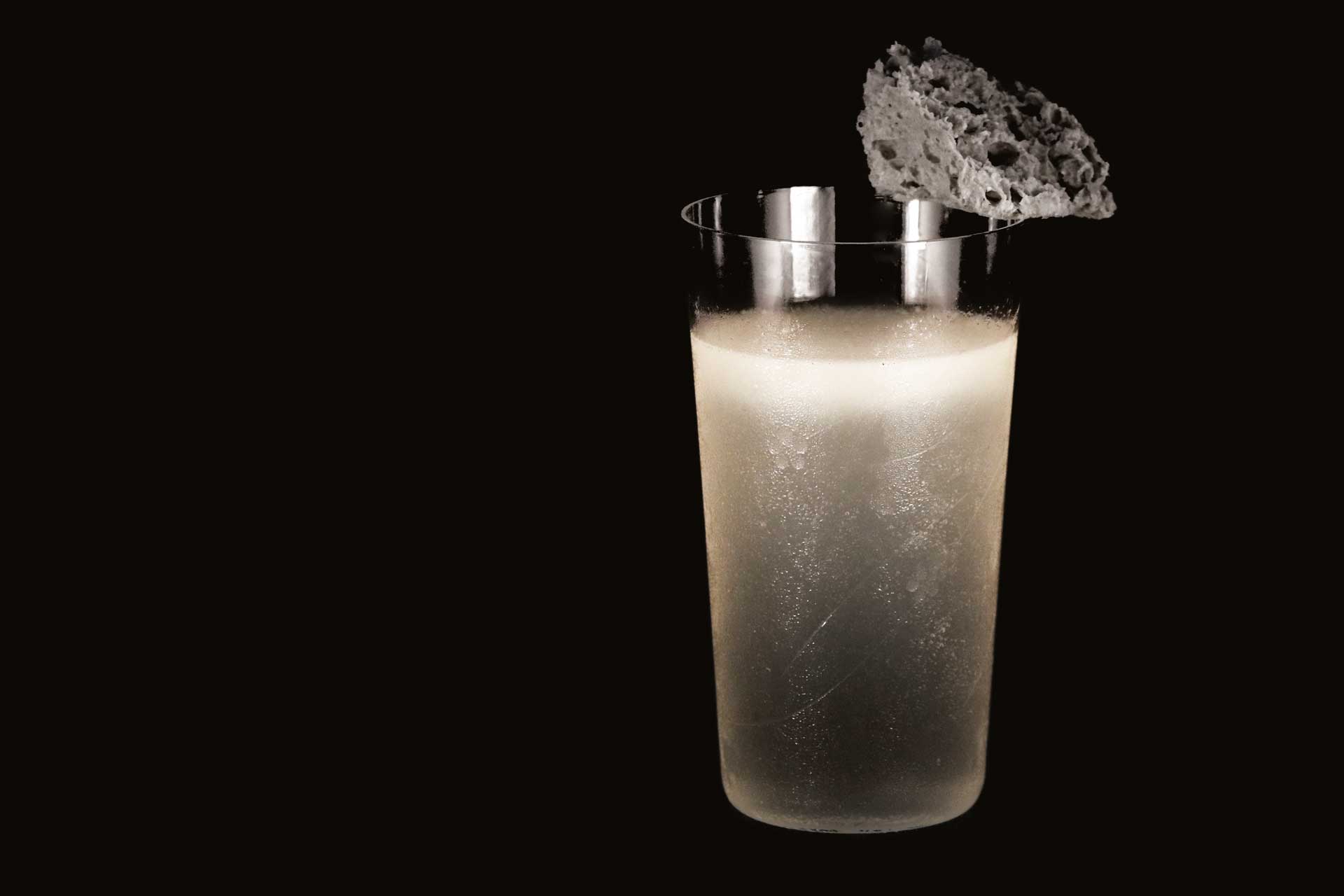 Most of Schofield's time, however, was spent working as Head Bartender at one particular venue within the group's portfolio. Tippling Club, founded by Clift in 2008, had already gained a sizeable reputation for its progressive, avant-garde cuisine and it was hoped that the highly rated mixologist could help elevate the drinks offering to a similar standard.
Schofield and Clift immediately set to work creating what would eventually become the Sensorium menu, a range of cocktails exploring the memory-triggering properties of different aromas, in collaboration with International Flavors & Fragrances (IFF). It took ten months to develop the menu – during which time, they lived in constant fear that another bar would roll out the same concept – but the hard work paid off when the launch was rapturously received. In an experience quite unlike anything else available in Singapore at the time, guests were presented with a cocktail strainer containing 12 scent strips bearing names like Pear, Caramel, Leather, Jasmine, Earl Grey, Grass, Orange and Rain; these aromas often evoked positive memories in their own right, but they also helped drinkers choose the corresponding cocktails that best suited their palates. "I like Rain," explains Schofield. "The aroma of Rain is very personal to me as I come from Manchester. I love the concept and the smell, it's just so unique and it makes me think of home."
Inspired by the rainy city itself, Rain is a remarkably complex cocktail, with a homemade 'rain spirit' as its base and an 'edible raincloud' to garnish. For the spirit, the theory goes that drops of water hitting the ground cause a molecule called geosmin to be released into the air, something that is also evident in beetroot; so the team chop up the vegetable and combine it with vodka, then distil this using a rotary evaporator. For the edible raincloud, meanwhile, eggs, yoghurt powder, sugar and cornflour are put into a soda siphon and left overnight, then heated in a microwave, at which point the mixture puffs up ready to be reshaped into cloud-like forms.
A year later, Schofield, Clift and IFF collaborated again on an ambitious new project. Billed as the world's first edible cocktail menu, Dreams & Desires presented guests with a candy bag containing 12 edible gummy bears with names such as Happiness, Holiday, Beauty, Success, Power, Lust, Revenge and Super Car; the idea being that patrons use these flavour profiles to help them choose a cocktail of the same name, and perhaps simultaneously discover something about their own personalities. All of the sweets were made by the bar staff themselves in a truly mammoth undertaking, with Schofield revelling in the absurdity of his team making as many as 1,200 a day. "When you put down a bag of gummy bears on the table, customers don't understand how much effort goes into that, but it's a staggering amount," he says. "It's days and days of work."
"We'll also be offering food consultancy and running standalone properties – basically Sensorium covers all aspects of F&B."
Happiness was the most popular drink on the Dreams & Desires menu, represented in the candy bag by a yellow gummy bear with flavour notes of lemon and honey. "Through our research, we discovered that people associate citrus notes with happiness, which is why you get a lot in perfumes and aftershaves," Schofield explains. "Our Happiness cocktail was essentially a textured citrus drink. We had yuzu, lemon, orange flower water, honey and tequila, and then it was garnished with an edible smiley-face tab – basically a passion-fruit sherbert that dissolved on your tongue."
Both menus clearly demonstrate Schofield's passion for incorporating science into his art. Far from conforming to the stereotype of a macho bartender with little time for subtlety and nuance, he instead loves nothing more than detailing the finer aspects of the chemistry involved in cocktail-making, and evidently feels just at home in the lab as behind the bar. Perhaps the menus also reflect his down-to-earth personality and inclusive approach. The cocktails on each were deliberately sold at the same price point – every Dreams & Desires cocktail was SG$24 (US$17) for example – to encourage guests to choose drinks based on personal taste rather than worrying about the cost of picking ones with more expensive ingredients like champagne, sherry and cognac.
Schofield's time in Singapore has now come to an end, but that does not mean the collaboration with Clift is over. This summer, the pair launched a new F&B consultancy together called Sensorium, promising to draw on the successful Tippling Club model to push the boundaries of what can be achieved in the hospitality sector. "We've got a couple of projects coming up, the first of which involves doing some cocktail menus," Schofield reveals. "We'll also be offering food consultancy and running standalone properties – basically Sensorium covers all aspects of F&B."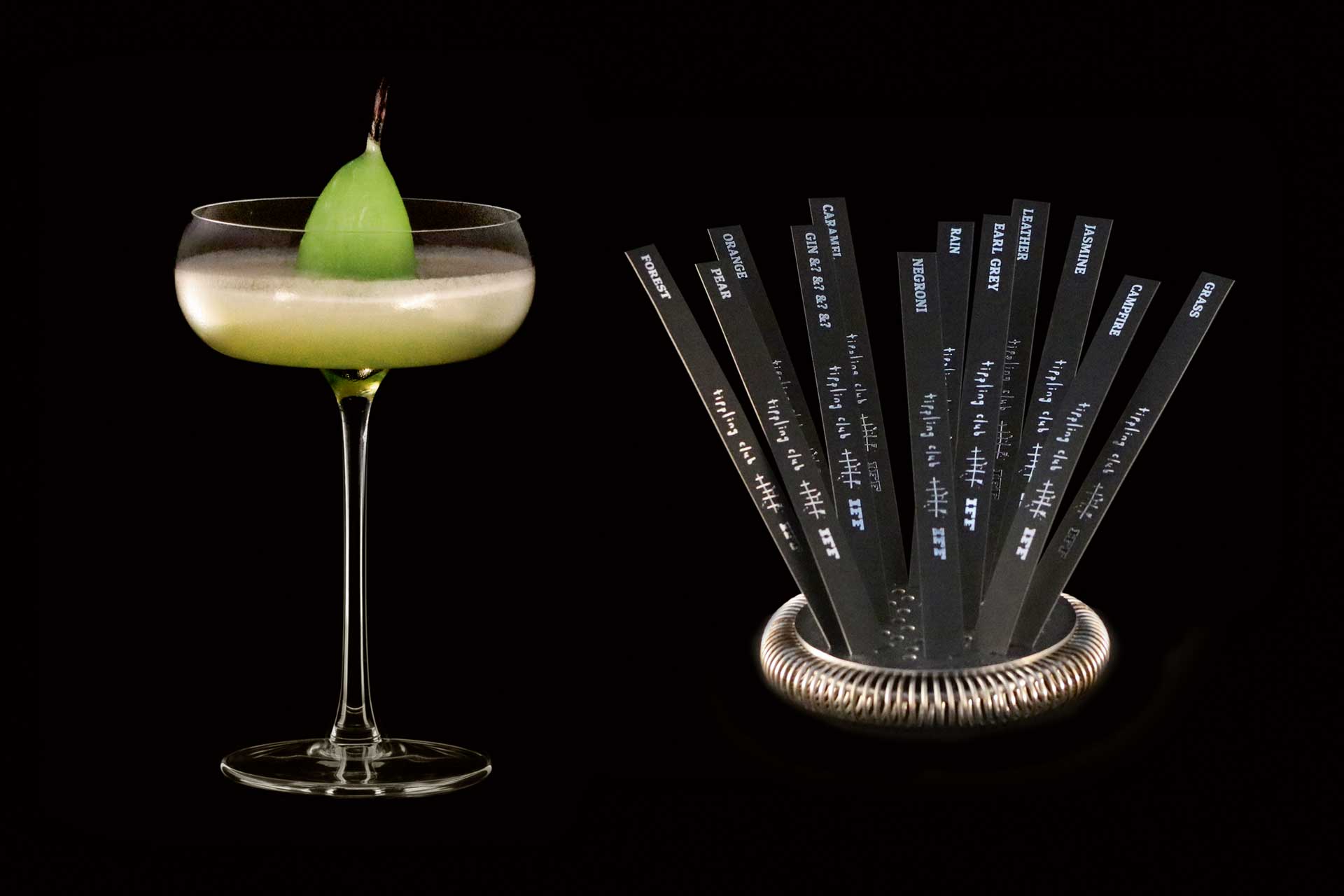 Separately, he's also working on a project with his brother Daniel that is obviously a real labour of love. He and Daniel, who worked at Coupette in east London when it scooped Best New International Cocktail Bar at the Tales of the Cocktail Spirited Awards 2018, plan to open a new cocktail bar called Schofield's in Manchester in early 2019. The pair shared details of their next steps in a heart-warming joint statement this summer, saying: "We will be fulfilling our dream since we started working in bars and opening our own place next year in our home city. We've talked about it ever since we got into the industry, we just had to wait for the right time. Mum, Dad, your boys are coming home."
For most of our interview, Schofield is a picture of self-control, a softly spoken figure who picks his words carefully, but there is no mistaking the unbridled enthusiasm when conversation turns to going back home. His mild Mancunian accent has also never been so evident as it is right now. The concept behind the new venue has already been decided – "a classic cocktail bar with exceptional drinks, great music and warm hospitality" – and he laughs off any suggestion that they might look to stay behind the scenes rather than getting stuck in at the bar mixing cocktails whenever they can. "We'll be there as much as possible," he affirms. "After all, it's got our name above the door."
This makes perfect sense when you think about it, because Schofield is obviously not someone who does anything by halves. His days of working at The American Bar, The Beaufort Bar and Tippling Club may be behind him, but he gives the impression of being more determined than ever to make a success of his latest ventures as he returns home to the rainy city that inspired one of his most celebrated cocktails.
CREDITS
Words: Richard Frost
Magazine: Supper 13