With more than 20 years of hospitality experience to his name, acclaimed chef John Fraser talks to Julianna Shallcross about returning to his culinary homeland.
In 1997, John Fraser was a 22-year-old in the suburbs of Los Angeles. Fresh from a stint as a cook at L'Ermitage Beverly Hills, a luxury hotel that fiercely guards guest privacy, his next job awaited in the kitchen at Mondrian Los Angeles on Sunset Boulevard. The Mondrian, unlike L'Ermitage, was a flashy see-and-be-seen spot where Hollywood denizens float about the hotel's expansive SkyBar rooftop lounge as the city lights twinkled in the background.
At the time, Ian Schrager, the owner of New York's legendary Studio 54 nightclub, was in the midst of scaling his successful Morgans Hotel Group beyond New York. Mondrian, along with The Clift Hotel in San Francisco and The Delano in Miami, were recent examples of Schrager's magic touch. Yet Mondrian wasn't just another notch in Schrager's belt of boutique hotels; it also marked the revitalisation of the Sunset Strip, which had lost some of its celeb luster and rock n' roll credibility during the late '80s and '90s.
Fast forward to present day, more than twenty years later; Sunset Boulevard has evolved from a strip of tired nightclubs and run-down restaurants to a glamorous thoroughfare lined with boutique shops, office buildings, residences and luxury hotels, the newest of which is The West Hollywood Edition, the 10th such Edition Hotel opened by Schrager in partnership with Marriott International.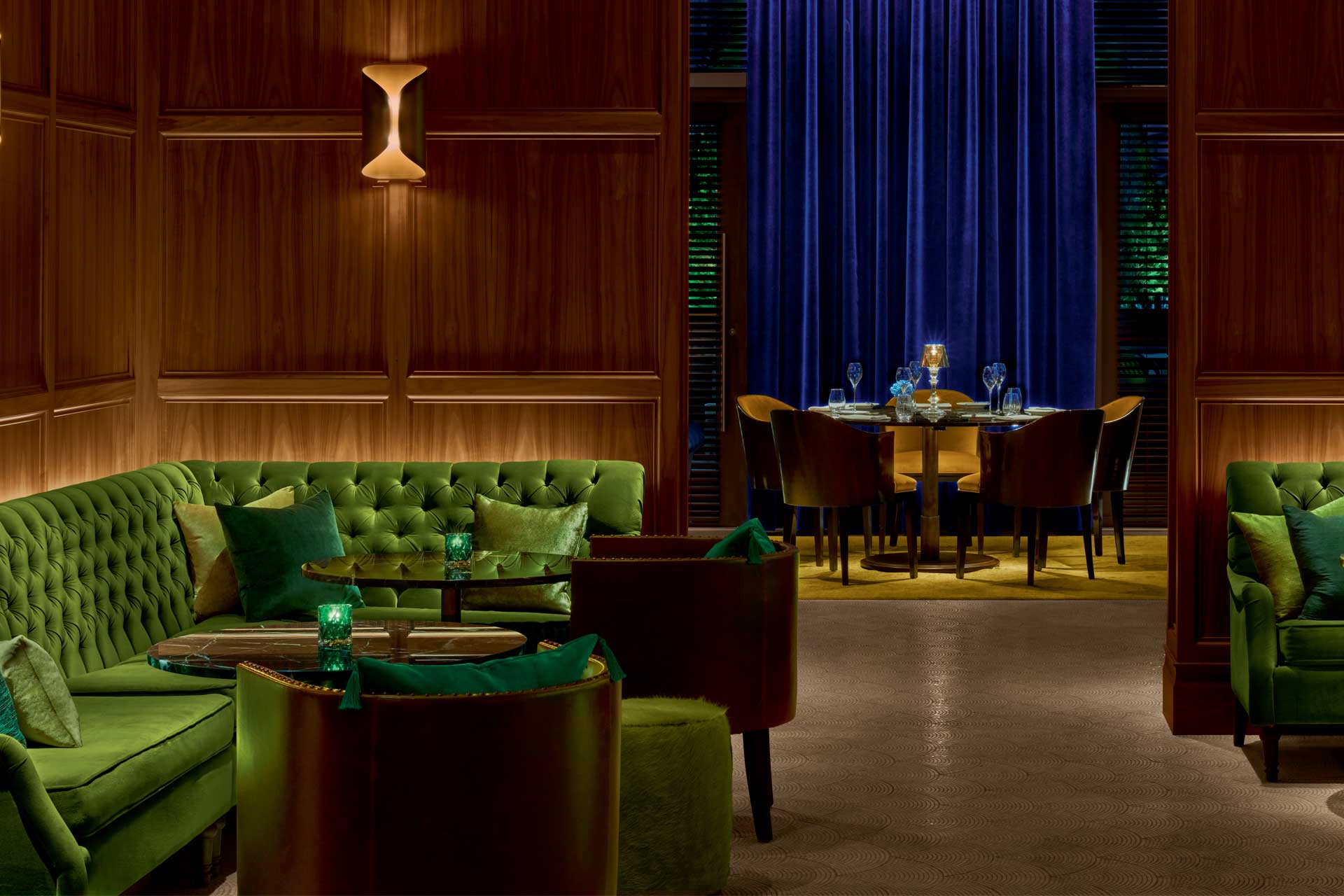 Fraser sits in a corner of the hotel's lobby on a sunny November afternoon, looking out at Edition's signature bar. His company, JF Restaurants, oversees the menus for the hotel's Ardor restaurant, lobby bar and rooftop. "It's actually somewhat serendipitous, coming full circle here with Ian Schrager," Fraser says, a little tired from the previous evening's opening party, which saw Ardor host a dinner for partners and VIPs followed by a media luncheon the next afternoon. 
After his stint at Mondrian, Fraser worked under Thomas Keller at French Laundry in Napa for two years. Later, he moved to Paris, deepening his culinary skills at Taillevent and Maison Blanche. When he moved back to the United States in 2005, he opted for New York, taking the helm at Compass and receiving two stars from The New York Times for his work. By then, he was getting noticed as a serious chef. "I was just a cook until I got to New York," Fraser says. "That's when I rose up to chef, and then started to own restaurants and be an operator as well."
In 2007, Fraser opened his first restaurant, Dovetail, on the city's Upper West Side. Dovetail quickly became a neighbourhood and critic favourite, earning a Michelin star for its inventive vegetarian dishes such as parsnip ribs in tamarind barbeque sauce along with a 'Meatless Mondays' menu. Dovetail earned a Michelin Star for eight consecutive years, showing that a restaurant with vegetarian entrées could be just as elegant and refined as other Michelin contenders.
"I was always trepidatious about coming back to a place where people might be more concerned with which celebrity was in the next booth, rather than the craft that we spent so much time to put on the plate."
While courting success with Dovetail, Fraser expanded his offerings by partnering up with hotelier André Balazs in 2014 to open Narcissa and The Standard Café inside The Standard East Village. Already well-known for his vegetarian tasting menus, Fraser upped the farm-to-table ante by sourcing directly from Balazs' private farm in upstate New York. 
In 2016, Fraser debuted Nix in Greenwich Village, a meat-free restaurant serving vegetarian stand-outs such as Kabocha squash dumplings, shiitake cacio e pepe, and tandoor roasted beets. It quickly earned a Michelin star, noted for its high-quality cooking. Its sleek environs and stellar address in the West Village have also made Nix a popular spot for vegetarians and carnivores alike.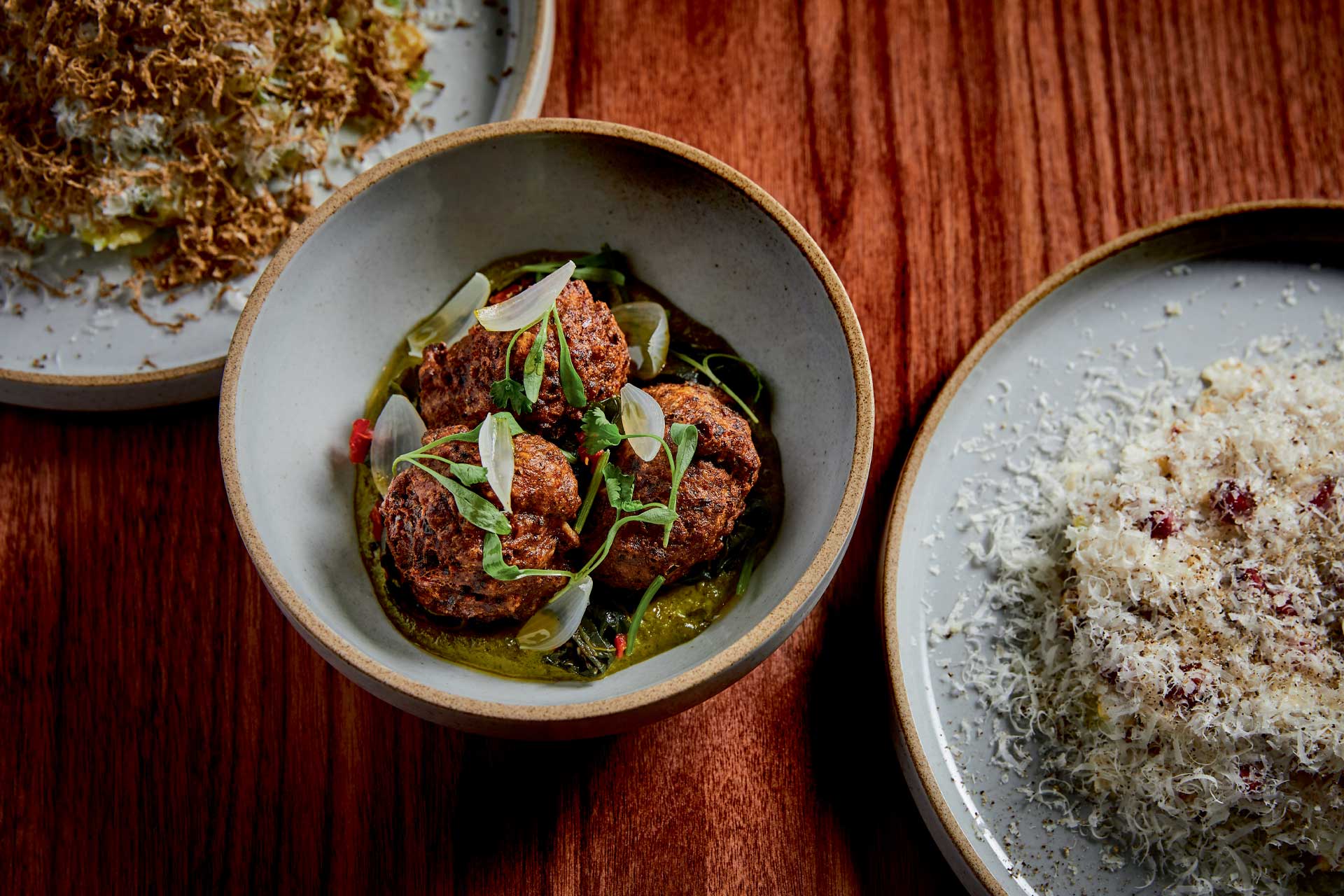 The following year, Fraser opened The Loyal, an American tavern also in the West Village, yet pivoted away from vegetables in favour of elevated pub fare such as Piedmontese burger, Hamachi crudo, and Arctic char. There are vegetables on offer of course, most notably the steam vegetables in a peanut-ginger dressing. By then, Fraser was already consulting with Schrager and Edition Hotels to run the food and beverage at The Times Square Edition. Schrager had sought out Fraser, not just for his rising star, but because his JF Restaurants group had evolved into an experienced culinary operation able to deftly handle a packed restaurant and a stripped-down lounge scene. Fraser had since stepped away from Dovetail and The Standard and when The Times Square Edition opened in early 2019, JF Restaurants had created the menus for the hotel's sultry 701West restaurant, as well as its Lobby Bar, terrace lounge, room service, and Paradise Club – a nightlife and dining cabaret. 701West earned three stars from The New York Times not long after opening.
Once the dust settled in New York, Fraser turned his focus to Ardor at The Edition West Hollywood, his first restaurant in California. A homecoming of sorts, some might say, although Los Angeles' dining scene had undergone a major revolution since he last cooked on the West Coast. 
"When I left LA over 20 years ago, it was more about the scene. The food was kind of secondary," Fraser says. "Now, the food obsession here rivals New York City. In that way, it's a great place to cook for people, but I was always trepidatious about coming back to a place where people might be more concerned with which celebrity was in the next booth, rather than the craft that we spent so much time to put on the plate."
And the restaurant's name, Ardor, was a direct reflection of Fraser's eagerness to return home. "Ardor is a word that I use regularly, even though it's not well-known," he says. "It's this idea of overflowing passion and excitement; it felt appropriate." Ardor anchors the right side of the lobby, accessible from both inside the hotel and out. The space, designed by Ian Schrager Company, is overflowing with giant green plants (yes, they are real) that are stacked by the handful around every table and banquette. At night, it's hard to make out whether you're in West Hollywood or some tropical isle.
"Ardor is a word that I use regularly, even though it's not well-known. It's this idea of overflowing passion and excitement; it felt appropriate."
The furniture nods to mid-century, especially the green velvet-backed chairs in the private dining room, but otherwise, Ardor keeps a simple, modern aesthetic with cream-coloured cushions and black bistro chairs. A bar at the front of the restaurant is a miniature version of the lobby's dramatically lit centrepiece. Its menu is vegetable-heavy; this is, after all, what Fraser is best known for, and what foodies in Los Angeles expect him to deliver. Indeed, Fraser says this restaurant is about coming to the source of his vegetable dishes. A raw cauliflower cacio e pepe kicks off the starters along with tandoor carrots and a farro risotto. Ceviche and salads finish off the smaller offerings while a charcoal grill churns out heftier (and meatier) entrees like lamb cooked under pine, dry aged duck and Japanese wagyu. 
But Fraser also looked outside his tried-and-true items for inspiration. The sweet potato curry entrée was inspired by Night + Market restaurant across the street, where Fraser and team often dined before the hotel opened. "It's just so good. I was like, I have to compete with this guy," Fraser says. "Ours is vegan, which I'm pretty sure theirs isn't, but we have this sort of West Side story of sweet potato dishes going on." The star of the dessert menu is gooseberry phyllo pizza, created by Fraser's longtime pastry chef Sebastian Rouxel, which requires a pre-order and a server to drizzle the 25-year-aged balsamic on top of it at the table.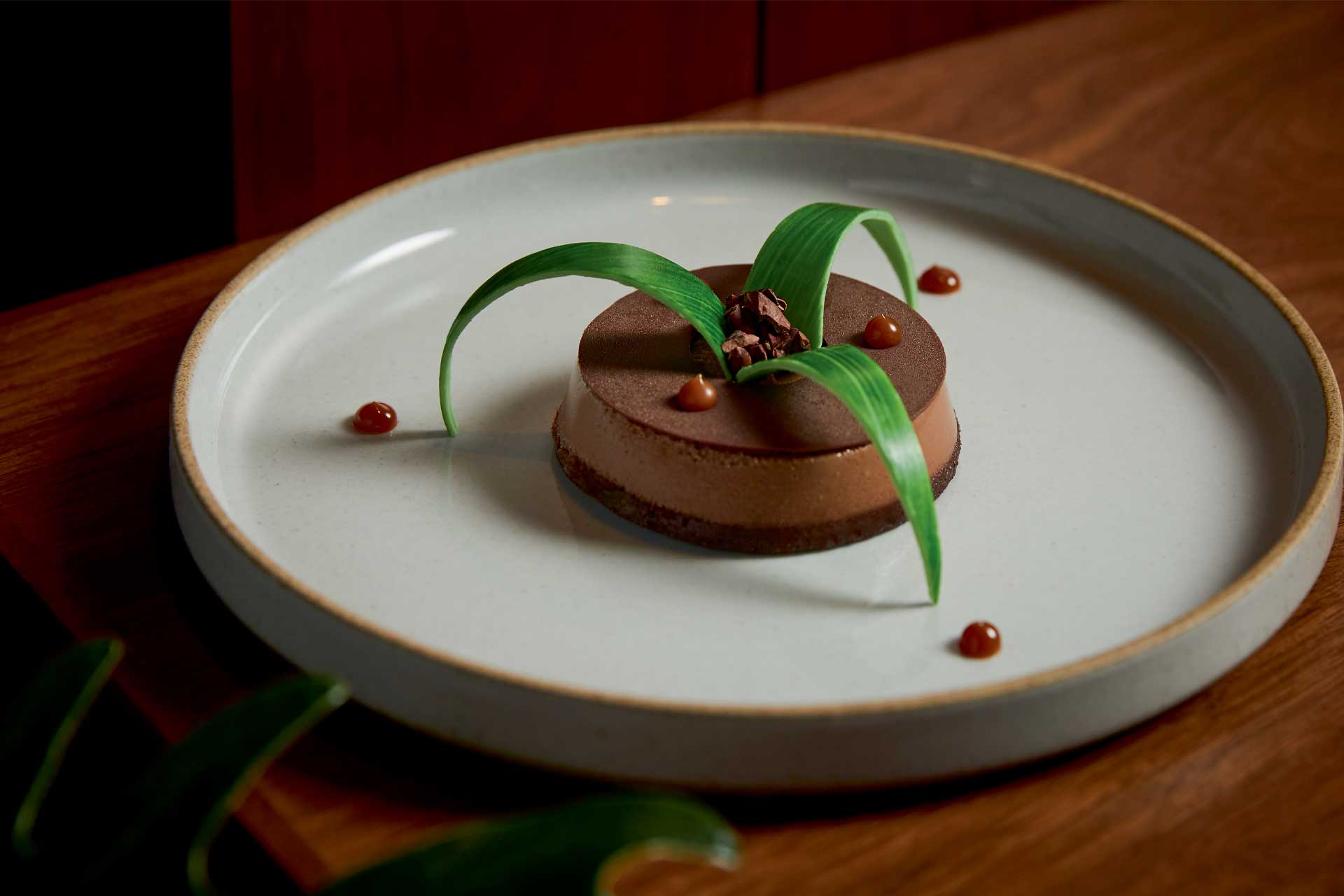 Like 701West, Ardor's dishes are accompanied by a robust wine and cocktail programme, overseen by JF Restaurant's Beverage Director, Amy Racine. Fraser perks up when talking about her wine list, arranged by Mediterranean climates versus region or terroir. "Amy has put together a wine list of Mediterranean climates that happen all over the world," he explains. "The Mediterranean is a place we all love to go in summertime but it's also a climate, a style of climate that deals with the amount of wind and water. I've never seen a list like this before. It's brilliant. And just so right-now."
As an operator of multiple restaurants in two very popular hotels on opposite coasts, Fraser is constantly pushing back against the hotel restaurant stereotype. "The interesting part about being in a hotel restaurant is that it has to be one-part amenity where you're really just feeding people," Fraser says. "You want to get guests food because they're hungry in the morning after a workout or get them a glass of wine because they had a hard day after travelling. And on the other side, you want it to be a brand in itself, and stand for something other than a regular hotel restaurant."
Fraser says his way of standing out is through the style of food he serves. The menus at his restaurants are more than 50% vegetarian, a JF Restaurants rule. Fresh, local and seasonal produce is of course a no-brainer. But while breakfast tends to be the usual egg dishes and pastries, lunch and dinner is where Fraser shines. "We're kind of playing around with this health and wellness undertone," Fraser says of these menus. "And yes, a lot of it is raw. But there's opportunity for sin if you want it." 
After opening his own restaurants and partnering with hoteliers, Fraser's next move is to combine both practices. In early January, JF Restaurants purchased the North Fork Table and Inn on Long Island, due to reopen under his direction this summer. 
CREDITS
Words: Juliana Shallcross
Headline Image: © Liz Clayman
Magazine: Supper 19