The humble magpie has long been tarnished with a reputation for petty larceny, stealing shiny objects from under the noses of their rightful owners at every opportunity. This notoriety can be traced back to at least the start of the 19th century, when French playwrights Théodore Baudouin d'Aubigny and Louis-Charles Caigniez wrote a melodrama entitled La Pie Voleuse, which in turn inspired Italian composer Gioachino Rossini to pen his celebrated opera La Gazza Ladra. Both works, which translate into English as The Thieving Magpie, boast a certain black-and-white bird with a penchant for purloining and generally stirring up mischief.
At Le Collectionneur, the new restaurant inside the grandiose Hotel du Collectionneur in Paris, magpies are everywhere – or at least, artistic works featuring them are. Guests are greeted at the entrance foyer by a sculpture with half a dozen magpies ferrying loot back to their nest, the walls are adorned with framed pictures of the bird, and the menus show one particularly daring scavenger carrying a silver fork in its beak; the latter image also serves as the restaurant's logo.
Andréa Cohen, CEO of The Gate Collection, the luxury hotel group behind the 487-room property, personally oversaw the restaurant's design and the decision to use the magpie as its emblem. "The bird's reputation is to chase and find shiny objects to make their nest, and the nest is the restaurant itself," she explains. "Throughout the restaurant, guests can find all the bird's discoveries, including an assortment of copper, silver and gold tableware in a range of different styles. The logo, in fact, is holding my grandmother's fork." Indeed, the variety is not just limited to the dinnerware and cutlery, since guests dine among sculptures depicting oversized golden feathers and leaves, while beautiful antiques and curios line the walls; Cohen, a passionate art collector, clearly shares the magpie's taste for unearthing eye-catching treasures.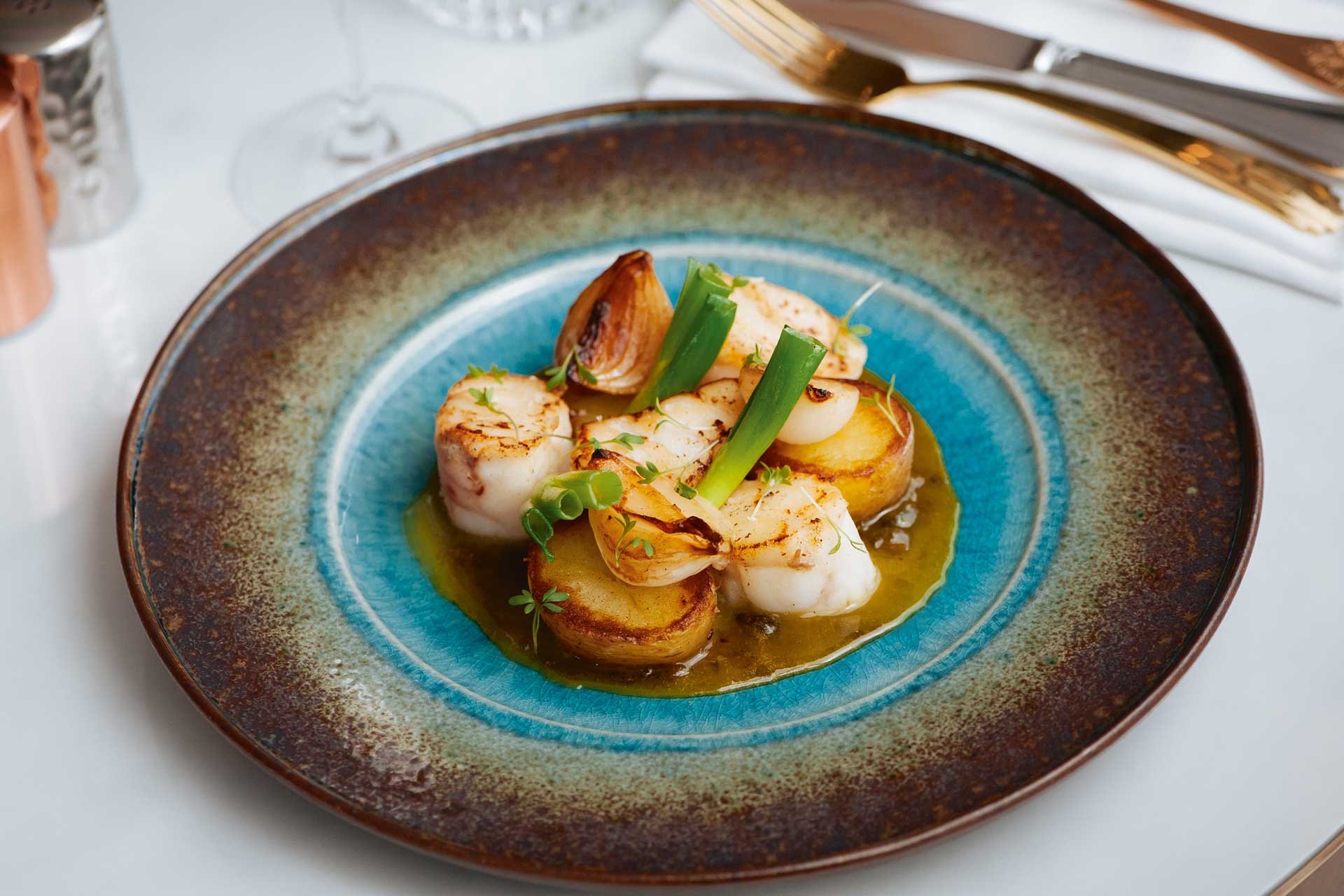 Of course, birds also make guests think of nature, another theme at the very heart of the design concept. The restaurant's most visible manifestation of the natural world sits above diners' heads, an extraordinary ceiling installation featuring interweaving strips of wood in a dramatic representation of a flowing river, brought to life by soft cove lighting. "Our 22-metre ceiling sculpture is made of bleached sycamore and is our most impressive feature because it is made entirely from one piece of wood," says Cohen. "Installing the sculpture, we had to piece it together like a puzzle." Le Collectionneur also cleverly blurs the boundaries between indoors and outdoors (a key trend highlighted at influential trade show EquipHotel) by adopting a light and natural colour palette, subliminally encouraging guests to switch between the 240-cover interior space and the three external terraces, which collectively provide a further 150 covers.
Meanwhile, the venue nods to the Art Deco aesthetic of the building it sits within via a number of visual flourishes, including bold geometric designs on the walls and alabaster panels framing the doors, echoing those featured on the property's façade. This feels especially fitting given that the hotel is located near the former studio of legendary French designer Émile-Jacques Ruhlmann, nicknamed 'the pope of Art Deco', and boasts a design harking back to the great transatlantic liners from the movement's heyday in the 1930s.
For Antoine Corneille, Executive Assistant Manager in charge of F&B at Hotel du Collectionneur, the decision to create such an ambitious restaurant is indicative of the team's philosophy "to surprise and impress", establishing "a place full of new energies with more impact for our guests". This new energy is also evident in the kitchen, where Head Chefs Joël Veyssiere and Nicolas Amelin have developed fruitful relationships with local producers in order to get their hands on the freshest possible ingredients. "Much like the atmosphere, the whole menu has changed," explains Cohen. "Our chefs, Joël and Nicolas, worked together to create contemporary yet traditionally French cuisine, constantly evolving with the seasons."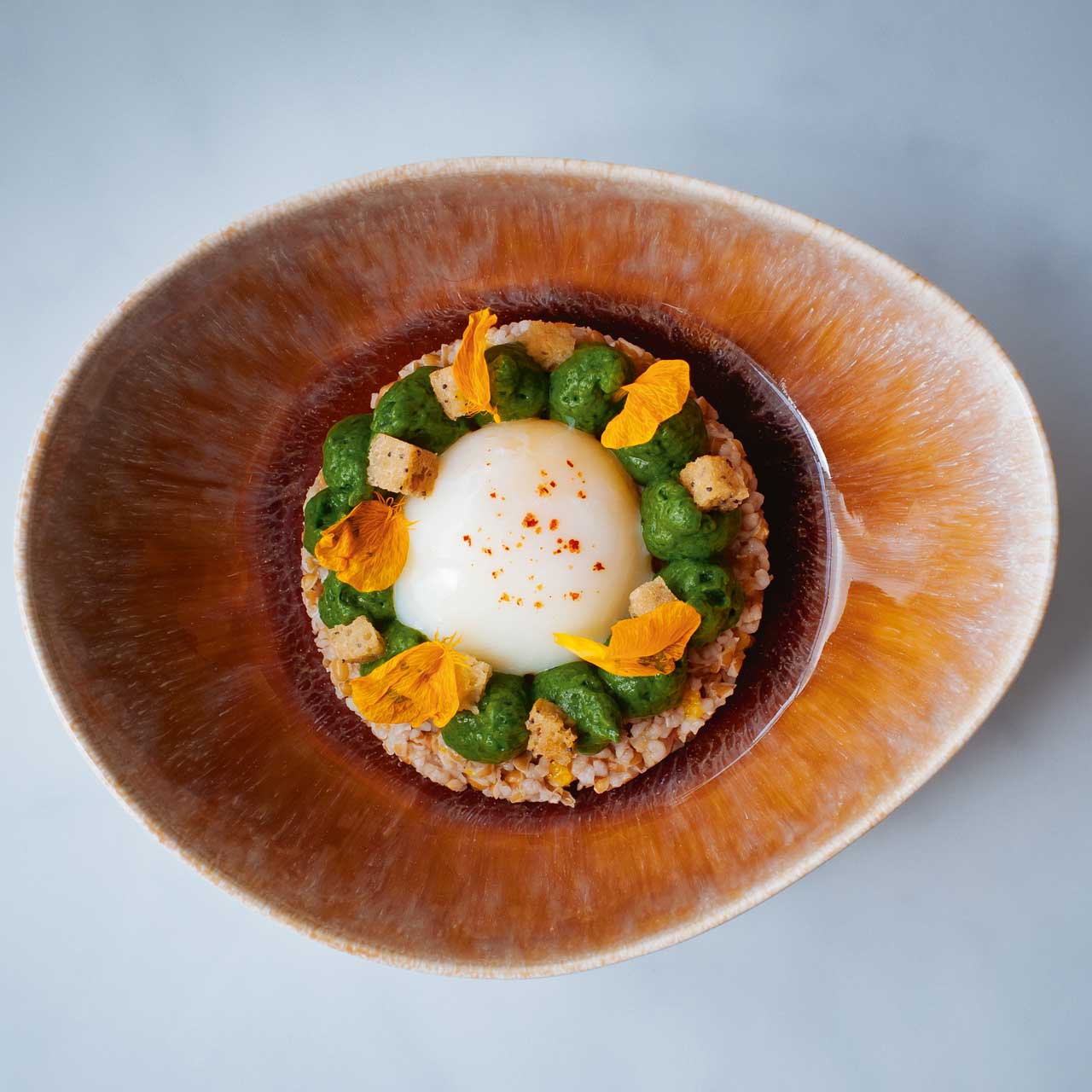 As well as providing breakfast for residents and a full à la carte offering, the restaurant's set menus have also proved hugely popular. Lunch guests can order two courses for €40 or three for €48 six days a week, while on Sundays an €88 brunch buffet features a dazzling array of breads, pastries, 'Seaward' and 'Landward' main dishes, and indulgent cakes to finish. Meanwhile, a €60 tasting menu treats dinner guests to half a dozen highlights from the kitchen; standout items include a melt-in-the-mouth wagyu beef tataki with puréed sweet potato and tart candied kumquats; juicy free-range chicken breast with Thai green curry, vegetables and basmati rice; and a rich chocolate and hazelnut mousse. This being Paris, there is also an extensive drinks menu serving fine French wines split according to region, with the likes of Champagne, Bordeaux, Burgundy, the Loire and the Rhône Valley all well-represented.
The work to transform a space previously housing formal French restaurant Le Safran into Le Collectionneur has certainly been no minor undertaking; the journey from initial idea to opening took 18 months and involved an investment of approximately €10 million, according to Corneille, with everything from concept and interiors to menus and tableware changing in the process. "We had 250 workers physically present throughout the project from more than 20 different countries," adds Cohen. "It was an amazing challenge to coordinate all the work and create such a fantastic result."
The hotel currently generates around a third of its revenues from F&B, but Corneille is optimistic that the new restaurant's arrival will help drive up this contribution in the coming years. His hopes of realising that ambition are likely to receive a further boost when work completes on a scheme to transform the adjoining Purple Bar into a dedicated bar for Le Collectionneur in early 2019, establishing a common thread between the two venues and potentially offering more cross-selling opportunities. For now, however, the team is revelling in the early success of the restaurant, which has seen locals and international guests alike flocking like magpies to unearth their own little treasures on the menu. Corneille concludes: "It completely represents the spirit we wanted to achieve: a modern and innovative yet sophisticated Parisian destination, created for clients looking for a gastronomic experience as well as an architectural and design discovery."
IN A BITE
Covers: 240 (indoor) and 150 (outdoor)
Owner: The Gate Collection
Architecture: Edouard Cohen, Alexandre Danan
Interior Design: Andréa Cohen
Head Chefs: Joël Veyssière, Nicolas Amelin
F&B Director: Zina Duthen
Head Bartender: Ivo Correia-Rocha
Restaurant Manager: Jean-Roch Carniel
Lighting: Ginger & Jagger
Graphic Design and Branding: GBH
Uniform Design: The Kooples
www.lecollectionneur.fr
CREDITS
Words: Richard Frost
Photography: © Maelle Saliou (unless otherwise stated)
Headline Image: © Jérôme Galland
Magazine: Supper 13