Chef Nobu Matsuhisa and his fellow stakeholders lift the lid on growing the Nobu brand from a single restaurant into a global hospitality empire.
I've been rushing people off the phone all week with the line "got to go – Robert De Niro's waiting." And he is. I've flown to Las Vegas to meet the Oscar-winning actor, celebrity chef Nobu Matsuhisa and entrepreneur Meir Teper. They are the founders of Nobu Restaurants, which now has dozens of sites around the world, and the rapidly growing Nobu Hotel chain. Nobu Hotel at Caesars Palace was the first, and I'm here for its fifth birthday.
The Nobu story began about 30 years ago when De Niro discovered a small but cool eatery in LA called Matsuhisa, whose Chef-Patron was one Nobu Matsuhisa. It was the Japanese sushi chef's first restaurant in Tinseltown, having previously honed his craft in Alaska and South America.
De Niro became a regular and decided he'd like a similar restaurant in New York, so he brought in his friend Meir Teper, a fashion impresario and film producer, to help make the dream a reality. "We were friends first," says Teper, recalling the origins of his relationship with the Hollywood star. "I worked with him on movies a couple of times, but I met Bob through another producer. We became friends and started travelling together. If he was going out on the road for promo or location scouting, he liked me to join him."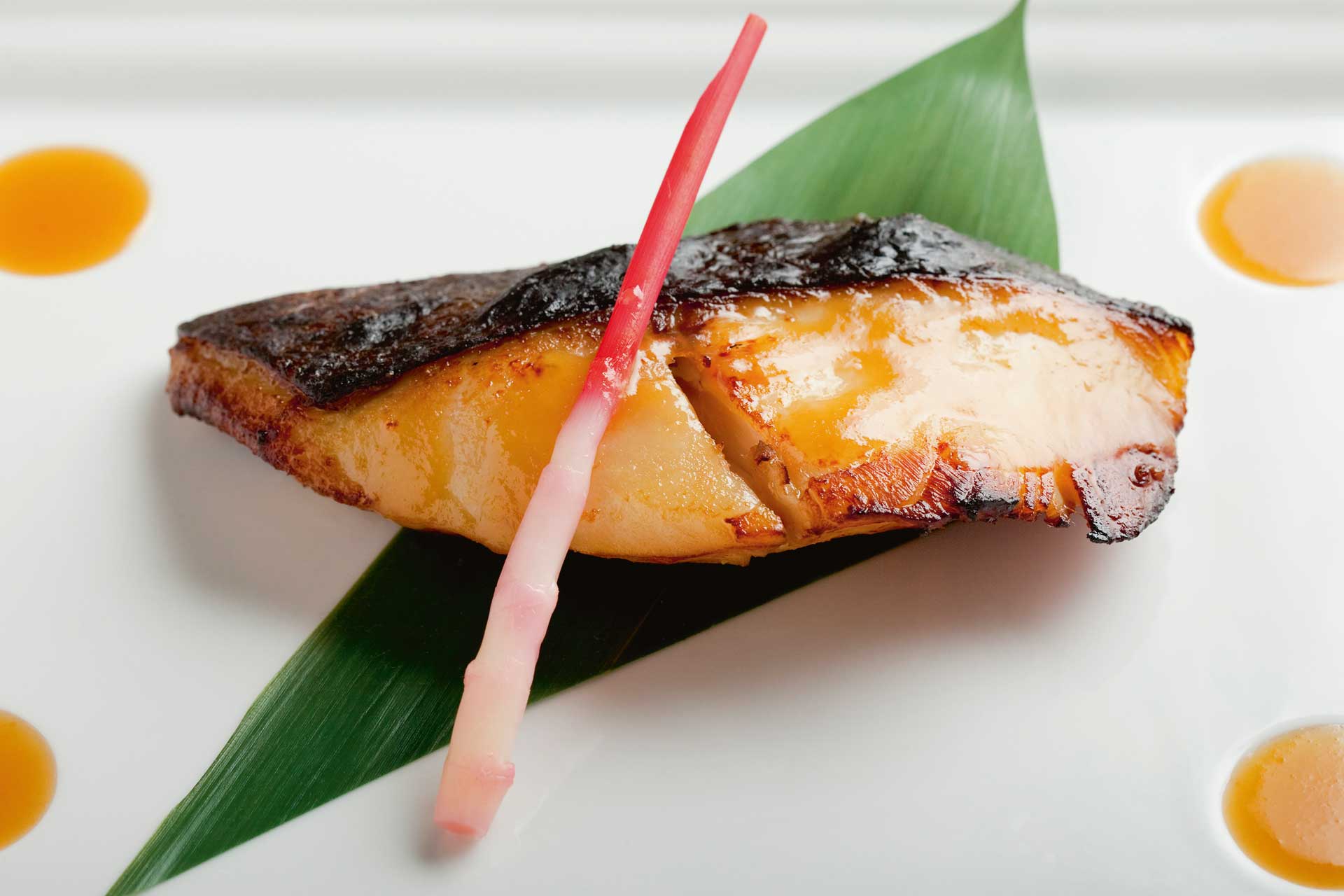 Teper is elegant and smells impeccably laundered. You see their commonality: they like analysing details from food and bed linen to places and cultures. They can go on forever about these things, and they can also be quiet with one another.
De Niro, Teper and Matsuhisa call themselves the stakeholders – it's almost a movie title. That says it all. They're not controllers or CEOs. Stakeholders is where it's at. They've put in the money, the time, the skill. Teper remembers: "Bob brought me to Matsuhisa, saying: 'I've found a nice Japanese restaurant, we should have dinner there.'" Accepting the invitation, Teper found himself in a small establishment where the chef not only cooked for his customers, but chatted to them too, and the trio soon built up a good rapport. But it would be a few more years before Matsuhisa finally agreed to team up with them professionally; the first Nobu restaurant opened in New York in 1994.
"After New York, we were so successful, people started saying, 'can we have Nobu London? Can we have Nobu Vegas?' but Nobu's a chef and Robert's an actor," Teper continues. "I was the only businessperson in the group, I understood how to negotiate, how to make the deal." Gradually, his interests in film and fashion disappeared: "I'm so busy with Nobu and I put so much time into it, everything else has gone away."
At the party later on, De Niro, Matsuhisa, Teper and Trevor Horwell, CEO of Nobu Hospitality, sit together in the rooftop penthouse suite. Chefs dressed in white are making sushi. Servers are topping up champagne and lychee martinis. Teper and De Niro watch everything as if it's on a screen, as if they're in a movie of their own.
The party is filled with casino high-rollers, those who have won and lost millions, and deserve a bit of caviar on their sushi. There is no VIP area, no silver cord, yet the stakeholders keep to themselves. De Niro looks content, approachable, but no-one does approach him.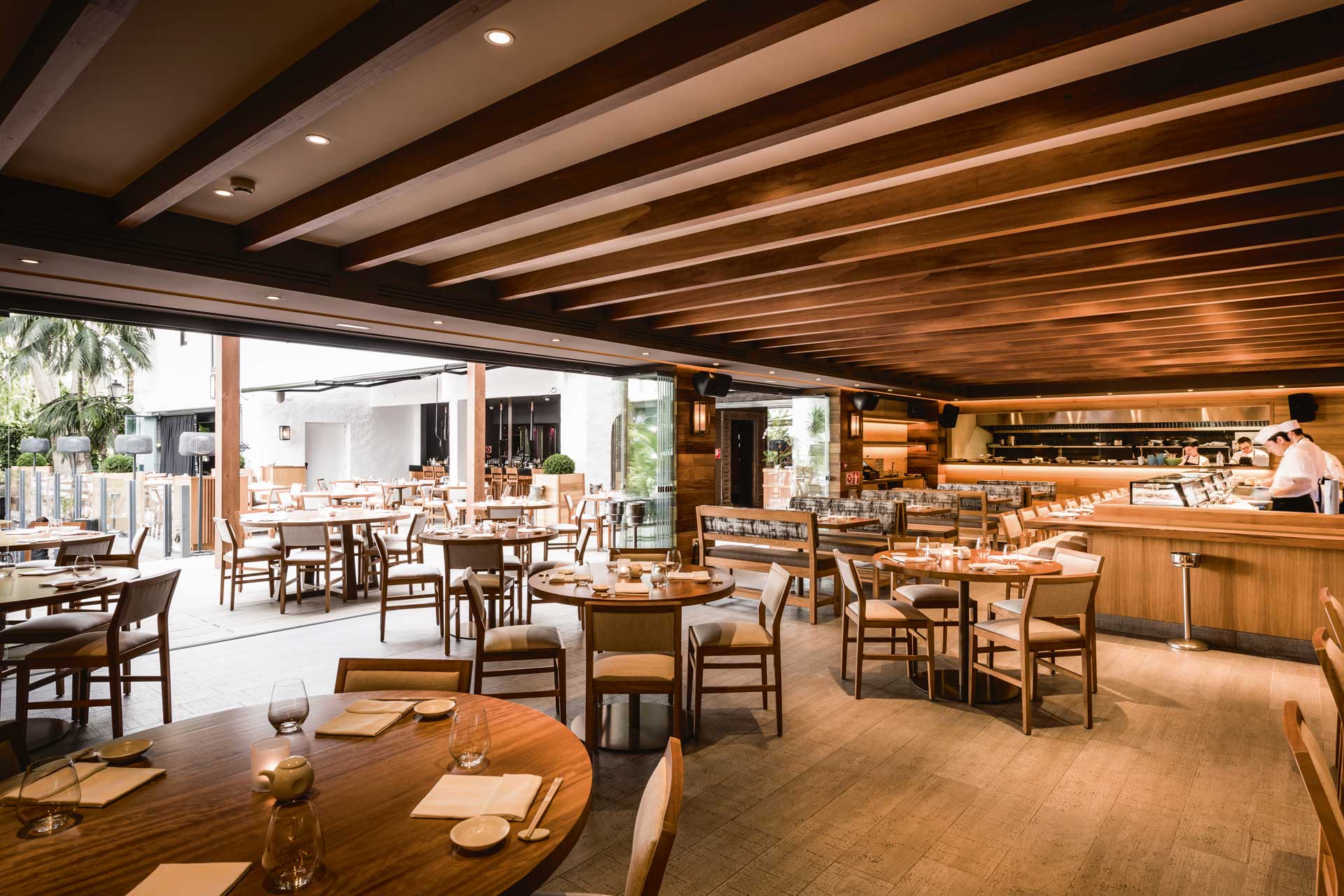 We go to a different suite for our interview and he is extremely courteous, accommodating even. Where would I like him to sit? Opposite or beside? Sofa or chair? If he was a Nobu dish, I ask, what would he be? "I might be the artichoke salad," he replies. I was rather hoping to be the artichoke salad myself, I joke – soft and creamy on the inside, crispy on the outside. "Ok," he says without a fight. "I guess I'd be a big fish. The cod." The black cod with the sweet miso on the side that you don't discover straight away? "Yeah."
Of course, it's hard to overstate the impact of Nobu's clever fusion of Japanese and Peruvian gastronomy on the culinary world. "Japanese cuisine is very strong these days in New York, and maybe one of the reasons is Nobu," ponders De Niro. "I think we really started something. If somebody's been in the door once and it's no good, they don't come back, but with Nobu, they come back."
De Niro discovered Matsuhisa, so to speak. From restaurants, they graduated to hotels. It wasn't a plan, it just sort of happened. "I thought we owed it to ourselves," explains De Niro. "Let's do our own thing. It felt good to open a hotel – a Nobu hotel with a Nobu restaurant in it. It all happened simultaneously. Meir started seriously thinking of doing the Nobu hotel here in Caesars Palace. He came in on the Tribeca Grill [another of De Niro's restaurants in New York] – when I needed partners for Nobu, he was the only one that I had."
Today, Nobu Hotels has grown to encompass sites around the world, including Malibu, Miami Beach, Los Cabos in Mexico, Shoreditch in London, Marbella, Ibiza Bay and Manila in the Philippines, with further properties planned in the likes of Chicago, Atlanta, São Paolo, Warsaw, Riyadh and Tel Aviv. Last year, the brand reported it was on track to have 20 hotels by 2020.
All of which begs the question, how does De Niro balance the demands of Nobu's rapid expansion with his acting career? How does he compartmentalise? "I'm not doing what they do," he answers. "I'm here when they need me. We always ask each other for their input, and I'm front and centre when needed."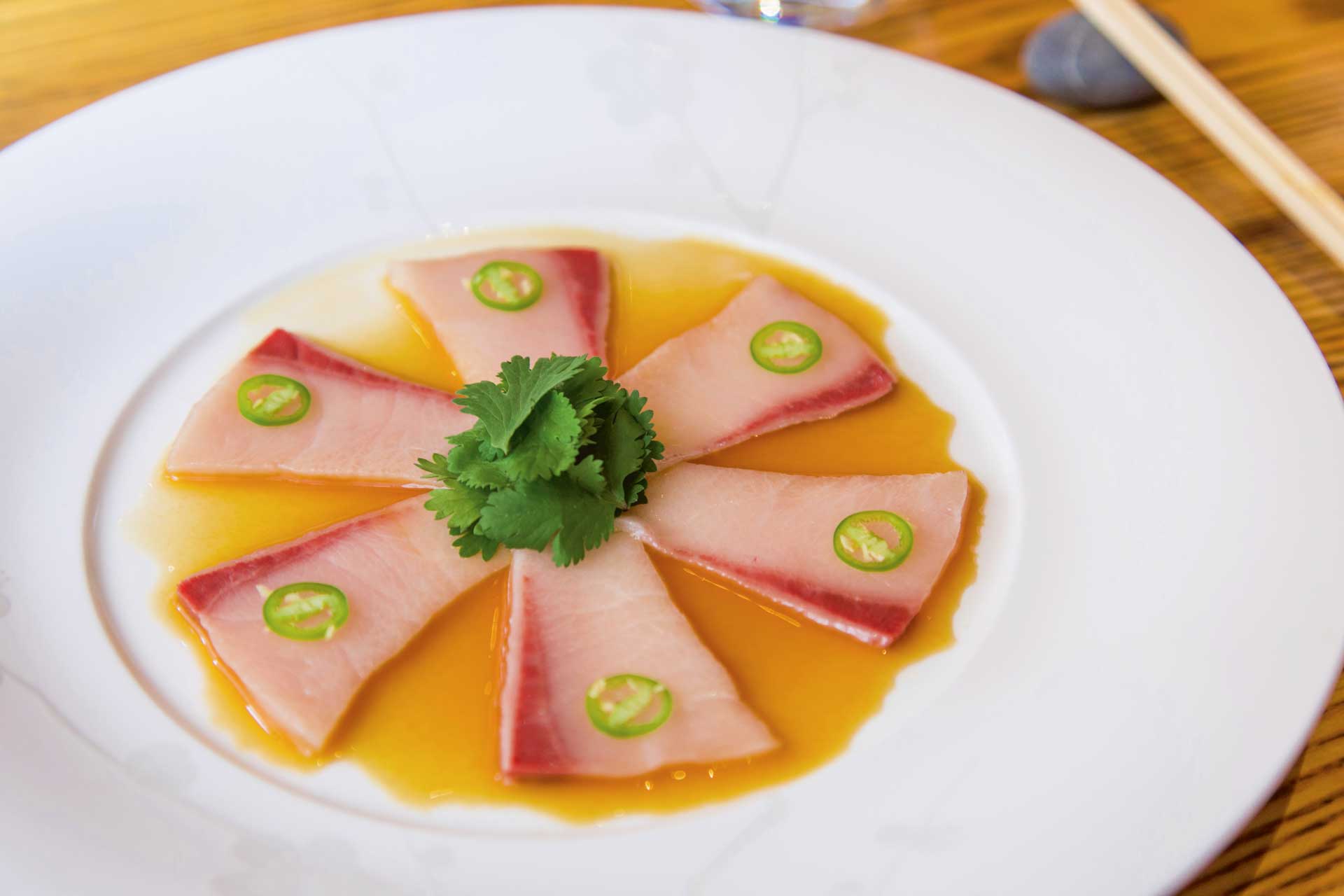 De Niro doesn't do the deals like Meir does, he's the metaphor for the brand. In the olden days, he threw himself into roles very intensely, and there was not much space for anything else. "These days, we have meetings on set if it's not a tough day," he reveals. "Sometimes I'm waiting around a lot, so we sit in my camper. You need to get your mind off things, it's a welcome distraction."
Incidentally, De Niro has worked out I have trouble saying Nobu's last name. I'm not really sure how he spotted this, but I find it endearing. We all like to be known. He tries to teach it to me over and over again as if I'm a baby learning to speak.
When he's satisfied, I tell him the first time I went to Matsuhisa, Kelly Osbourne took me. She said it was a family restaurant that she'd grown up in. I can't remember what I ate; he responds, "I had the cod and that told me right away, this guy is really special." Is he good at making instant assessments of people? He nods. "I like him," he adds. "He's low-key and I knew that there is no way this restaurant wouldn't work in New York."
Speaking of which, Matsuhisa is waiting for me, and De Niro asks if he can stay while we talk about the fusion cuisine that has helped make him a household name. The film star's charmingly concerned for my jetlag, whereas the chef thinks I've just had one too many cocktails.
When I ask Matsuhisa to tell me how he invented his signature dish of miso black cod, he shrugs. "It's a very old Japanese style, but I made it in a different way," he says. "In the beginning, I was looking for a nice but cheap product. I found frozen black cod at 25 cents a pound, though I couldn't serve it as sashimi because it's frozen. And I blended the traditional miso sauce with a sugar marinade because I like sweet sauces."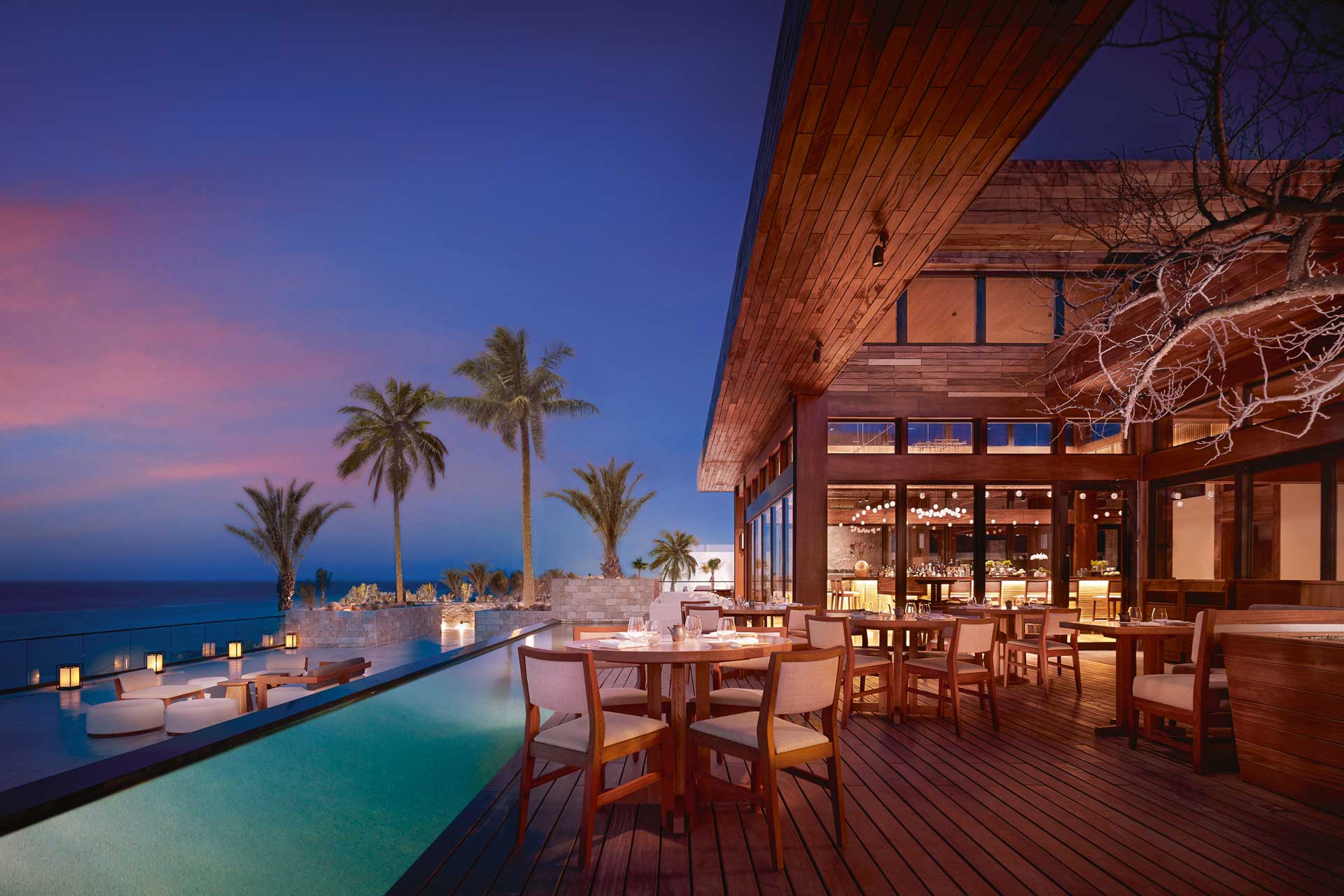 In every Nobu restaurant, waiters are imbued with an uncanny ability to assess diners, and suggest exactly what they might want to order. "My philosophy is that I like to see customers eating with a smile and laughing," Matsuhisa explains. "So I get to know what people like, and what makes them smile. Hotels are the same concept, but the operation is much bigger. People come because they want to eat good food and enjoy good service, have a good bed and feel comfortable."
Horwell, the British CEO, is last to join us; a vibrant personality, he previously worked for the likes of Hard Rock International, Como Group and Hyatt Hotels Corporation. "When we thought about going into hotels eight years ago, we were apprehensive because we already had a great business, which was running incredible numbers," he says, recalling the discussions they had about branching out into accommodation. "Some of the restaurants would do 200,000 covers a year, and each cheque was about US$120. If you have these numbers, you think, why go into hotels?
"It was really because we didn't want to put a restaurant in every city of the world, which commoditises the brand. If you go into a secondary city, you might not get the volume, you might be spending too much on the ones that aren't doing well. We didn't want to go into secondary cities, so we thought about doing hotels. We also had a lot of customers, three million going through the doors of Nobu, so why not get them to stay? For instance, there was a Nobu restaurant in Malibu before there was a hotel."
Nobu Ryokan Malibu may well be the most beautiful hotel on the planet; with only sixteen rooms, it's the place for the celebrity staycation. "The Nobu restaurant in that hotel is still doing the same numbers, in fact better, than 20 years ago," remarks Horwell. "That's longevity. To me, that's timeless."
But aren't they worried about diluting the brand? "We don't like to be predictable," he says. "We have different designers, the one in Shoreditch has won major design awards. The menus have some things that are the same, but each chef has created local specialities."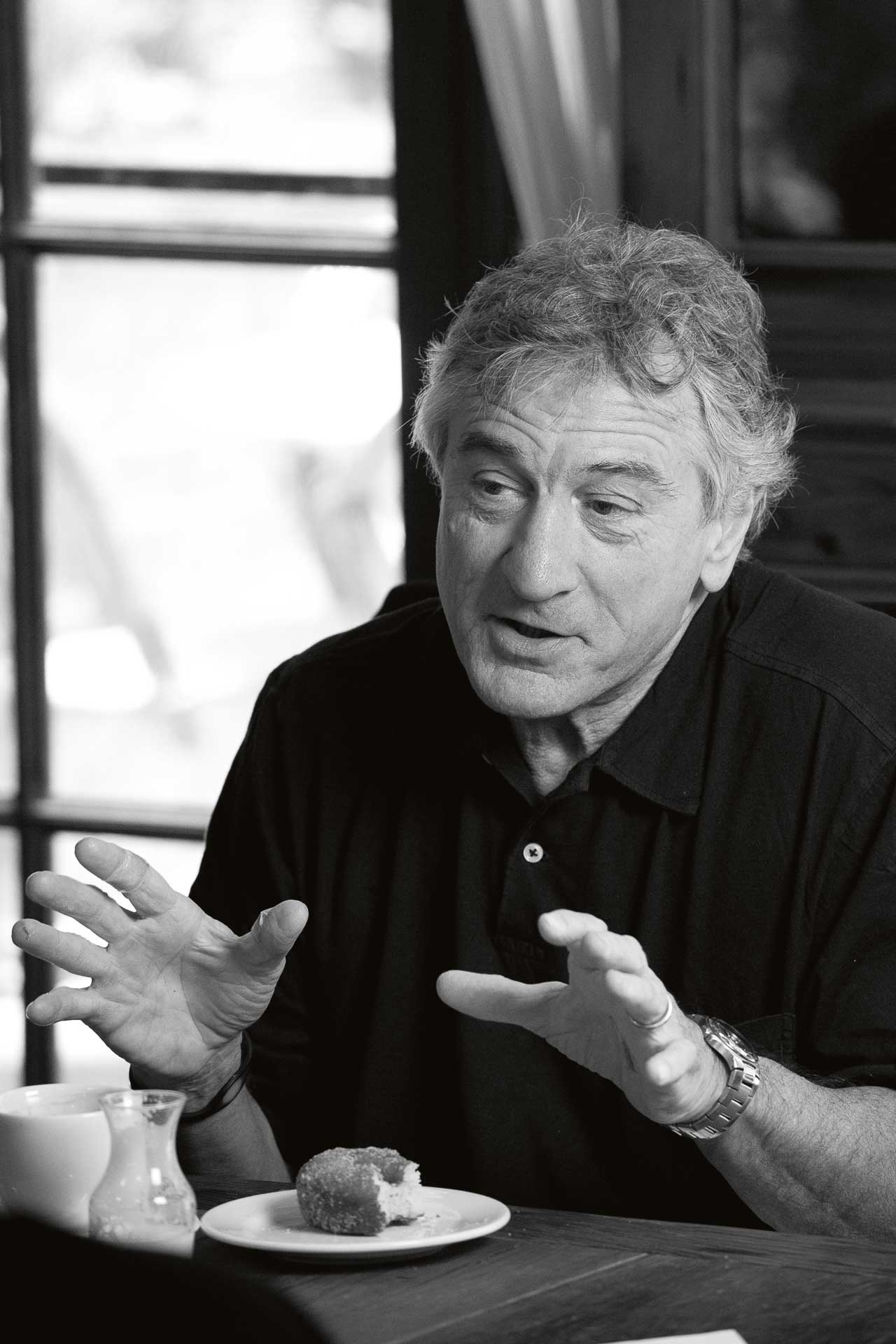 Now Matsuhisa rejoins the conversation, and it soon becomes apparent that he doesn't really get me, and certainly doesn't get my jokes. De Niro is curious to watch this play out. The tension builds further as Matsuhisa gets more and more frustrated that I can't follow his recipe for miso black cod.
"Why does everyone like their mother's food?" he asks. "Because the mother cooks for the kids with heart. I'm a chef now, but I don't ever want to cook without heart, without passion. It's about making people happy." Was his mother a good cook? "Oh yes. She would always be asking what I'd want to eat tonight, tomorrow. Always with heart."
I wonder if this is his big secret. Was Matsuhisa inspired to create a successful hospitality empire because he had a mother who cooked from the heart? I ask De Niro if his mother was a cook. "Not great." He sees where this is going, more possible conflict with Nobu. "Get some sleep."
CREDITS
Words: Chrissy Iley
Magazine: Supper 15