Having set London's food scene alight at Chiltern Firehouse, Portuguese chef Nuno Mendes now plans to dazzle diners in his homeland, writes Ayesha Khan.
Following a stranger at 10pm down a dark alley in Lisbon's Bairro Alto – notorious even amongst city natives – may not sound like a great idea, but that's precisely what's involved in the run-up to my first meeting with bohemian Portuguese chef Nuno Mendes. And truth be told, Bairro Alto is now gentrified to the nines, the dark alley is just the service entrance for the soon-to-reopen Bairro Alto Hotel, a fancy member of The Leading Hotels of the World collection, and the seemingly late hour is actually nothing out of the ordinary for the City of Light at the height of summer.
Nevertheless, Mendes still has a rebellious twinkle in his eye and tattoos to match. He also has some serious culinary cred under his belt (his tenure in the US lasted more than a decade, and he worked with the likes of Jean-Georges Vongerichten, Rocco DiSpirito and Wolfgang Puck) and, having proved his mettle as the founding chef at two London powerhouses, Viajante and Chiltern Firehouse, he is now crafting the culinary narrative at Lisbon's hottest hotel refurb.
After earning his stripes with the who's who of chefs in the States in his formative years (and not forgetting a stint at molecular mecca El Bulli in Catalonia), Mendes originally moved to London to open an inconspicuous Hoxton eatery where he'd be free to "crank up the music and just cook." Bacchus, which sprang up in the unlikely surroundings of a tired old boozer, fused everything that the ambitious chef had learnt and, as he freely admits, was somewhat "rough around the edges". The menu featured six or 12 courses "plus snacks" – fitting for its informal pub roots – but rather than being a traditional gastropub, Bacchus was more like bistronomy, according to the maverick talent behind the stoves. On any given day, this might translate into creative dishes like 'Oysters and Onions Old and New', 'Umami: From the Mountain to the Sea. Memories of San Sebastián', or something entirely different altogether.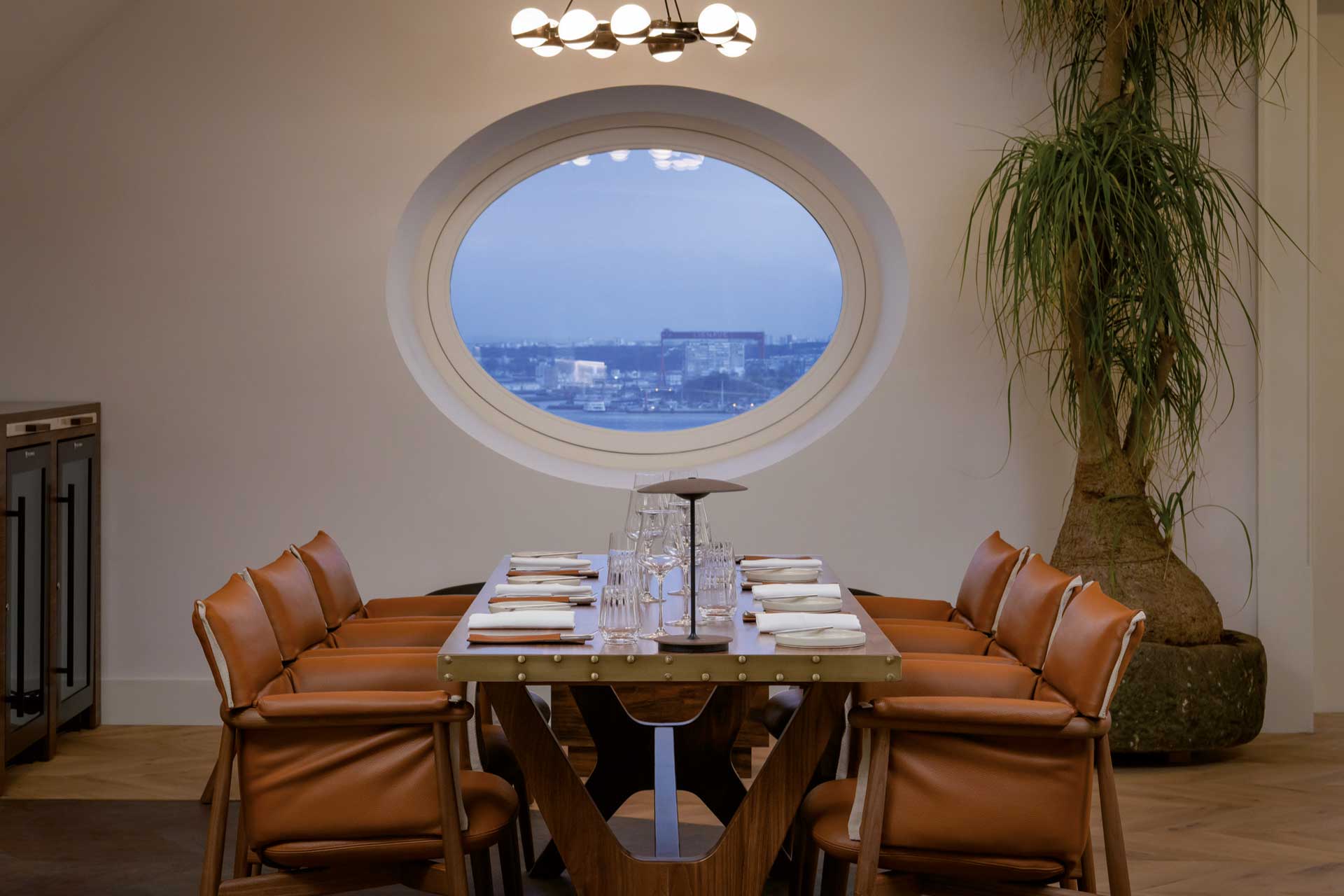 Invigorated by the cult appeal of Bacchus, Mendes turned his attention to starting up The Loft Project, an admittedly "bonkers idea" involving a clandestine supper club in his own home where he, or a visiting chef friend, would cook for a group of trusting patrons. "You'd send an email, deposit money into my account and then show up," he recalls. "It was a completely independent project, we didn't borrow money from anyone, and people like Magnus Nilsson, David Pynt and even the guys from Noma cooked there. It was a home environment and a little bit punk rock, the mandate was just to go crazy. I wanted to break all boundaries and ideas of formality."
Although The Loft Project has long since shuttered, Mendes still exercises his culinary freedom at Mãos, set atop a hip clothing store in Shoreditch. There's a communal table for 16, and very little else in the space, but Mendes and his chef-partner Eddie Pellicano make regular appearances, chatting to patrons as they slice, dice and portion out 14 perfect courses.
"We designed a business the way we wanted it, and not a business built for Michelin like many other chefs do."
Soon after The Loft Project, Mendes was presented with an exciting opportunity to really make a name for himself at Town Hall Hotel in Bethnal Green. He duly rose to the challenge by opening Viajante, an introspective restaurant named after the Portuguese word for traveller (and his own nickname among friends). Although the venue's exciting culinary offer was rooted in his Portuguese heritage, every now and then he also went off-programme to showcase the international flavours he encountered overseas. So, spicy chicken confit sat in a crisped chicken skin 'sandwich', paired with an eggplant and soy milk parfait, harking back to his time in Thailand. And then there was his endless experimentation with milk, rather fitting for a chef who grew up with a dairy farm in the family; a perfect case in point being an innovative milk skin and sour milk creation simply named 'milk' – one of his favourites from the era.
Viajante earned a Michelin star in its first year of operation – an extraordinary achievement for any chef, but something that carried extra-special meaning for Mendes. "Not just because of the award itself, but also because we did it our way; we designed a business the way we wanted it, and not a business built for Michelin like many other chefs do," he explains. But the honour was bittersweet for its proud recipient because, soon after, he lost his father and both grandparents – three of the most important people in his life, all of whom helped lay the groundwork for his interest in food.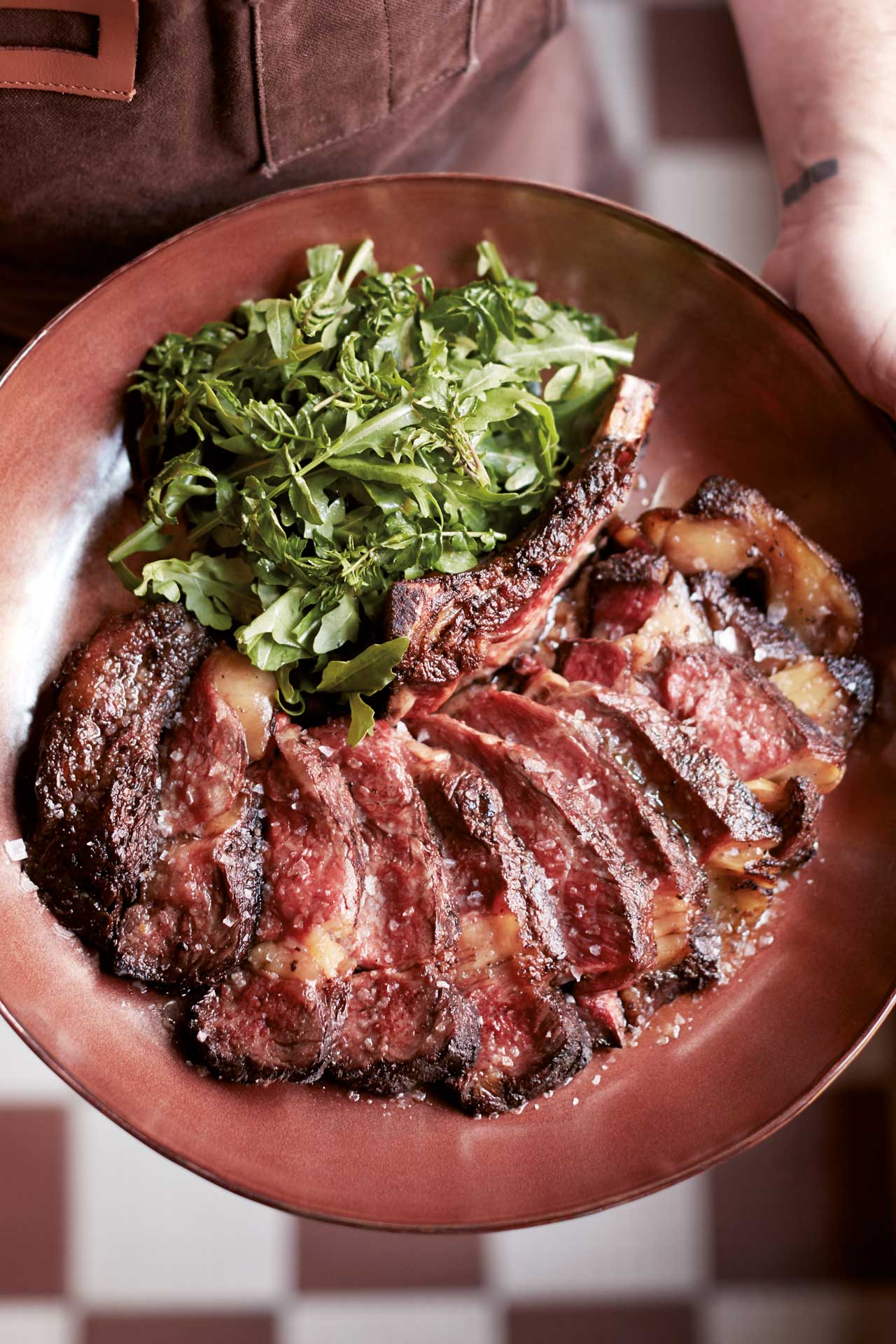 Mendes' accolades and growing cooking prowess then caught the eye of renowned American hotelier André Balazs, who was set to embark on his first UK property, Chiltern Firehouse; he recollects a walk from the hotel's Baker Street environs to The Connaught that sealed the deal. "That project was so much fun," he says. "The layers that we managed to add were all so well-curated – everything from glasses to cutlery. I spent 15 years in North America, and I wanted to capture the great North American pantry." The wildly successful hotel restaurant is now a fixture in Marylebone's dynamic food scene, serving up his distinctive twist on classics like steak tartare and Caesar salad, and favourites like monkfish smoked over pine with barley miso and fennel, and crab doughnuts.
Despite the decidedly anti-establishment leanings, the chef's view of hotel F&B may surprise. "I love hotels," he says emphatically. "Most of my projects have been in hotels – even in my formative years, I worked at Trump International Hotel in New York. I like the idea of offering an experience that goes on beyond the two-hour slot at the table. You can really do something fun; you can amuse people for 24 hours or more."    
"I am so inspired by Portuguese ingredients and recipes… Rather than trying to show the world Lisbon, we want to show Lisbon to the world."
And that brings us back to Lisbon. It is now 11pm on the eve of Bairro Alto Hotel's opening and Mendes is settled on a mid-century chair at Mezzanine, the property's soon-to-be-bustling lobby lounge, beaming with excitement – you get the sense that it feels good to be home. As Creative Director of all the hotel's F&B outlets, he now has a greater role than ever before on a hospitality project, but it doesn't seem to faze him at all. "I was born and raised here," he muses. "We used to have a farm in Alentejo many years ago. The food of the Alentejo is probably some of my favourite in the world, it's peasant food. I am so inspired by Portuguese ingredients and recipes. The coast, the Azores, the Douro Valley, the microclimates you have here are incredible, yet for years not a lot of chefs in Lisbon were serving Portuguese food, it was all about Spanish and French food. Rather than trying to show the world Lisbon, we want to show Lisbon to the world."
Mendes certainly has no intention of falling into the same trap, and a desire to celebrate the very best of what Portugal has to offer underpins the culinary ethos at the hotel's signature restaurant Bahr. The design, executed by homegrown design firm The Studio, melds gritty metals and industrial materials that recall the rough-and-ready nature of this neighbourhood's past with sleek marble and warm woods. Modern barrel vaults in the main dining room set the stage for an impressive open kitchen where an all-Portuguese brigade will interact with guests and, as Mendes has always sought to, eliminate the boundary between diner and chef. "If you capture something at a less formal level, it becomes more democratic and more part of the life of the city," he explains. Meanwhile, plentiful greenery reminds guests of Lisbon's unmistakable seaside vacation vibe; Terraço Bahr, the hotel's once-iconic rooftop, has also been restored to its former glory. Rooftops are all the rage in Lisbon, so Mendes' light bites and the clever cocktail menu on offer here look like they could well slot in perfectly.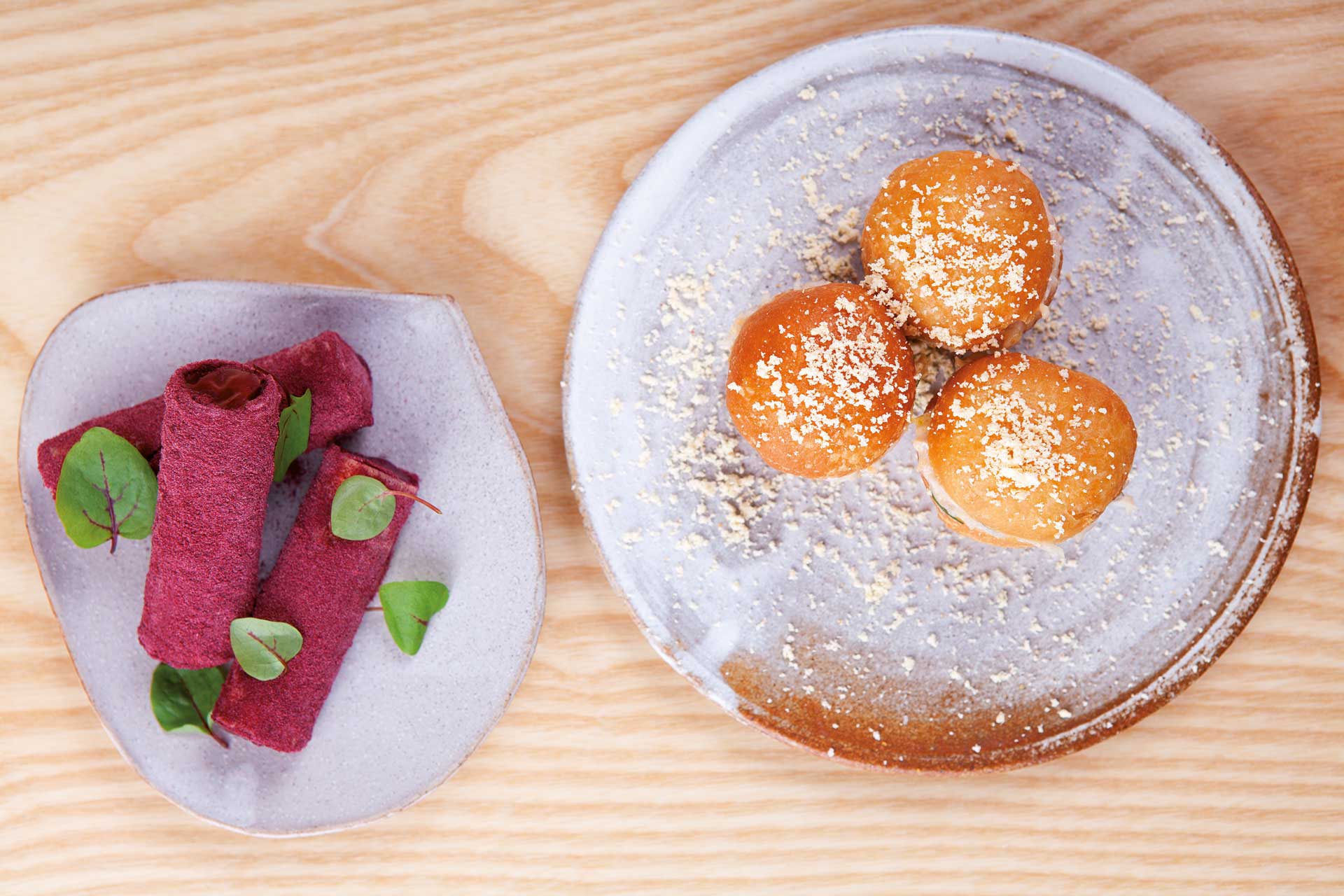 Moving down to ground level, Bar 18.68 is an annex to the hotel located across the square that is, serendipitously, set in a former firehouse à la Chiltern (its name recalls the year the volunteer station, the oldest in the country, was founded). "We wanted to do a street-facing bohemian bar, open from 6pm-2am," explains Mendes. "It'll have one counter with two bartenders and two chefs, and serve finger foods and snacks. It'll be a destination that you can go to three nights a week."
"I like the idea of offering an experience that goes on beyond the two-hour slot at the table. You can really do something fun; you can amuse people for 24 hours or more."
So what is next for this most experimental, itinerant and democratic of chefs? "My head is always going 100 miles-an-hour," he confesses. Away from Chiltern Firehouse and Bairro Alto Hotel, Mendes has long been fascinated by Portugal's colonies around the world, and specifically their distinctive gastronomic identities. "I love Goan cuisine, I love Malaysian cuisine, I love Macanese cuisine," he reveals. "And I am fascinated by the connection between those cuisines and ours." One thing is for sure – whatever his next project is, it will not be anything like what he has done in the past (because that would just make him "bored") or too highbrow (he visibly cringes when recalling suited patrons visiting former restaurants he worked in). "If I adopted a cookie cutter-type approach, I would say you have this concept, roll it out ten times, but that's not me," he reflects. "Who knows, maybe I'll open a really cool Goan restaurant."
As I head back into the dark alley, the square outside is only just getting started, and I'm off to explore Lisbon's street-side grill joints, pastelerías and late-night bars, while Mendes puts the finishing touches on those ambitions plans to show his compatriots just how far he has come.
CREDITS
Words: Ayesha Khan