A new supper club by the team behind Parker's Tavern, part of the prestigious University Arms, aims to draw attention to the growing issue of food waste, writes Richard Frost.
It is something of an open secret in hospitality circles that many hotels, particularly those towards the boutique and luxury end of the spectrum, generate an inordinate amount of food waste. Creating an environment in which guests want for nothing can have major knock-on effects for the kitchen, with management traditionally expecting chefs to keep enough produce onsite to be able to rustle up whatever the paying customer desires at a moment's notice. Yet if the orders fail to materialise, and the property's F&B venues are not run on sustainable principles, these ingredients can all too often end up in the bin. And this is without even taking into consideration those ill-fated products that most professional establishments would turn down in the first place, like overripe fruits or wonky vegetables.
At Parker's Tavern, the catch-all brand behind the F&B operation at Cambridge's University Arms, part of Marriott International's Autograph Collection, a very different ethos prevails. Its 90-strong team, who collectively look after everything from the property's restaurant and bar to banqueting and room service, have been quietly working to eliminate food waste ever since the historic hotel relaunched last summer following an £80 million transformation programme overseen by John Simpson Architects and Martin Brudnizki Design Studio. Under the watchful eye of Chef Director Tristan Welch, everyone in the kitchen is encouraged to play their part; chefs are taught butchery skills so that they can use the whole of each animal across different dishes on the menu, while unused trimmings are measured to help identify what could be done more efficiently in future. "We have very little food waste at Parker's Tavern," says Welch, who trained under Gary Rhodes and Michel Roux Jr., before later heading up celebrated London restaurants Pétrus at The Berkeley and Launceston Place. "It's one of my pet hates, I just cannot abide it."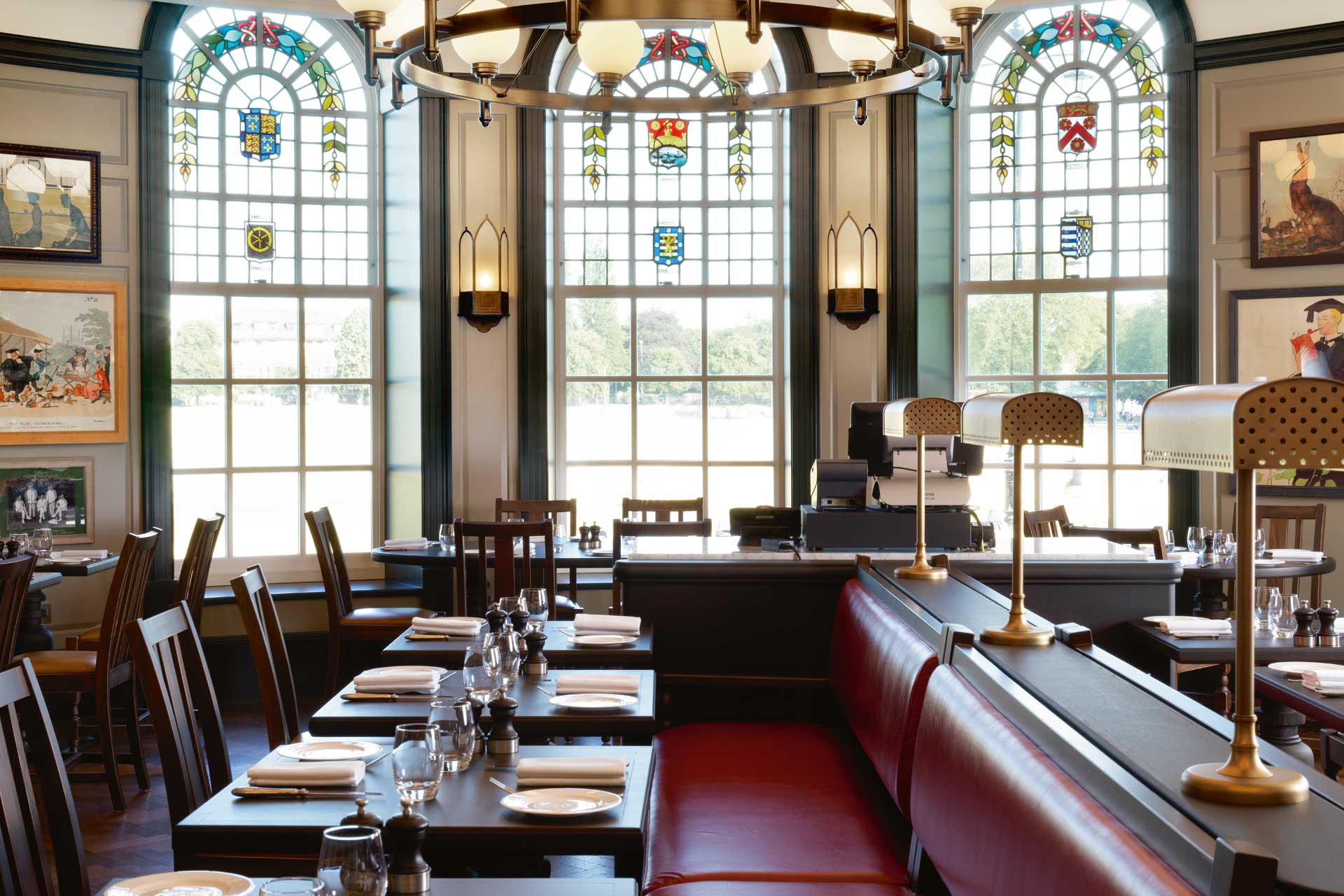 Now, Welch is taking his social responsibilities a step further by introducing a monthly supper club designed to inspire and educate both chefs and customers about the issue of food waste. Rubbish Cooks, which takes place on the last Monday of every month, sees guests pre-book a one-night-only set menu made from products that would otherwise be thrown away. "I've never been able to stand food waste and to be able to do something highlighting the problem is really exciting," he continues. "The majority of the ingredients we use on the night come from suppliers and shops that have donated items they can't sell. And they can't sell them because of consumer perceptions about what's nice, and what's not."
At the inaugural event in September 2019, for example, diners were treated to a homemade raviolo made from brown-leaved artichokes and cheddar, accompanied by a tangy sauce created by combining cherry tomatoes with sherry vinegar. "You peel artichokes anyway, so it doesn't matter if the leaves are brown," explains Welch, who goes on to note that his suppliers also cannot sell the extra-mature cheddar (which is past its sell-by date, but not its use-by date) or the underripe tomatoes. Nevertheless, the dish is utterly bewitching, with the sharp acidity of the sauce providing a welcome counterpoint to the creamy intensity of the raviolo filling.
Also on the menu is a wholesome soup made from the cheeks and collars of fish – not traditionally sought-after ingredients in UK kitchens – and a generous serving of lamb shoulder knuckle (another little-used cut) with crushed wonky vegetables and the braised inner leaves of a brown cabbage. "The funny thing is, that cabbage was the size of a football when it first came in, we just cut it down to the nice bits," admits Welch, as he personally introduces the dish to his guests. Those with a sweet tooth are not neglected either, thanks to the inclusion of a beautifully caramelised pie stuffed with overripe peaches and topped with gingerbread ice cream; last but not least, there are some moreish chocolate petits fours whose distinctly Caribbean flavour (Welch used to be Executive Chef of the exclusive Cotton House boutique hotel in Mustique) comes from the use of coconut cream, extracted from dented tins that would otherwise have been binned.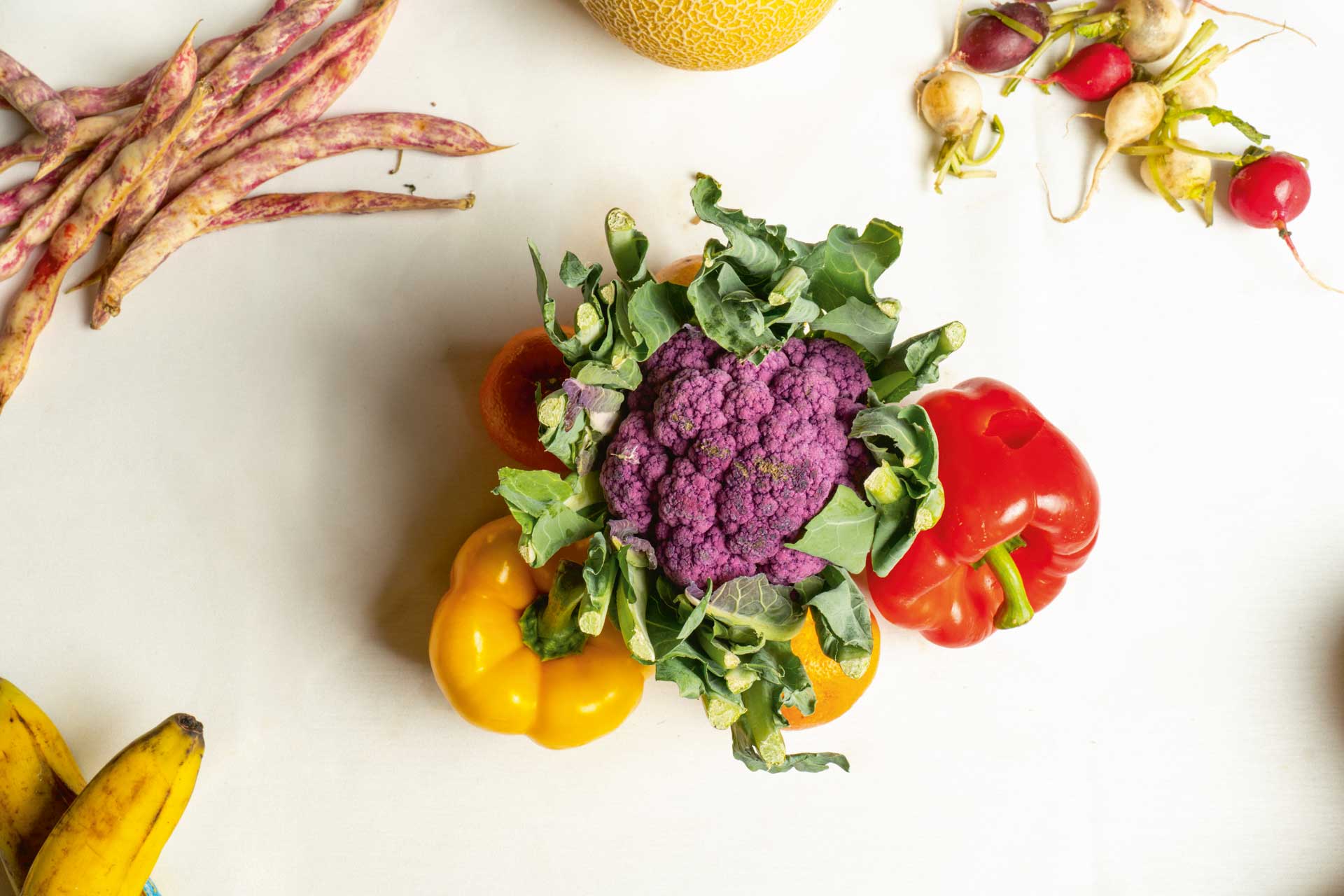 This bespoke menu is priced at £20 per guest – £15 of which goes towards service costs, while the remaining £5 is donated to Jimmy's Night Shelter, a charity close to Welch's heart working to support Cambridge's homeless community. "We've been given the food for free, so we're not charging for it," he explains matter-of-factly, when asked why Rubbish Cooks is so cheap to attend, although one senses many guests would be happy to pay more. Another unusual feature is that each supper club is limited to just 20 covers, which makes sense when you consider the operational challenges involved in sourcing large quantities of unwanted ingredients, all without compromising on the quality and consistency that Parker's Tavern is known for.
Despite the low price point, however, guests still get to enjoy their set menus in the same sophisticated 110-cover dining room as everyone else – the beautiful Martin Brudnizki-designed brasserie features original stained-glass windows with crest detailing, statement chandeliers, Cambridge Blue wall panelling and solid-wood parquet flooring. Their dishes are also still served on stylish fine-bone-china plates made especially for Parker's Tavern by William Edwards, accompanied by bespoke cutlery from Heritage Collection, and the front-of-house team is still every bit as attentive as they are with other diners.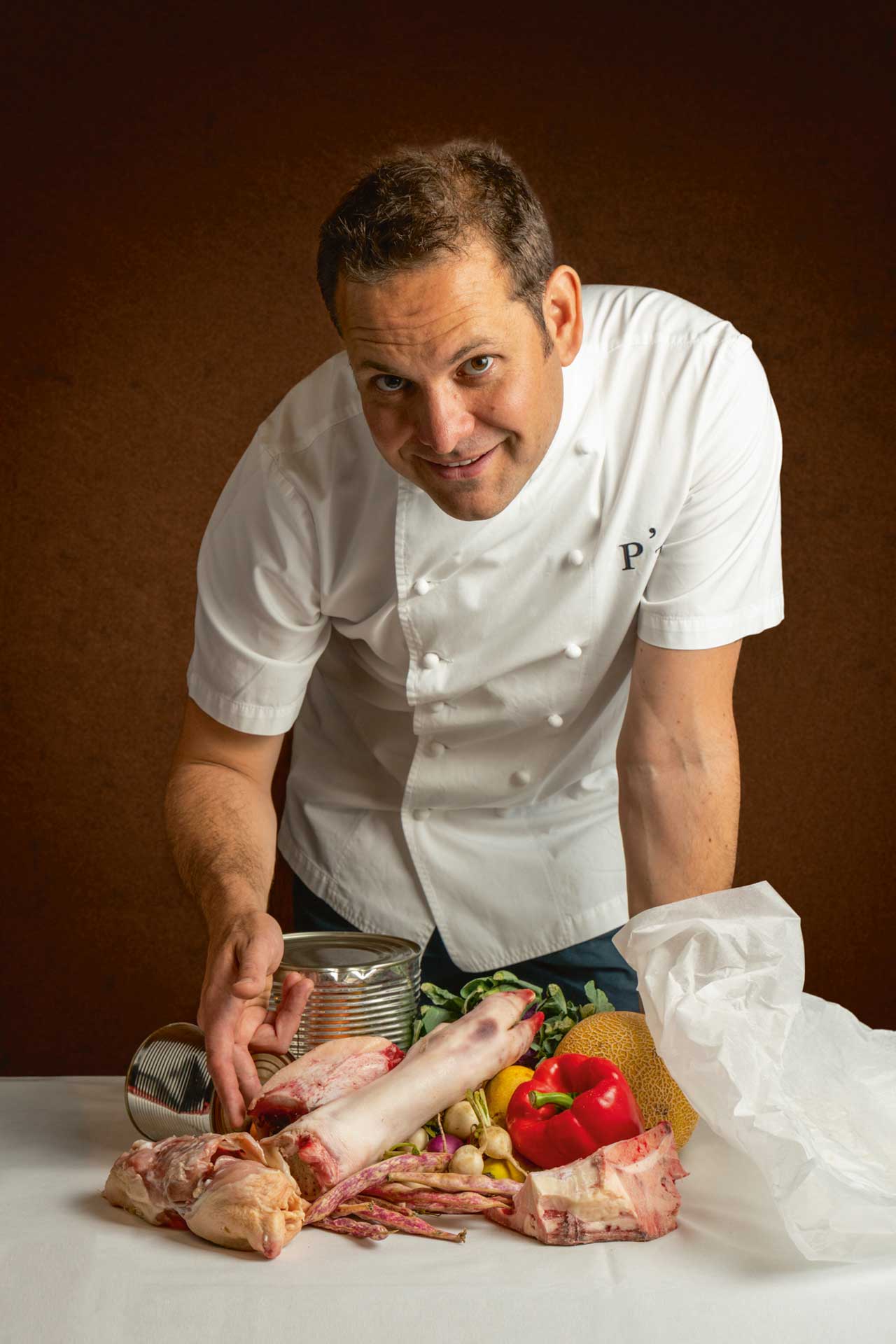 Of course, Rubbish Cooks guests may ultimately increase their spend in other ways, perhaps by ordering a bottle of the fruity Parker's Tavern Claret – a collaboration with Bordeaux-based vineyard Chateau de Fontenille – or by retiring to the bar for a signature cocktail honouring notable Cambridge figures from days gone by like Lord Byron, Sir Jack Hobbs and Charles Darwin. They might even opt to stay the night, and drop by the library the following day for an afternoon tea filled with savouries and sweets inspired by local history, all in full view of Parker's Piece, an open space where the rules of modern-day football were famously first drawn up in 1848. But there is certainly no obligation for diners to spend more, reflecting the fact that for Welch this is very much a case of standing up for what you believe in, rather than a hard-headed money-making venture.
"The population is going up and up, and if we continue living this way, our food supply is going to run out quicker than we can feed people, so there's got to be a better way forward," Welch concludes. "Plus, it just seems silly to waste perfectly good food."
IN A BITE
Covers: 110 (dining room)
Private Dining Rooms: 3
Owner: Melford Capital Partners
Architecture: John Simpson Architects
Interior Design: Martin Brudnizki Design Studio
Chef Director: Tristan Welch
Executive Chef: Richard Stokes
Head Chef: Peter Kiss
F&B Manager: Albert-Ragnvald Wijnhold
Bar Manager: Sebastian Bouza
Dinnerware: William Edwards, Alliance
Cutlery: Heritage
Glassware: Alliance
www.parkerstavern.com

CREDITS
Words: Richard Frost
Photography: © Chris Roberts (unless otherwise stated)
Magazine: Supper 17