Three of the key players behind The Standard's innovative F&B programme talk to Richard Frost about the reality of bringing bold new concepts to life.
Few brands have done more to change the perception of boutique hotels than The Standard, whose five US properties have built their reputation on embracing cutting-edge youth culture, attracting a diverse mix of artists, musicians and trendsetters by offering hip social events and stylish design at a relatively accessible price point. Now, parent company Standard International has set its sights on rolling out this winning formula overseas, starting with London. Developed in partnership with Crosstree Real Estate Partners, its first property outside the States is certainly a sizeable statement of intent, boasting 266 guestrooms and a prime location in the former Camden Town Hall Annex, a 1974 Brutalist structure opposite the spectacular St. Pancras station.
One of The Standard's key calling cards has long been its dynamic F&B offering, and the new London outpost continues this trend with a vibrant programme designed to appeal to millennials and younger demographics in particular. On the ground floor, guests can choose between Isla, a seasonally focused all-day restaurant with a predominantly natural wine list; Double Standard, a boisterous bar specialising in classic cocktails and food inspired by British pubs and New York diners; and Library Lounge, a laid-back space for ordering hot drinks and snacks. And on the top floor, destination restaurant Decimo will offer Spanish and Mexican cuisine, while a standalone bar will serve high-quality cocktails – both are scheduled to open in October 2019.
In this exclusive interview at the property, Supper explored the realities of delivering this ambitious food-and-drink offering with Helenka Fletcher, Executive Director of F&B; Executive Chef Adam Rawson, who oversees Isla, Double Standard, Library Lounge, breakfast and room service; and Michelin-starred Signature Chef Peter Sanchez-Iglesias, who will run Decimo.
The Standard enjoys strong brand recognition in the States, but is less well-known overseas. What is the overall concept behind your F&B offering in London?
Helenka Fletcher: We have five established businesses over in the US, but this is our first international opening, so it's really important to us as a brand. We have some fantastic F&B venues in the States; for London, we wanted to offer something to the local market, but also something for international guests who already have certain expectations of The Standard as F&B is such an important part of our brand, it's 50/50 with the rooms.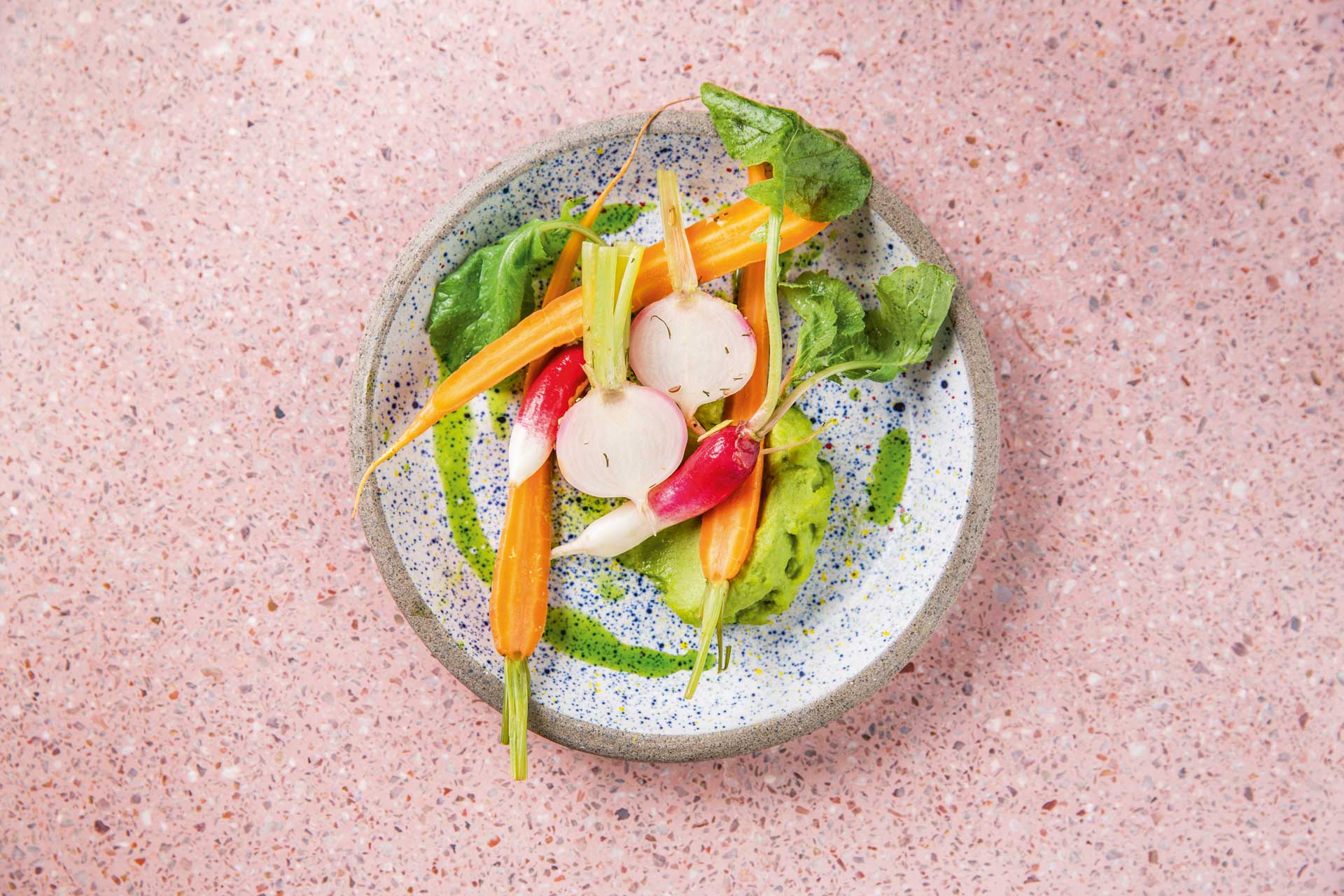 The Standard, and each of its F&B venues, has been designed by long-time collaborator Shawn Hausman in partnership with the hotel's in-house team. Rawson and Sanchez-Iglesias, who both joined in mid-2018, have also been encouraged to get involved in the development process. To what extent has all this influenced the final design?
HF: This project's been four years in the making. We've known for some time what Double Standard's concept would be, for example, so we've focused on creating a platform for local talent like Adam to come in and realise our vision. Shawn has such a history with the brand as well. He's designed all of our properties globally – he really understands the brief, and knows exactly what we're looking for, what's important to us.
Peter Sanchez-Iglesias: We're really fortunate having Shawn as the designer. Normally chefs have to be very conscious of how a restaurant's going to look, but knowing Shawn is involved is massively reassuring because we can just let him do his thing.
Adam Rawson: The briefs were already in place when I came on board. There was a clear idea of what these outlets needed, but it was my responsibility to come up with the menus.
Isla's culinary offering revolves around seasonal British produce and light proteins, including lots of healthy options designed for sharing, while Decimo focuses on live-fire cooking, with grilled meat and fish given pride of place on the menu. What do you consider to be each restaurant's signature dish?
AR: Isla has a rotating menu so things will evolve quite a bit over time. But I think the ceviche served with fresh lettuce and herbs will always be there in some shape or form.
PSI: For Decimo, I'd say the jamón croquetas. It's one of the things we're bringing down from Bristol [where he runs Michelin-starred duo Casamia and Paco Tapas], using exactly the same recipe. We've tried a million different versions, but it just works best the way it is.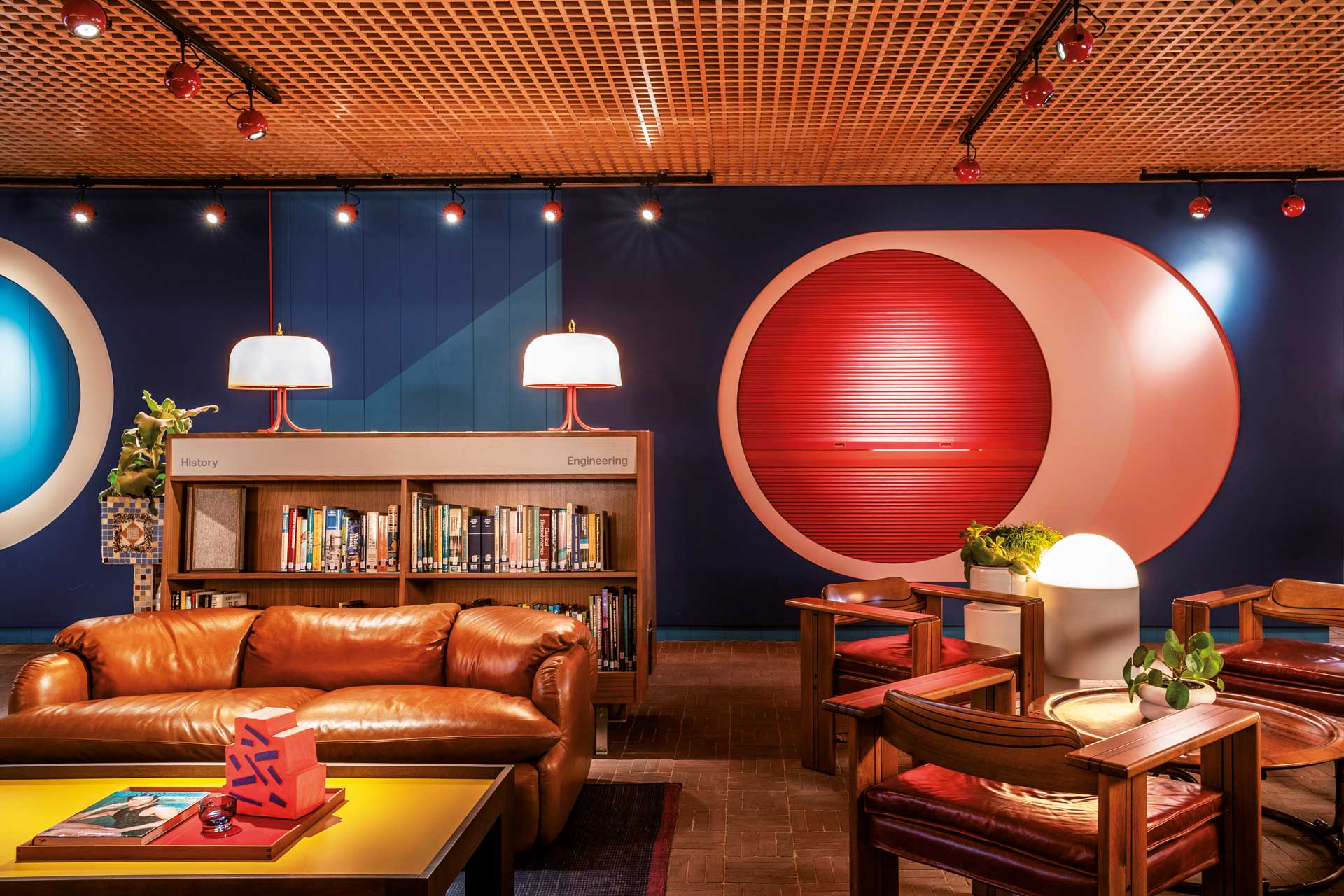 Any large hospitality development depends on a network of suppliers delivering products and services in a timely fashion, and The Standard is no different. In terms of dinnerware, for instance, Isla features custom plates from London-based Sofia Ceramics, while Decimo relies on handmade items by The Village Pottery in Bristol; throughout the hotel, meanwhile, the property uses David Mellor Design drinks trays in The Standard's iconic red colour, as well as specially shaped paring knives and cutting boards from the same company for its in-room cocktail stations. How do you go about picking the right suppliers to fit in with your vision?
HF: It's about getting quality, of course, but also finding suppliers that will go the extra mile for us. Even with the best planning in the world, you get to the end of a project and you're running around trying to find things on a deadline, so working with suppliers that will really hustle to get things done is key.
"It's about getting quality, of course, but also finding suppliers that will go the extra mile for us… Working with suppliers that will really hustle to get things done is key."
Helenka Fletcher
In an unusual move, the Library Lounge includes its very own broadcast recording venue called Sounds Studio, capable of hosting DJ sets, live shows and podcasts. This clearly ties in with The Standard's aim to develop a distinct, location-specific musical identity for each of its properties globally, from jazz in New York to stripped-down folk and rock 'n' roll in Hollywood. Does Sounds Studio have any impact on the hotel's F&B programme?
HF: Yes, definitely. The Library Lounge is a space for us to showcase all those things that are important to our brand's DNA – music, art, fashion and culture. That impacts on the F&B offering not just in an obvious transactional way, but also in terms of drawing a demographic to the space that understands and appreciates what we're about.
Besides London, The Standard also has hotels in New York's East Village and Meatpacking District, Downtown LA, West Hollywood and Miami Beach. To what extent does the F&B programme here rely on tried-and-tested concepts imported from the States?
HF: We never copy-and-paste ideas. It would've been a really easy fix for us to say the bar at the top of our High Line hotel [in New York's Meatpacking District] works so let's just bring that here, but that's not what we do as a brand. All of our properties are unique.
PSI: Put it this way, nobody's said to me 'this is what we do in the States, so this is what we should do in London'. It never gets mentioned.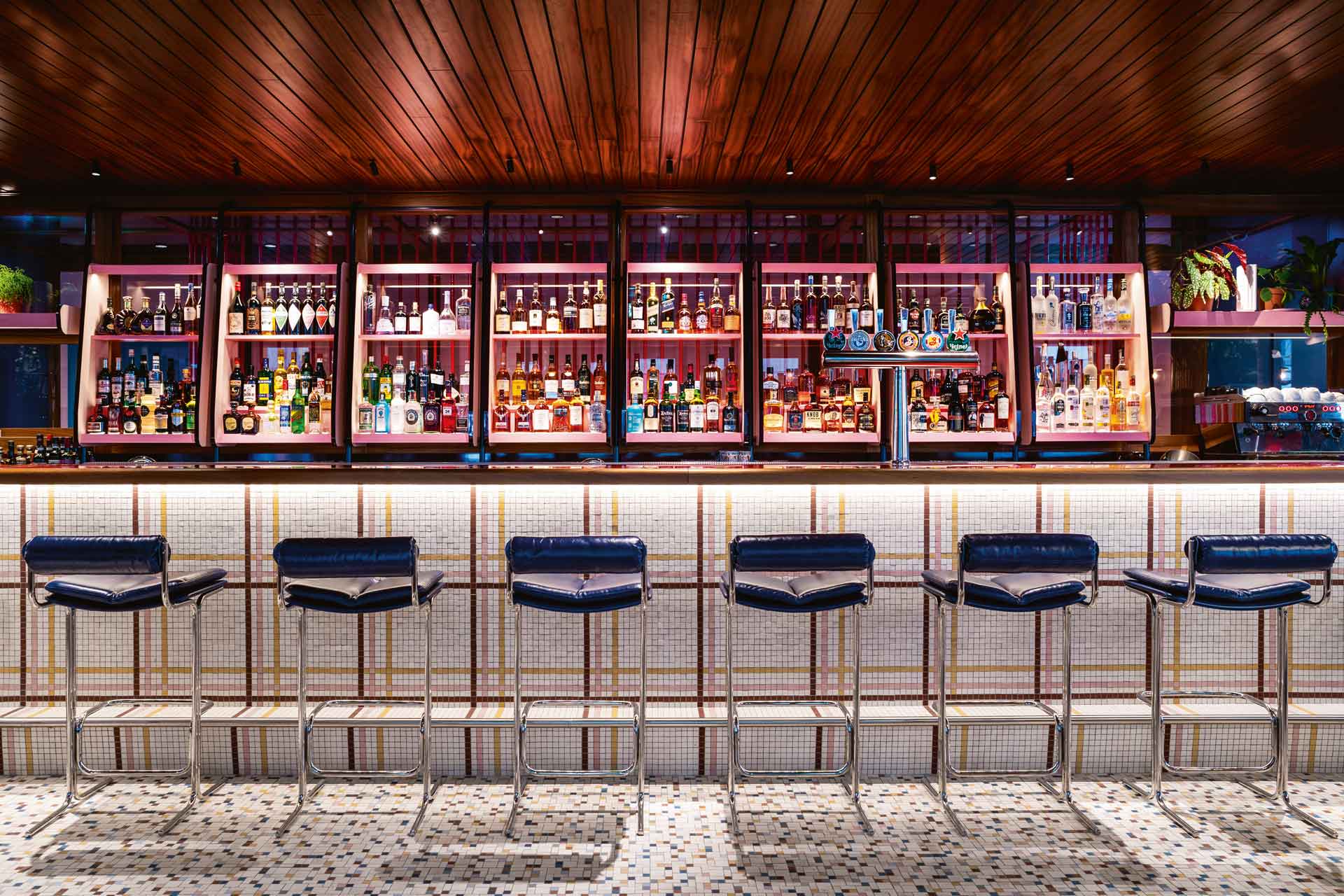 The process of turning ideas on a drawing board into a successful hotel F&B programme is rarely straightforward. What has been the biggest challenge in bringing The Standard's various different concepts to life?
HF: Probably having to juggle so many different things, along with working to deadlines and coping with the logistics of Peter being down in Bristol. Also, you can plan things as much as you want on paper, but until you open the doors and see how people behave within a space, you never quite know what's going to work, and what needs to change really quickly. But that's all part of the fun and the excitement.
And finally, London has witnessed an explosion in the number of boutique hotels in recent years, meaning any newcomer must work even harder to stand out from its competitors. What do you think makes The Standard different?
PSI: With this hotel, there's really no reason why you'd have to leave at all if you didn't want to. You could easily stay here for 24 hours and have a brilliant time.
With this hotel, there's really no reason why you'd have to leave at all if you didn't want to. You could easily stay here for 24 hours and have a brilliant time."
Peter Sanchez-Iglesias
HF: That's what already happens a lot in New York, isn't it? In London, it's not in people's nature to hang out in hotels, simply because there aren't any like The Standard. Until now.
CREDITS
Words: Richard Frost
Headline Image: © David Cleveland
Magazine: Supper 16