Vegan food is very much in vogue, so Richard Frost sets out to discover how hotels are catering for this fast-growing sector.
Without doubt, 2018 has been a breakthrough year for veganism. Global campaign Veganuary, which encourages members of the public to go vegan for January, has done much to champion the cause with 168,500 people signing up in 2018, smashing last year's record when 59,500 participants joined in. Younger demographics are particularly drawn to the idea, with the highest number of signups from 25-34-year-olds, followed closely by 18-24-year-olds.
There has also been a sea-change in how the movement is perceived; where once vegans were marginalised or ridiculed, now they are welcomed into the mainstream. Today, 43% of UK adults say that they respect vegans for their stance and 24% actively admire them for it, according to a survey commissioned by The Vegan Society.
It's unsurprising that big money is flooding into the sector, seeking to capitalise on this re-energised movement with attractive demographics and hip reputation. A perfect case in point is By Chloe, the ten-strong fast-casual vegan restaurant chain founded in New York in 2015, which has just secured investment worth a reported US$31 million from a consortium led by Bain Capital Double Impact to help it double in size to 20 locations across North America, Europe and the Middle East over the next two years.
Turning attention to hotels, however, it soon becomes apparent that this sector is by no means awash with properties catering exclusively to vegans – with the notable exception of a few trailblazers such as La Vimea in northern Italy near the Austrian border. Founders Franziska and Benjamin Posch, who are themselves vegan, initially ran the 40-key hotel on a part-vegetarian, part-vegan basis before deciding to turn it into the first purely vegan hotel in Italy in 2016.
Naturally, that means all of the food and drink is vegan – dining options at the onsite restaurant are built around the likes of soup, lentils and barley – but it's a philosophy that also extends to the rest of the hotel. Furnishings are made from materials such as wood and cotton rather than animal products like leather, silk or down, bedding and towels are cleaned with cruelty-free washing powder, and even recruitment revolves around attracting vegan staff or those with a passion for veganism.
But the owners freely admit that La Vimea's unique selling point, being purely vegan, is also the biggest challenge operationally. "It is relatively easy to do on a B&B level even if that is a lot of work as well, but on a higher level with all the amenities of a four-star hotel in the case of La Vimea, there is really a lot to consider," they say. "You have to do a lot of research to find the right materials and make sure that they are strictly vegan."
All of this effort doesn't go unnoticed by visitors, with the founders estimating that a remarkable 97% of its clientele comes specifically because La Vimea is a vegan resort. "For vegans in general, it is not always easy to travel because in a lot of places they can only eat side dishes," they explain. "That dulls the holiday feeling." This contrasts starkly with the overwhelmingly positive feedback that they receive from guests who come to stay at the property – something that has even inspired them to expand by creating a new purely vegan resort, I Pini, built around a historic villa with its own farm in Tuscany. Opening this year, I Pini has 11 guestrooms and a restaurant as well as a strong grow-your-own ethos manifested in the biodynamic vineyard, olive farm and numerous vegetable plots.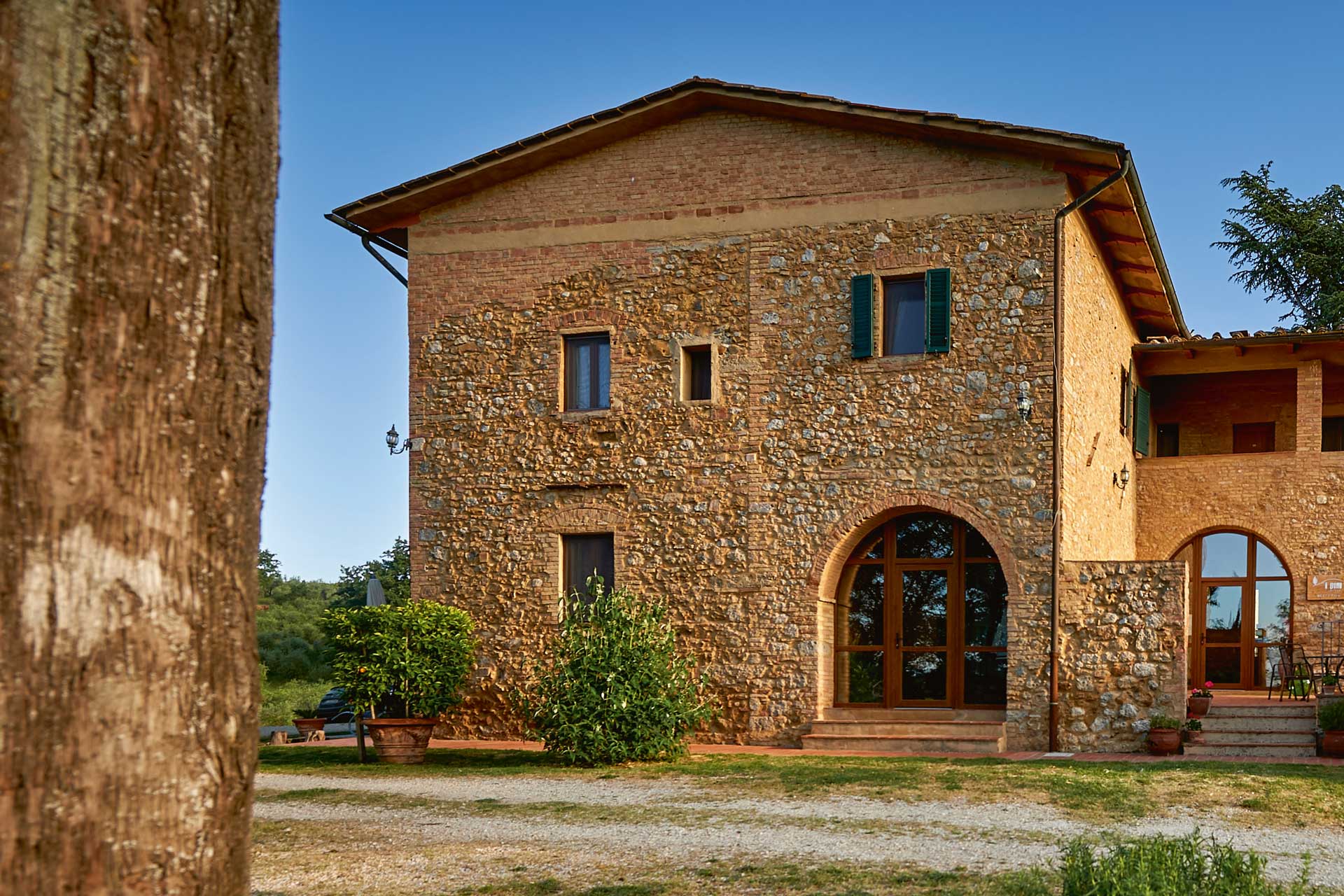 It's not an approach that can be easily replicated though. "We think one can only offer a 100% completely vegan service if that is strongly associated with one's personal values and beliefs," they state. "What we do notice is that the amount of vegan-friendly hotels is growing. That is, regular hotels that offer a vegan option for guests beside meat and fish dishes for other guests." But they warn that places advertising themselves as vegan-friendly, as opposed to purely vegan, frequently get it wrong and antagonise vegan guests by, for example, fitting out hotels with leather chairs.
Another noteworthy development is Stanford Inn by the Sea in California, about three hours' drive north of San Francisco. Owners Jeff and Joan Stanford converted an existing motel into a place dedicated to sustainable living at the start of the 1980s and today it lays claim to being the only vegan resort in the US. The site is also home to the newly expanded Mendocino Center for Living Well, which aims to improve the physical, mental and spiritual wellbeing of guests through activities such as cooking classes, gardening courses, mushroom foraging and nature tours.
Its fine-dining restaurant, Ravens, vows to "provide a healthy organic cuisine which rivals the fare in the finest Northern California restaurants" and many vegetables and herbs used in the kitchen, including lettuces, cabbages and radishes, originate from its own organic farm, Big River Nurseries. Signature dish sea palm strudel sits alongside the likes of tamales, ravioli and Thai red curry, and the Stanfords have even published a vegan cookbook, Dining at The Ravens: Over 150 Nourishing Vegan Recipes from the Stanford Inn by the Sea. Again, the vegan ethos is rooted in personal conviction – "This issues from our family's personal choice to not harm animals when it is not necessary to survive", explains Jeff Stanford.
Tucked away in Germany's famously fertile Mosel Valley, meanwhile, is Hotel Nicolay 1881, which converted to a vegan model in 2016 on its 135th anniversary. Vegan chef Johannes Nicolay has prepared a varied plant-based menu for its onsite restaurant, Die Weinstube, that includes dishes such as tomato consommé, fried shiitake mushrooms and kohlrabi carpaccio along with a host of cakes and ice creams.
Like many of its peers locally, Hotel Nicolay 1881 takes full advantage of its location in one of Germany's main wine-producing regions. The 36-room property, which is nestled beneath picturesque rolling vineyards, encourages guests to pick from a range of vegan wines and also organises vegan tastings in certified organic vineyards.
Larger hotel groups are starting to follow suit, not least luxury lifestyle brand W Hotels, now part of Marriott International. The Perception at the 192-key W London Leicester Square has recently introduced a pop-up restaurant concept, W Dining Series, in which external chefs are brought in to develop a menu that is then served to guests for around three months only. The second chef in the series, Ravinder Bhogal of the restaurant Jikoni in London's Marylebone, has developed an all-vegan dinner menu featuring cauliflower popcorn, Thai basil tempura, black vinegar and chilli dip; caramel braised tofu, confit garlic rice, and smacked chilli cucumbers; and saffron, mango and passion fruit cheesecake.   
"Before we spoke to Ravinder we really wanted to go vegan because it's the biggest food trend at the moment, it's huge," says Dario Mazzoli, F&B Manager at W London. "We identified there are a few vegan cafés around in the area but not really an upmarket place or something with a bit more fun to it. Ravinder's not a vegan chef but she said, 'look I've got a really crazy idea, I want to go vegan', so that really clicked with us." Interestingly, The Perception has also launched a new cocktail menu, complementing Bhogal's food with creations that deliberately steer clear of non-vegan ingredients such as egg white, gelatine and honey.
According to Mazzoli, the all-vegan dinner menu has received a "really strong customer response" and given him plenty of food for thought. "We always offer some vegan dishes, but the success of this restaurant shows me that we need to bring more vegan dishes on the menu. It's a big trend and people actually look for vegan food a lot more than they used to."
Another property dabbling with veganism is Radisson Collection, Royal Mile Edinburgh in the heart of the city centre near the iconic castle. Executive Head Chef Andy McQueen has cleverly partnered with local healthy living café Pumpkin Brown to design a completely vegan afternoon tea, which can be ordered instead of its more traditional version.
The vegan afternoon tea features an appealing array of sandwiches, quiches, scones with jam and clotted cream, blueberry and lemon cheesecake, chocolate tarts, rocky road tray bakes and juice shots. Not only is it vegan, it's also organic, dairy-free, gluten-free and refined sugar-free.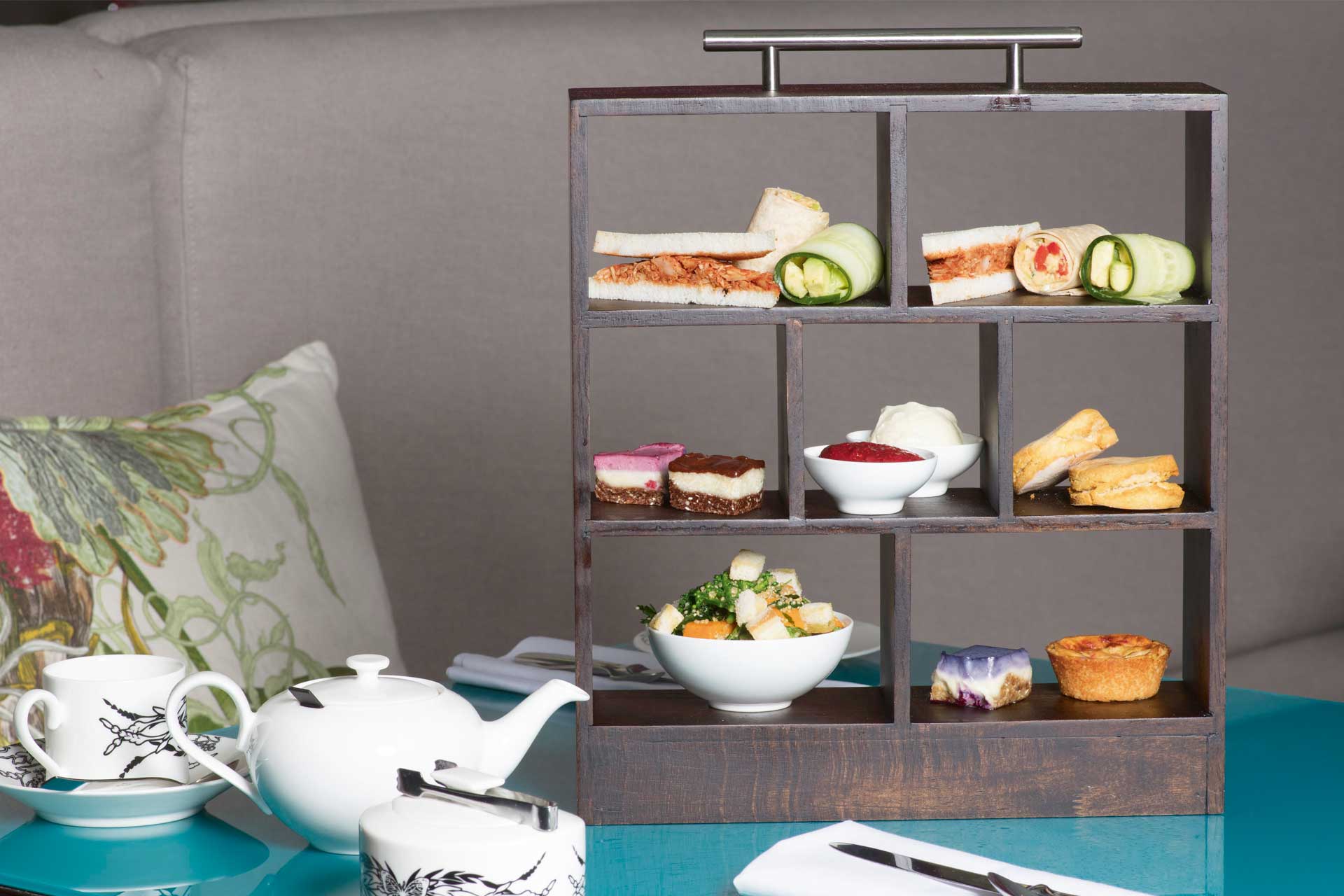 "Be it for animal welfare, health or environmental reasons, veganism is of rapidly growing importance to our guests," says McQueen. "We wanted to ensure we could meet that demand with an offering that does not compromise on flavour, it therefore made sense for us to partner with Pumpkin Brown who have a wealth of experience in this area."
Overall, it seems that the vegan hotel market is likely to remain something of a niche for the foreseeable future; the current dearth of specialist resorts around the world speaks volumes. Independents that have taken the plunge know all too well how much time and money it takes to source supplies that aren't derived from animal products, both on the restaurant and hotel side, and it undoubtedly helps if those in charge live by the same philosophy as the guests they want to attract.
However, larger hotel groups are beginning to wake up to the spending power of this fast-emerging demographic by ramping up their vegan food-and-drink offering. This is already being seen in restaurants and bars and but there's no reason why it couldn't be translated into other areas such as mini-bars, room service and the MICE market relatively quickly.
This shift makes perfect sense when you think about it – after all, a vegan diet is for life, not just for Veganuary.
CREDITS
Words: Richard Frost
Magazine: Supper 11