Wolfgang Puck has been called the original celebrity chef. At the helm of a vast global empire, his restaurants define the F&B offer of some of the world's top hotels. He talks to Kerstin Kühn about his journey from humble beginnings to a symbol of the American dream.
There are celebrity chefs and then there is Wolfgang Puck. A household name who has built his reputation as much on the quality of his food as on the high profile of his clientele, Puck defines the very notion of the modern superstar chef. After all, he was one before they even existed.
With more than 100 fine dining and fast-casual restaurants in 23 cities across three continents, successful ranges of ready foods and cookware, airport concessions across the USA and a catering business that has wined and dined presidents and A-list celebrities alike, Puck employs more than 5,000 people and turns over $400m a year. His success story is the epitome of the American dream: a tale of hard work and determination, of creativity and ingenuity and, of course, a bit of luck.
We meet at Puck's eponymously titled restaurant at the Dorchester Collection's Hotel Bel-Air, one of Los Angeles' most prestigious destinations. The hotel's verdant setting, with swans gliding through ponds and enormous old trees overhanging walkways, is the perfect venue for the chef's Mediterranean-inspired California cuisine. The terrace gives the restaurant a relaxed indoor-outdoor feel while white tablecloths and silverware lend a touch of sophistication.
Puck makes his entrance, greeting everyone in the restaurant with a friendly smile as he approaches our table. Tanned skin, sparkling white teeth and dressed in an impeccably pristine chef's jacket with the initials 'WP' neatly embroidered on his chest, he is small and younger-looking than his 67 years. Sitting down, he orders a fresh carrot juice. "And put a little extra ginger in it," he requests in his trademark Austrian accent. He's relaxed and happy to chat and, despite his busy schedule, not at all in hurry to get things done. "I hope you have a lot of time," he jokes. "I'm old now so my story is a long one."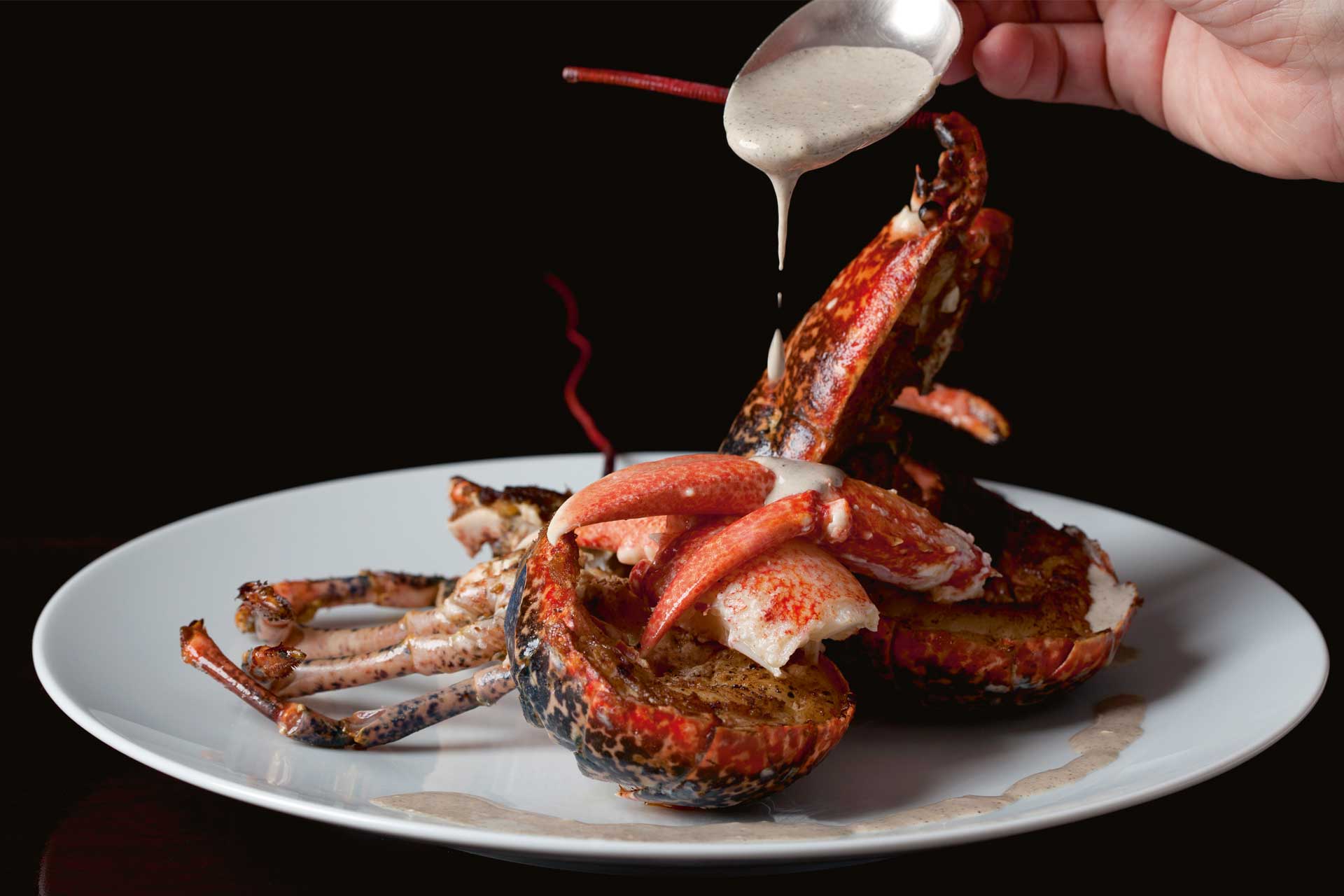 Puck's sunny disposition and general optimism about life is perhaps a product of this story, a textbook tale of star-spangled rags-to-riches. Growing up in an impoverished village in post-war Austria, Puck's journey in the kitchen started at the tender age of 14. Trying to escape a drunk and abusive stepfather, who "terrorised the whole family", he took on an apprenticeship at a nearby hotel. "The chef there was like a mirror of my stepfather, always drunk and very angry," he recalls. "One day, we ran out of potatoes and since my job was peeling potatoes he blamed me and fired me on the spot, saying I was good for nothing and should go back home."
Terrified about the prospect of returning home jobless, Puck contemplated suicide. For an hour that night, he stood on a bridge, daring himself to jump into the icy cold river. That was, until an alternative popped into his head: "I decided to go back the next day and see what would happen. Maybe the chef had been drunk, maybe he would forget that he had fired me. So I went back and hid in the cellar and continued to peel potatoes."
The trick worked for a few weeks but eventually Puck was found out and fired again. Refusing to leave, however, he got a job at the nearby sister hotel, where under the gentler guidance of a female head chef, he began to blossom. Completing his apprenticeship with straight As, Puck headed to France aged 17, where eventually he found work at Raymond Thuillier's three-Michelin-starred L'Oustau de Baumanière in Provence. Here, under the iconic chef's tutelage, Puck's star began to rise.
After three years at Baumanière and spending time at the Hotel de Paris in Monaco, as well as several Michelin-starred restaurants in Paris – including the world-renowned Maxim's – Puck left Europe and headed to the USA in 1973. He was 24. He landed a job in New York at famous bistro La Goulue, but having worked his way through the gastronomic temples of France, this was not the kind of cooking he was interested in. Following a short stint in Indianapolis, where he headed up La Tour, and horrified at American dining habits – "It was all about burgers and hot dogs and everyone ordered their steak well done!" – he finally headed west in search of the California sunshine.
"There are so many places that open and attract all the stars but if they can't back up the hype, they won't last."
He joined Ma Maison, an acclaimed French restaurant in Los Angeles run by Patrick Terrail, in 1975. "When I arrived there I didn't realise how bad things were until my first pay cheque bounced," Puck says. "Because he couldn't pay me, Patrick made me a partner in the business incentivising me to help to turn things around." Terrail's gamble paid off and with Puck's leadership in the kitchen, it didn't take long before the restaurant's fortunes began to change. Using fresh, seasonal produce, Puck applied the skills he had learned in France's top restaurants to local ingredients, introducing his innovative take on California cuisine, which – at the time – was nothing short of revolutionary. "At the beginning it was difficult because I couldn't get a lot of fresh ingredients and people weren't used to eating fresh food. I remember making a Salad Niçoise with fresh, not canned, tuna and people were shocked." His culinary inventiveness coupled with his dynamic personality quickly garnered the attention of the Hollywood elite, making Ma Maison a magnet for the rich and famous and a place so exclusive, it had its number removed the telephone book. "Orson Welles came everyday for lunch and we became friends. Jack Lemmon, Neil Diamond, David Hockney, Jasper Jones, they all used to come." Puck remained at Ma Maison for six years riding the wave of success, but Terrail's mistrust in him eventually led to a bitter fall out between the two men and Puck's leaving to open Spago in 1982.
He continued to push culinary boundaries, famously inventing the gourmet pizza (topping it with caviar, smoked salmon and truffles) and creating a restaurant environment that effortlessly married laid back 'California casual' with chic Hollywood glamour. The restaurant became an overnight success and the stars flocked to Spago in droves. "It was like a wildfire; it took off so fast," Puck recalls. "Billy Wilder came in with Gregory Peck, Joan Collins and Fred de Cordova and someone from the Hollywood Reporter spotted them. After that it just became crazy." He rattles off the names of A-list celebrities who frequented Spago and it sounds like the guest list of the Academy Awards. Does he then put his meteoric rise to success down to the quality of his clientele? "It definitely helped," he admits. "But it's not sustainable if you don't have good food and good hospitality. There are so many places that open and attract all the stars but if they can't back up the hype, they won't last. Longevity is really the most difficult thing to achieve."
Indeed longevity is what defines Puck's success. Nearly 35 years after first opening, Spago remains at the forefront of LA's most celebrated restaurants and the many ventures he has launched since have emulated this success around the world, giving Puck a Midas touch when it comes to running profitable restaurants. After Spago – which won two Michelin stars as well as numerous James Beard Awards – Puck expanded first very gradually and then more rapidly across major US cities, from Maui all the way to Atlantic City. In 2006, he launched CUT, a sleek, contemporary steakhouse at the Beverly Wilshire, a Four Seasons Hotel, a concept that would soon after mark the beginning of his international expansion. It was spurred by the 2008 financial crash. "Our business dropped 30% and I realised that we had all of our eggs in one basket in the US and we needed to expand internationally to remain profitable."
So in 2010, Puck took his Fine Dining Group international with the opening of CUT at the Marina Bay Sands hotel in Singapore and a year later, he opened his first European venture, CUT in London at the new 45 Park Lane from the Dorchester Collection. From there the international expansion began to snowball: in 2014 Puck made his first foray into the Middle East with the debut of CUT in Dubai, at the Address Downtown. It was followed in 2015 by CUT and a new Asian concept in Bahrain, at the Four Seasons Bahrain Bay. Then followed the first international outposts of Spago in Istanbul and in Singapore.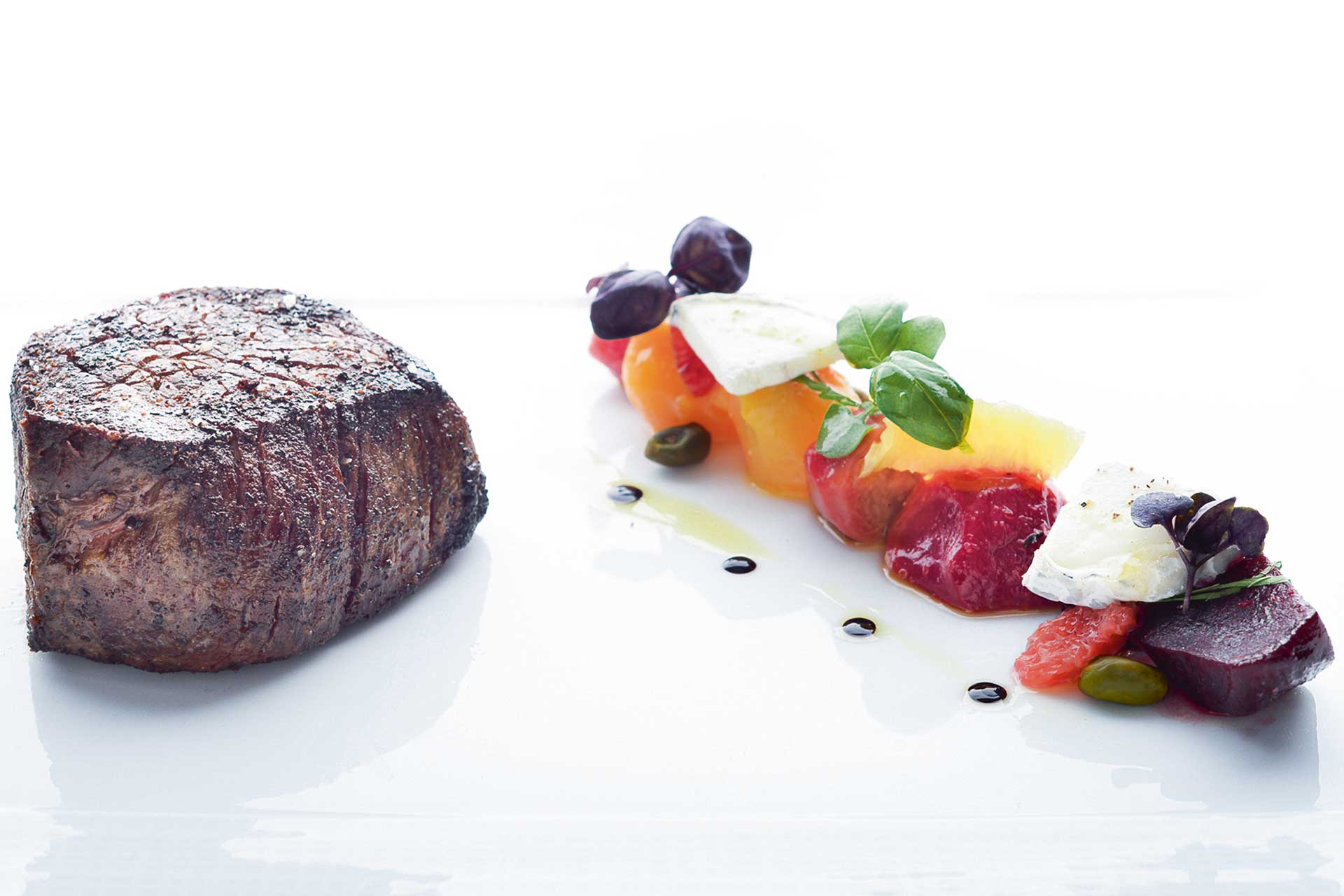 The hotel companies Puck has chosen to work with are some of the most prestigious in the world: Four Seasons Hotels and Resorts, Mandalay Bay, Morgans Hotel Group, Dorchester Collection, St. Regis Hotels and Resorts, and Marina Bay Sands to mention a few. "It has to be a great marriage and we only go into properties that have a synergy with our brand, which means top-level hotels," he explains. "Opening restaurants in hotels like this is the perfect marriage. Every good hotel needs a good restaurant and we present a great accessory to them, as the people who stay at these hotels already know our restaurants from around the world so they know they will get a great experience."
How then does Puck choose the right concept for each hotel ensuring it fits the local market? "Different things have to happen in different places," he replies. "For instance, when we opened CUT in London at 45 Park Lane there weren't any upscale steakhouses there, so I felt like it would be something totally new to the city. But in Turkey you pay 100% import duty on meat so it didn't make sense to open a CUT in Istanbul and we opened a Spago instead – at the city's St. Regis – as they have lovely, fresh seafood. In Singapore the hotel owners at Marina Bay Sands loved CUT, so we opened one there and it became the most successful restaurant in the whole resort. Then they also asked us to open a Spago."
Puck insists that running a successful restaurant is not just about serving good food but that good hospitality is equally important. "This is part of our culture and something everyone who works with us has to learn," he says. "Everywhere we go, we put someone who has worked with us for many years, and who really understands our culture, in charge. The secret to retaining great people is to give them opportunities to grow and to make sure that you pay them well. I give my chefs freedom and I push them by challenging them to put their own mark on the menus."
Looking ahead, Puck has a number of new fine dining restaurants currently in development in Europe, Asia and the Middle East, as well as two in the USA, including a new CUT in New York, which will open later this year at the Four Seasons Downtown.
From humble beginnings as a scared 14-year-old boy in the Austrian Alps to becoming a world-famous celebrity with a star on the Hollywood Walk of Fame, Puck has lived to turn the American dream into a reality. But with well over 100 restaurants worldwide and approaching 70 years old, Puck has no plans to slow down and retire. "I'd love to open a second restaurant in London and because I lived there, I'd also love to open one in Paris. We're already in Asia so it would make sense to open more restaurants there," he says. "We have to continually evolve, otherwise we die."
CREDITS
Words: Kerstin Kühn
Magazine: Supper 4