The AHEAD Americas shortlist for 2020 has been announced, with the the region's best hotel F&B projects recognised across the Restaurant and Bar, Club or Lounge categories.
Amongst the shortlisted Bar, Club or Lounge projects is Little Sister at Moxy East Village, an underground velvet-laced cocktail bar recalling the neighbourhood's social scene through the 1990s. The design sees Stonehill Taylor and Rockwell Group reunite following their work at the Fleur Room atop Moxy Chelsea – a floral-inspired space with a wraparound glass exterior that took home last year's award.
An hour down the coast, Asbury Ocean Club's Drawing Room also makes the list. Anchoring the Anda Andrei, Bonetti/Kozerski and Handel Architects-designed property, the glass-house style space unfolds as a sun-lit social lounge by day and champagne bar by night. Elsewhere, the classically-styled Evening Bar in Detroit's Shinola Hotel – the debut property for the city's luxury goods brand – may prove to be the underdog of the category, whilst the southern states are represented by Bar Marilou at Maison de La Luz, New Orleans, a vibrant speakeasy with an inventive cocktail menu to match.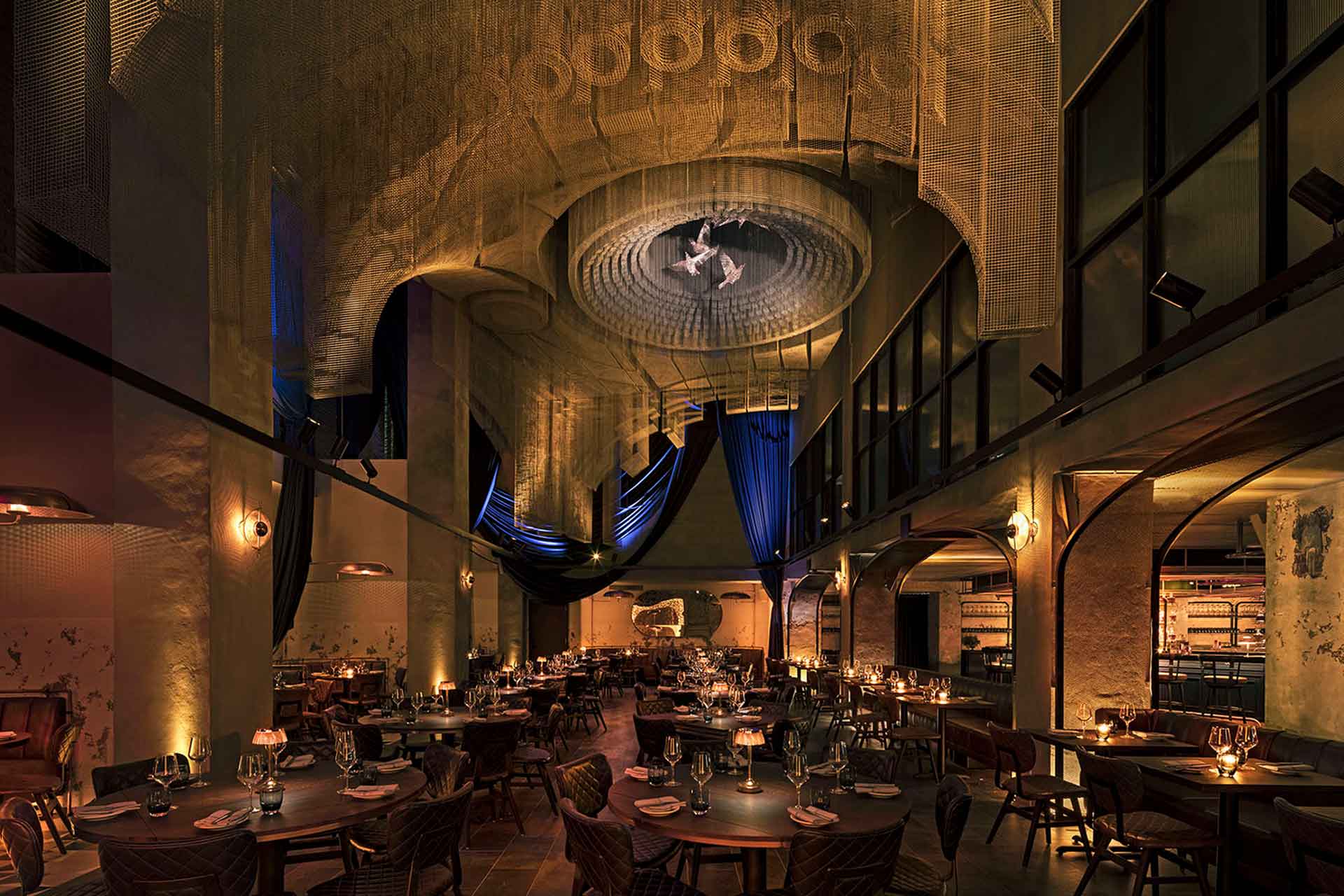 Over in the Restaurant category, Moxy East Village is up for a second award with Cathédrale, a French-Mediterranean fusion project from Chef Jason Hall occupying a stunning 26-ft tall, triple-height space by Rockwell Group, featuring a wire mesh sculpture by Edoardo Tresoldi resembling a modernist take on a grand domed ceiling. Shinola Hotel doubles up too with San Morello, an urban Italian restaurant specialising in wood-fired dishes and fresh, house-made pasta. Inspired by the country's coastal towns, the venue is overseen by Chef Andrew Carmellini.
Across the border, Reign Restaurant at Toronto's Hotel Fairmont Royal York sees Rockwell Group claim another nomination, with the studio turning its attention to the rich tradition of Canadian brasseries. A hearty menu of seafood and meat is as much a celebration of the nation's heritage as the elevated lodge interiors.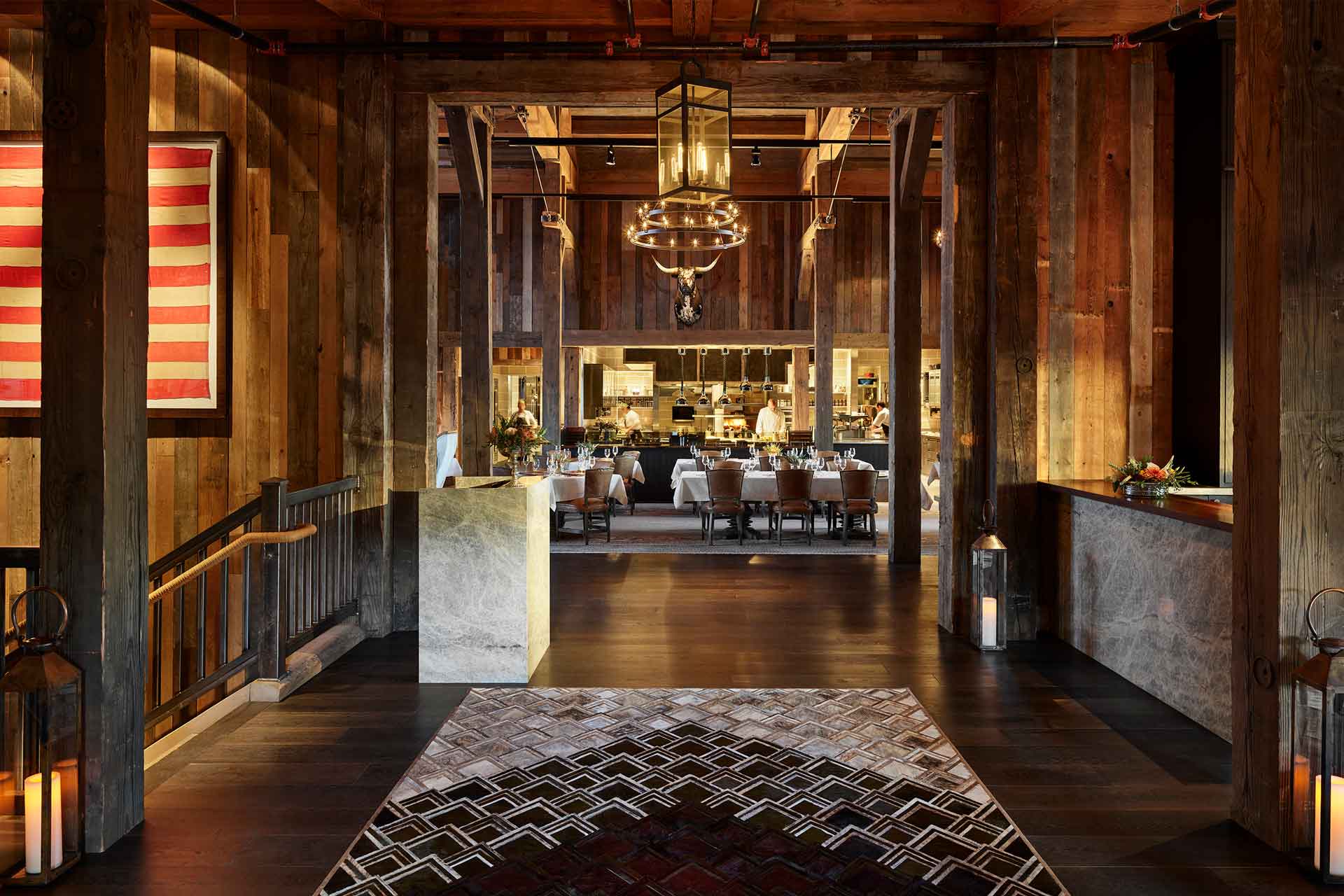 And whilst the majority of the shortlist is dominated by cosmopolitan projects in bustling centres of activity, The Cheyenne Club at Brush Creek Ranch – part of the property's expansive culinary concept The Farm – puts rural Wyoming on the F&B map. Marking a contemporary reimagining of a western icon, a seed-to-table menu sourced from on-site greenhouse and farmlands is overseen by Executive Chef Angus McIntosh, whilst interiors by Simeone Deary Design Group emphasise authentic rustic elegance.
This year's winners will be announced via webcast on Wednesday 10 June. This virtual awards presentation will be broadcast online at www.aheadawards.com and www.dezeen.com.
An AHEAD after-party comprising a daytime talks programme and evening celebration for nominees, winners, judges and sponsors is then scheduled for Wednesday 7 October, at Faena Forum Miami*.
*Final date and venue TBC subject to ongoing review of the coronavirus situation
Credits:
Words: Kristofer Thomas
Header image: Nikolas Koenig