Legendary hotel, Pikes Ibiza has teamed up with interior design label Rockett St George to launch a collection of drinks and cocktail glasses and accessories.
Famous for providing the backdrop to Wham's Club Tropicana music video in 1983, Pikes Hotel is one of the White Isle's most popular hangouts, counting stars such as Grace Jones, Jon Bon Jovi and Kate Moss as frequent visitors.
Designed to celebrate the launch of The Pikes Cocktail Book, the stylish collection aims to bring the spirit of Ibiza into the comfort of the home. The collaboration follows a successful partnership between the maximalism-led designers and Pikes in 2017, which resulted in the glamorous redesign of its after-party hideaway, Room 9, featuring tropical park trees, neon lights, gold accessories and natural textures.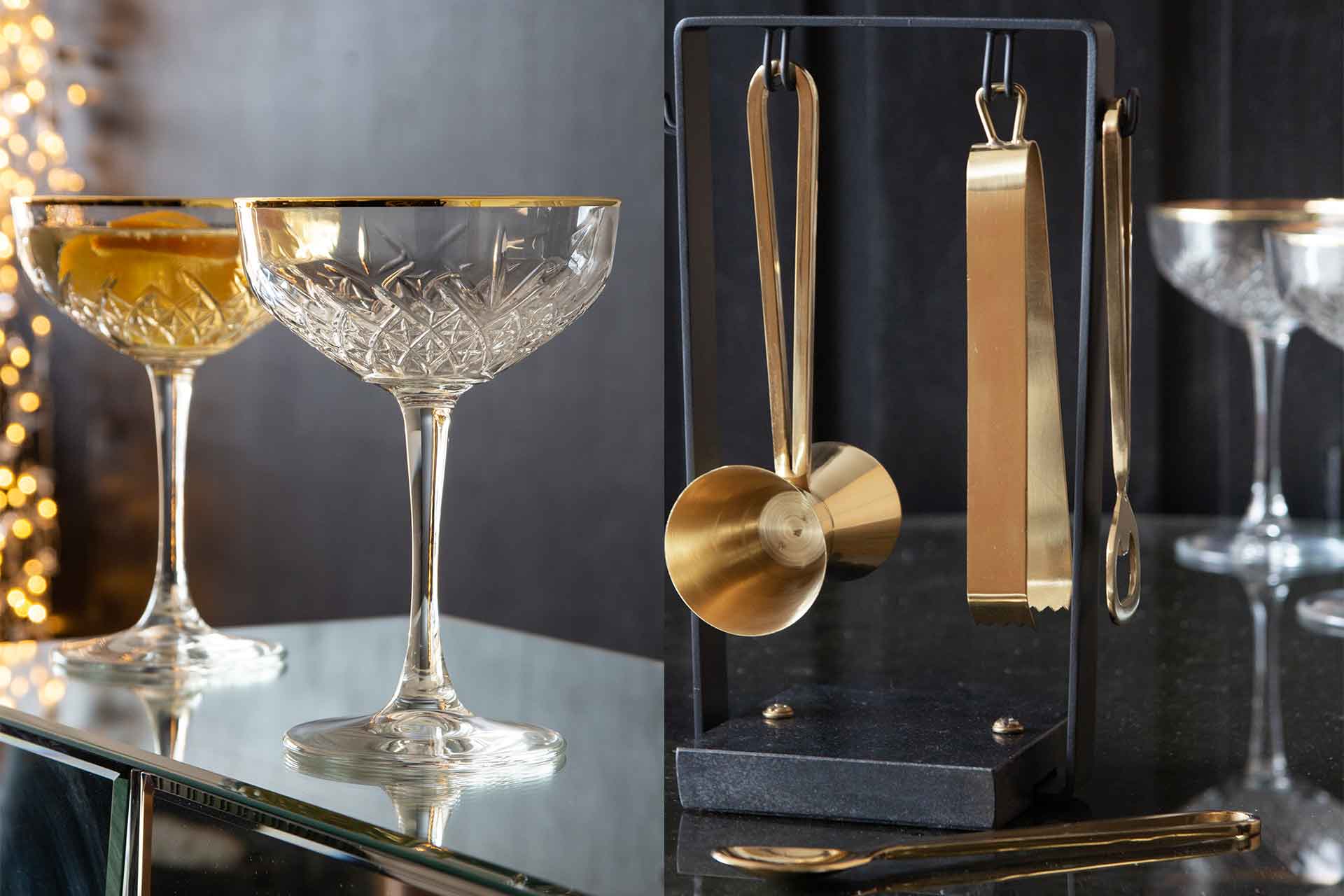 Combining a mutual love of cocktails, the new collection of glasses and accessories has been carefully considered and features creative cocktail vessels, a luxury bar trunk and a stylish gold four-piece bar kit.
Highlights from the glass collection include the Cosmic Pineapple Cocktail Glass, an ideal summertime piece; the quirky In Love At Last Magic Eight Ball Cocktail Glass, showcasing a nostalgic vintage design; and the beautifully crafted Leap of Faith Glass, created to showcase drinks from the Pikes Cocktail Book. Elsewhere, the Coupe Champagne glasses and a creative G&T Teapot, creates an added touch of drama and intrigue to happy hour.
For those looking to replicate the Pikes experience at home, the collection also encompasses unique bar accessories including a Shard Mirrored Bar Table, a Gold Four Piece Bar Kit & Black Marble Stand and a Faux Leather Bar Trunk on Castors.
The Pikes Cocktail Book by Dawn Hindle, published by Ryland Peters & Small (£16.99) is available now.