World of Wine (WOW), a new cultural hub in Porto, consisting of interactive museum experiences, restaurants, bars and cafes created from the restoration of old port wine cellars on the river banks of the Douro, has continued to evolve and refine its offering since its launch last summer. Supper recently caught up with Adrian Bridge, CEO of The Fladgate Partnership and WOW to learn about the project, wine tourism and why he remains committed to shining a light on Porto and its heritage.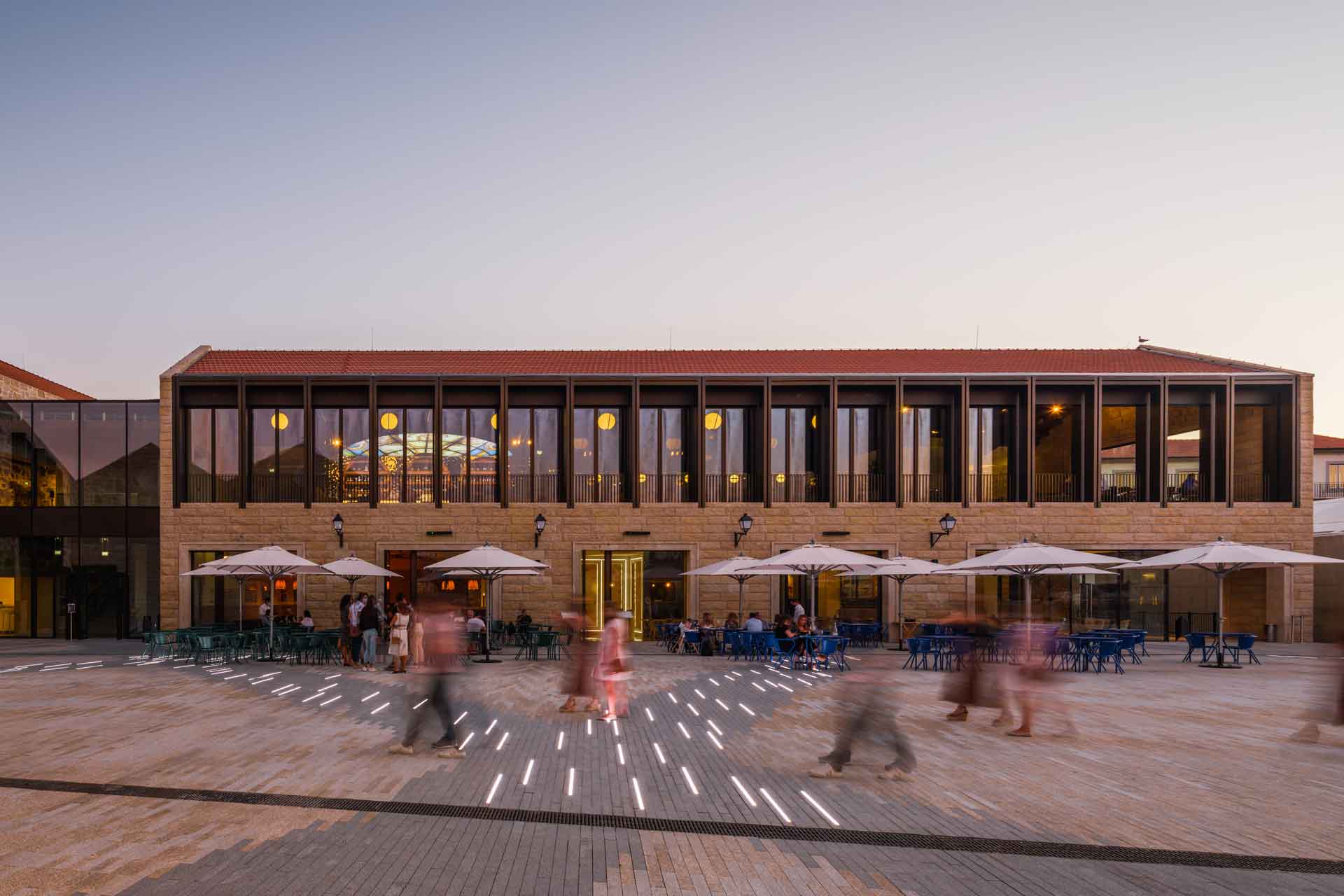 WOW is a 55,000sqm urban regeneration of the historic Vila Nova de Gaia area in Porto, Portugal, which opened in July 2020. Five years of work has turned aged port wine cellars into a district of experiences featuring educational presentations, interactive displays and historical artefacts. With six different museums and nine restaurants, bars and cafes, WOW aims to bring Portugal's identity and heritage to life.
The project is spearheaded by The Fladgate Partnership, owners of Port wine brands such as Taylor, Croft and Krohn, as well as luxury hotels including The Yeatman and Infante Sagres in Porto, and The Vintage House Hotel in Douro Valley.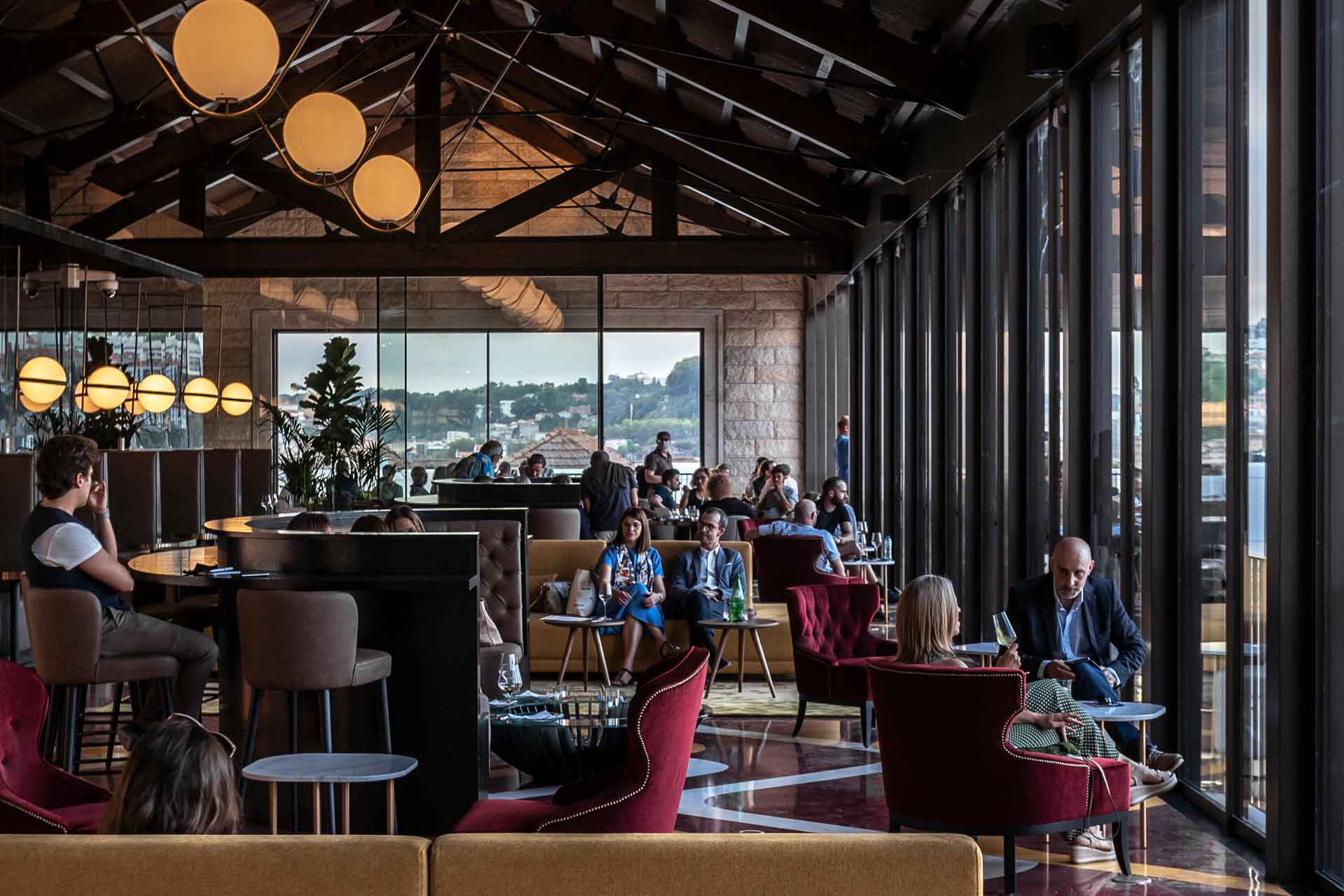 The Wine Experience seeks to demystify the category, taking visitors on a sensorial journey of discovery – exploring regions, climates, grape varieties and production methods – while The Bridge Collection tells the story of humanity through the evolution of drinking vessels and Planet Cork helps visitors understand this underplayed sustainable and innovative industry.
Alongside a soon-to-be-opened wine school offering a variety of daily and multi-day workshops on Portuguese wine and gastronomy, WOW encompasses a series of F&B venues including fish restaurant Golden Catch, Portuguese cuisine at VP and vegetarian Root & Vine. Together, these venues seek to give visitors an authentic taste of Porto's gastronomy and hospitality.
---
Could you give us an overview of The World of Wine concept?
World of Wine (WOW) is a new cultural district in the city of Porto in the Vila Nova de Gaia area; a historically significant location that is peppered with traditional Port wine houses. Whilst a substantial number remain as wine houses, a selection of these have been regenerated to form WOW; a culturally enriching destination showcasing the heritage and history of the city and the region, through a series of experiences and culinary offerings.
WOW is not solely about wine, it is home to six unique museums and experiences that each reflect Portugal's  vast history, from Planet Cork and The Chocolate Story, to Porto Region Across The Ages. WOW also houses The Wine Experience, demystifying wine, exploring its avenues and expanding visitors' knowledge on the process from grape to glass, The Bridge Collection, my personal collection of 9,000 years of drinking vessels, an art gallery space for temporary exhibitions and an events space.
What was the main inspiration behind the project?
I believe that the content is the key to tourism. The driving force behind WOW was to create a destination that was widely accessible for travellers to Porto, somewhere that truly uncovered the rich historical past of the city. WOW helps define Porto as a cultural destination, telling the story not only of wine for which the city is world famous, but also of the city, its people and their adventures across the ages. In equal measure, we wanted to create a destination that locals would frequent and be proud of.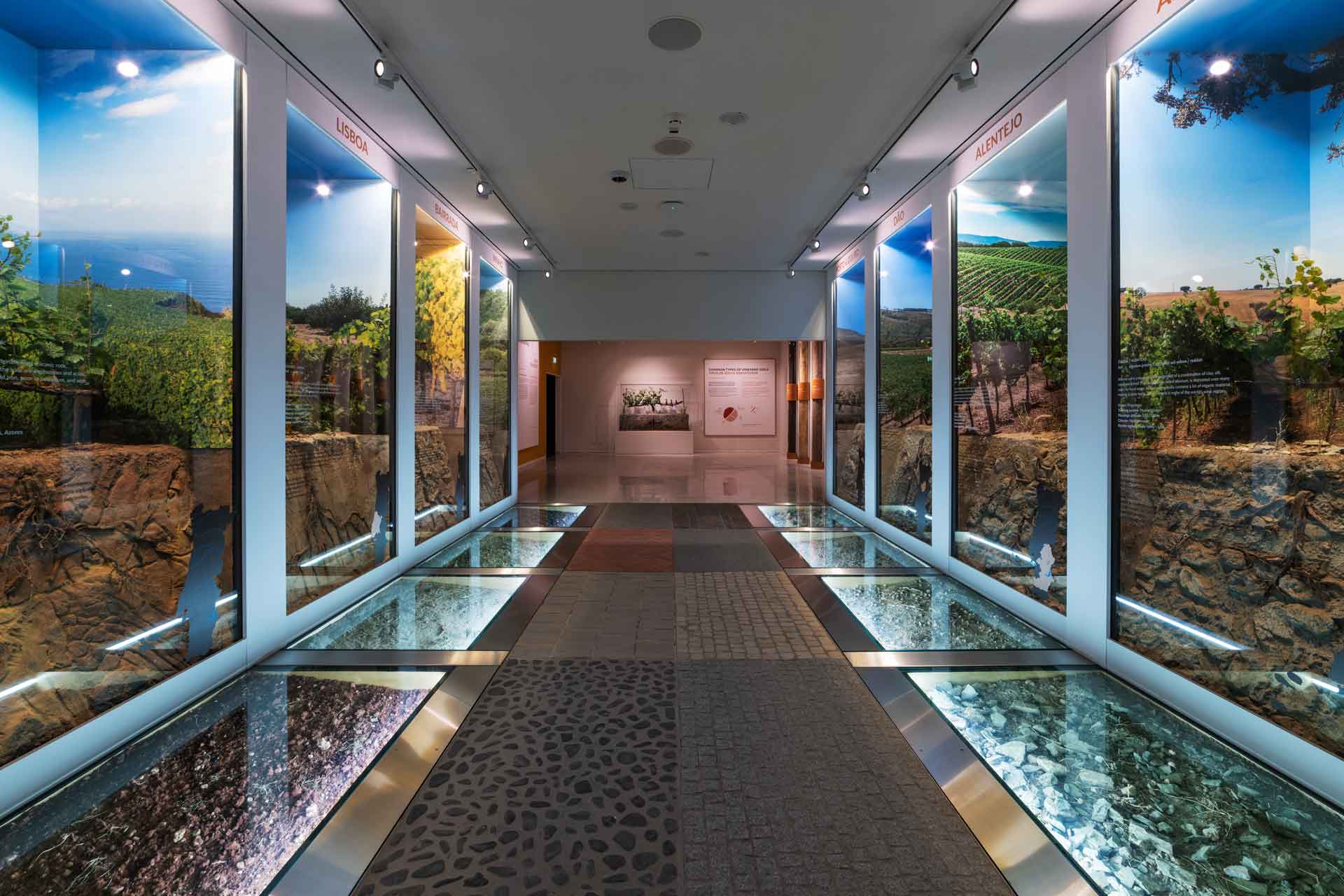 How has it been received and what do you think visitors are taking away from the experience?
The feedback from both locals and international visitors has been overwhelmingly positive. Upon entering the district, the view from the main square and diverse content in each of the museums has truly led to people reacting with a "WOW!". Furthermore, a visit to WOW is a district in which you can spend two or more days exploring. It's been wonderful to see an idea surrounding a passion of mine conveyed into a large-scale project that an international audience is actively seeking to visit.
Can you tell us a little a bit about the food and drink offering and how this relates to the wider concept?
WOW has nine restaurants and bars, each showcasing the finest culinary delights from the region. Both located on WOW's central square, Golden Catch serves fresh fish from the Portuguese coastline, whilst Root & Vine's vegetarian menu thrives on fresh raw ingredients to create vibrant dishes.
On the other side of the square, fine dining concept 1828, named to honour the legacy of Porto's people and the many adversities overcome by Porto, focuses on upscale cuisine with dishes according to the changing seasons, providing unrivalled views of the Ribeira do Porto and Douro River. WOW's pop-up restaurant, V.P., is the perfect place to experience more traditional and comforting Portuguese fare.
For a more casual atmosphere, visitors can grab a bite at Lemon Plaza, an all-day dining destination which mirrors the look of a typical Porto square, and those with a sweet tooth can head to either Suspiro dessert cafe or Vinte Vinte, the chocolate cafe which is part of The Chocolate Story.
Of course, WOW would not be complete without a wine bar, and Angel's Share has an extensive selection of wines by the glass to choose from, as well as signature wine cocktails. The bar is strategically located on the second floor above the main square, with a view directly over WOW's enchanting nightly video mapping display. Lastly, our final culinary concept, Mira Mira, will open this year alongside The Fashion & Fabric Museum. The menu revolves around haute cuisine, where healthy tapas-style dishes are meticulously prepared with rigorous nutritional care.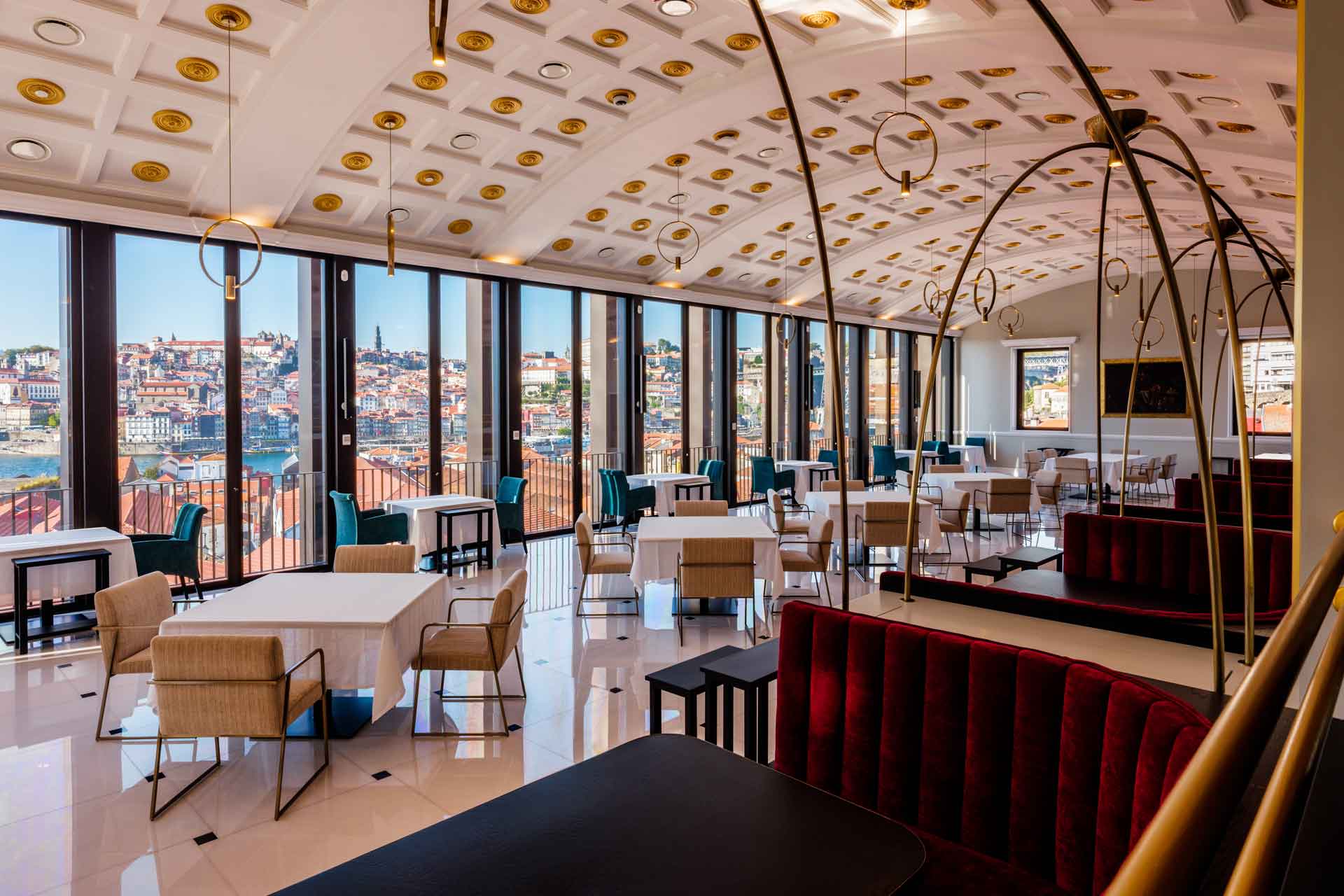 What aspects of the project are you most proud of and excited for visitors to experience?
Having my personal collection of drinking vessels through history on display is something I am very proud of and looking forward to visitors seeing. We're also very excited for travellers to see that there is far more to Porto than just Port, such as Portugal's history with chocolate, and its prominence in the fashion and textiles industry. Nevertheless, we are very excited for The Wine School to open, as it will perfectly round off the series of experiences on offer at the project.
How has Fladgate's experience and knowledge of the hospitality and hotel space translated into the project?
There is a clear evolutionary line between Fladgate's past experience in Portugal's hospitality industry and the WOW project. Ten years ago, The Yeatman Hotel opened in Vila Nova de Gaia. With its decanter-shaped pool and grape-based spa treatments, the opening of the landmark luxury hotel was a defining moment for the destination, which had clearly been transformed from a business hub to a sought-after leisure getaway. A decade later, our aim is to keep travellers engaged with the city, having introduced one of the biggest cultural attractions in Portugal. Despite its vast history and heritage, visitors come to Porto for an average of 2.6 nights, and with Fladgate's expertise and knowledge, WOW's mission is to push that to over three.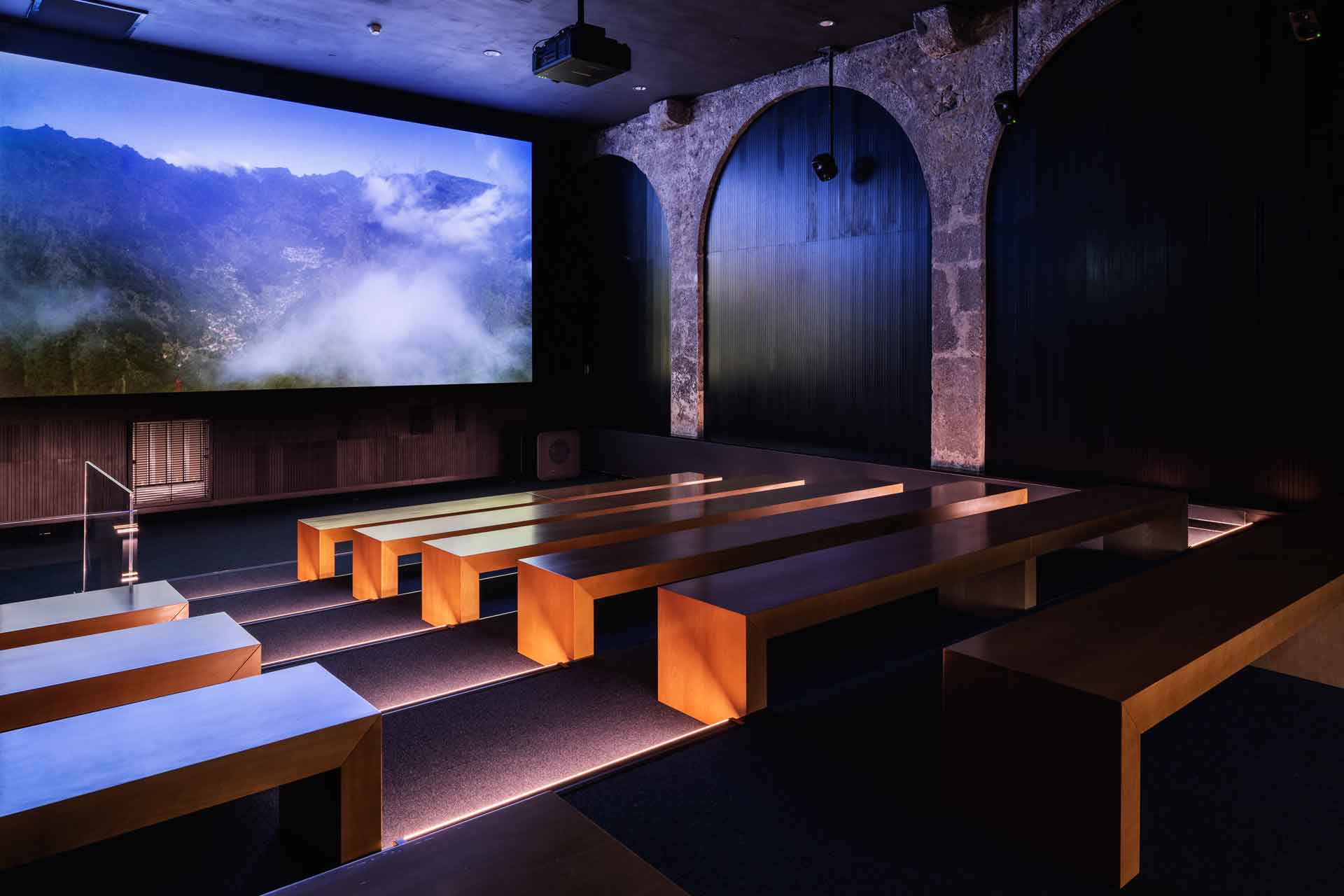 How has WOW responded to the challenges posed by the pandemic?
WOW has introduced several hygiene and safety measures to minimise the risk of spread in and around the district. WOW now holds the "Clean & Safe" label created by Turismo de Portugal to distinguish visitor and catering operations that meet hygiene, cleaning and disinfection requirements for the prevention and control of COVID-19. Measures implemented include training and information sessions for employees, regular cleaning and disinfection of work surfaces, disinfectant stations across WOW, reduced capacity and social distancing measures.
Do you think similar entertainment and hospitality initiatives will appear in other cities?
WOW's offerings are unique to Porto and the region so it would be impossible to replicate what WOW offers its visitors in other destinations, but it would be wonderful to see other cities react to WOW by establishing their own similar initiatives. If other cities build cultural districts to highlight their main industries, traditions and values of the destination, it would be amazing.
Will we see more gastronomic and experience-led initiatives from Fladgate going forward?
We are always developing new ideas to bring more gastronomic and experience-led initiatives at WOW. We have an exciting temporary exhibition schedule planned, and more permanent immersive museums in development for the next phases of WOW.
Looking ahead, what are the next steps for WOW?
Later this year we will open The Wine School, a destination in which visitors can finetune their wine expertise, with workshops for all degrees of interest and knowledge. The Wine School will provide wine workshops specifically designed for wine lovers, curious connoisseurs, and professionals.
With three training rooms, two with a tasting room and another with a kitchen, this will be the ideal place to learn everything about Portuguese wine, including how to differentiate and choose wine and how to pair with dishes and snacks. 2021 also welcomes the opening of The Fashion & Fabric Museum, paying homage to the significance of the fashion industry in Portugal.
---
CREDITS
Words: Jenna Campbell
Photography: Courtesy of World of Wine