A rising star in the hospitality industry and one of the UK's most exciting chefs, Callum Graham, Head Chef at Bohemia, the Michelin-starred restaurant at The Club Hotel & Spa in Jersey, talks to Supper about seasonal produce, Michelin stars and what working in some of Europe's most decorated restaurants has taught him about ingredients, cooking and perseverance.
With over a decade of experience in some of the very best hotels and restaurants, Callum Graham is well placed to lead his brigade of 13, bringing a European influence to Bohemia's food thanks to his time spent working across the continent, including stints in Paris at Michelin-starred Le Céladon and Auberge du Lion d'Or in Geneva.
The chef, who has also worked at five-star hotel The Lanesborough in London and appeared on MasterChef: The Professionals in 2018, is responsible for Bohemia's evolving seasonal menus and is particularly passionate about showcasing and combining local Jersey produce and seafood with ingredients from France, which is just 14 miles away.
Having been part of the team to achieve Bohemia's 17th consecutive Michelin star this past January, Graham, who was appointed in January 2020, is the youngest chef to ever be awarded a star in the Channel Islands.
---
Congratulations on being awarded your first Michelin star, what does it mean to you to receive this accolade?
It is mind blowing and I'm still trying to come to terms with what it means to myself and the team. It is such an honour and a privilege to have retained Bohemia's star. For myself it is a dream come true and years and years of hard work and dedication to get to this point in my career.
As the only restaurant in Jersey to hold a Michelin star, what do you think sets the restaurant apart?
There are lots of great restaurants in Jersey creating fantastic food across a broad range of styles. At Bohemia we have always set out as a restaurant and a team to simply delight our diners by using only the best seasonal produce in a way that enhances those ingredients and creates a real wow factor in a playful style.
To captivate the customers and receive the special recognition of one Michelin star from the Michelin Guide is a joyous occasion for us as a team and is what drives us to keep improving.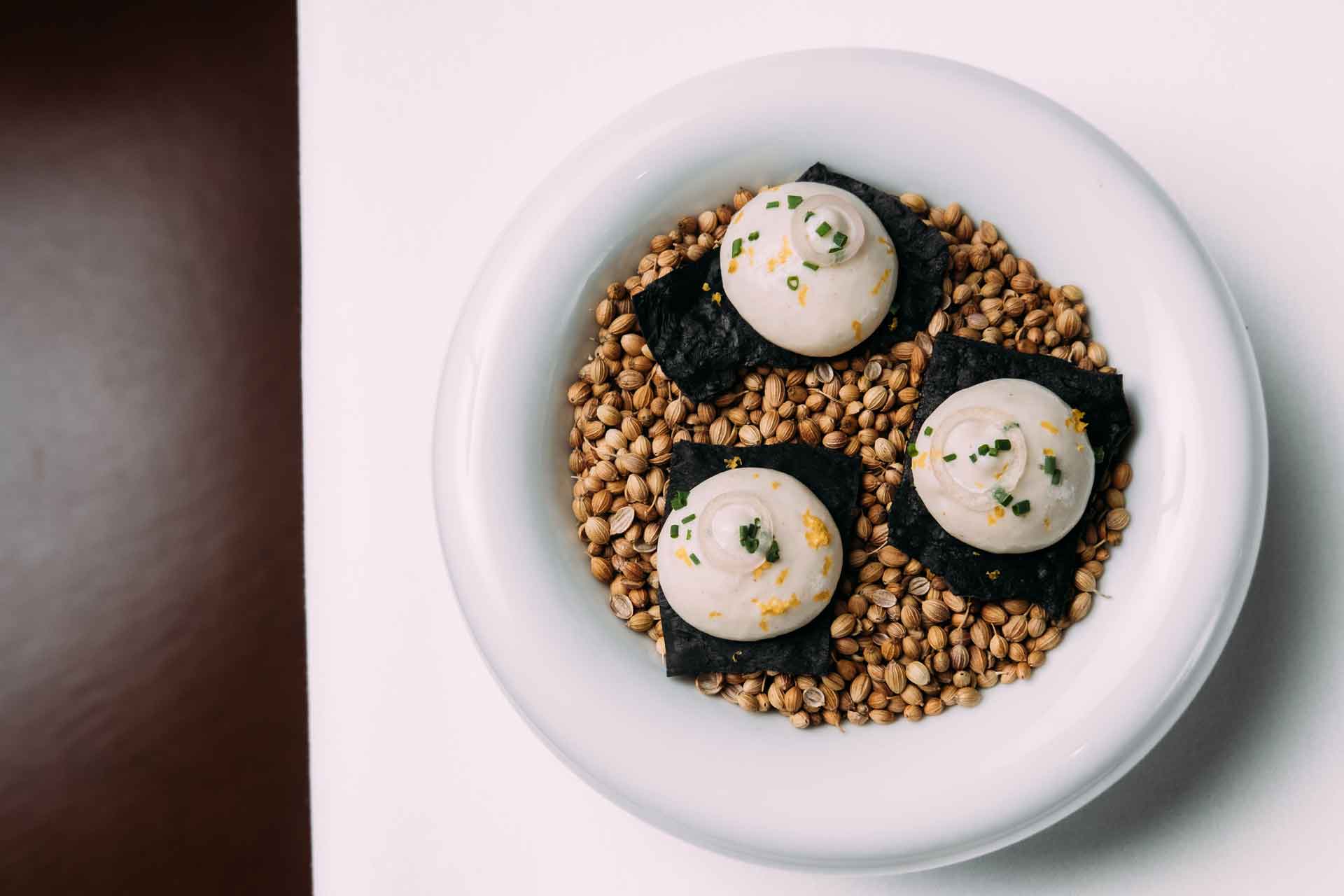 Do you still think chefs are driven by the goal of achieving a Michelin star?
I wouldn't say all chefs are driven by Michelin stars. Some chefs are happy to be cooking and doing a job that they have a real passion for, whatever level that might be at. That being said I think chefs that get into Michelin-starred kitchens from a young age end up getting a drive and a desire, to one day achieve a star of their own, if they work hard enough.
What has been the inspiration behind Bohemia's menu under your leadership?
The inspiration behind the menu has always been to create interesting, flavoursome dishes with a bit of fun to delight the customer using great local produce as much as we can and the best ingredients from further afield.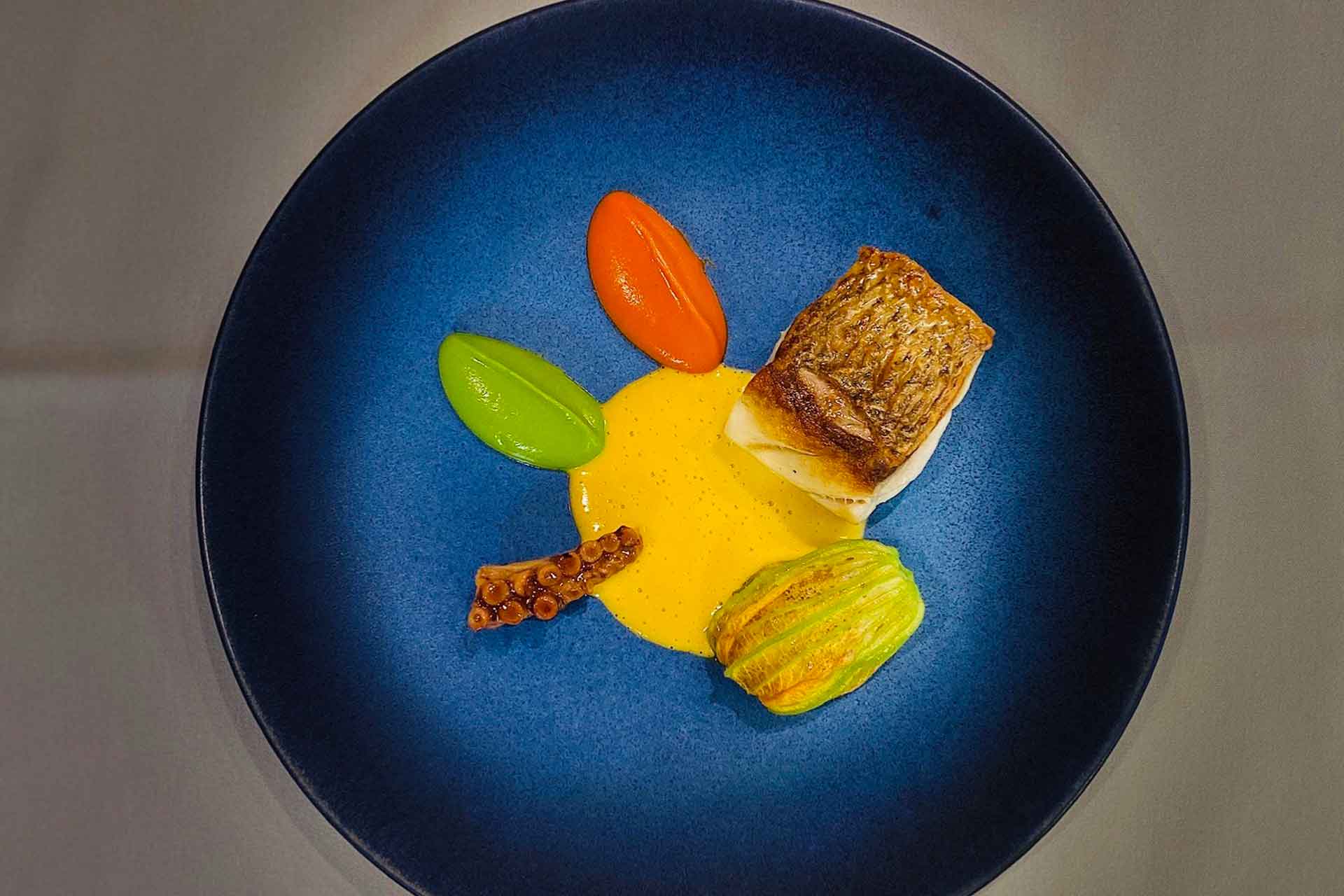 The Michelin Guide highlights Bohemia's commitment to showcasing Jersey's very best ingredients, how do you go about incorporating local produce into the menus?
I would say that we try our best to incorporate as many local ingredients as possible within reason, because as much as we like to use local, the produce has got to be top quality. Fortunately, we have some great independent suppliers, farmers and fishermen that are able to source us these incredible ingredients – whether that's getting seabass that was caught an hour before we receive it, or perfect courgette flowers. Other ways that we are trying to incorporate 'local' is by using talented local individuals to help move the restaurant forward with regards to crockery or vessels for serving food on.
What are some of your favourite dishes on the current menu?
Some highlights from the menu that we had on before we had to close due to lockdown were dishes such as Hand Dived Scallop, Oscietra Caviar and Waldorf Salad; Roasted Aged saddle of Lamb with garlic and lamb jus; and Ivoire Chocolate Dome, with pistachio and raspberry.
Could you tell us a little bit more about your path to becoming a chef?
I moved to London to go and work at the Lanesborough Hotel when I was 18 under the careful guidance of Paul Gayler. After a year, I moved to Geneva In Switzerland, which came with its difficulties as I didn't speak French and was moving to a country I had no idea about and had no friends or relatives there. Whilst there I worked at Grand Hotel Kempinski (now Fairmont Grand Hotel Geneva) for just over two years in Le Grill restaurant, I then moved across the city to the Michelin-starred Auberge du Lion d'Or where I worked with the great chefs including Gilles Dupont and Thomas Bryne.
After this I then moved to Paris and worked at the then Michelin-starred Le Céladon in Paris, under Christoph Mosiand. I was then fortunate to get the opportunity to work with Steve Smith at Bohemia, where, as part of his team I moved through the ranks up from a junior sous chef, then we he moved on to pastures new, an opportunity was presented to myself to apply for the head chef job, and the rest they say is history.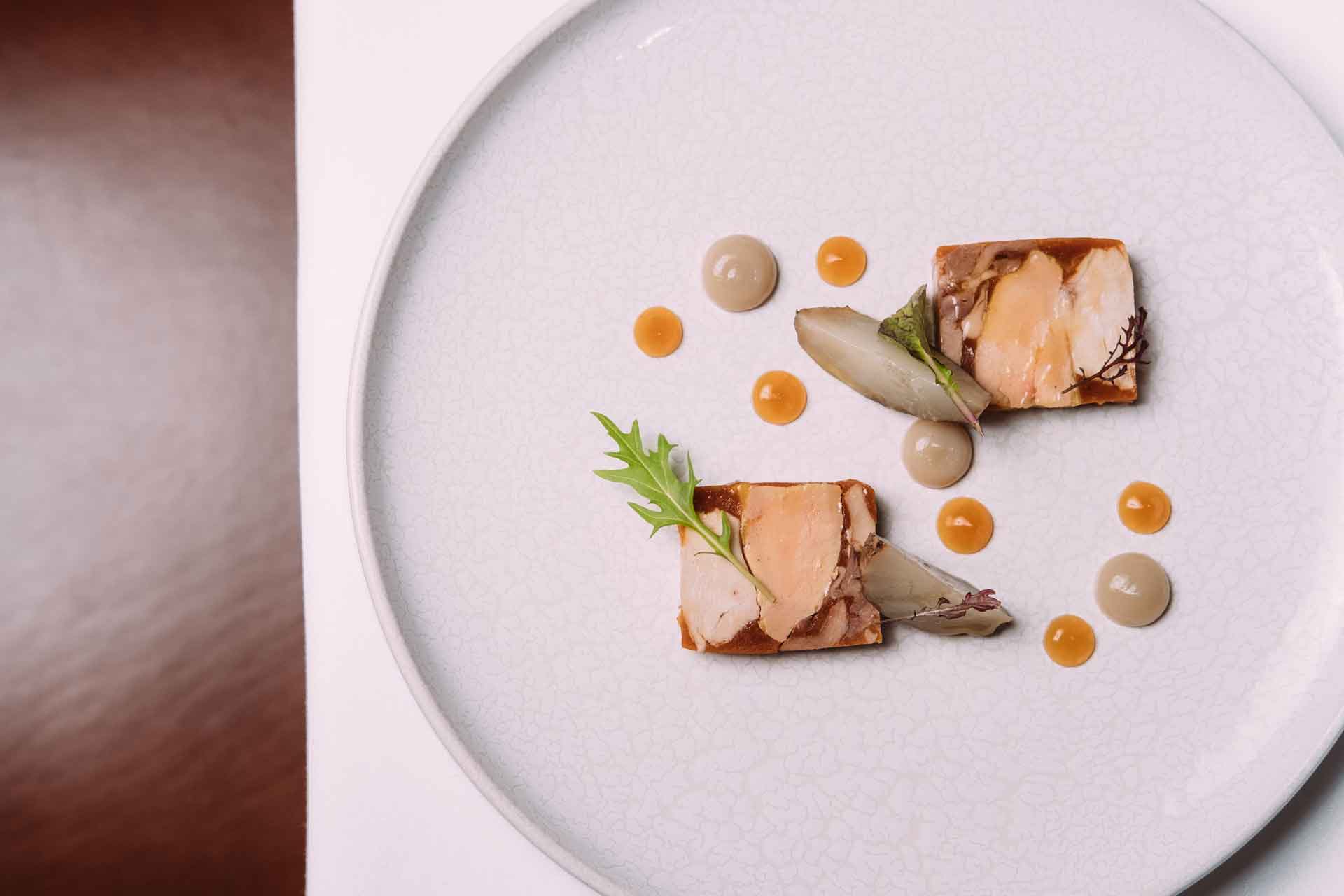 How did your time in some of Europe's best restaurants help you hone your cooking style?
I would say that the biggest thing that I picked up especially from working in Paris is that you need to be able to get the best ingredients and produce. If you are able to do that, then that is half the battle. Also to have the knowledge and restraint to use techniques to enhance the produce rather than overshadow them.
Having starred on MasterChef: The Professionals in 2018, how did this impact your career?
Going on Masterchef was a great experience but I fell short on what I was capable of to be honest. That being said, it gave me more drive to put my head down and just work hard, improving and learning, and trying to absorb as much knowledge as possible. At the time it was hard to accept not reaching the finals week, but in hindsight it was possibly a blessing in disguise. I say that because when something doesn't go your way, you can either let it get you down or you can look at what happened and learn from it making yourself focus more, work harder and want it more.
Looking forward, what are your hopes for Bohemia over the next year?
I think first and foremost we just want to get the restaurant back open and get the customers back in and get cooking for them, and hopefully give people something to really look forward to. It's a difficult time at the moment for many people, particularly hospitality. Hopefully everyone will come back to dine and we will keep getting the support from customers so we can keep doing what we love to do. As for Bohemia we have new ideas and tasks that we are working on to keep improving what we do each day, with our end goal being to delight our customers.
---
CREDITS
Words: Jenna Campbell
Images: Courtesy of Bohemia Restaurant