Beginning his career in the kitchen with Jean-Christophe Novelli, Steve Smith is widely regarded as one of the most inventive and talented chefs of his generation.
His wealth of culinary experience – derived from a fruitful career in many of the UK's finest kitchens and working alongside chefs such Shaun Hill, Paul Heathcote and Simon Gueller – has culminated in a number of industry awards including the achievement of his first Michelin star at the age of 24, for his work as Head Chef at Gordleton Mill, as well as five AA Rosettes and a Catey Award for Chef of the Year in 2014.
His successful career has also involved a five-year stint as Head Chef of The Burlington Restaurant at The Devonshire Arms Hotel in Skipton, where the restaurant was awarded a Michelin star with Steve overseeing the kitchen and several years spent at the Michelin-starred Bohemia at The Club Hotel & Spa in Jersey, where he held the position of Executive Chef.
Now at the helm of fine dining institution, Latymer at Pennyhill Park Hotel in Surrey, Supper caught up with the chef to find out about his career highlights, his plans for the Michelin-starred restaurant and took a sneak preview of his latest dining experience, The Discovery Menu.
---
Congratulations on joining Latymer and retaining the restaurant's 4 AA Rosette status, what has your first year in the role been like?
Thank you. It's been a bit of a roller coaster to be fair. Due to a change of chef, you really start from scratch again with all the guides, but to go straight in with 4 AA rosettes under this year's challenging circumstances is fantastic. As we move forward, we will look to improve wherever we can and push to gain 5 AA rosettes. 
 How did the move to Latymer enable you to further develop your cooking style?
We are always working to develop dishes and the menu offering. The entire team is constantly working to refine and develop the menu.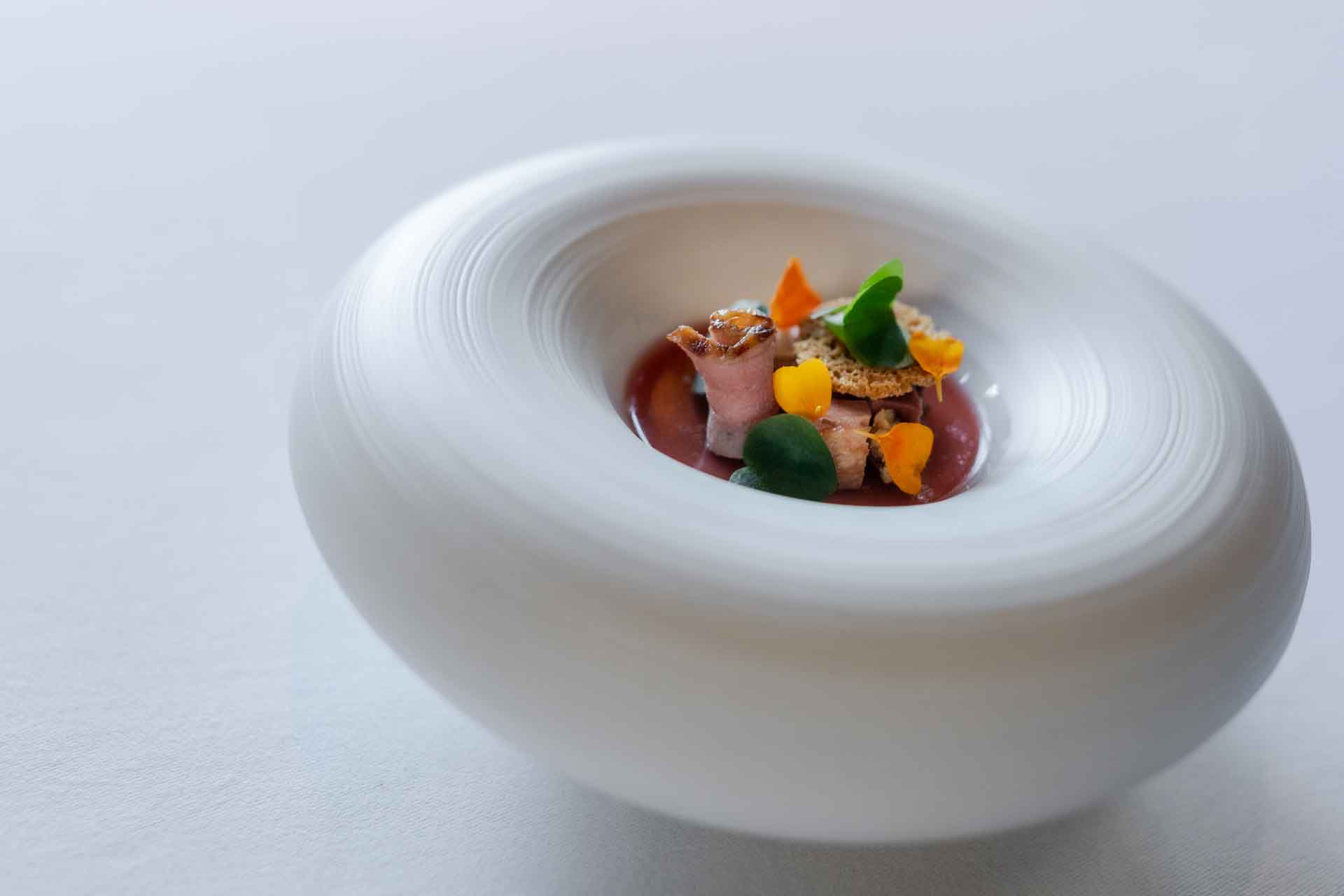 Could you tell us a bit more about the new Discovery Tasting Menu and what it entails?
The discovery menu is a six course surprise tasting menu that changes depending on seasonality and which products are at their peak that day. 
Having worked at a number of award-winning restaurants and hotels, which of these experiences stands out the most for you?
I've been pretty lucky so far, but winning a Michelin star first time round, gaining 5AA rosettes and winning a Catey award were all pretty fabulous.  
Highly respected for your inventive take on modern British cooking and passion for seasonal produce, where do you draw inspiration from when devising new menus?
It always starts from getting the best produce. You can then work on flavour combinations or fats and acids with those key ingredients. You can also be inspired by a picture or a book. Ideas mainly come from being able to separate the creative process from the productive work process.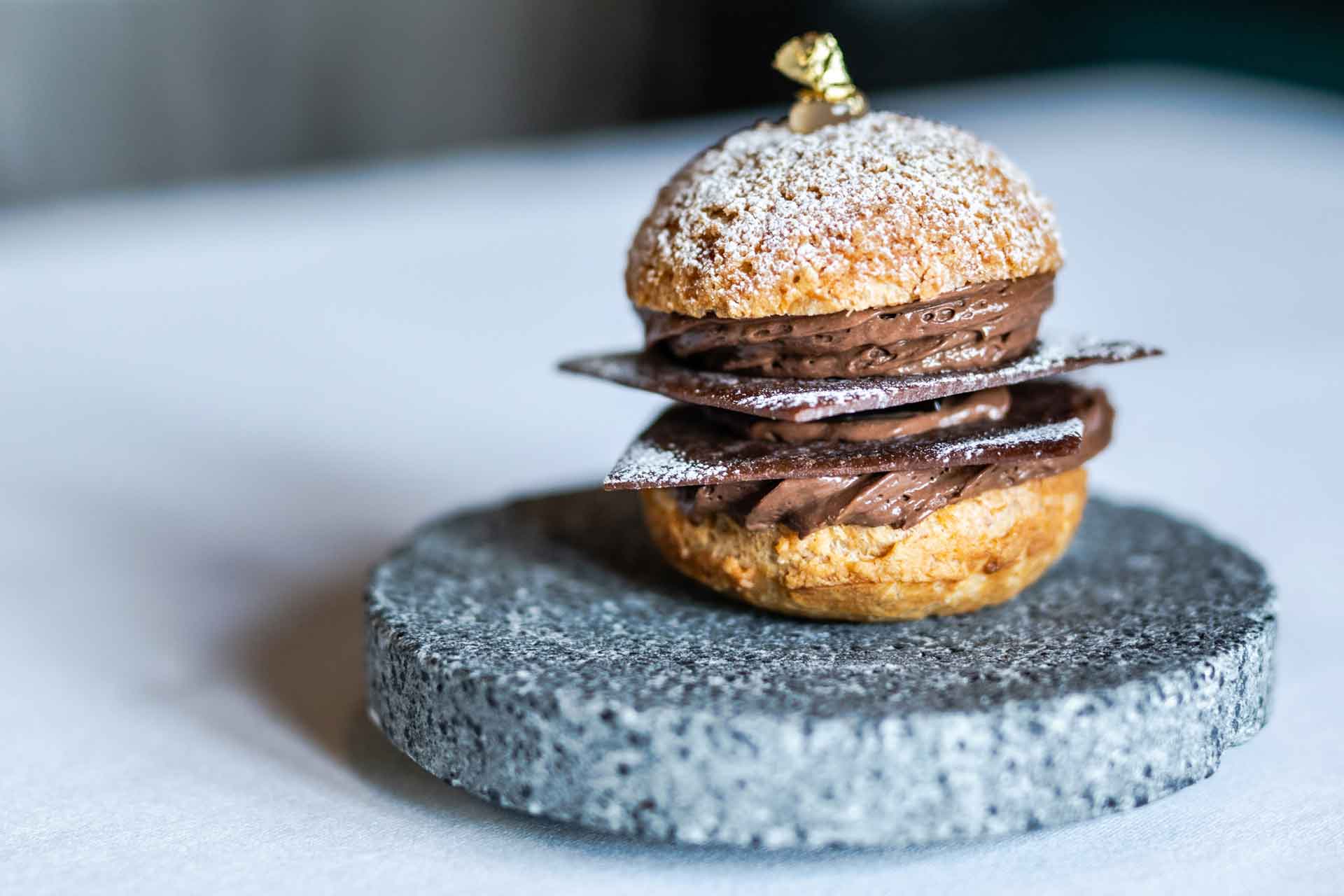 Having worked with chefs such as Jean-Christophe Novelli, Shaun Hill and Paul Heathcote, and having won a number of prestigious industry awards yourself, what do you think it takes to be a truly great chef?
Being a chef now has completely changed even from just a few years ago; the industry and customers' needs are constantly changing. I'll try to be brief.  Be open minded and embrace change. Share the Information. Stay relevant. Invest in yourself and your staff. Commit to learning new techniques and look for ways to improve productivity. Listen. The service team must be engaged and buy into the food they serve. Effective menu planning, and sourcing of ingredients. Don't be afraid of making mistakes. Leading effectively is very different from managing.   
This past year has been extremely difficult for the hospitality industry, what are your current and future hopes for the sector in terms of recovery?
My hope is that the demand to eat out is as strong as it was before the second lockdown. We are lucky that we have a customer base that wants a return to dining out. Hopefully this won't be too long away. We could possibly see more people staying and dining within the UK rather than travelling in the short-term. I just hope we can return to a new normal that doesn't include being put in forced lockdown again.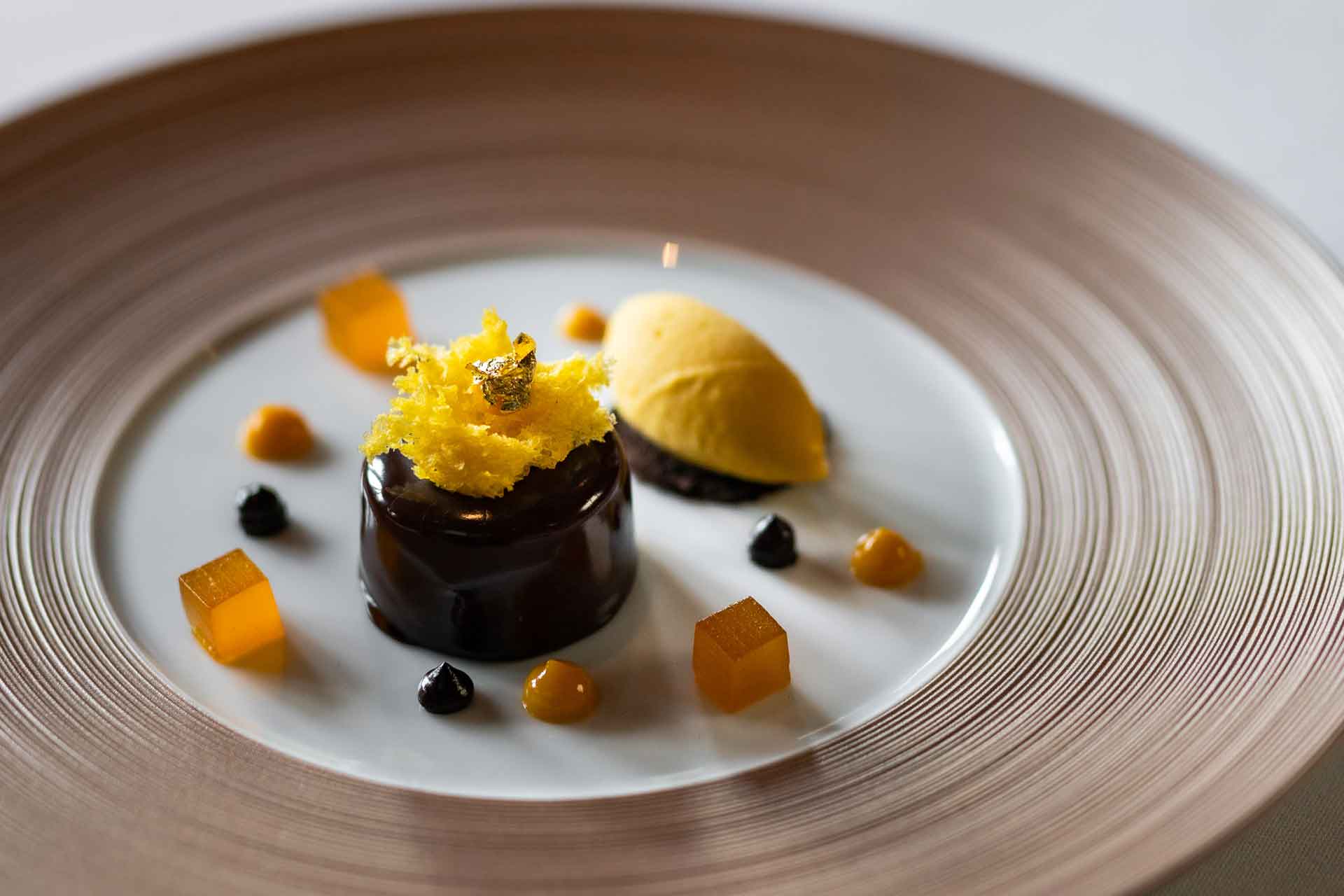 What has been the most rewarding aspect of your career so far?
Hopefully it's still to come. It's always better to look forward than back. 
With many of us now facing greater time indoors over the coming months, can you recommend any comforting dishes for cooking at home?
Just cook what makes you happy and enjoy it. 
What would you say is your favourite dish on the current Latymer menu?
The rhubarb and basil nitro salad, but I don't want to say too much about it as it would spoil it for those who are yet to experience it!
CREDITS
Words: Jenna Campbell
Photography: Courtesy of Pennyhill Park Hotel & Spa