Following Windjammer Landing Villa Beach Resort's recent appointment of Jose Gomez to Executive Chef, Supper caught up with the acclaimed chef to discuss how he will seek to further enhance the resort's culinary offering and pioneer the hotel's sustainability incentive through creative food and beverage initiatives.
The chef joins Windjammer Landing in St Lucia, with over 30 years' experience, having begun his career in San Juan, Puerto Rico, and refining his skill set at The Culinary Institute of America.
Having received training from several world-renowned chefs, including Roland Passot and Jean-Georges Vongerichten, Gomez held Executive Chef positions at The Waldorf Astoria Panama and the Waldorf Astoria the Reach in Key West, Florida. Most recently, Gomez transformed the food and beverage programmes at The Hyatt Ziva and The Hyatt Zilara in Jamaica – placing them in the top five for Hyatt properties throughout the US.
Joining at a time when Windjammer Landing is looking to further push boundaries in the F&B industry to make its daily work more sustainable, Gomez and his team will spearhead the resort's farm-to-table initiative, building and nurturing relationships with local farmers, fishermen and livestock and poultry breeders. This will ensure the resort's produce remains local and fresh, which in turn continues to support the island's local economy.
---
Congratulations on your recent appointment to Executive Chef, what are you most looking forward to in your new role?
Firstly, Thank you for the good wishes and the opportunity of this interview with Supper Magazine. One of the things that I'm looking forward to the most is getting to know more local farmers and fishers throughout St Lucia and ensuring they're credited on our menus. I also look forward to all the training that will be taking place with all the culinary team throughout our menu changes.
How will you evolve the resort's already impressive culinary offering?
The evolution of the culinary offering at the resort will be triggered by all the things that we identify as reliable, local products that have been sometimes overlooked. This will add value and freshness to our menus and help redirect our vision to our farm-to-table programme.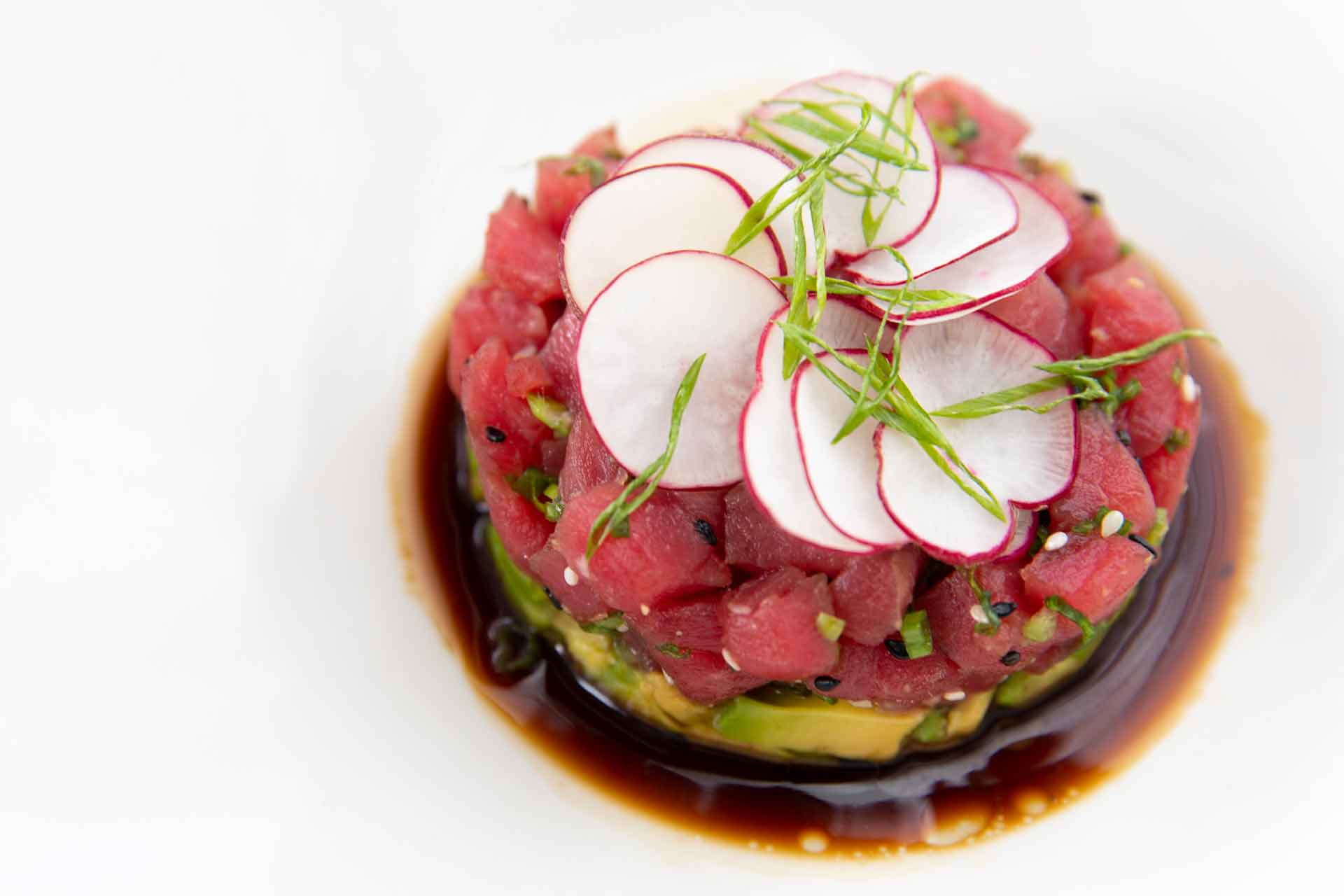 Can you tell us a little more about the hotel's farm-to-table initiative?
Our farm-to table-initiative is a programme that aims to give back to the community. It means that through our alliances with local farmers, we support the local economy and play a an indirect role in furthering it. We are also developing the Windjammer Garden; this is a team effort between our gardeners and our cooks to enhance the culinary experience. The herbs, lettuces, and vegetables will be grown by our gardeners and picked by our culinary team. All the produce from this initiative will be showcased in our restaurants.
How will sustainability and nutrition inform your approach?
Both will feature through our approach, ensuring our newly created menus have a sustainable and nutritional offering with a seasonal view. Why import mangos to St Lucia when they are out of season? We have an obligation to spread knowledge on how, why, and what affects our environment by utilising some foods that are not sustainable, like sugar, one of the most destructive crops that can be easily replaced by honey. When you create menus using what you can grow organically, you support the local farmers, you contribute to the profit, people and the planet. These are the three pillars of sustainability.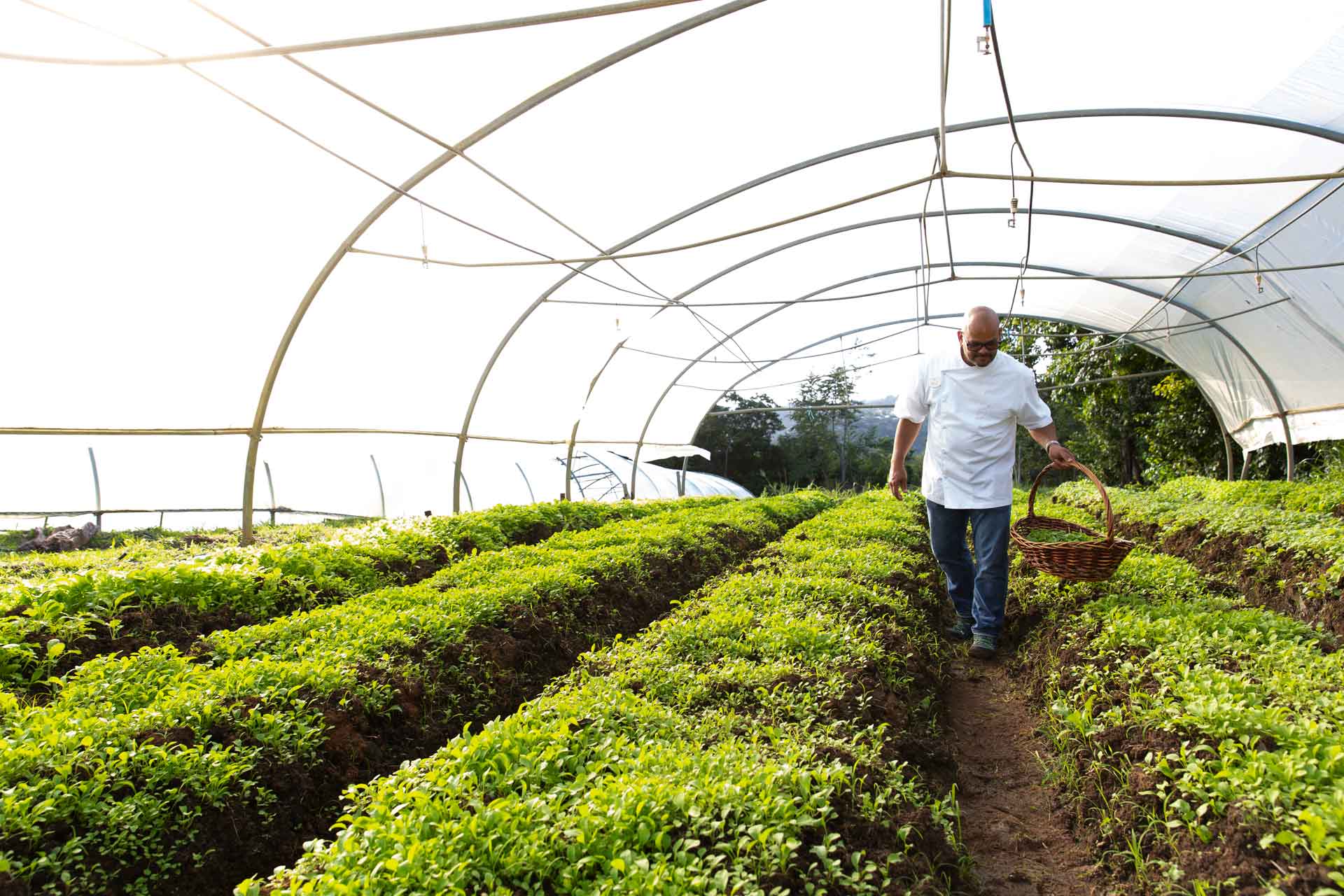 How will technology and innovation help you deliver on this?
When it comes to St. Lucia and the farmers I have met, they don't apply much technology other than the irrigation systems they use, mostly set with timers. Using a nutrition calculator; will help monitor the intake of nutrients on the different crops and reduce the waste of valuable resources, like water. This tool can be introduced in our garden, and it can be shared with our farmers.
Private dining experiences have grown in popularity over the past year, do you have any plans to expand this aspect of the resort's culinary programme? 
When we look at the selection of fantastic villa's that we have at Windjammer Landing Villas Resort, your mind flies away with creativity. The outburst of requests for intimate dinners at the villas has been incredible; therefore, we are completely changing the current offering. We will be doing chef tasting menus with wine pairings and excellent entertainment. I will be personally taking care of the most intricate ones while training my Sous Chef on it.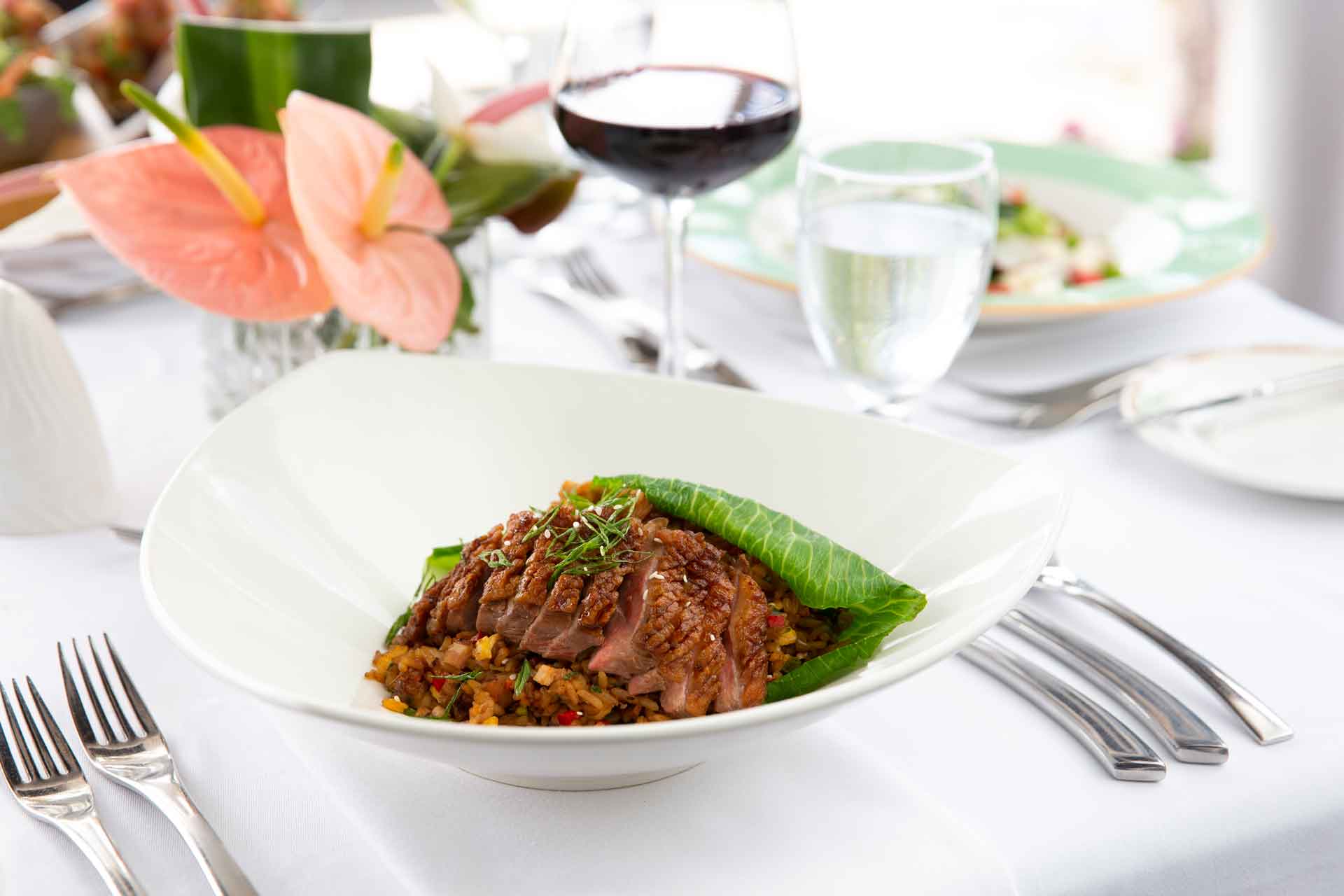 As part of your role at the resort, you have also stated your desire to help train younger cooks, why is mentoring the next generation of chefs important to you?
Cooking is all about sharing knowledge; it's about sharing your passion with others and guiding them to follow in your footsteps. Mentoring is one of the most rewarding things that I have experienced in my life; every time I receive a call from a chef that I had previously mentored is like a roller-coaster ride. They call me to share their success, to ask me questions, to celebrate a promotion, and so on. I have been blessed in my life with the opportunities of travelling and education that I feel obliged to share and when you mentor the next generation of cooks, you pass the torch to someone that could be better than you.
You've worked alongside some of the world's very best chefs and restauranteurs, how have these experiences shaped you and guided your own cooking style?
Discipline, perseverance, hard work, knowledge, creativity, passion and love for the product were among the things I learned from my mentors. The long hours and experiences have taught me that simplicity and technique are key; less is always more and not to cut any corners because the processes will be affected.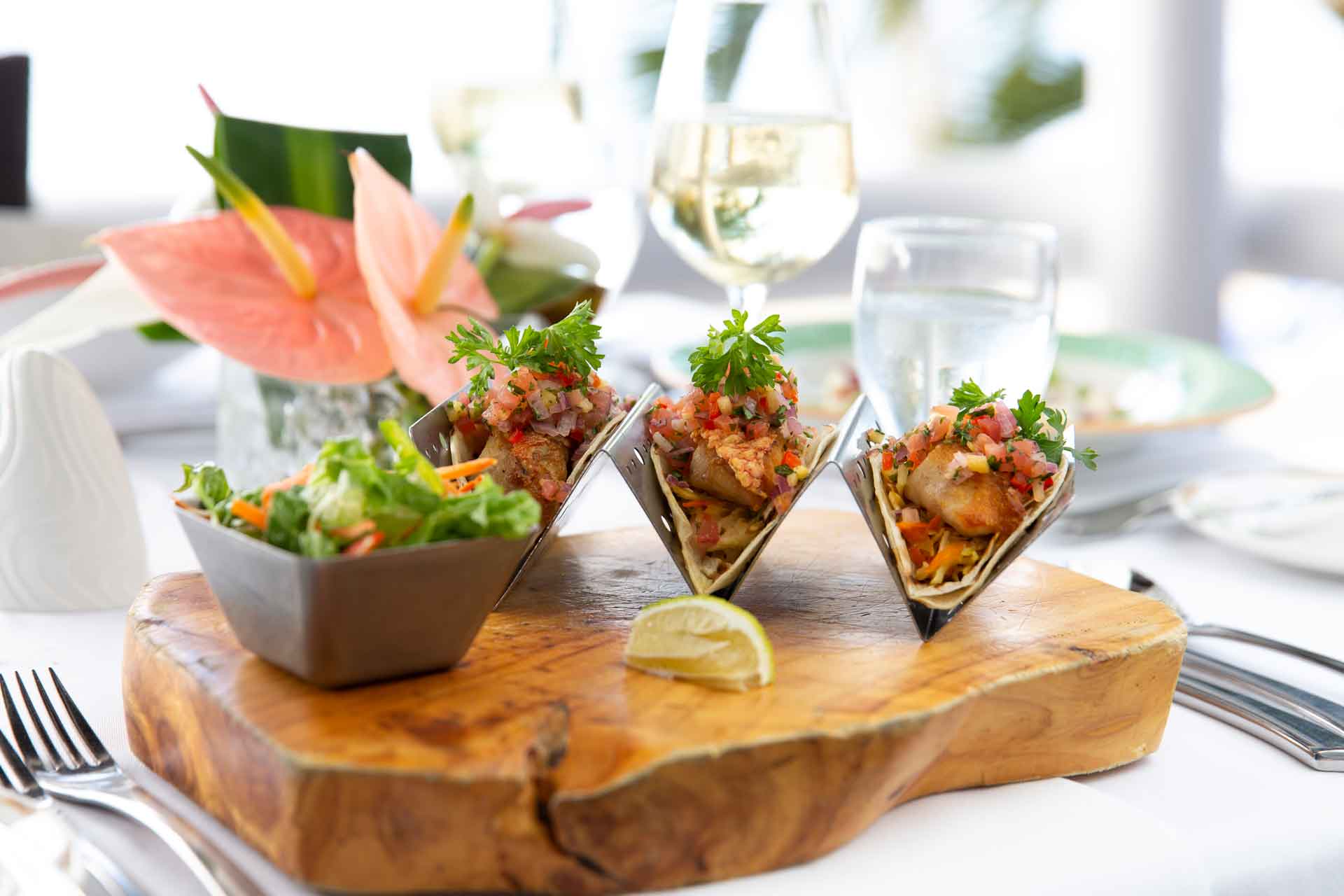 What have these experiences taught you about the key components of luxury hospitality and service?
All these experiences have taught me how to create an emotional connection with my guests. To be a greater listener when I go to a table or discuss a menu planning and, most importantly, make them feel comfortable with my capabilities and suggestions by making sure that they feel that Windjammer is their home away from home.
Looking forward, what are your hopes for the hospitality industry over the next few years?
These pandemic times have been very tough on our industry; it has changed previous procedures. I just hope that we can all travel, dine, drink, be married and joyful around the world in the near future. Just the way we were before but better!
---
CREDITS:
Words: Jenna Campbell