Leading the kitchen brigade at Northcote since the age of 23 and a regular face on Britain's tv screens, Lisa-Goodwin Allen is known for drawing inspiration from Lancashire's Ribble Valley landscape to produce innovative and flavoursome dishes that showcase the range of ingredients that the region has to offer.
Born in Lancashire, her culinary career began at Lancaster & Morecambe College. After graduating, she worked in several award-winning restaurants, including the two Michelin-starred Le Champignon Sauvage, before joining Northcote.
After joining Northcote aged 20, Goodwin-Allen became chef de partie after a year, junior sous chef the following year then at the age of 23 was named head chef, making her one of the youngest chefs to take on the role in a Michelin-starred kitchen at the time.
As Executive Chef she is passionate about furthering the hotel and restaurant's ethos to use local suppliers and supporting up-and-coming producers. As well as leading the kitchen brigade, she is an instrumental figure in Northcote's gastronomic celebration, 'Obsession', cooking alongside the world's best chefs at the annual event, which was founded in 2001.
On a recent trip to The Stafford Collection hotel, we caught up with the chef to discuss reopening after lockdown, supporting local producers and nurturing the next generation of chefs.
---
How does it feel to be back open and working on new menus again?
It feels so good to be back in the kitchen, working with the seasons again, cooking with top quality produce. The team seems to be really enjoying being in the kitchen together, it's a definite morale boost for them. We have been really busy though, so they've gone from ten miles per hour to 100 miles an hour pretty quick, but everyone is enjoying having some normality back. It's also great be able to be creative again. We can now put all of the techniques and skills that we have been enhancing and learning over lockdown into practice and deliver some amazing dishes.
What changes have taken place on the F&B side since reopening?
We have extended the terrace and launched a snack and small plate menu to further enhance guests' experience. When people arrive, they have the opportunity to relax and have an aperitif on the terrace, while enjoying the beautiful views of the Lancashire countryside.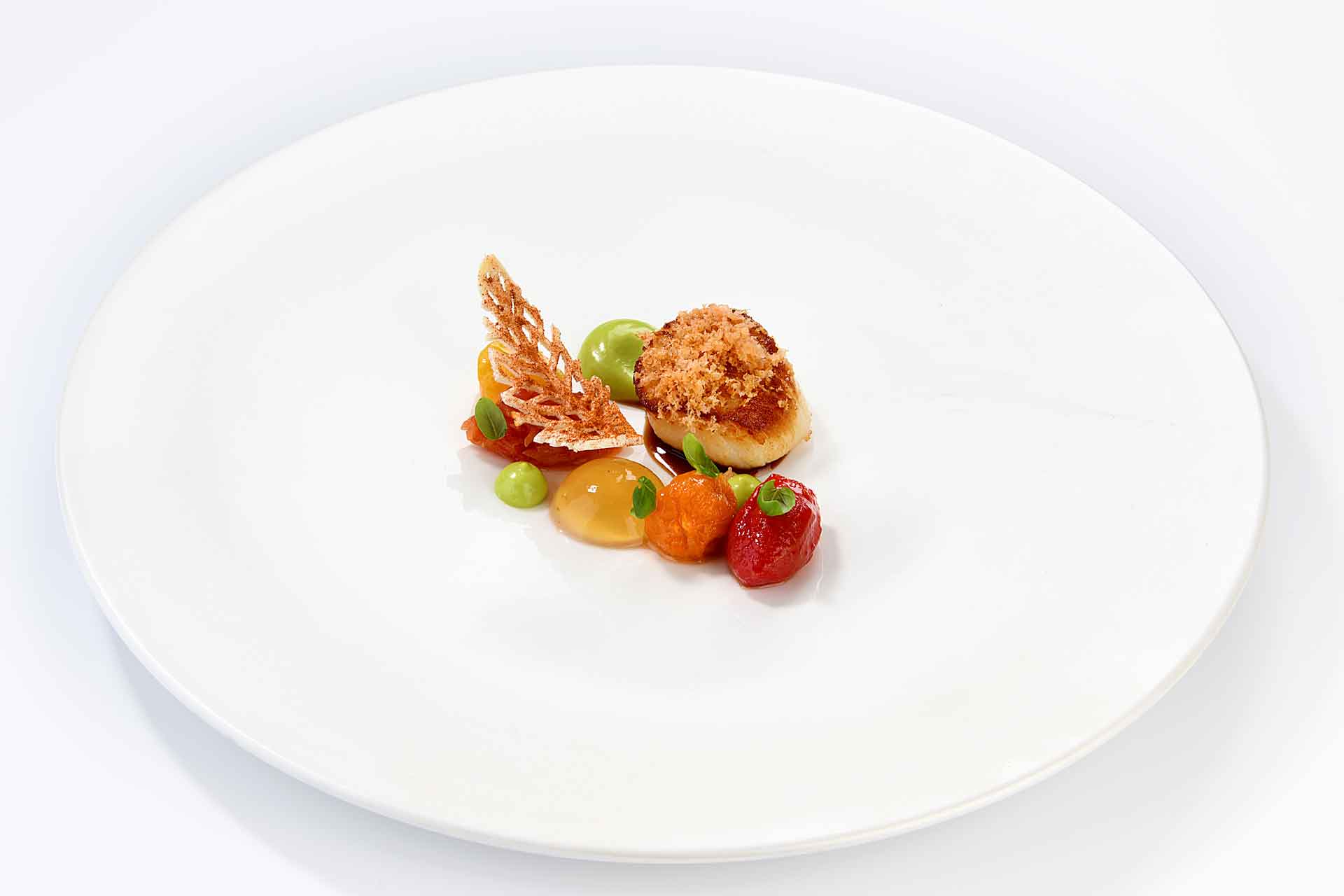 How did you use the time away to further develop Northcote's culinary offering?
Nurturing young talent is so important, they are the next era of the industry. It's vital that we support progression by giving the next generation the tools they need to grow and learn. During this time, I took the team to meet some of our suppliers and producers so that they could develop a heightened sense of respect and understanding for the growing and rearing they do. And this helped spark creativity, as they got to see where the produce comes from.
Hospitality is such a great industry to be in, for the main fact that there is so much diversity. You can travel the world if you want! It's fast-paced and exciting. But I'm also very aware that I have to work hard to create an environment which allows the team to come in, learn their craft and be energized to do it at the same time. This is an ethos that I strongly believe in and one which creates a solid and happy team and in turn exceptional, creative menus with dishes that people will remember forever.
What is something you learnt about yourself as a chef over the past year?
The importance of having a work-life balance. The pandemic made me realise that you have to take time for yourself and spend time with family and loved ones in order to develop and grow in a work environment. Having a good balance means that you can be more focused, it enhances creativity and means you are able to be more productive.
I think it also hit home even harder how important it is to bring your team through with you and get them working on new ideas and techniques in order to develop them as individuals, so that they can grow. We've just promoted Danny Young to head chef, he's been with us for ten years and started as an apprentice. He's an excellent role model and inspiration to others looking to progress and have a career in hospitality. We've got many talented young chefs in the team who have huge potential. Opportunities are always presenting themselves so the whole team is progressing together. The kitchen isn't just about me, it's about every single person that works alongside me. I couldn't do what I do without them.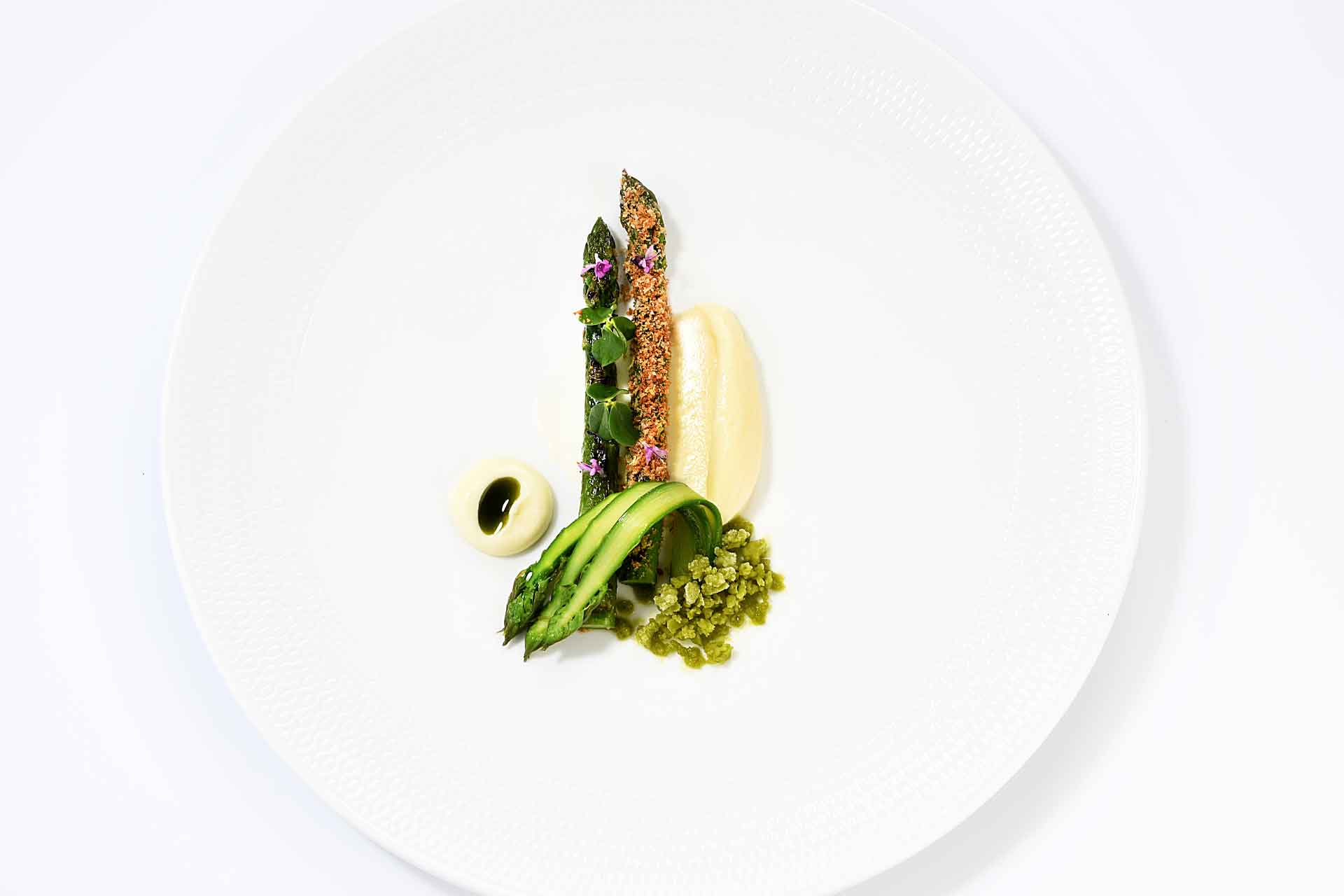 What was the inspiration behind the current menu?
The current menu is all about cooking the ingredients in different ways and being bold with them to ensure that they deliver in quality. The asparagus for instance is prepared in two different ways in order to pull out pure flavour. The Norfolk poussin is an amazing product that we wanted people to experience and we have paired it with a black garlic, which has liquorice tones to it. The Amalfi lemon dessert with the limoncello provides a kick people aren't really expecting, it adds a real summer feel.
Who are some of the producers and suppliers you have worked with to bring the new menu to life?
We work really closely with Lancashire-based Wellocks who supplied us with some of the top-quality vegetables you will find on the menu. We're also working with Norfolk Quail Limited, who have supplied the fantastic poussin. R&J in Yorkshire have delivered our incredible meat for a number of years too. We actually worked together with them on our gourmet delivery boxes during lockdown to ensure we delivered the very best produce and experience to everyone.
Have you employed any new techniques or lesser-known ingredients to create the dishes?
One ingredient that we are using which is quite unusual is the Norfolk poussin. Poussin originates from France but Norfolk Quail Limited recently started rearing them and it's such an amazing product to be able to put on the menu. We've tried to tap into unusual ingredients that people aren't using as much.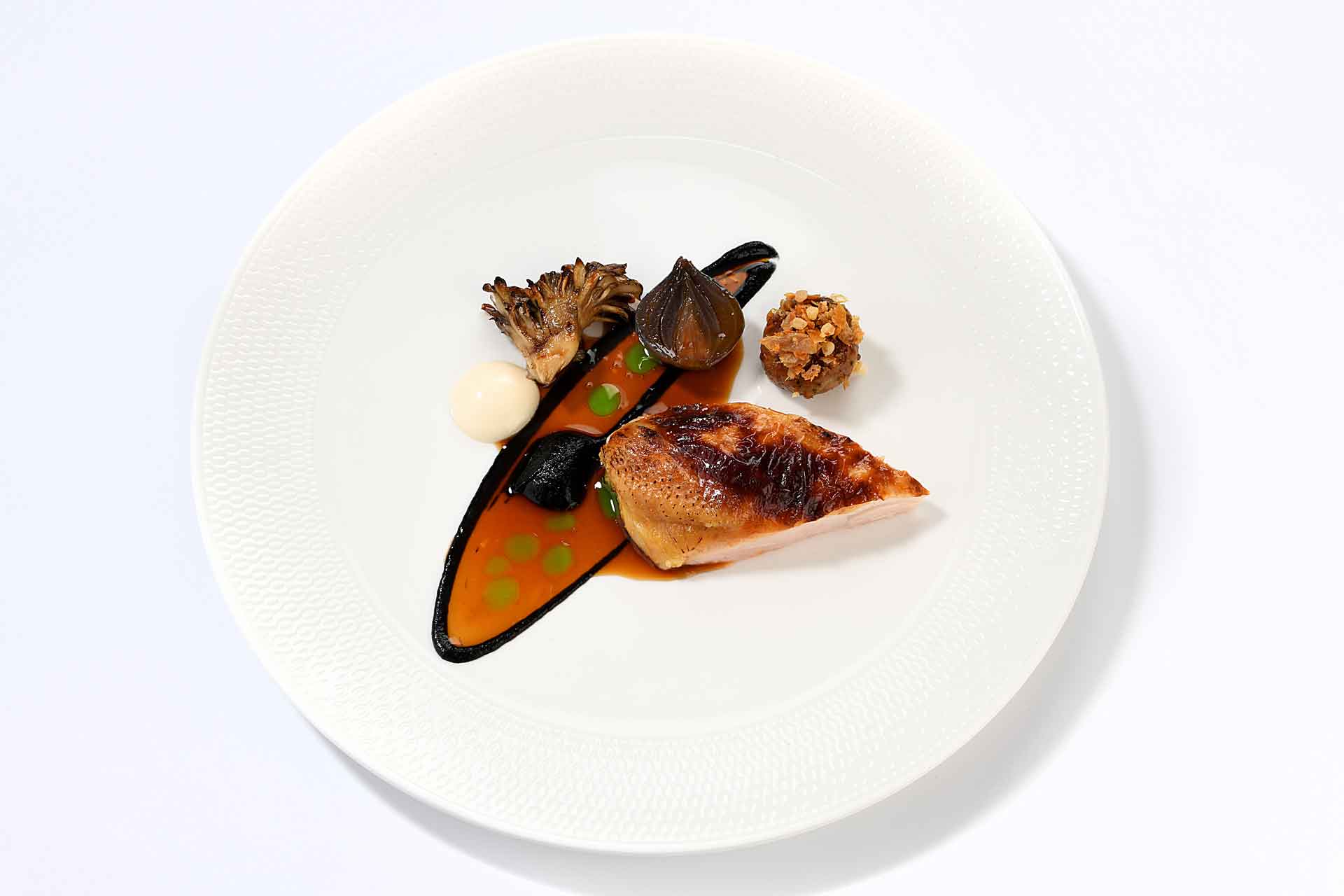 After a difficult 18 months, what are your hopes for the hospitality industry going forward?
I hope the industry learns from what's happened. The pandemic has completely transformed the hospitality industry. It's changed and you can see that with the current staff shortage. We now all need to support each other more than ever and work to get people back into the industry. It's a very rewarding and creative industry to be in so we must use learnings, such as different working hours, different opening times and the option of delivery boxes to be more flexible, ensuring that people feel rewarded and valued in the work they are doing and so that guests have the very best possible experience.
What else is in store for Northcote's F&B programme over the next few months?
We'll be creating another new menu at the end of July which will be full of colour and the flavours of summer. We will also continue to tap into the seasons and local produce, always looking at what's new and unique.
Can you tell us anything about next year's Obsession chef series?
For next year's Obsession, after the crazy year that everyone has been through, we're paying homage the British Isles. Britain is home to some of the world's most incredible chefs and we want to celebrate that. We have some of the best of the best guest chefs coming to Northcote in January and are very excited to announce more about Obsession 22 soon.
---
CREDITS
Words: Jenna Campbell
Imagery: Courtesy of Northcote