Beachcomber Resorts & Hotels has appointed William Girard as Executive Chef of Royal Palm Beachcomber Luxury in Grand Baie, on the north coast of Mauritius. The culinary star will take the reins across the luxury hotel's three kitchens.
The chef's 25-year career has seen him run several Michelin-starred hotel restaurants, including Le Barthelemy Hotel in Saint Barthelemy, Sofitel Paris Le Faubourg in France, Burj Al Arab in Dubai and Sofitel Bangkok Silom in Thailand. He has also graced the Michelin-starred kitchens of Le Taillevent and L'Elysée in Paris, and won the International Accor Cooking Contest in the year 2000.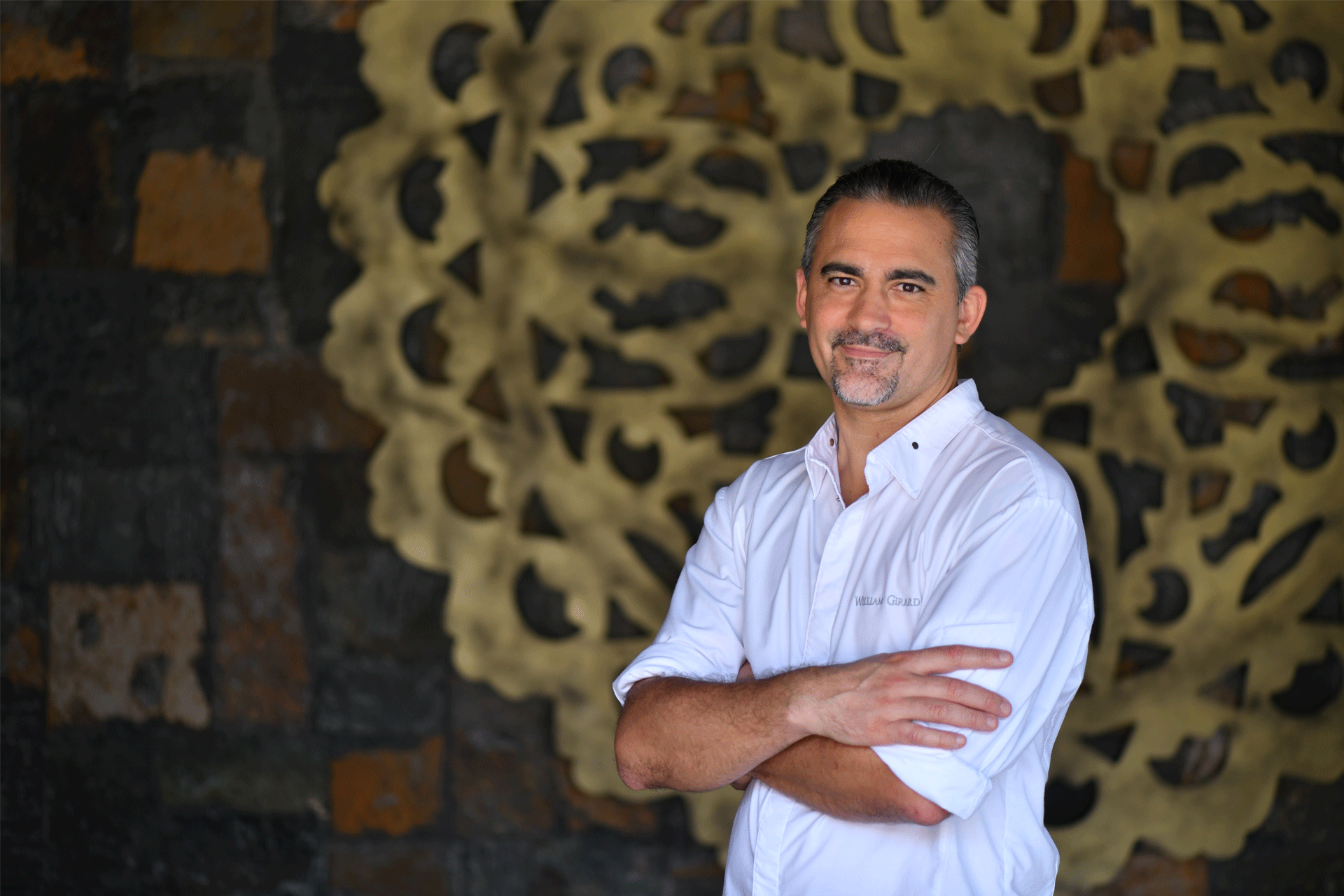 "Royal Palm Beachcomber enjoys a distinguished reputation and it is an honour to follow in the steps of great chefs like Michel de Matteis, who has overseen the hotel's kitchens for years," said Girard. "My goal is to continue to promote Royal Palm Beachcomber's fine cuisine with the teams and to surprise our guests every day."
Describing his plans for the hotel's new menu, Girard said: "It will be a blend of contemporary French cuisine with the fresh and subtle flavours and nuances of the Mauritian terroir. Local produce such as lobster, camaron (freshwater prawns) and fish from the Indian Ocean will take centre stage." Highlights will include a Lamb fillet with black garlic crust, green zucchini with ginger and a curry leaf gravy, and Faye Faye crab meat and a ginger vegetable stir-fry with sweet and sour daikon radish.