Japanese brand Anaori has created an multi-functional cooking tool, updating the efficient design of a historic cooking pot in a high-performance material: carbon graphite.
Crafted from a solid block of carbon graphite, the Anaori Kakugama is sculpted into a minimalist cube and accented with chamfered edges inspired by Japanese tea ceremony architecture.
Revived in Anaori Kakugama is the imo-gata (rounded bottom) pot shape that was popular until the middle of the Edo period and the circular shape initially conceived for firewood cooking is ideal for ensuring uniform heat distribution.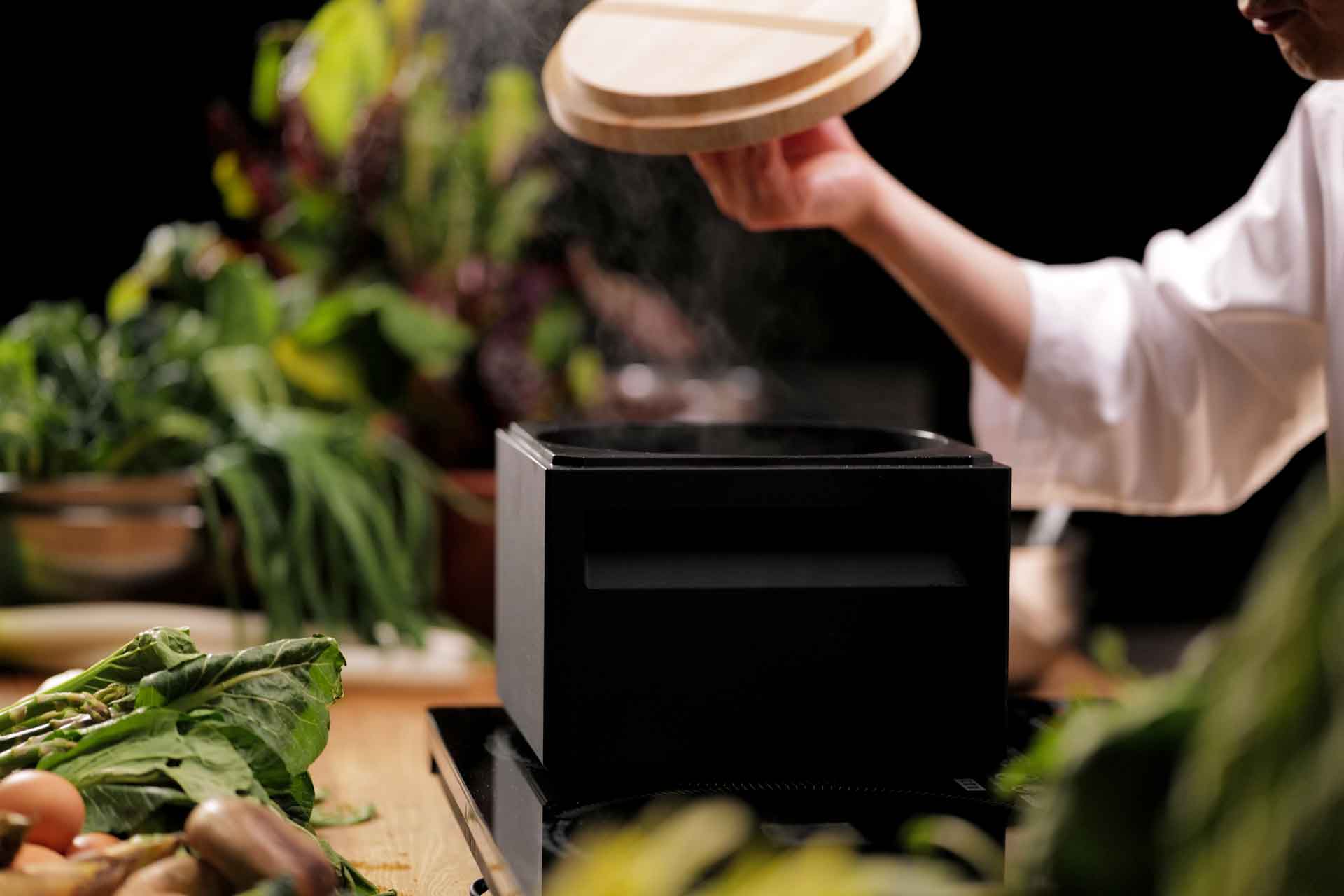 Thanks to the properties utilised by Anaori Kakugama, the cellular destruction of cooked ingredients is minimized and their original flavour concentrated. As a result, regardless of the heat source and mode of cooking, the essence of each ingredient is always enhanced.
The product can be used for grilling, simmering, frying and steaming and its dual purpose lid locks in ingredients packed within umami flavour.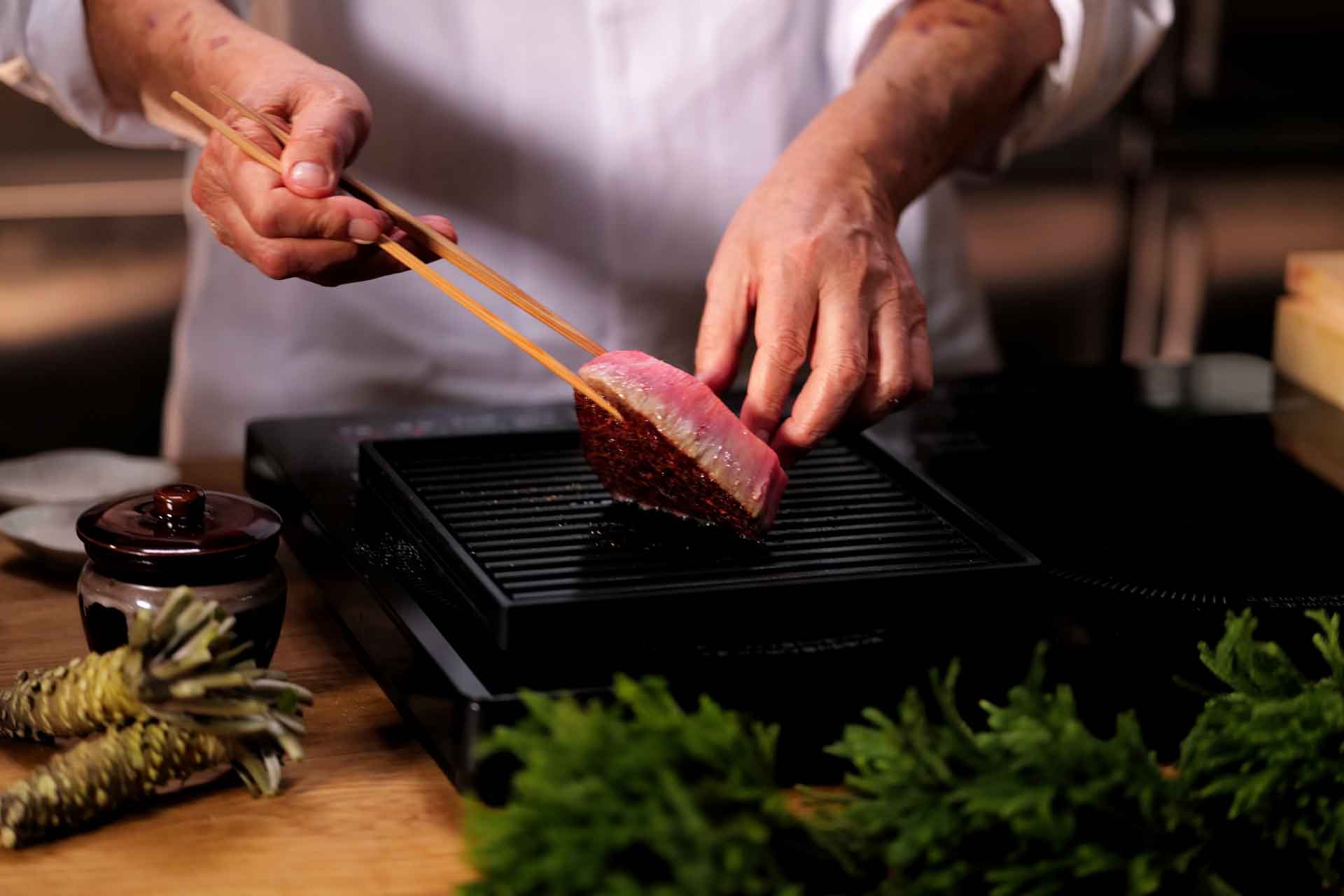 Carbon graphite is a mineral material with qualities such as resistance to wear, heat and acids as well as thermal and electrical conductivity. It is combined with a lid of pure hinoki cypress, which is a signature of Japanese cuisine's respect for natural ingredients.
Carbon graphite emits five times higher far infrared than cast iron, as such its capacity is maximized in the solid cube and with enhanced conductivity the Kakugama is compatible with all heating sources including induction heat, gas and the oven.
The cooking tool is available in two different sizes to cook with the rhythm of the seasons and define a new form of minimalism.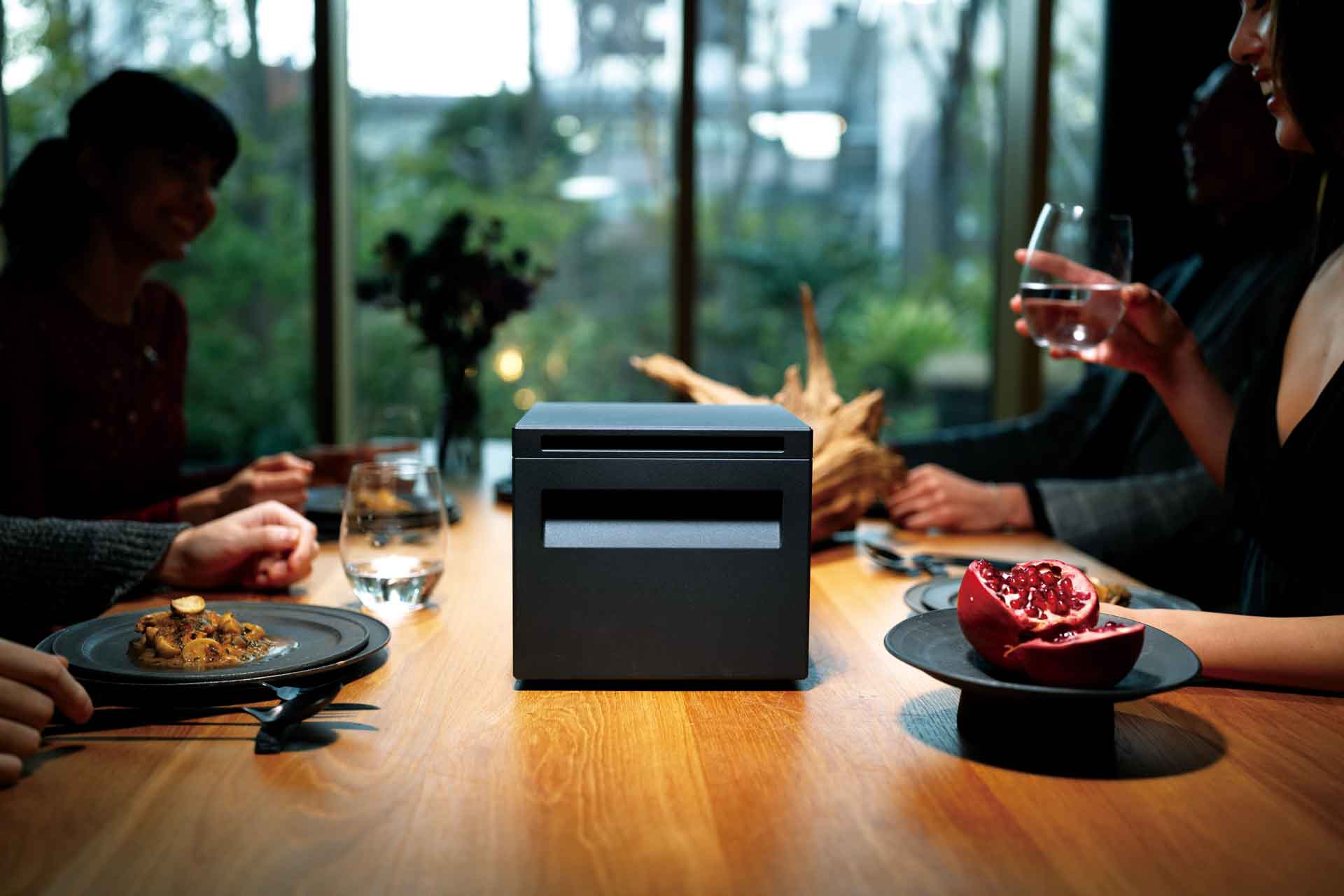 To mark the launch, Anaori has partnered with some of the world's very best chefs to develop new cooking techniques and influence the future of the culinary world. The Naturality Tour features 24 well-known personalities in the world of gastronomy, many of them with Michelin stars to their name, including Eiji Taniguchi from Osaka and chef of L'evo and Rafael Cagali who has received two Michelin stars for his restaurant Da Terra in London.
In his childhood, Anaori founder Eiichi Anaori's father would heat chunks of carbon from the factory to roast sweet potatoes. Vivid memories of that flavour compelled him to establish Anaori and partner with Japanese chef Hirohisa Koyama to develop culinary applications for carbon graphite inspired by the wisdom of Japanese cuisine. The brand's flagship product, Anaori Kakugama, is a fusion of this tradition and modern technology.