Bunkhouse's Hotel Magdalena has added a new bar concept to its roster; unique high-fidelity vinyl bar Equipment Room finds home in the hotel's basement. A series of firsts, the opening marks Bunkhouse's first vinyl bar concept and first music-centric venue on Austin's Music Lane.
The new site is the brainchild of Amar Lalvani, Executive Chairman of Standard International and Bunkhouse; James Moody, Mohawk owner; Breakaway Record owners Josh LaRue and Gabe Vaughn; and Bunkhouse Group. Inspired by famed Tokyo hideaways and the tradition of Japanese kissa – cafes specialising in jazz music – the bar resides in what was previously an equipment room in the literal sense. Now, a new hideaway has been created that marries the Japanese roots of vinyl bars —simplistic forms and raw materials such as wood, metal and linens — with classic '70s vinyl culture accents of shag rugs, raw denim and a colour palette of faded terracotta and mustard, with pops of lavender and orange.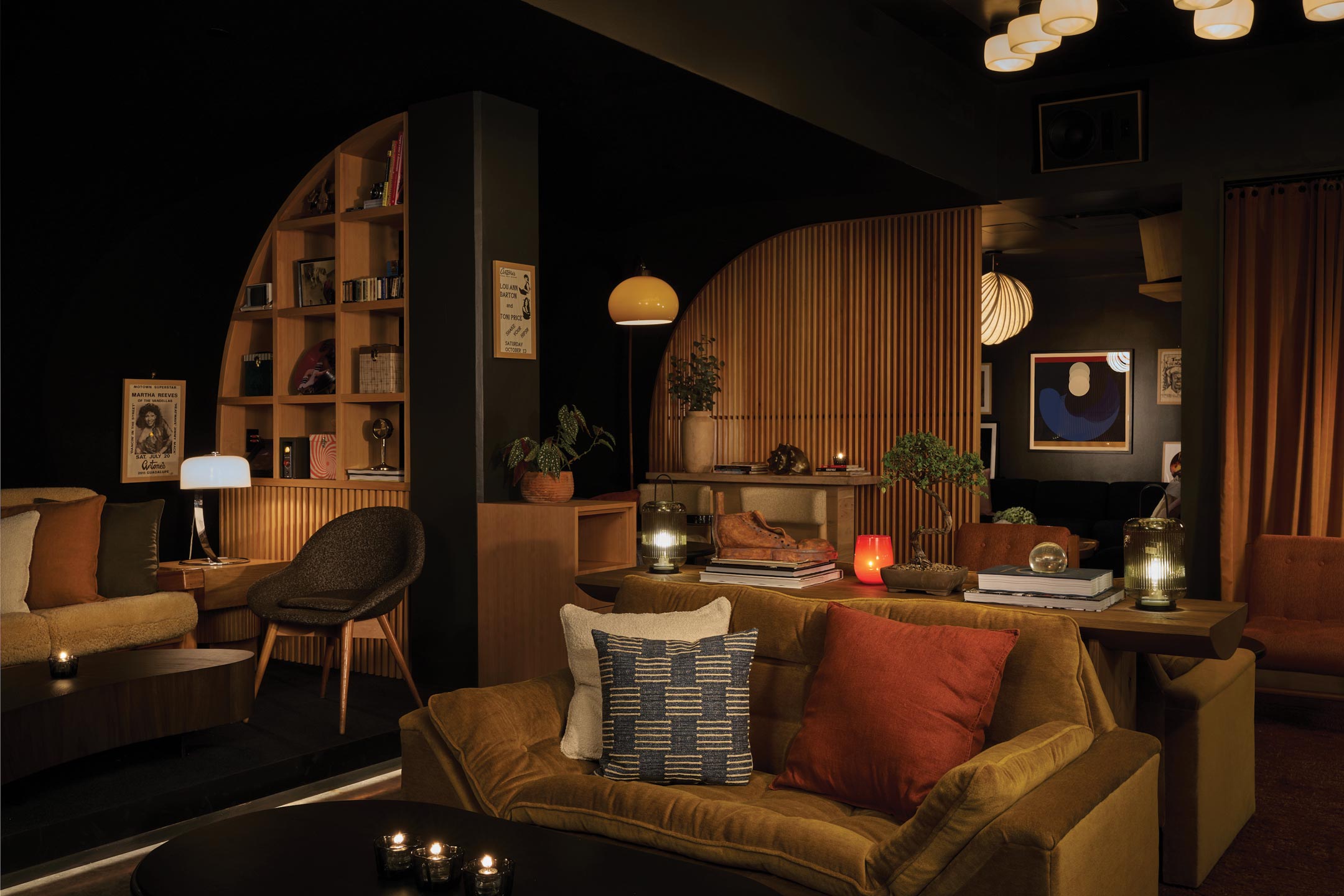 Across the bar space, stained glass accents are paired with a vintage ceiling art installation inspired by record grid storage, and artwork ranging from fine art to printed vinyls from the likes of Linda Ronstadt and Prince. A vintage U-shaped sectional, Stephen White sculptural pendant and custom curved coffee tables are accompanied by antique mirrors and a host of mid-century touches including button-tufted loveseats, Guzzini floor lamps and Miroslav Navratil Bucket chairs.
Interiors have been fitted in partnership with Breakaway Records and acoustic engineers Klipsch, with particular attention paid to sound quality. Sound-absorbing acoustic panels meanwhile create a significant audio transition from the quiet corridors into the lounge's saturated sound experience.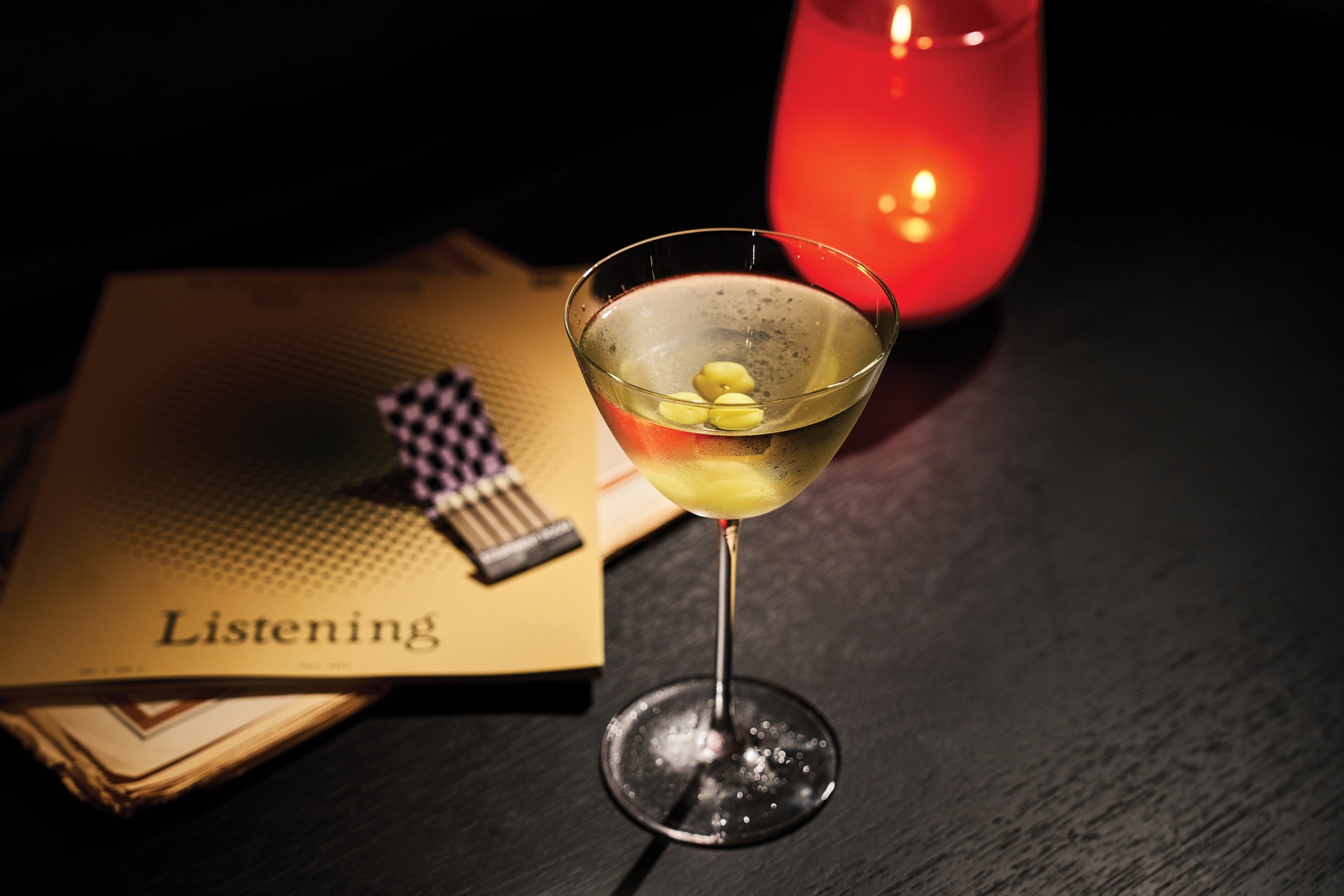 Naturally, the aural experience is paired with equally thoughtful cocktails and light bites. Created in collaboration with Robert Björn Taylor, the cocktail menu features a spectrum of classic cocktails (A Side) alongside variations on the classics (B Side) – a reference to the lesser-known songs often found on a record's flip side.
Also on offer is a selection of beer, wine, champagne, sake and non-alcoholic options, while guests can opt for playful snacks from Hotel Magdalena's Executive Chef Jeffrey Hundelt to accompany, such as Booty Call (a caramel puffed cheese corn), a tinned seafood board and vegetable onigiri.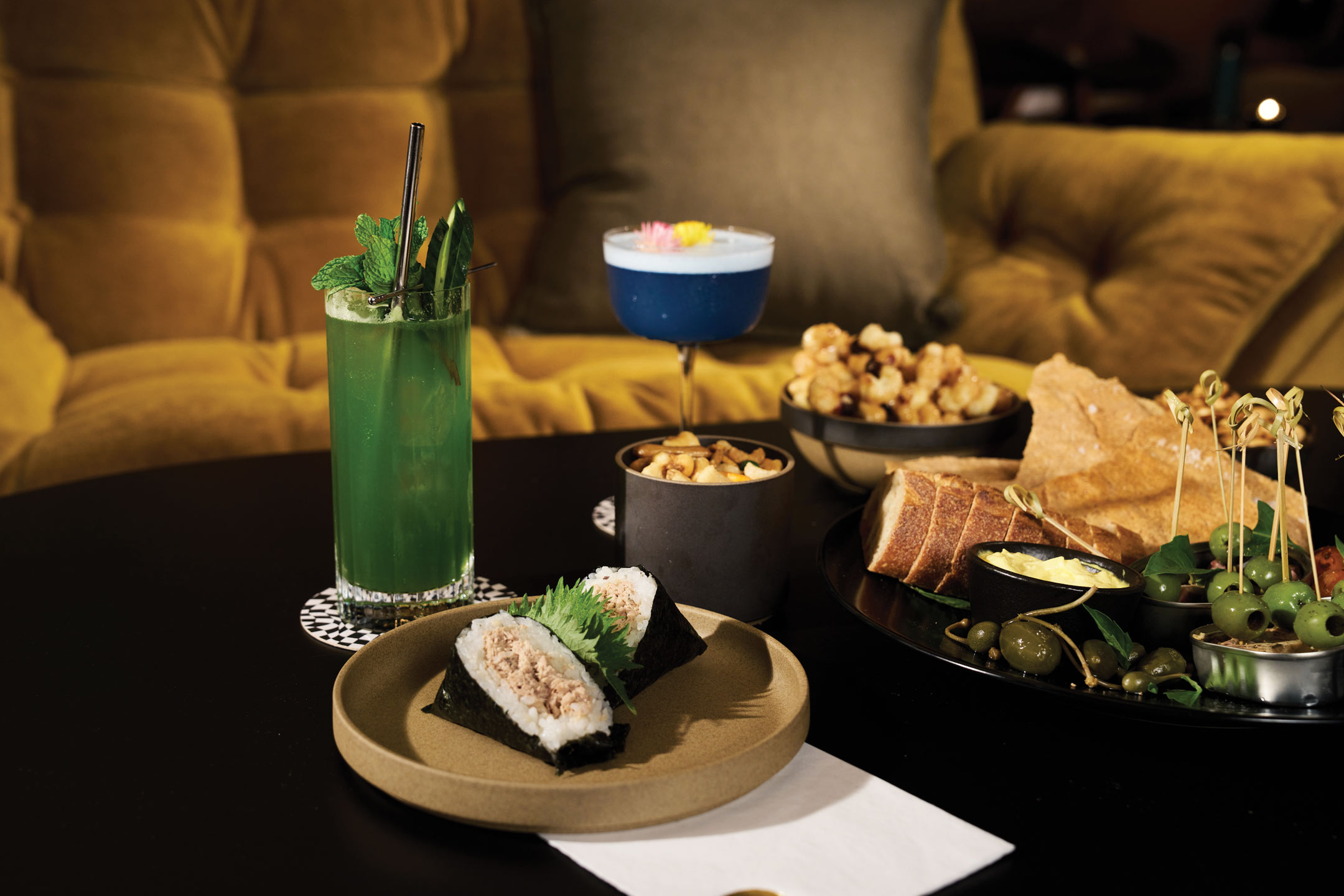 CREDITS
Photography: Courtesy of Nick Simonite