Peruvian Chef Diego Muñoz is making his mark on Madrid with the opening of Oroya. 
Located on the fourth floor of The Madrid Edition, the venue features an expansive terrace with stellar views of the Spanish capital. An outdoor fireplace and a vine-covered pergola frame a bleached teak bar and rattan bar stools, alongside a long oak table designed for lazy lunches, cocktail hour or light bites. Indoors is a relaxed, convivial greenhouse-like setting framed by a blackened steel cage clad with climbing plants and coloured glass panels.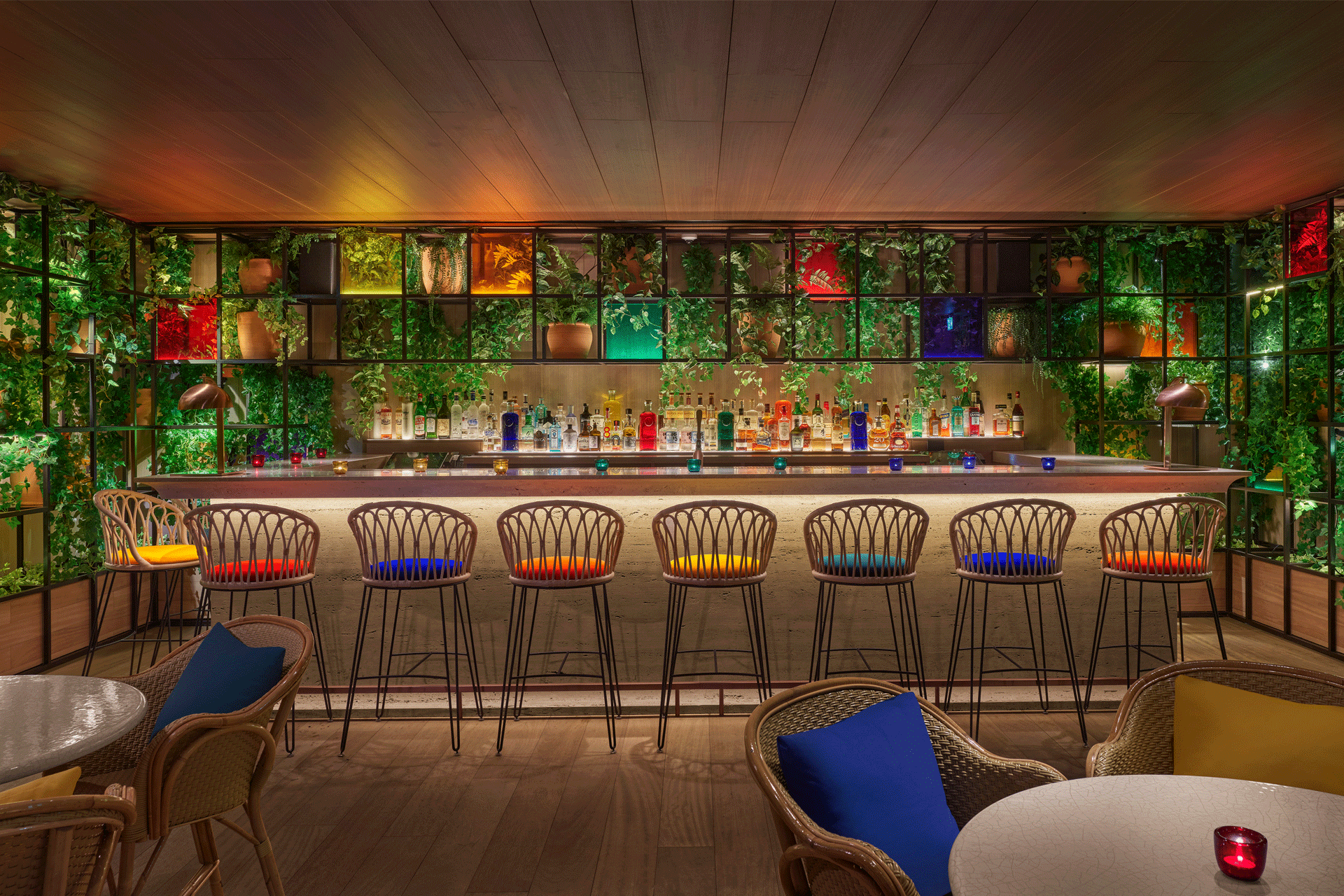 "In the ancient Quechua (the Inca's ancient language), Oroya means a cable with a sliding platform that unites two places divided by water," says Muñoz. "Spain and Peru are intrinsically connected and at The Madrid Edition, we celebrate the cultural and culinary connections that bring us together. Oroya's menu is inspired by classic gastronomic techniques from both regions, embracing each other to create a fun and colourful experience."
Muñoz's casual menu has been designed for sharing, and spotlights the flavours of Peru using local and seasonal produce. Highlights include sea bass ceviche with lemon drops, limo chilli peppers and tiger's milk; papas arrugadas with traditional huancaina sauce and coffee, and oysters served with dashi, umeboshi, pickled chalaca and red algae. The dishes use each of their ingredients and recipes to tell the cultural history of Peru, influenced by flavours from Spain, Africa, Italy, China and Japan. An extensive pisco menu is expertly executed and includes the famous Pisco Sour — made using Pisco Puro Quebranta, Pisco Mosto Verde Italia, egg whites and lime.