Christophe Gernigon launches Plex'Eat shields for post-virus dining
As lockdown restrictions around the world begin to ease, hotels, restaurants and bars are seeking new design solutions that allow them to welcome customers back whilst maintaining social distancing measures.
In a bit to combat the issue, French designer Christophe Gernigon has unveiled an elegantly curved Plexiglas cupola, which suspends around diners' heads to potentially reduce the risk of airborne infection.
The large lampshade-style visors are simple to set up and take apart, easy to clean and disinfect, adaptable to various establishments, and an alternative solution to the plexiglas dividers currently being proposed.
"Design's role is to give a new spark to our everyday lives. When I saw proposals to place plexiglas dividers on restaurant tables, it gave me the impression of being in a prison visiting room," says Gernigon, who has since designed a new version of Plex'Eat for two people (below). "I told myself that I had to imagine a more beautiful, attractive, poetic, elegant object that offers a unique experience. Even if we don't want to remain indefinitely under a bell jar, the Plex'Eat protective bubbles will let restaurants open rapidly in total security."
After many prototypes were made and approved, Gerginon has now partnered with Sitour, part of The ISD Group in France, to begin producing and commercialising the Plex'Eat concept worldwide.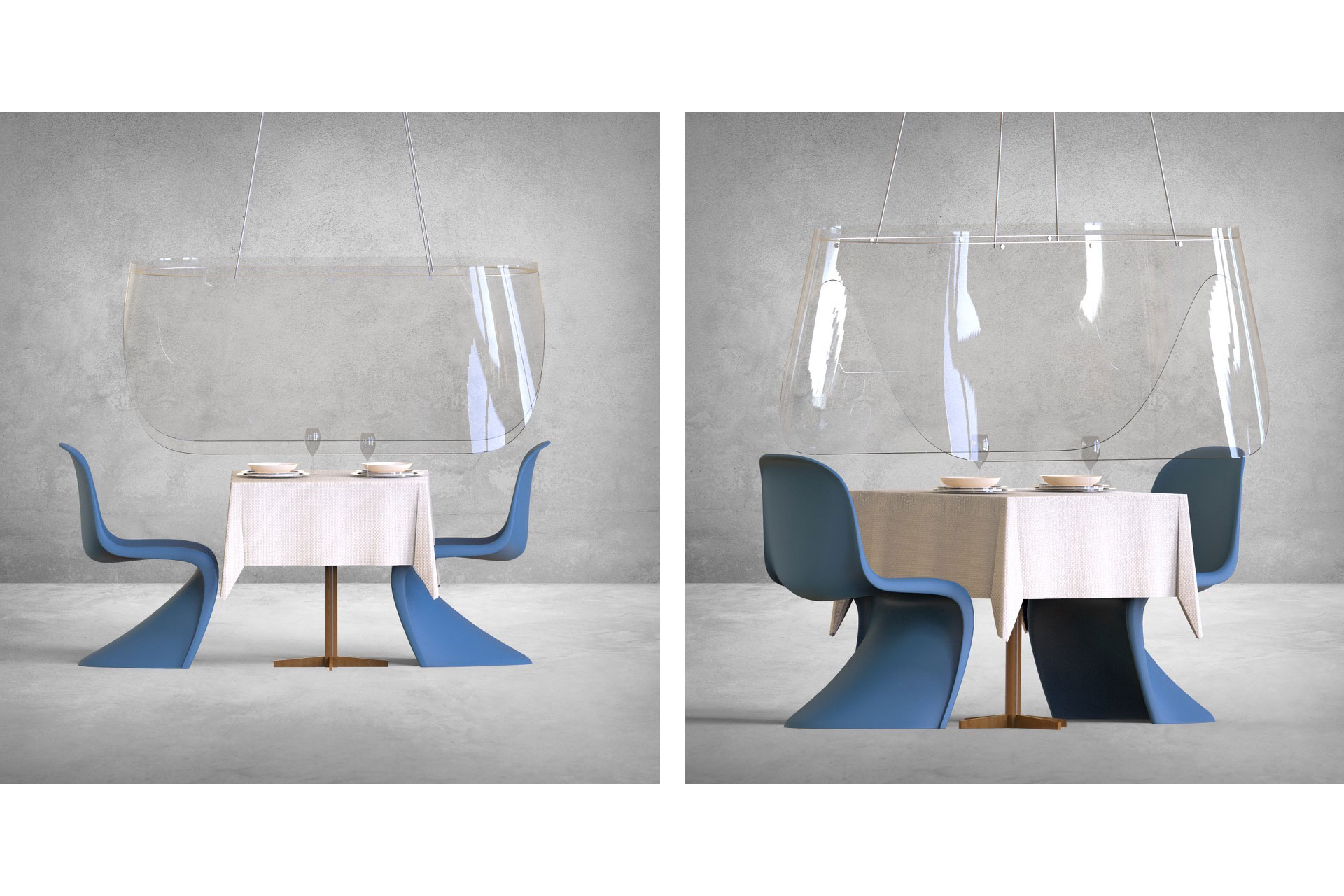 CREDITS
Headline Image: © Christophe Gernigon Studio
Photography: © Veeren Ramsamy