Claridge's Restaurant has opened its doors on Davies Street as it embarks on a new journey, now operated in-house. 
Previously known as Claridge's Restaurant over 20 years ago, the relaunched restaurant brings its signature classically-inspired but contemporary style to Mayfair once more. Open for breakfast, lunch and dinner, the restaurant's menu is overseen by Irish Coalin Finn, and will see guests dining on an array of classic dishes with a twist. 
Served from the kitchen's marble-framed doors, starters include buckwheat crumpets, laden with soubise cream, truffle puree and slices of truffle, and Dorset Snails with parsley and parmesan croute. For mains, dishes span from whole wild turbot grenobloise to share, to grilled native lobster with crushed Jersey royals and sauce Américaine. Autumnal desserts include blackberry Vacherin, a chocolate souffle tart with cocoa nib ice cream and citrus Baked Alaska. The restaurant's high-gloss tortoiseshell bar meanwhile presents the chance for an aperitif or classic seasonal cocktail.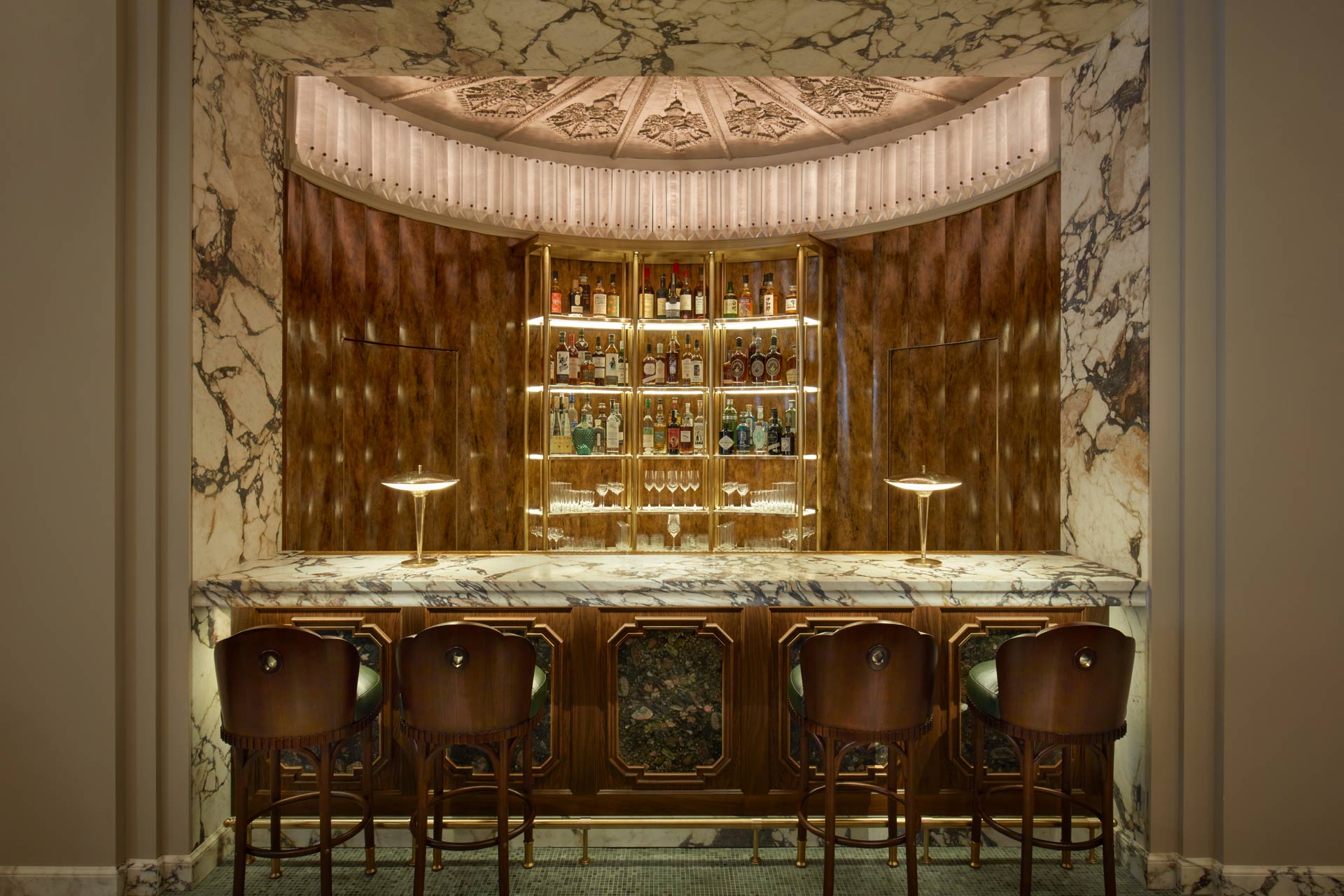 The restaurant has been designed by Bryan O'Sullivan Studio, with particular homage paid to the hotel's Art Deco design heritage. A contemporary colour palette is complemented with Calcutta Viola marble and antique brass, while mosaic flooring, central leather banquettes and dramatic pendant lamps in the style of Art Deco architect Joseph Hoffman add a further sense of glamour. 
The restaurant's starburst skylights were designed by Guy Oliver, and artwork has been chosen from Claridge's extensive private collection, with pieces from Sean Scully, Guggi, Richard Gorman and two new bespoke commissions by Brian Clarke. Daylight floods in from the expansive windows along Davies Street and an art-filled private dining room features a playful take on panelling by artist Sam Wood.