Daios Cove Luxury Resort & Villas has announced the launch of its Ocean Restaurant and Bar.
London-based architectural collective d-raw has completed the latest phase of the hotel's redesign in collaboration with British hospitality group, The Ghost Group and local architectural practice Apk Architects, Athens. Meanwhile, the restaurant, which will open this spring, will be helmed by the award-winning Ducasse Conseil team.
The 25-hectare resort is built around a natural amphitheatre that rises up from a secluded sandy bay, with the new design aesthetic supporting the original premise: to recreate the ambience of a Cretian hamlet via a gathering of village-like components. As such, the multi-stage project encompasses a number of architectural enhancements, bespoke interior design and landscaping across its bar, restaurant, pool and terrace areas.
At the ocean edge, d-raw Studios has created a poolside beach bar, sun terrace and dining space featuring a wooden pagoda that shades a roasted platform of sun-loungers, alongside a cluster of low-level cabanas and slatted timber canopies.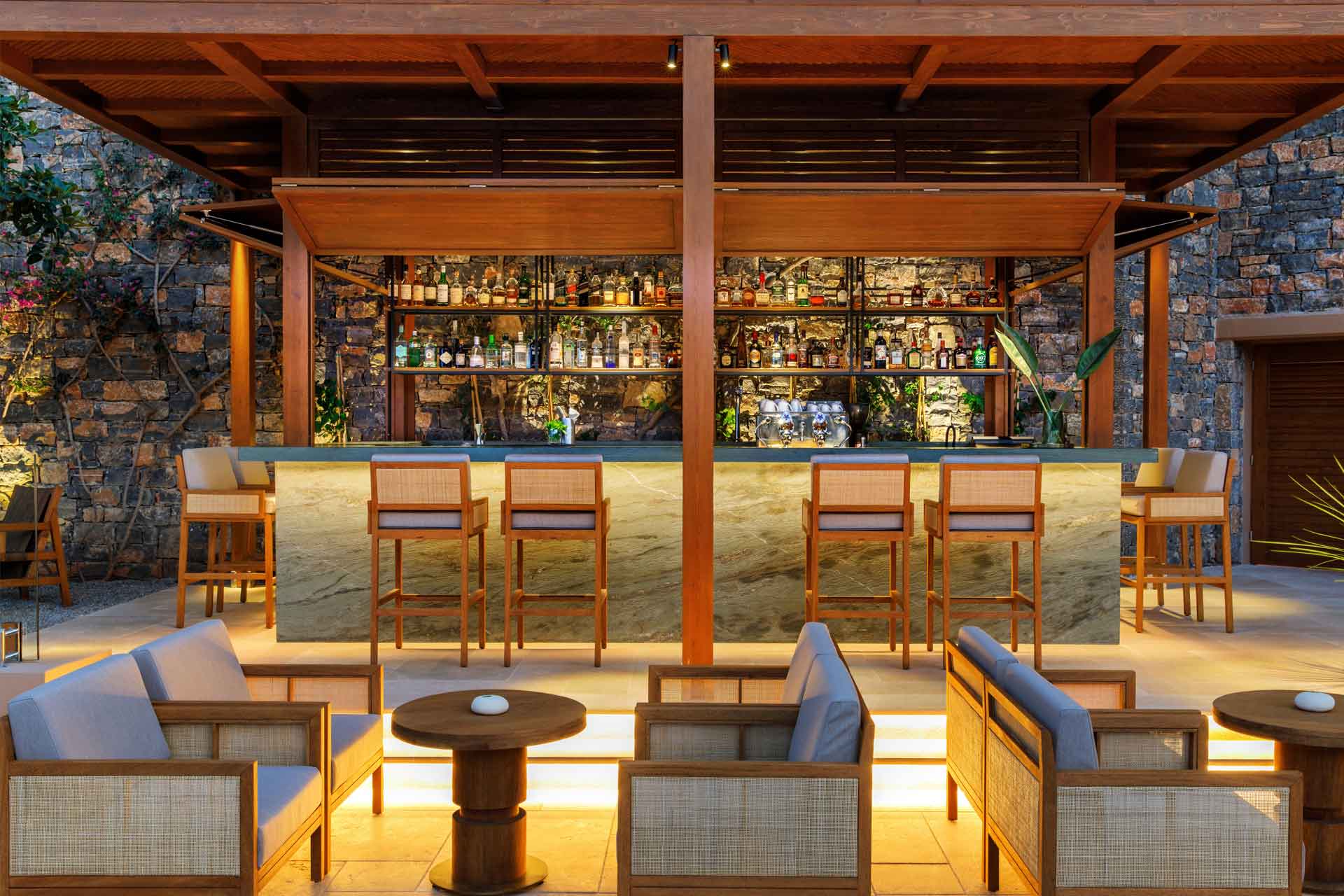 Conceived as a series of indoor-outdoor rooms, a dotting of trees and lush foliage including native fan palms, banana leaf and regal bird of paradise plants weave between the zones, harmonising nature and the built environment.
The Ocean restaurant on the next level, includes an open kitchen wall allowing diners to witness the energy and skill of the chef's at work, and it is also linked to a freshly constructed terrace and private dining courtyard area. The terrace is cocooned with raw timber and bamboo blinds, offering havens of shelter for socialising even in high winds.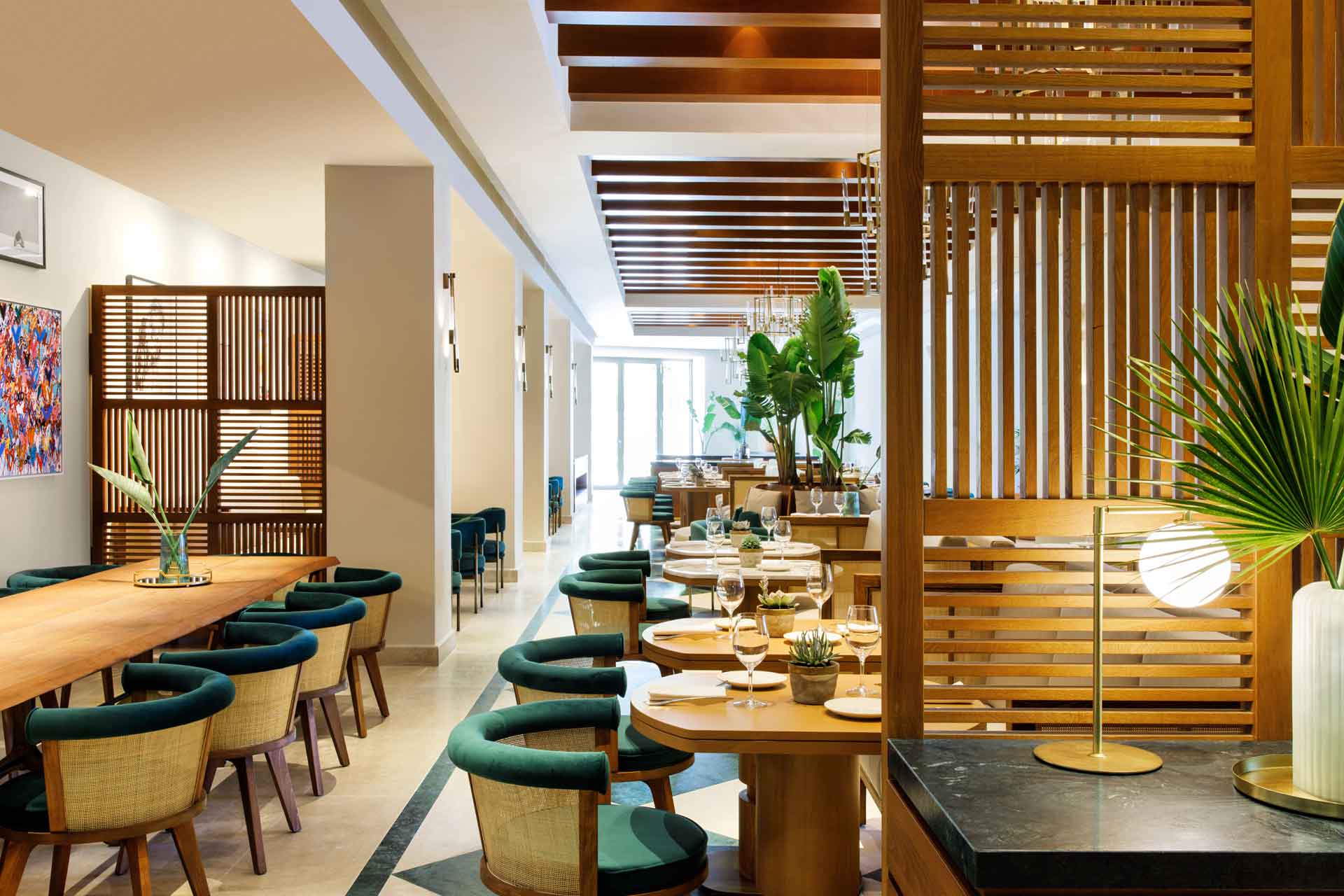 Dishes will be created by the team at Ducasse Conseil and will draw inspiration from the Greek sea and land, whilst displaying artistic flair and passion for seasonal, sustainable ingredients.
Annexed to the Restaurant the team has also introduced the Culinary School, helmed by the award-winning Ducasse Conseil team. The space has been reconfigured in order to be conducive to creating the optimum cooking experience, but stylistically reinterpreted by the Ghost group and d-raw studios to match the overarching destination aesthetic.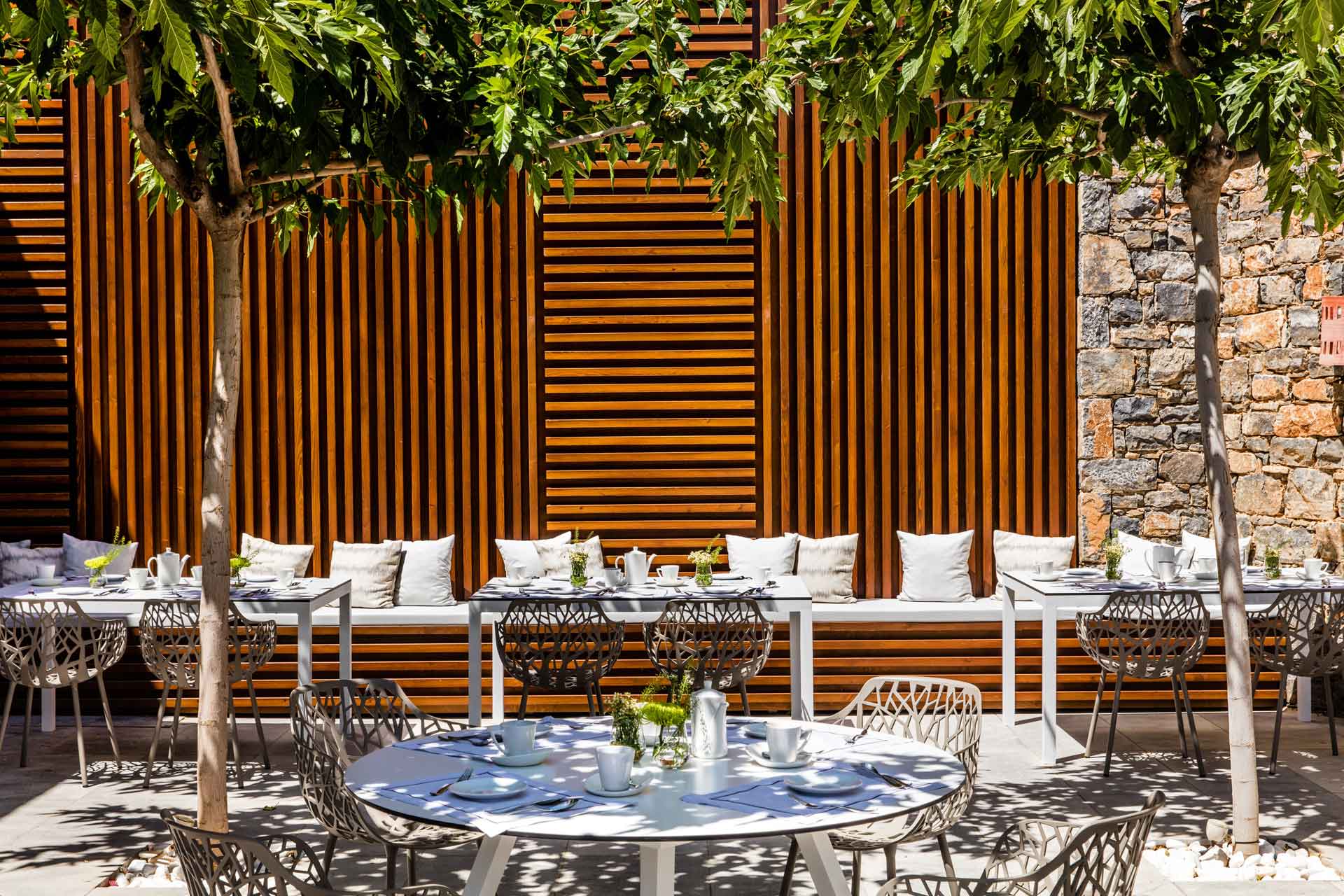 The venues are linked by a glass funicular carving through the centre of the destination, transporting guests from the beach to the restaurants and their rooms via the verdant garden areas – showcasing every aspect of the new design.
Ocean Restaurant and Bar will be unveiled in its entirety at the end of March when Daios Cove opens for the 2021 season.