Proper Hospitality has unveiled the latest F&B addition to Downtown L.A. Proper Hotel, intimate cocktail lounge Dahlia. Helmed by Chef Suzanne Goin and restaurateur Caroline Styne of The Lucques Group, the latest outlet joins existing Portuguese-inspired restaurant Caldo Verde and rooftop lounge Cara Cara.
Dahlia, named after Mexico's native flower, brings to life a cocktail menu focused on the history and backbone of mixology, using rare and small-batch liquors. Drinks will be created at Dahlia's Cocktail Cart, where guests are able to engage with the 'cart tender' as their beverages are made.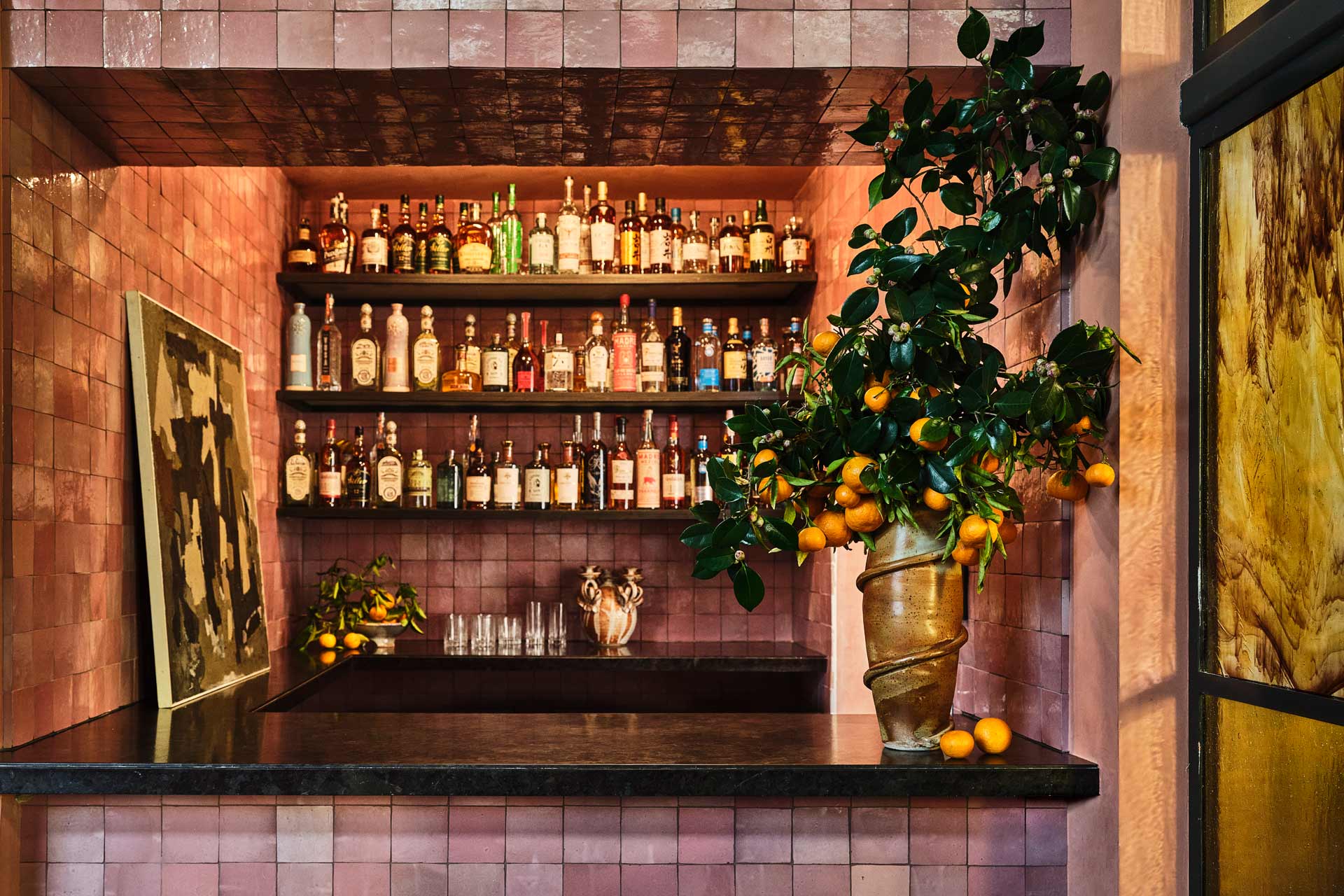 Cocktails like The Sour – with single harvest tequila, fresh lime, egg White and orange bitters – and The Old Fashioned, made from barrel strength Japanese whiskey and house-smoked cherries will be served alongside Iberian-inspired bites including Jamon Iberico Tartine with braised leeks and Rodolfe's butter, and a Fondue de Azores with croutons, sopressata, apple and fennel.
"We have been looking forward to debuting this final piece of the Downtown L.A. Proper food and beverage experience for years," say Chef Goin and restaurateur Styne. "Since we first stepped foot in the space, we loved the idea of a little cocktail lounge —something intimate that feels old-world and somehow hidden away over all the years of the building's unique history. We are thrilled to bring the space to life with a unique and curated experience that will transport guests to another time and place."
Long-time Proper Hotels collaborator Kelly Wearstler has taken care of the lounge's interiors, referencing many of the Mexican, Spanish and Moroccan influences that can be found throughout the interiors of Downtown L.A. Proper Hotel, as well as the local art and design scene.
Mirroring the entrances to Caldo Verde, custom stained-glass doors by LA-based Judson Studios greet Dahlia's guests, while the space itself is a warm fusion of shades of terracotta and pink through its roman clay plaster walls and Moroccan cement tiles. Dramatic silk ceiling fixtures flank the space, courtesy of design company Ruemmler, while a range of vintage and contemporary artwork adorns the walls.
Wearstler comments: "With Dahlia, we wanted to create a striking backdrop for the colourful cocktails Suzanne and Caroline created. The warm, earthy tones of the lounge are in concert with the larger Downtown L.A. Proper while striking its own note entirely. It feels like it has been there for ages. The saturated hues and dramatic lighting will make everyone look fantastic, whether they are on a date or out with friends. This is the kind of space where you can entirely lose track of time."