Grifka Group partners with chef Ricardo Zarate on Short Stories in Los Angeles
Located in the heart of Los Angeles' West Hollywood neighbourhood, Short Stories Hotel is a new 66-room hotel featuring a destination restaurant, outdoor courtyard and event space. Conceived by LA-based hotelier and entrepreneur Leo Grifka of Grifka Group, the design-led property is rooted in its sense of place, offering a personalised guest experience while honouring the area's culture and the history of the 1960s building.
Designed in a California-contemporary aesthetic with classic European design touches, Short Stories was envisioned by Grifka in collaboration with LA-based firm Kevin Klein Design and landscape designer Rolling Greens, who have contrasted a palette of bright terrazzo with stained woods, marble and lush vegetation.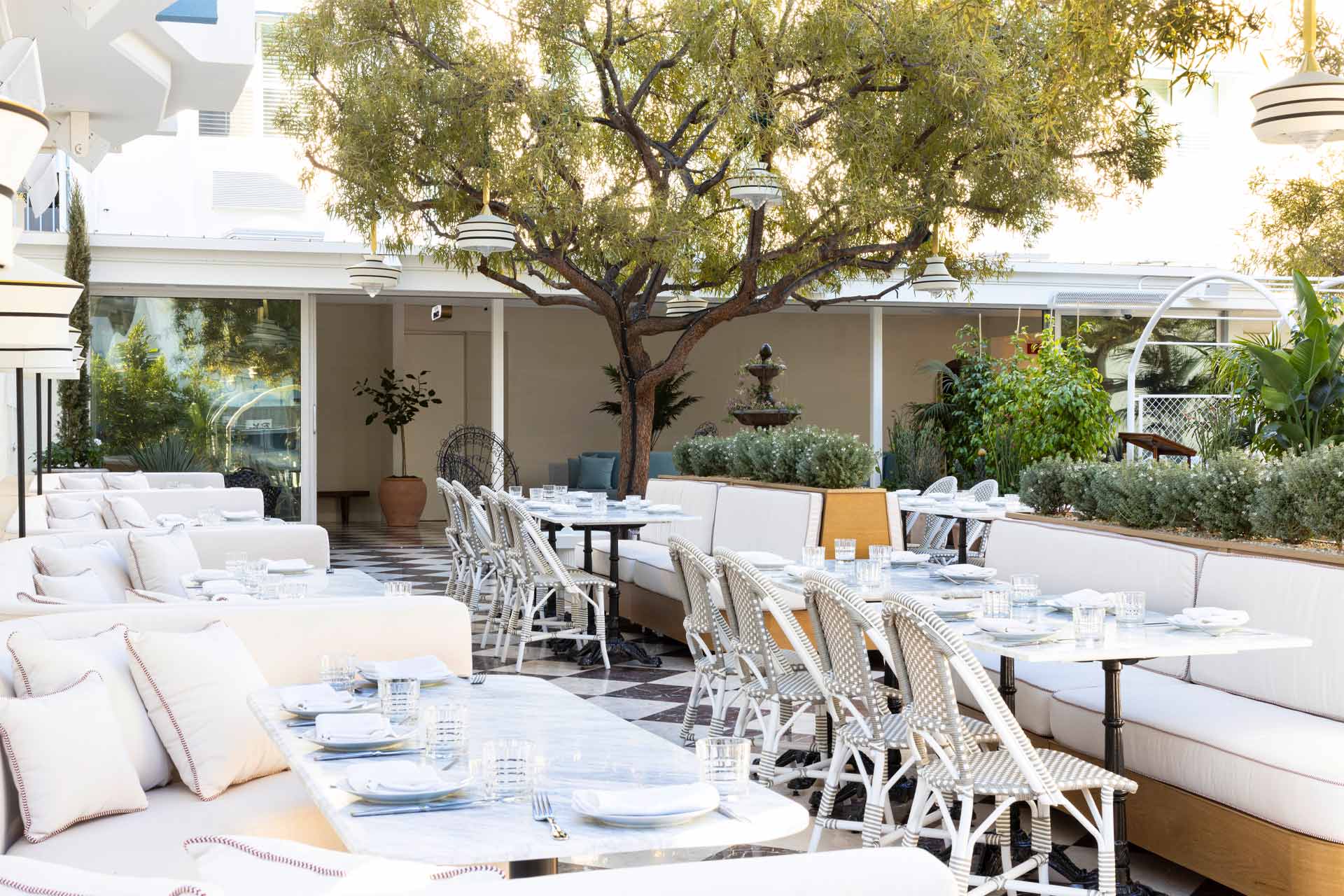 Set on a half-acre of land, the property's ivy-covered entrance is tucked behind the street grounds, leading to three distinct buildings; two for guest accommodations surround one in the centre, which features various indoor and outdoor spaces that serve as a secluded gathering place for residents. Upon arrival, the hotel's lobby features colourful checkered marble flooring and Venetian plaster on the walls, with multiple skylights and large glass walls flooding the venue with natural light and opening out to the other public spaces.
The same pink and red marble flooring leads to a central courtyard, envisioned as a secret garden sanctuary that is heavily landscaped. Three Rhus Lancea trees provide a green canopy overhead, while furnishings in varying size and orientation surround both the courtyard's classic stone and wood burning fireplace. Adjacent to the courtyard is the hotel's swimming pool, with chaise lounge seating and a vibrant living green wall.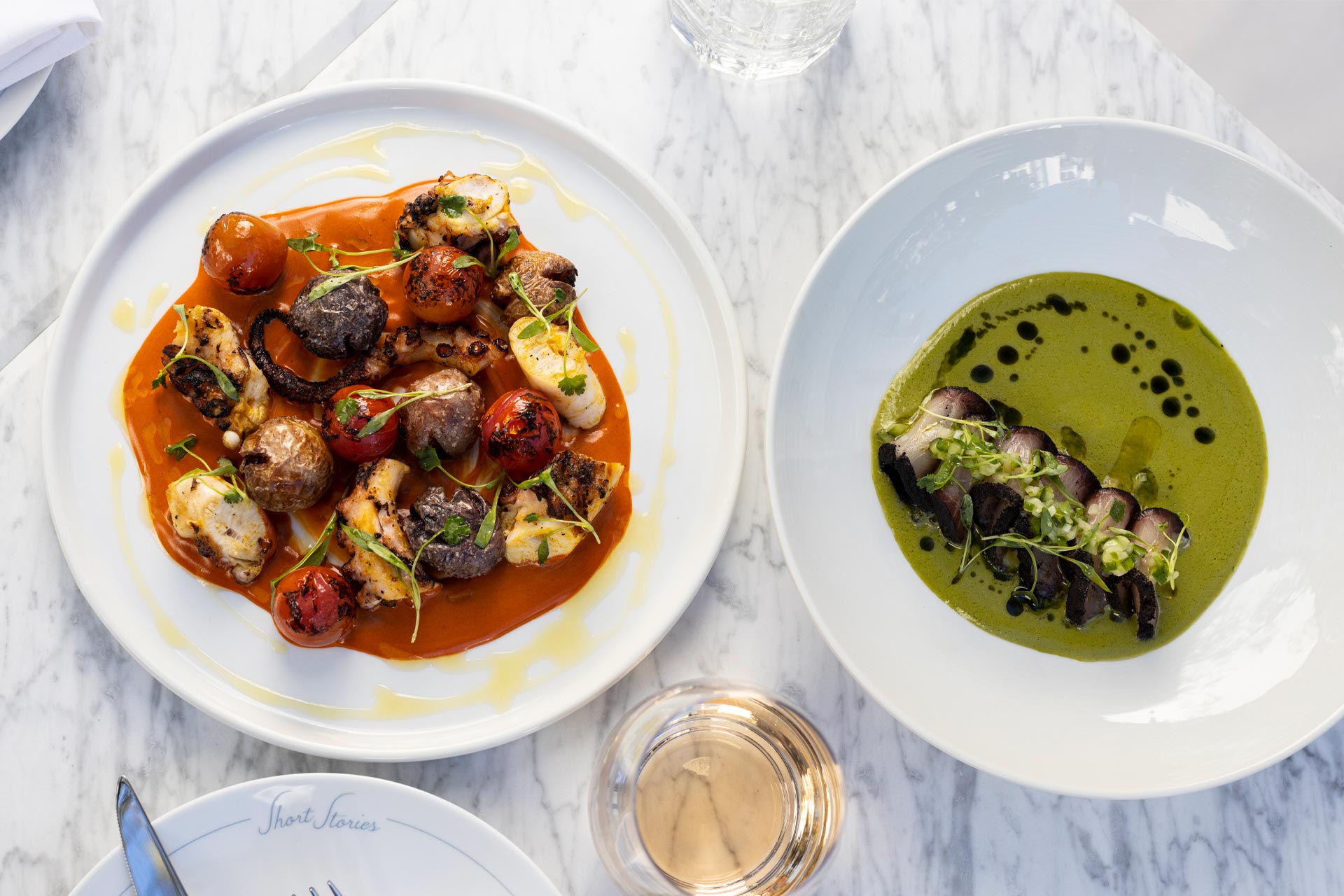 Functioning as the communal living room of the hotel, Short Stories Restaurant is a collection of connected dining spaces that includes the courtyard lounge, pool area and private areas alongside a bar and full-service restaurant. Inspired by new age Pan-American bistro, the warm and inviting restaurant is highlighted with terracotta colours and earthy woods, along with black rattan furniture and touches of Old World charm.
Conceptualised by Grifka Group, alongside South American chef Ricardo Zarate of Zarate Group – responsible for many of LA's well-known culinary institutions, past and present, such as Paiche, Rosaliné and Picca – the Short Stories restaurant's menus will celebrate the melting pot that is Los Angeles cuisine, with a focus on Latin American influences and California ingredients sourced from local butchers, farms and dairies, including the nearby original Farmer's Market. Stories Bar's beverage programme features a selection of locally-sourced wines, craft beers and a historically inspired cocktail menu that celebrates LA mixology.
CREDITS
Photography: © Stefan Merriweather