Ducie Street Warehouse is shining the spotlight on sharing, with the launch of its new social dining concept. The all-day bar and kitchen, which is housed in a former Victorian warehouse and occupies the ground floor of the aparthotel Native Manchester, has rolled out a brand-new menu with a focus on the farm, the sea and the allotment.
Featuring new curated dishes by Head Chef Andrew Green, the menu centres around a collection of sharing dishes, as well as small plates, starters and sides. Diverse in its flavours and textures, it offers both traditional British classics with a surprising twist, and much-loved international favourites.
Farm dishes emphasise locally-sourced meat, with highlights including locally-reared and dry aged sirloin steak and Cumbrian-reared pork chop. Green puts a deliciously creative twist on the traditional Lancashire hotpot in the form of Lancashire hotpot croquettes featuring locally-reared Cumbrian lamb leg, served with a side of luxuriously rich gravy, while gochujang chicken and Calabrian 'nduja pasta incorporate Asian and European flavours.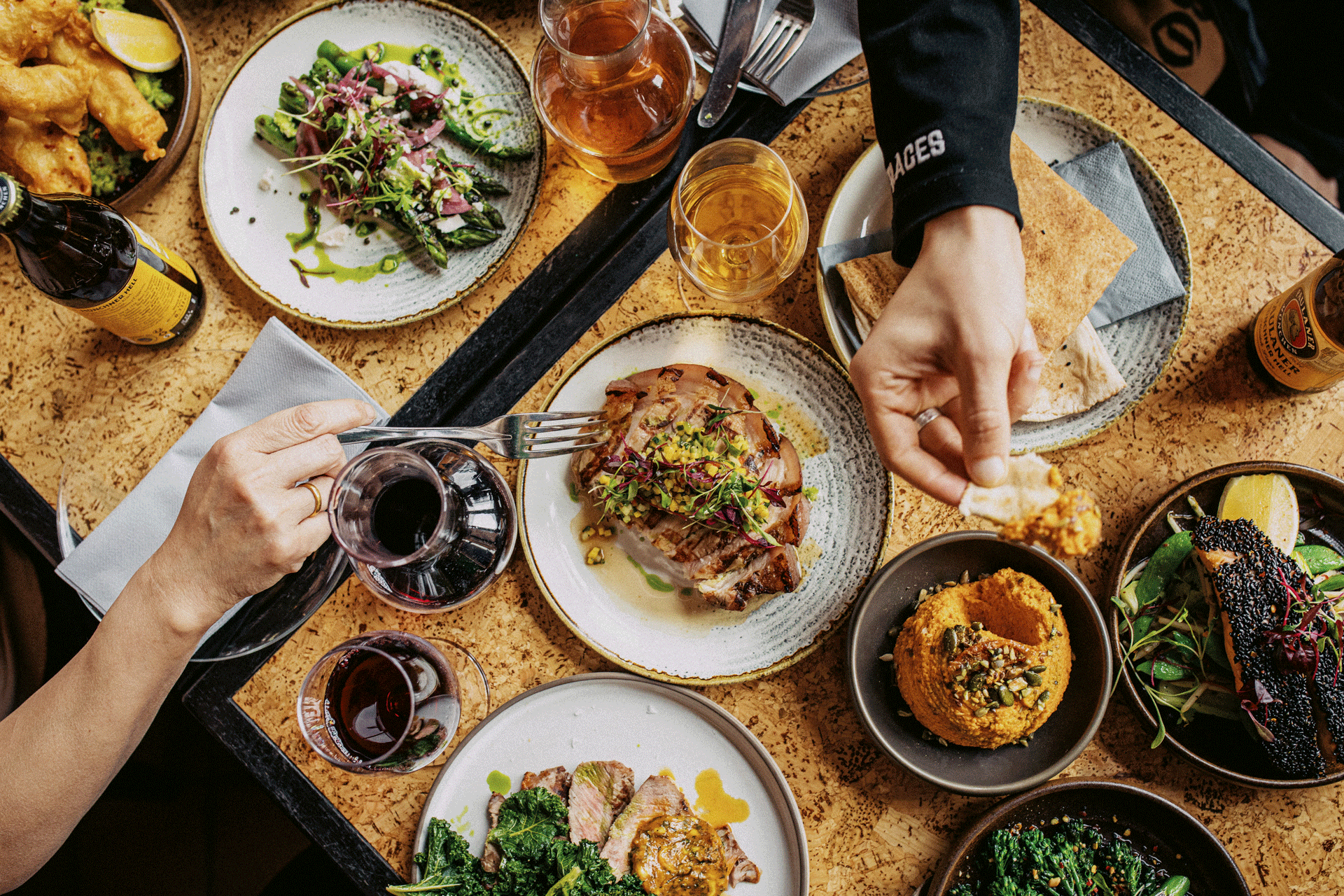 Fish dishes feature catches delivered daily from the nearby town of Fleetwood, with notable plates including crispy Manchester Union battered fish sharers, a baked whole sea bass and a signature DSW lobster macaroni. The entirely plant-based allotment section of the menu offers up Wye Valley charred asparagus, peanut & sesame cauliflower, harissa spiced celeriac, and a headline crispy potato gnocchi, among others.
Regional talents and gastronomic specialities are also the focus of the dessert menu, with a cheese of the week showcasing northwest favourites such as Garstang Blue, Kidderton Ash, Black Bob and Mrs. Kirkham's Lancashire Cheese. A generous blossom espresso martini tiramisu uses sustainable specialty coffee from the nearby Blossom Coffee Roasters, while majool date sticky toffee pudding and lemon meringue ensure there's something for every type of sweet tooth. 
Over at the bar, a curated selection of signature classic cocktails and 0% ABV concoctions has been designed to pair with the food, as well as a series of white, red, orange, rose and sparkling wines. Drinks range from the citrusy spritz North to South to the sultry Tropical Rain City, featuring spiced rum, golden rum, ginger liqueur, bitters, pineapple and pressed lime.