Charleston's slick hospitality scene has received a sophisticated new addition in the form of chic new oyster house and cocktail den The Quinte.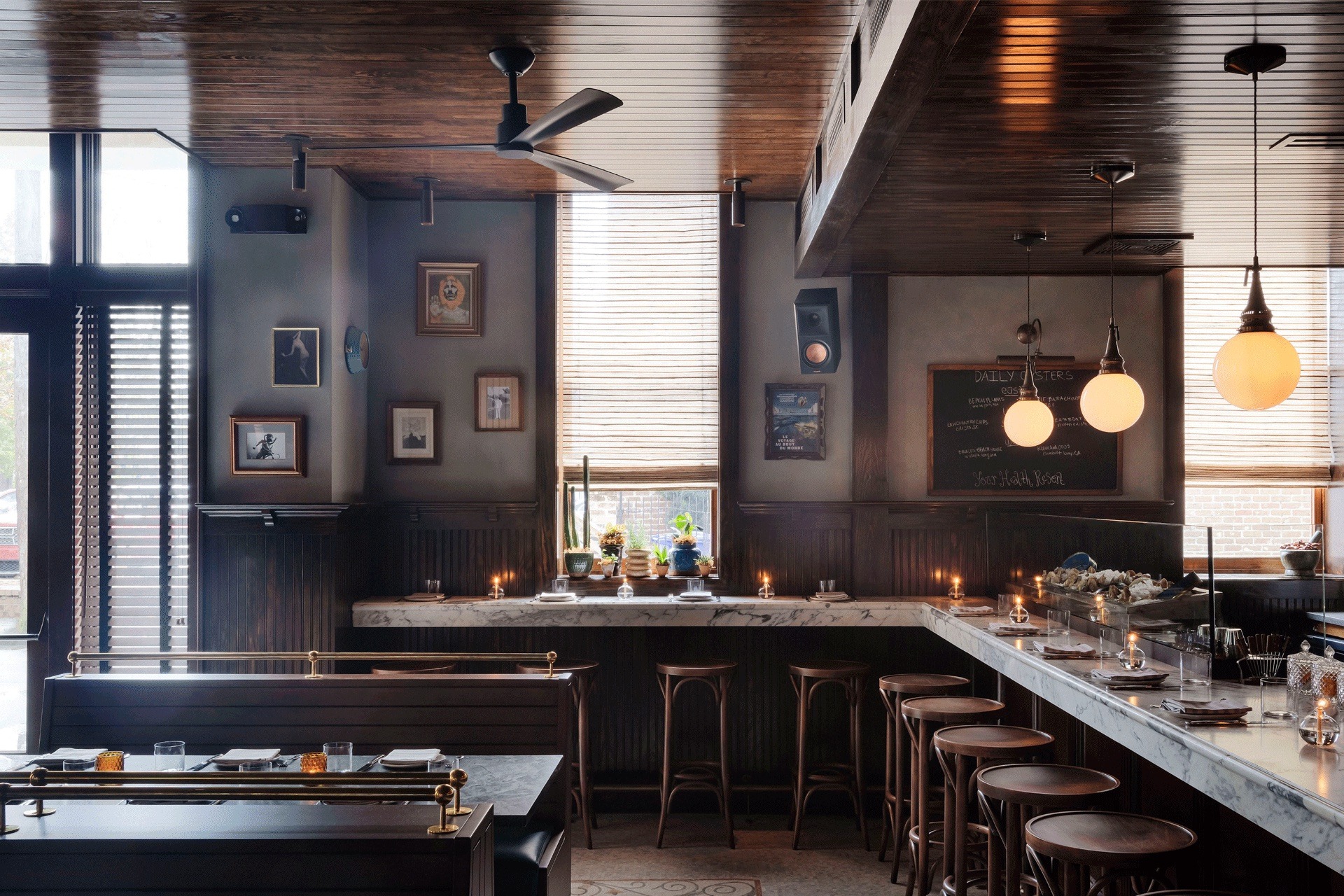 Located within boutique property The Pinch Hotel, the 40-seat venue specialises in fresh seafood, champagne and cocktails, peppering the refined comfort of South Carolina hospitality with a smattering of French wit. The concept is one of the latest from the renowned Philadelphia-based hospitality company Method Co., with culinary star Executive Chef Nicolas Quintero behind the pass.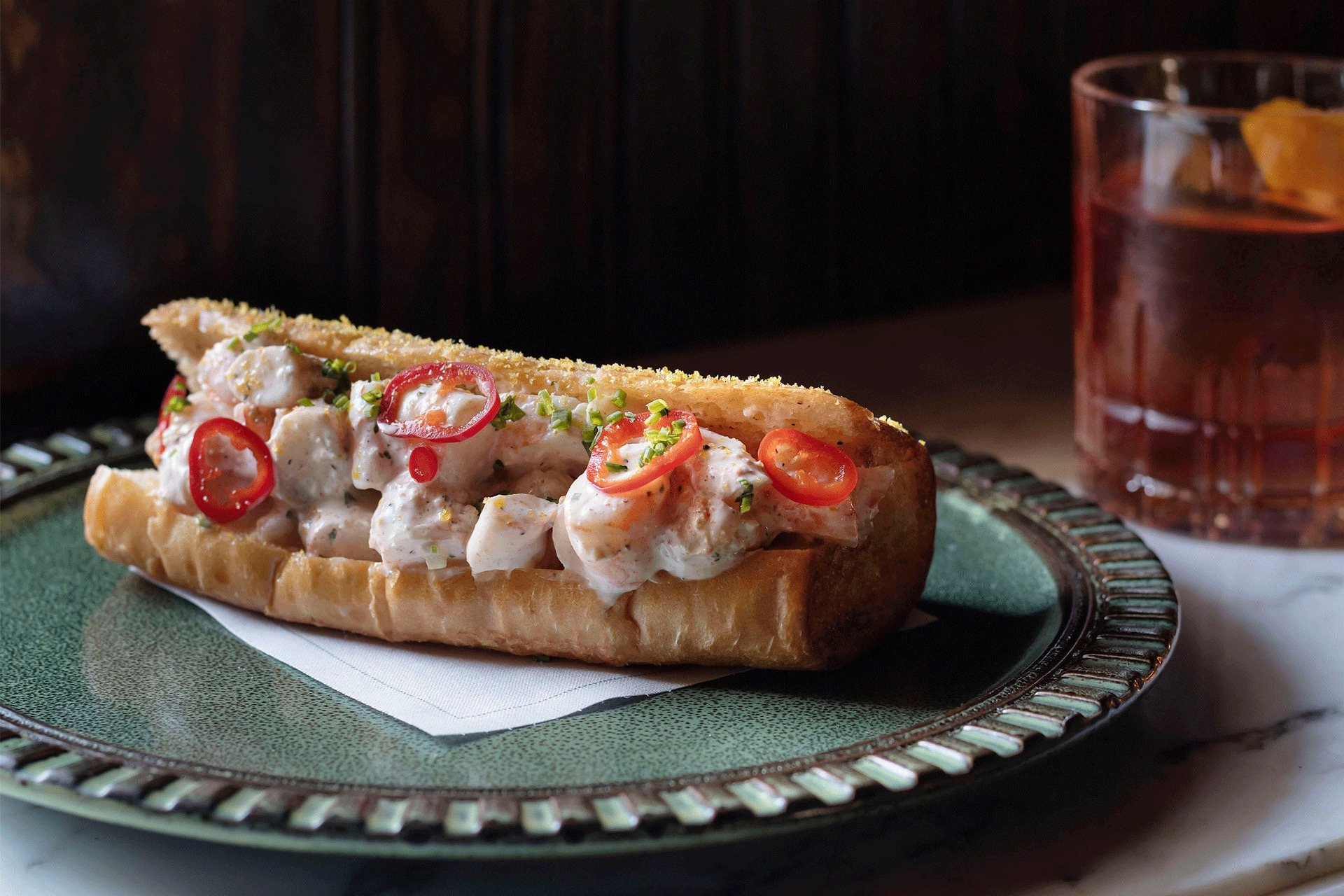 The rotating daily menu focuses on ultra-fresh seafood carefully selected daily straight from Charleston's fishing boats, with a culinary offering that spans regional coastal cuisines and seasonal dishes alongside an oyster and raw bar selection. Highlights that tap into the trademarks and traditions of fabled turn-of-the-century oyster bars include caviar service and seafood towers of oysters, shrimp, stone crab, periwinkles, and seasonal crudo. The drinks programme is equally elegant, comprising a 40-bottle wine selection with a focus on coastal Mediterranean wine regions and a selection of rare vintage champagnes as well as local beer, and quality-driven craft cocktails.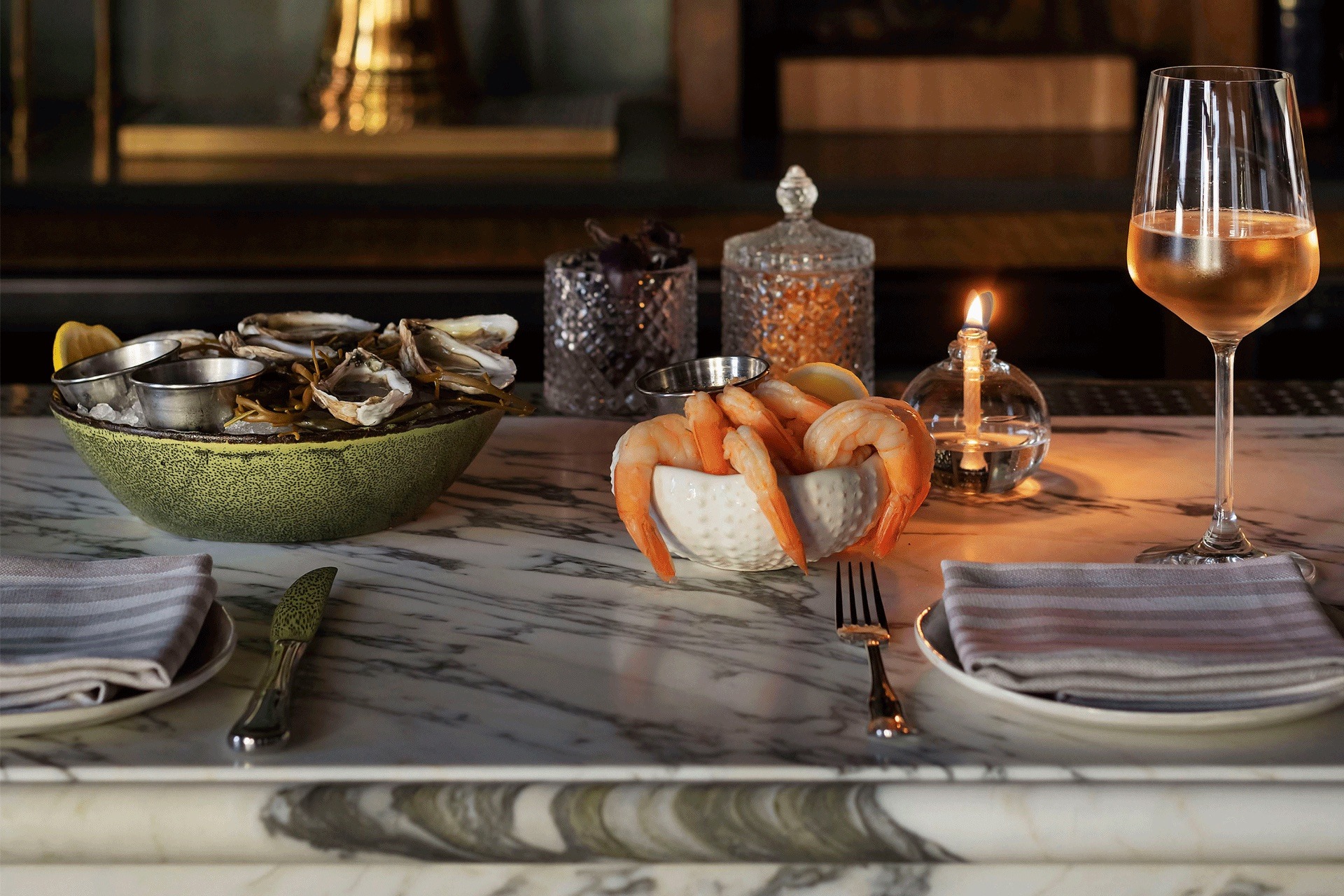 The aquatic theme is reflected in the design of the space, which Method Studios and Stokes Architecture +Design reworked to reference the mysteries of the sea and its great adventurers like Jacques Cousteau, as well as Charleston's strong naval history and the building's original billiards hall past. In 1918, the building first opened as a billiard and cigar parlour that regularly played host to stationed servicemen in the US Navy and Marine Corps, who battled in tournaments for the victor's cup, dubbed 'The Quinte'.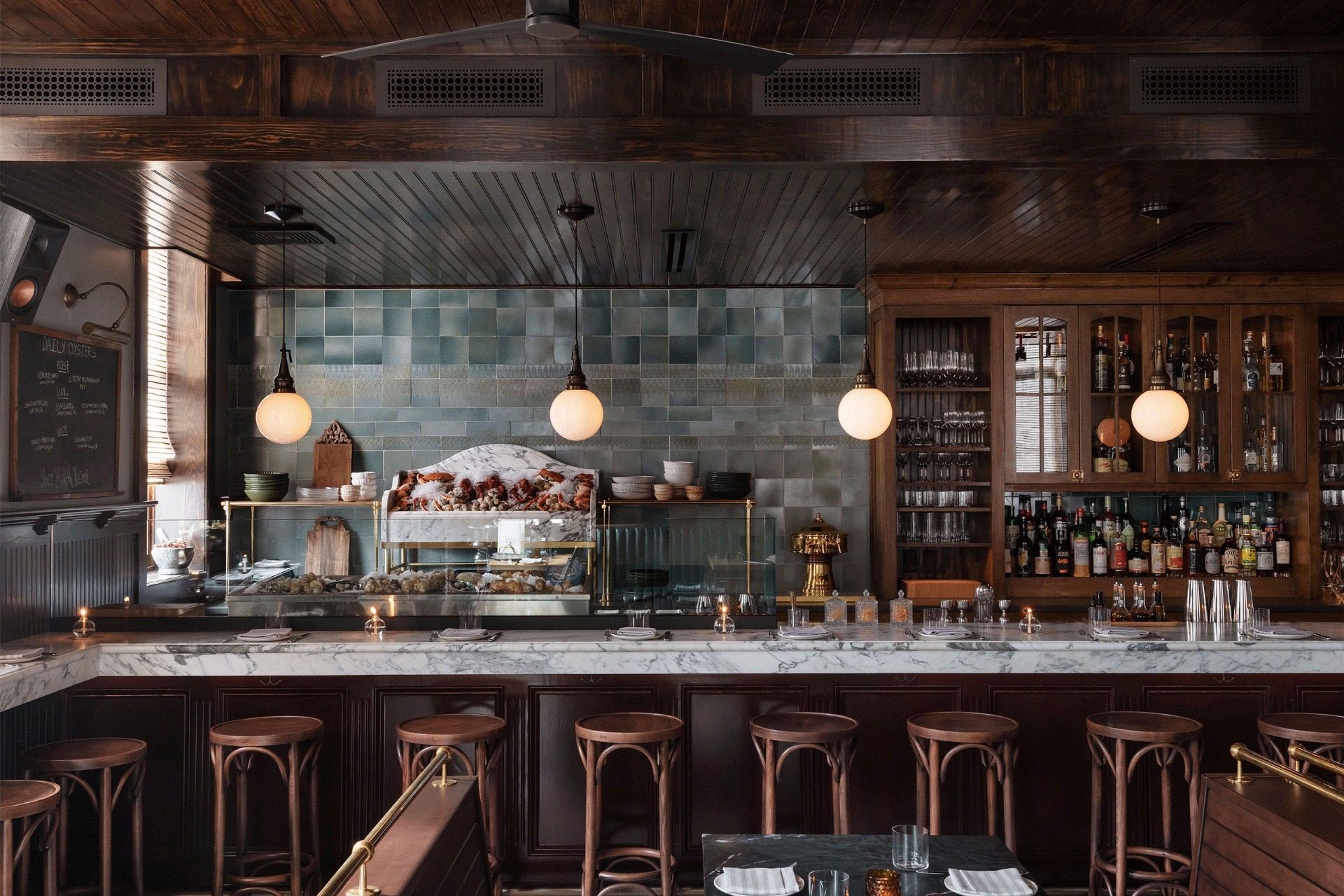 As such, the layered interior design pays tribute to various sources and eras, with a 12-seat custom-made marble oyster bar, café seating and handsome leather and wood booths all occupying the venue. Stained wood panelling wraps the walls and ceiling, while hand-blown glass candle holders and a collection of vintage prints and oil paintings adorn the walls, and a lengthy black leather banquet recalls the billiards parlour that once inhabited the room.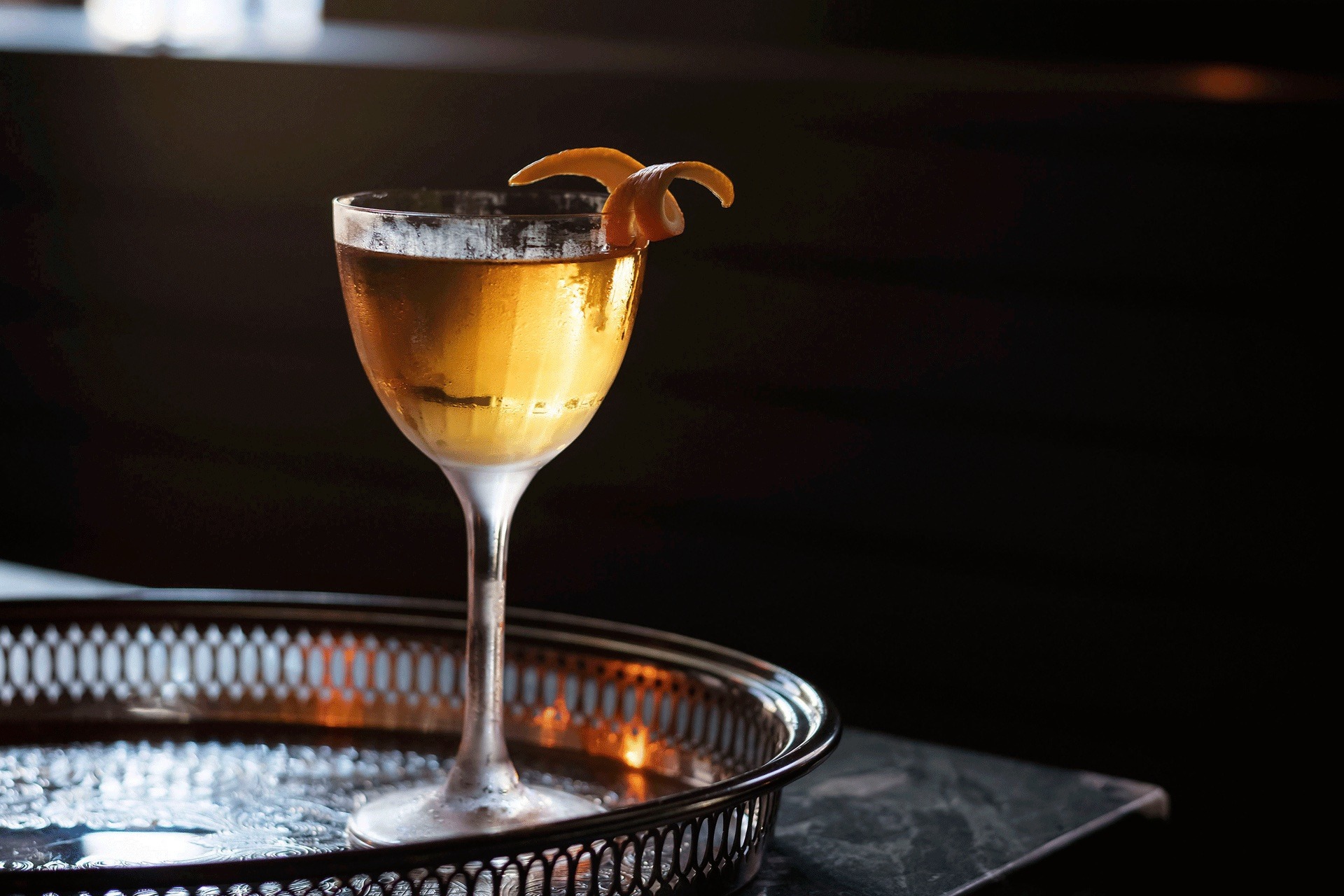 Behind the bar, fruits de mer are displayed over ice, under glass, and on brass accented shelving reminiscent of a fine French bistro, while a series of brass taps hold a selection of local beers. It's a neat summary of The Quinte's soulful, cosmopolitan and adventurous hospitality philosophy.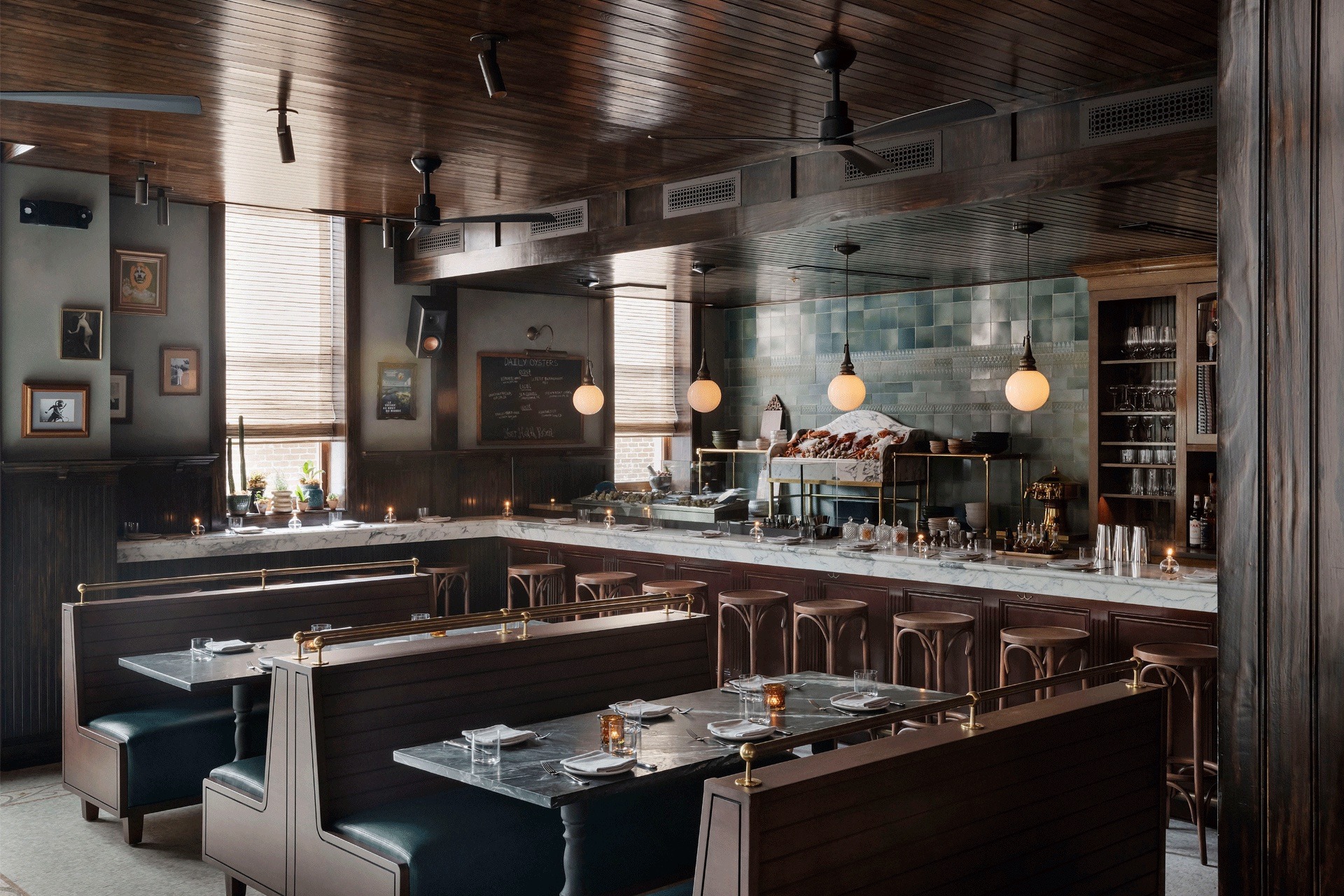 Images: Matthew Williams