The prestigious Hôtel Plaza Athénée in Paris is paying tribute to the grand traditions of French cuisine with the launch of its new gastronomic restaurant, Jean Imbert au Plaza Athénée. The highly-anticipated opening, which took place this month, sees Chef Jean Imbert takeover the space formerly occupied by the fine-dining restaurant Alain Ducasse au Plaza Athénée.
"I want to firmly set this mythical venue into the very heart of its history, into the heart of its city, and into the heart of its identity," said Imbert of his new venture. "I would like our guests to be instantly transported to a world beyond time when they pass through the door of the restaurant, as I would have dreamed of dining at the tables of Auguste Escoffier, François Vatel or Antonin Carême in a bygone era."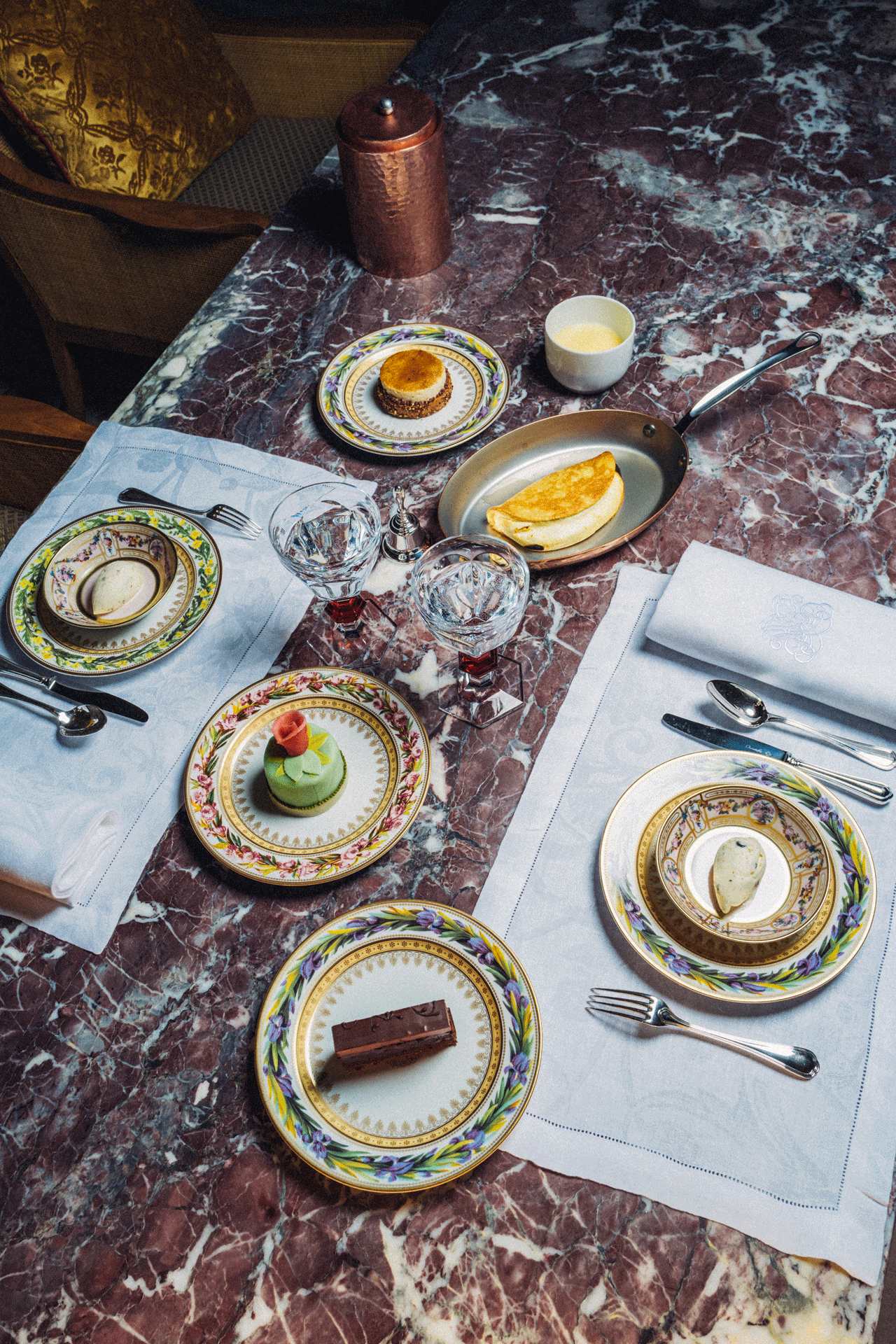 The restaurant's interior is also an ode to French tradition, with Imbert working with the renowned interior architect and designer Rémi Tessier and a team of craftspeople to honour the distinctive decorative features of the space. Classical woodwork detailing, columns, fine mouldings, and ceiling domes have been highlighted with gold leaf, while a 12-metre long royal table topped with Breccia marble dominates the centre of the restaurant. Tessier designed the venue's bespoke tables, chairs and carpet, and worked with the chef to source the antique silverware.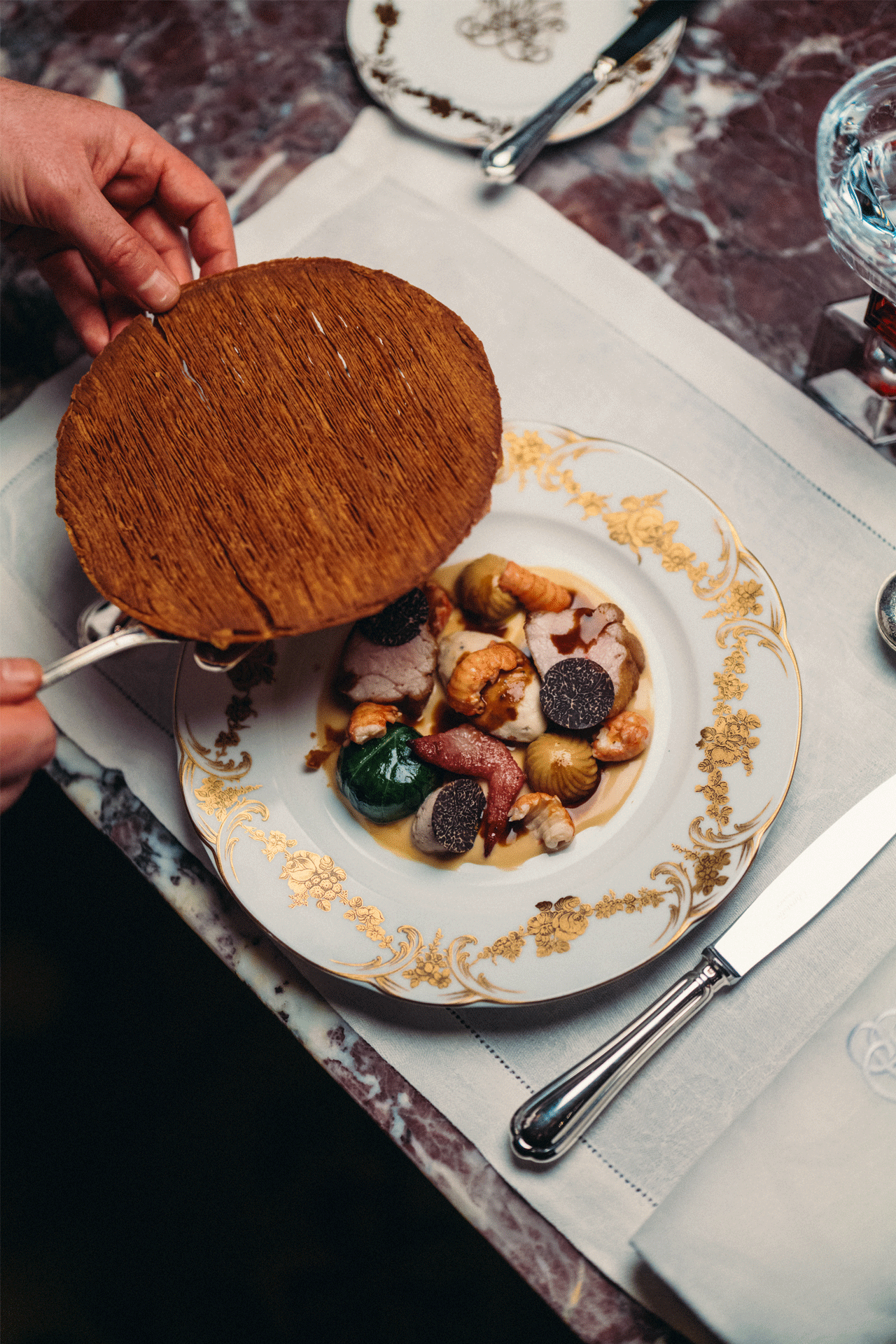 Imbert's menu was inspired by the signature recipes that form the foundation of France's rich culinary heritage, with the chef drawing inspiration from classic cookery books such as Jules Gouffé's 'Le livre de cuisine' and Antonin Carême's 'L'art de la cuisine française'. His offering pays tribute to classics such as 'Langouste en Bellevue' – which is served adorned with a cascade of jelly medallions – and 'du Barry-style' soup, which features small, stewed shellfish from Brittany. Additional highlights include 'Demi Deuil' truffled broth, and 'Canard à la Bigarade', a tribute to the original version of duck with orange sauce. The lavish 'Vol-au-Vent' is served with three gourmet sauces, and the show-stopping 'Turbot soufflé' is deboned, souffléed with watercress, cooked whole and prepared tableside.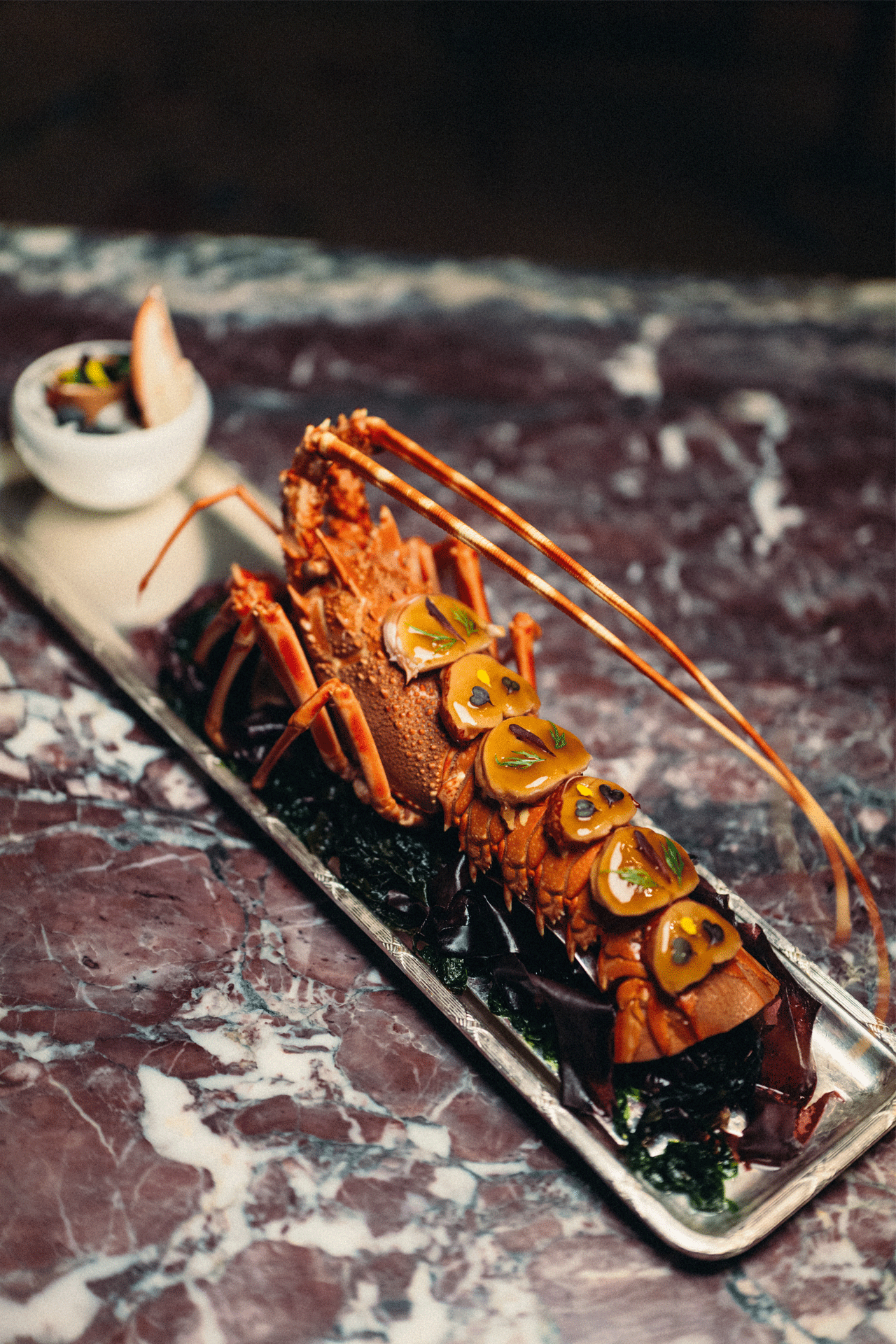 Come dessert time, the theatrics continue: the restaurant director's bell rings, the lights dim, and a window opens to reveal a dessert workshop with pastry chefs adding their finishing touches to the day's creations. Delicacies include the 'Ambassadeur', which comes hand-decorated with rose petals, and the 'Crêpe Soufflée à la clémentine', flambé with Grand Marnier at the table.
The chef's extensive team includes Denis Courtiade and his team in the dining room, a culinary team led by Jocelyn Herland and Mathieu Emeraud, and Angelo Musa and Elisabeth Hot, who orchestrate the pastry workshop. "I am very proud to be surrounded by a team with so much talent and experience," said Imbert. "Their hospitality and trust since my arrival at the Plaza Athénée has been personally and emotionally rewarding."
Images: © Boby Allin