First Look: Kaori restaurant at SLS Lux Brickell Miami
Spazio Bressan and Interior Image Group (IIG) have unveiled the initial renderings for Kaori restaurant at SLS Lux Brickell Hotel & Residences, which is expected to open this spring.
Located in the heart of Miami's Brickell neighbourhood, the soon-to-be-open restaurant will serve Mediterranean and Asian fusion dishes and comprises a first-floor bar and lounge, a second-floor dining area, a private dining room and an expo kitchen.
Collaborators Spazio Bressan and IIG partnered on the interior design to create a restaurant that is open, airy, and bright, with a balance between sophistication and casual comfort.
Located on the ground floor of SLS Lux Brickell, interiors will be modulated by a series of vertical partitions of shelving and seating, creating smaller intimate spaces that are transparent enough for the flow of light and traffic.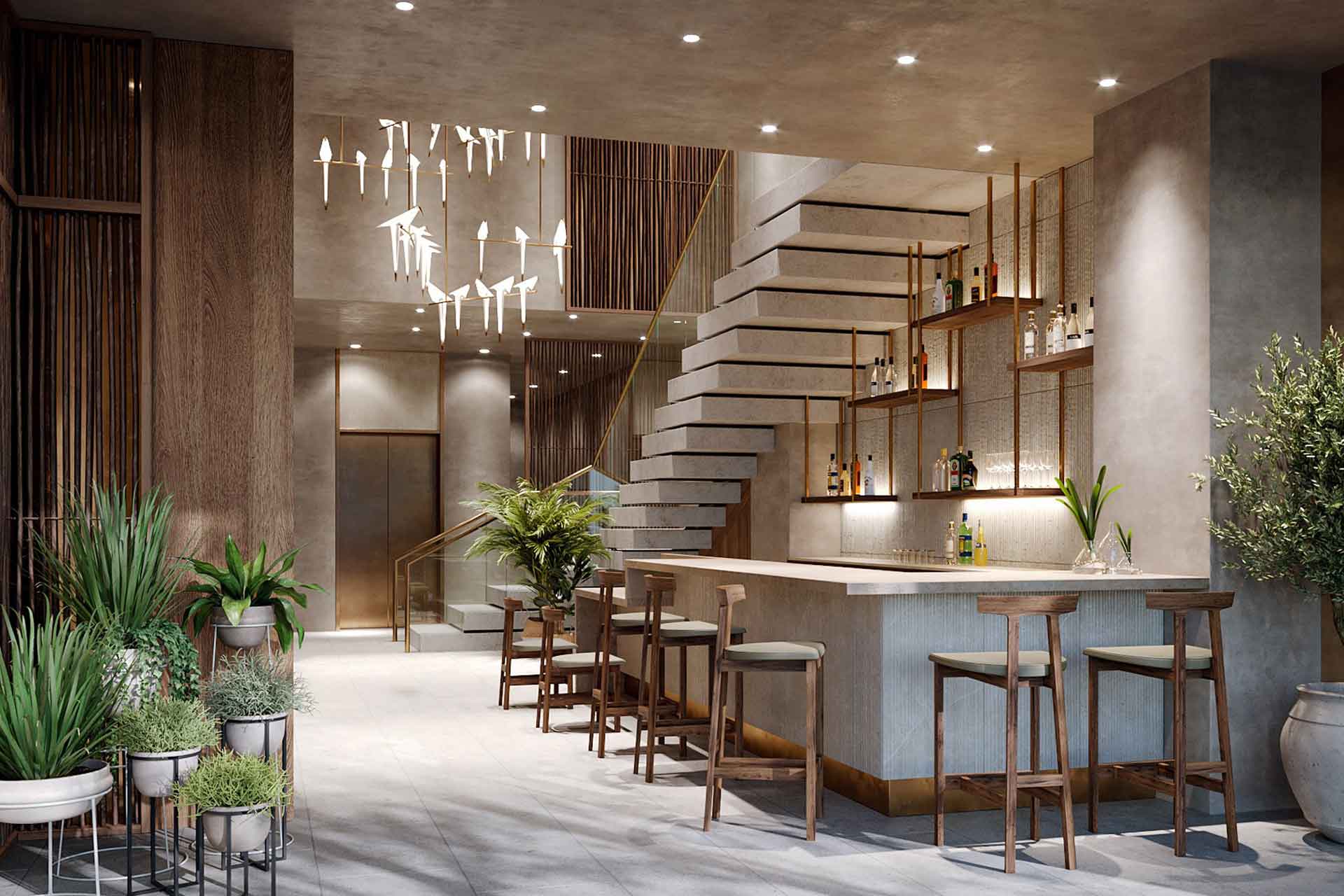 With an aim for simplicity, IIG and Spazio Bressan narrowed down to five natural and organic materials that are found throughout, including concrete, metals, linen, sisal and wood.
Light-toned wall finishes and flooring contrasting with darker elements give the space a warmth and connect the location's urban setting with nature, while greenery enlivens the space and adds another layer to the natural aesthetic.
Clean, contemporary lines using both Mediterranean and Asian-influenced design elements with a modern look have also been utilised to translate the overall narrative and bring a fresh dining experience to the area.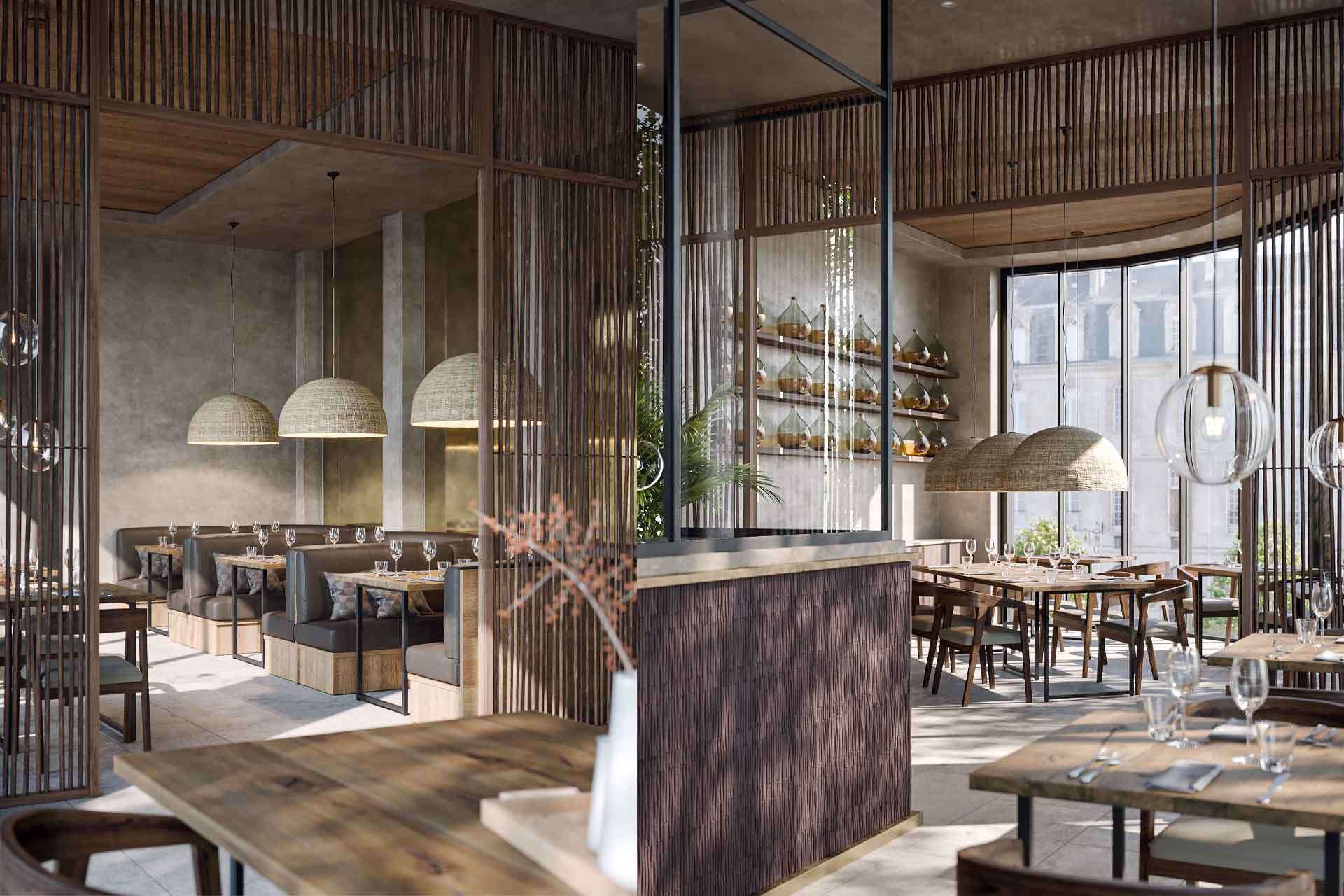 "We drew inspiration from Kaori's urban locale, but wanted to blend both modern and relatable elements to support a cohesive design full of warmth and sophistication," comments Leslie Schultz, Senior Vice President of Design at IIG. "This design will create a destination for patrons that engages all of their senses."
Esteban Bressan, Founder of Miami-based design firm Spazio/Bressan, adds: "The best interiors evoke a mood, they're an extension of our lifestyle. They entertain, provide solace, bring us closer together, and welcome us home."
"My involvement in this project was not only limited to interior design, but also included elements that impact the entire look, feel and experience of the restaurant – such as coming up with the theme and cuisine, the branding and visual identity, the uniform design and more."
---
CREDITS
Image renderings: ©
 Spazio Bressan